Celebrating Class of 2022 Research, Service and Accomplishments
Georgetown students in the Class of 2022 have overcome obstacles unseen for generations while producing exceptional research, pursuing justice and supporting their communities. Now, they'll continue to live Georgetown's values out loud as they take their next steps in the world.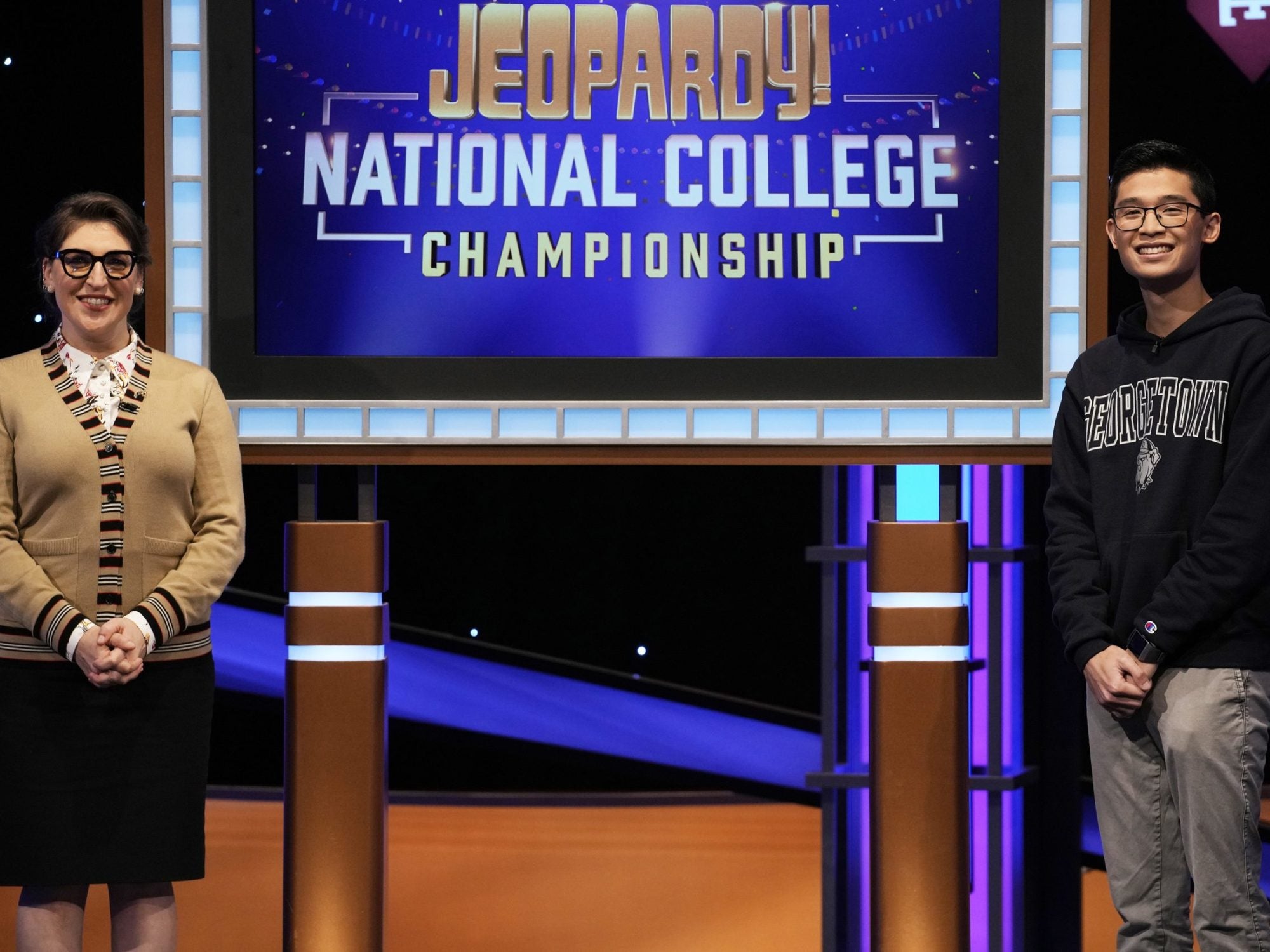 Georgetown at Jeopardy!
Nam Vu (C'22), a senior studying environmental biology, competed in the Jeopardy! National College Championship representing Georgetown, the latest Hoya to appear on the game show.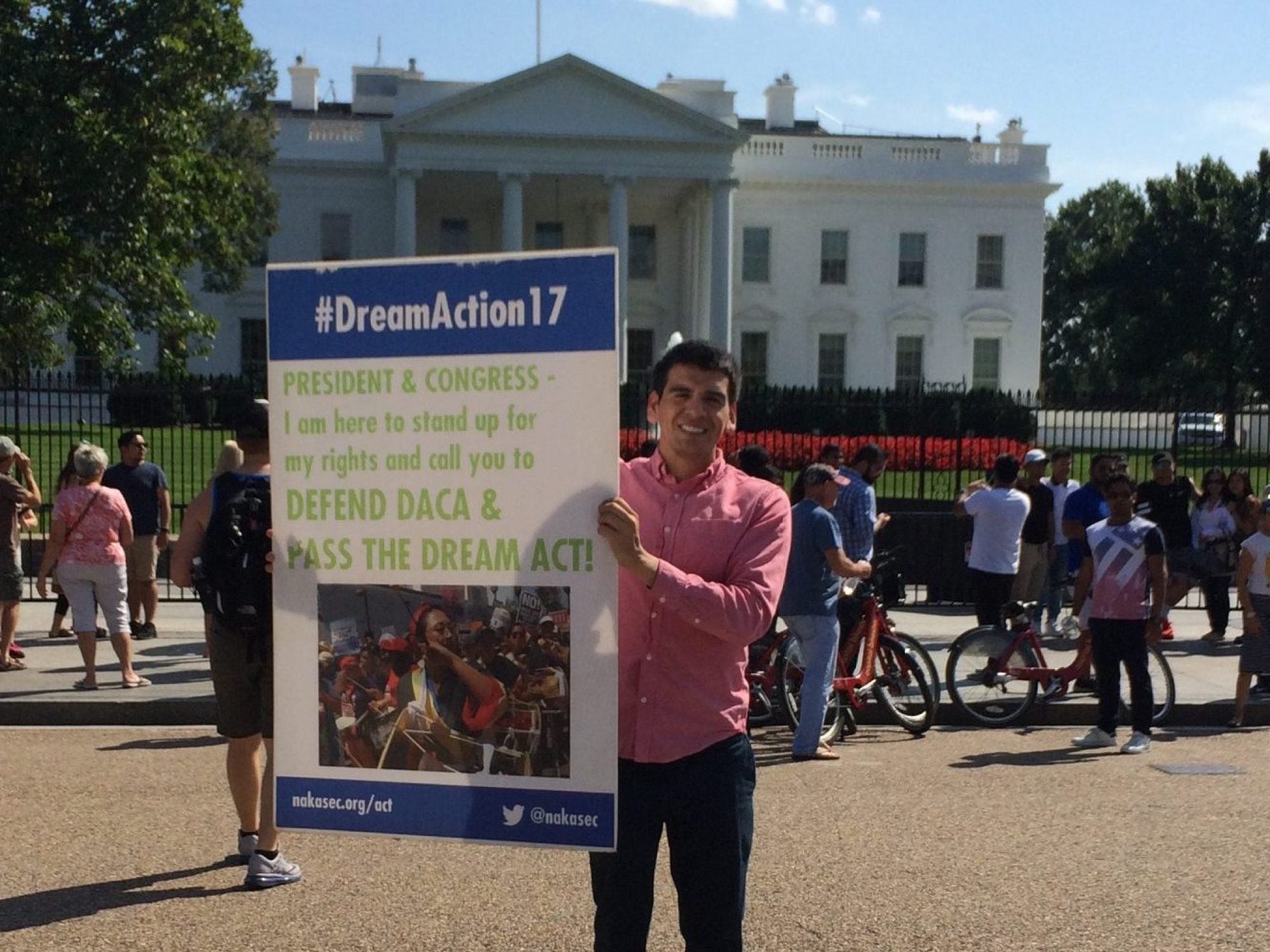 DACA Recipient Earns Ph.D.
Abel Cruz Flores (G'21) was among the first recipients of the Deferred Action for Childhood Arrivals (DACA) program 10 years ago. On May 19, he finished his journey to a Ph.D.
A Testimonial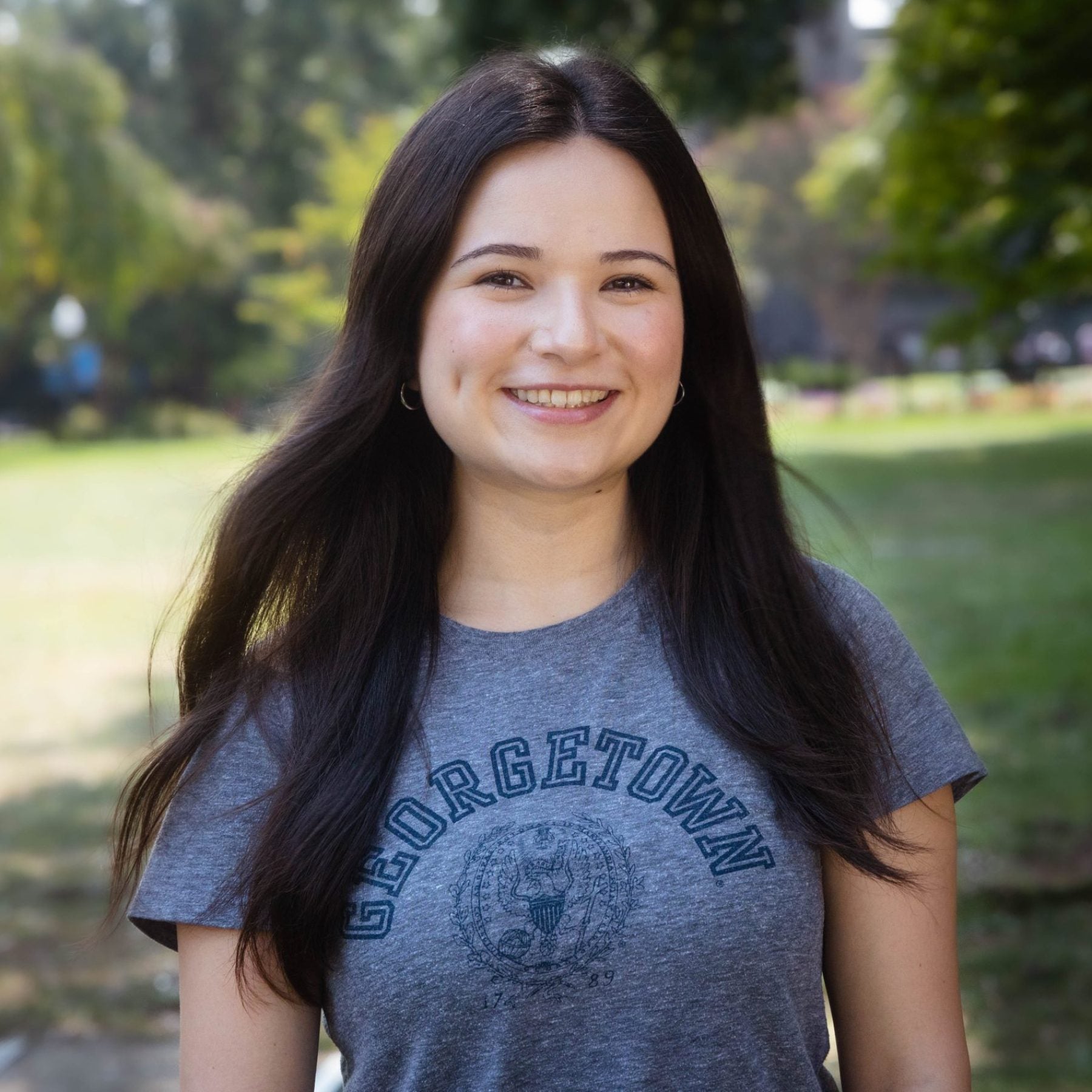 "Everyone I met at Georgetown was so passionate about being a Hoya. It made me want to be a Hoya with them. In the end, I realized I could see myself at Georgetown and being friends with and learning from the people I interacted with there. It was the best choice I could have made."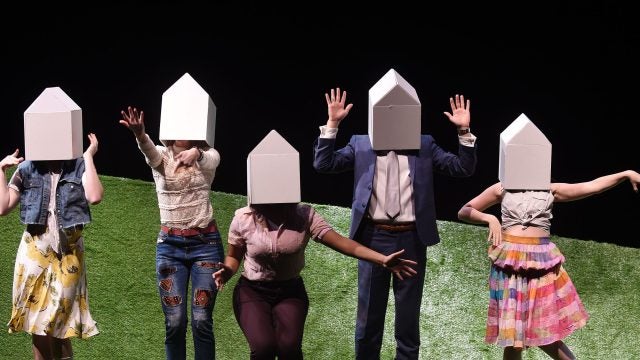 Ashanee Kottage (SFS'22) is a multidisciplinary researcher and theater artist who aims to improve political and environmental conditions in her home country of Sri Lanka and around the world.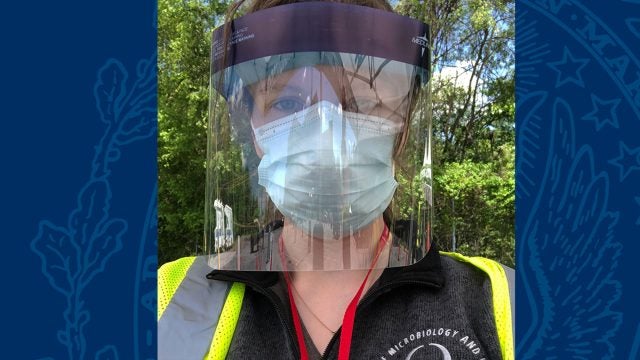 Suzie Stephenson (G'17, G'22), a Ph.D. candidate in microbiology and immunology, volunteers her skills in virology to help the DC Public Health Laboratory with COVID-19 testing.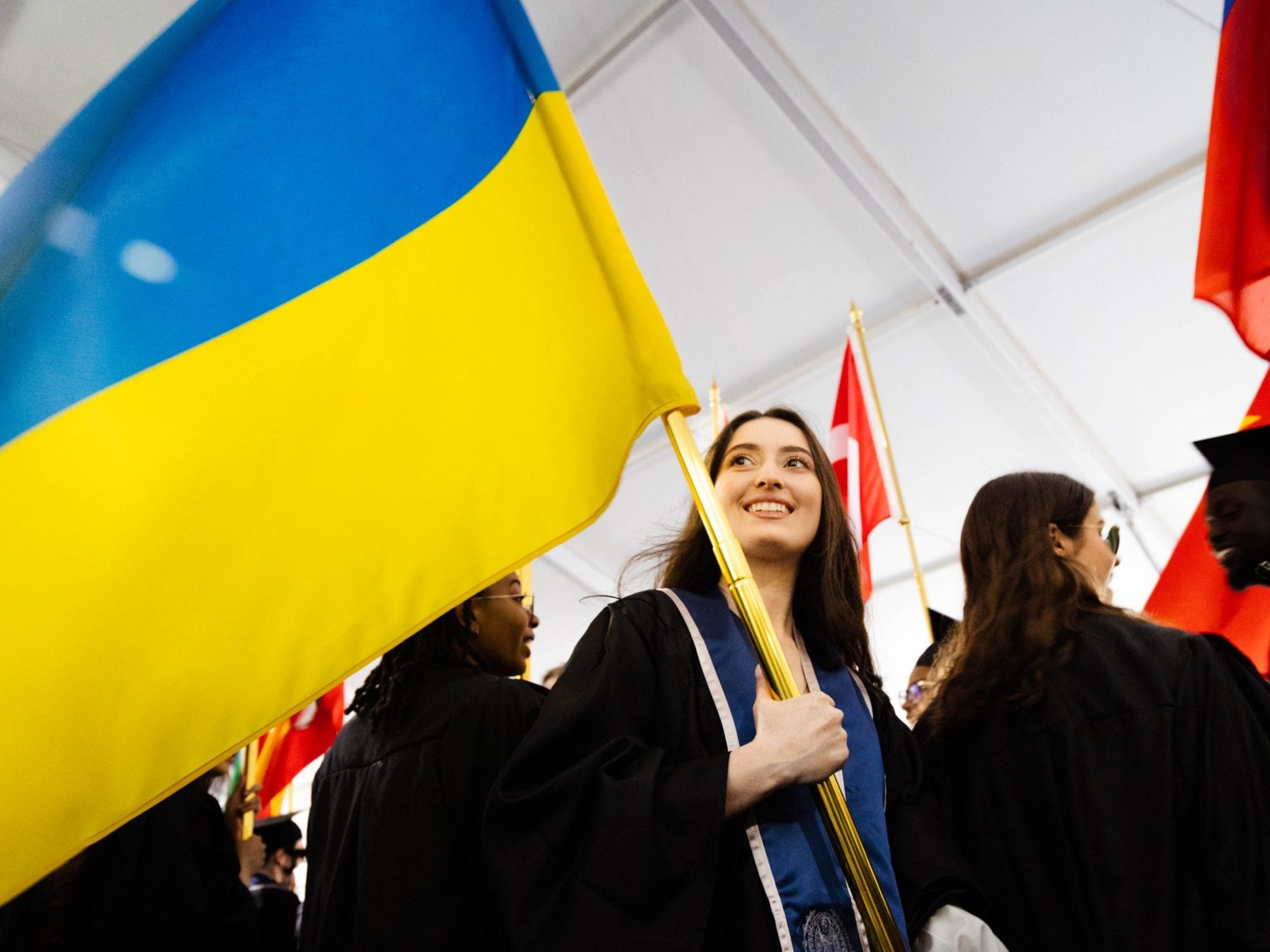 Ukrainian Student, War Time Leader
For the past three months, Salome Mikadze (B'22) has studied in a bomb shelter in Lviv, Ukraine. This May, she returned to Georgetown, just in time to graduate.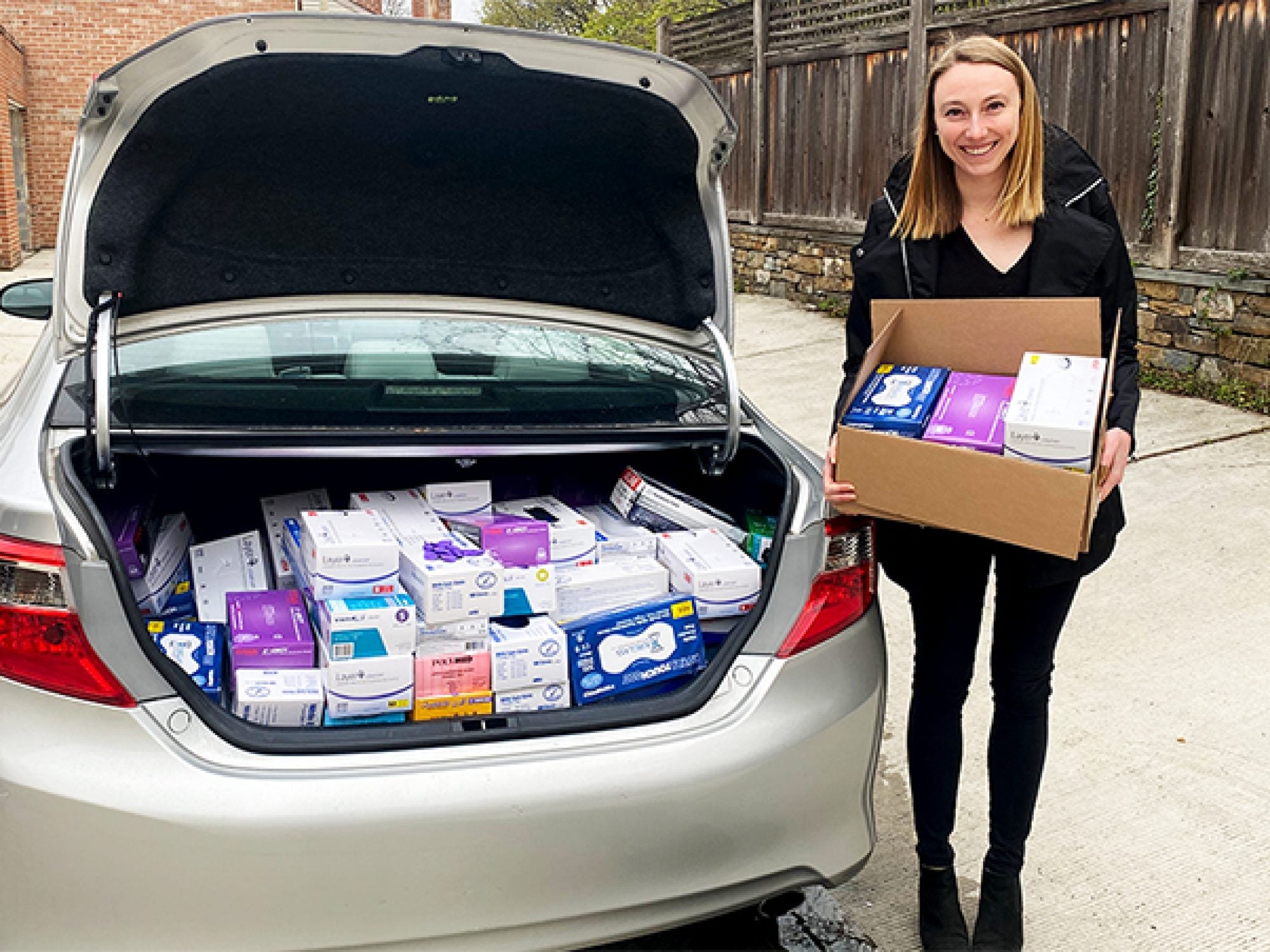 Helping During a Pandemic
Upon learning that their clinical activities would be on hold due to COVID-19, a group of Georgetown School of Medicine students mobilized the national student-led movement MedSupplyDrive, which collects unused personal protective equipment from researchers, businesses and individuals around the country to donate to local hospitals with the greatest need.
Business and the Common Good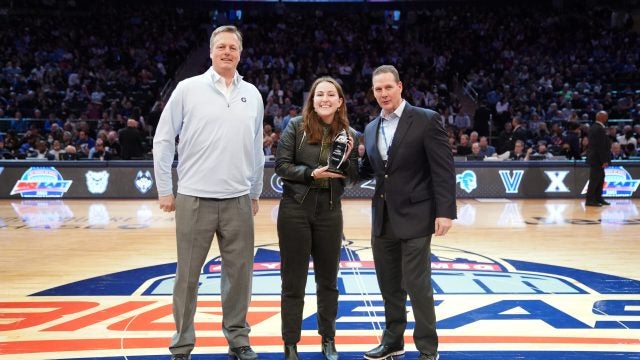 Gracey Owen (B'22) won the Big East's annual competition for student entrepreneurs with her pitch to make composting more accessible.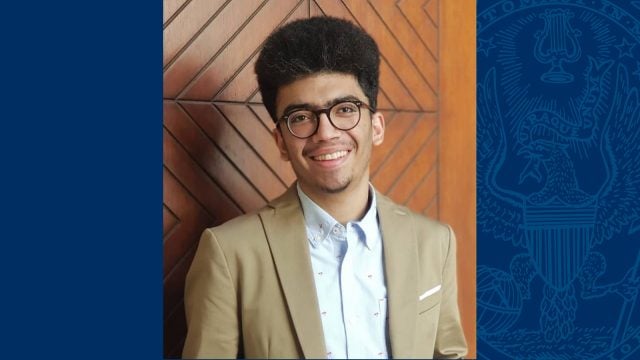 Antony Costantin (G'22), a student in the Master of Arts in Arab Studies program, conducted research during an internship with the SME Finance Forum, managed by the International Finance Corporation.
A Testimonial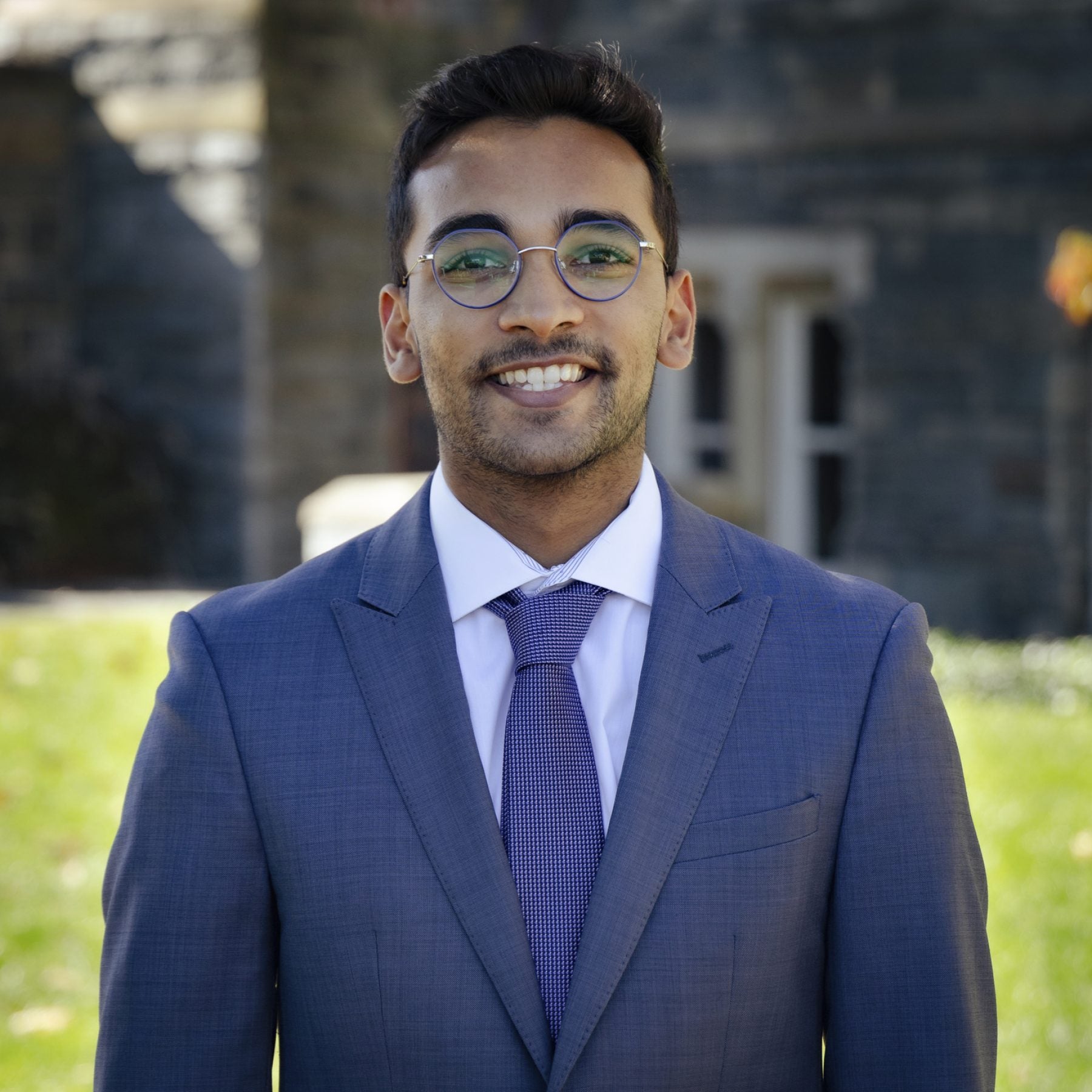 "I want to bridge the gap between sociologists and computer scientists to become a policymaker who decodes this subtle but no less hostile form of systemic bias. For me, this isn't some stepping-stone or pivot point – this is the next great battle for civil rights. It's a battle we cannot afford to lose."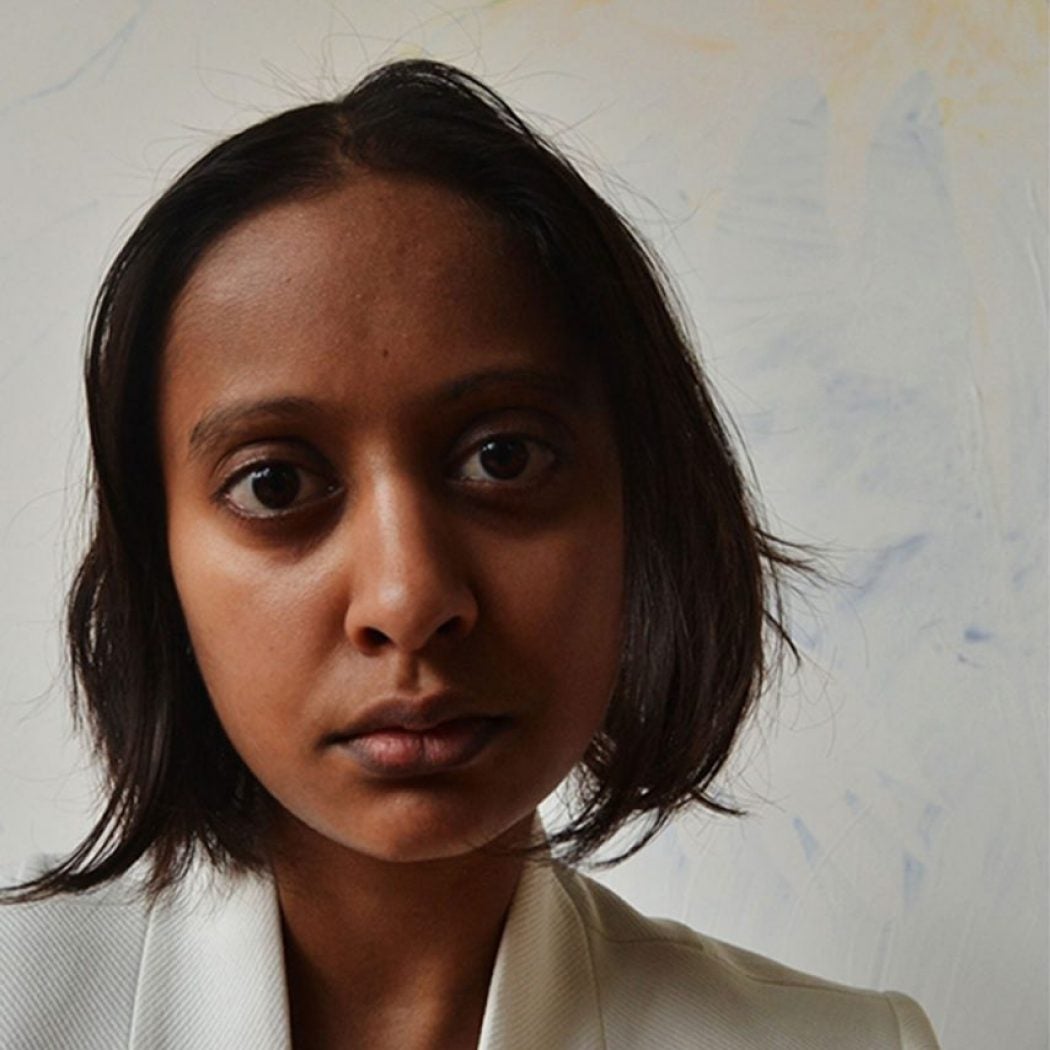 "In my 25 years as an Indian-American queer cis woman with the disability of lupus and fibromyalgia, a creative entrepreneur, I have had the opportunity to experience a range of perspectives on life and the world."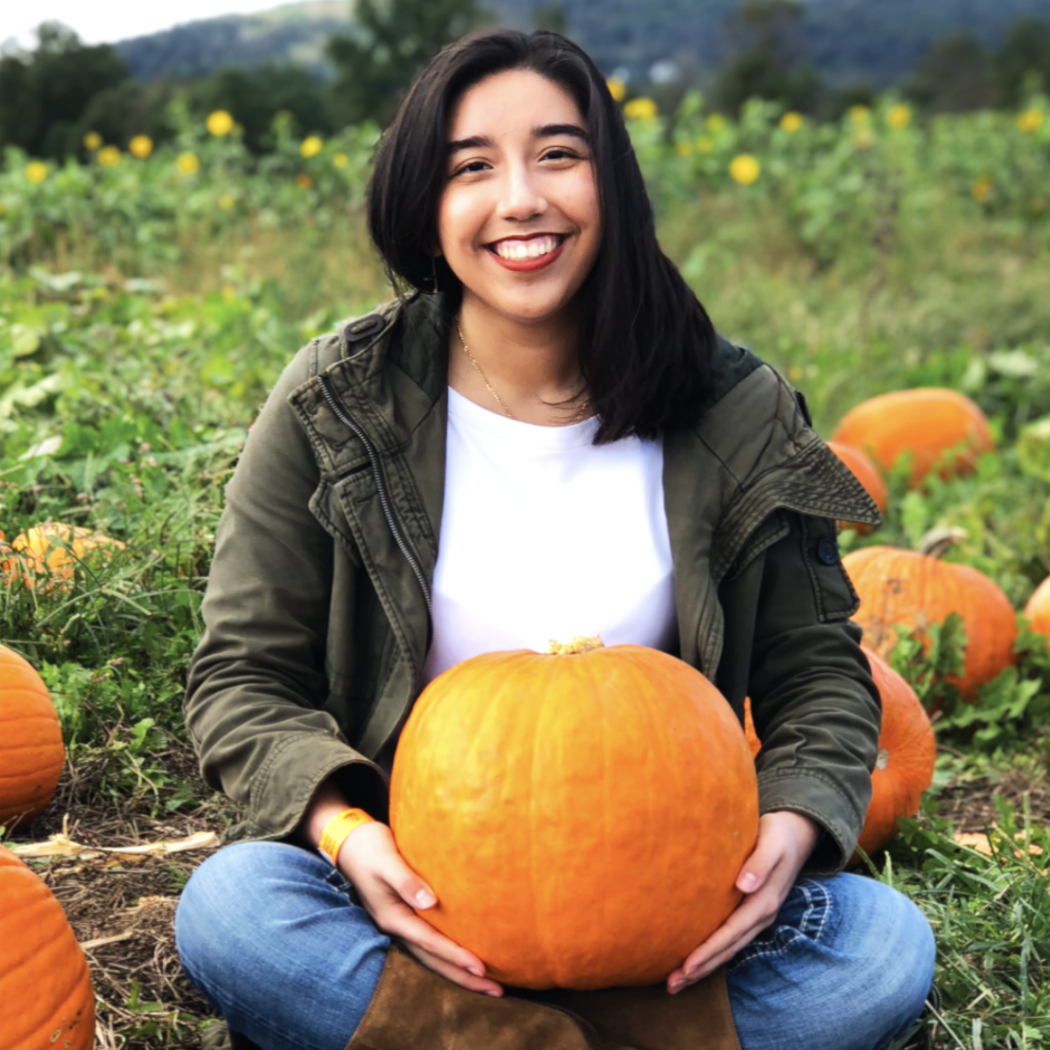 "Immigrants' rights are my passion, motivation, and empowerment, and so my goal at Georgetown has always been to fulfill my life mantra: #undocumented, #unafraid, and #heretostay."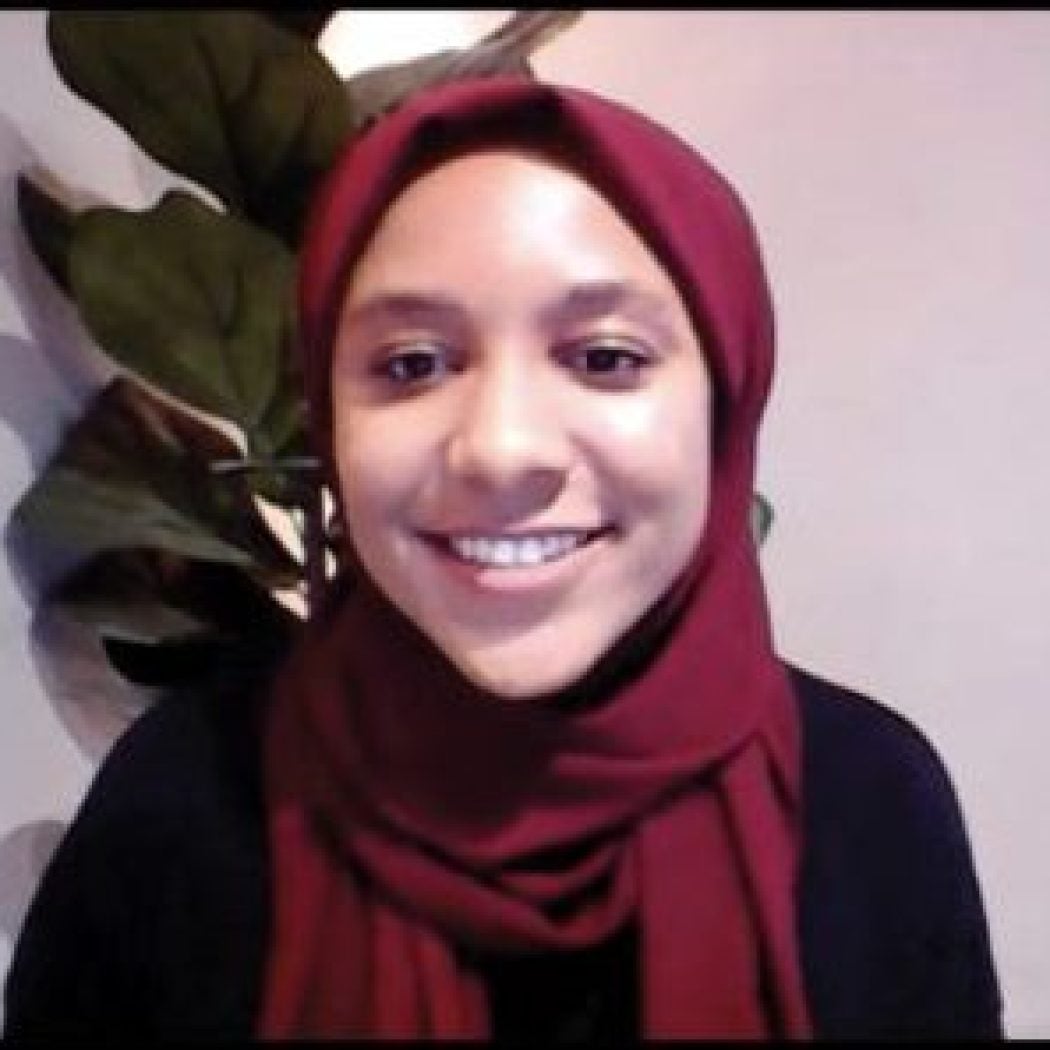 "There are some law schools that don't even have a Muslim Law Student Association, and may not know many Muslim law students at their schools. So we wanted to make sure Muslim law students across the country knew that they weren't alone."
What's Next on Match Day
Watch the excitement of the Class of 2022's Match Day — the designated day when all medical students across the nation simultaneously find out which of the residency programs they chose matched with the programs that chose them.
Advancing Medicine and Natural Sciences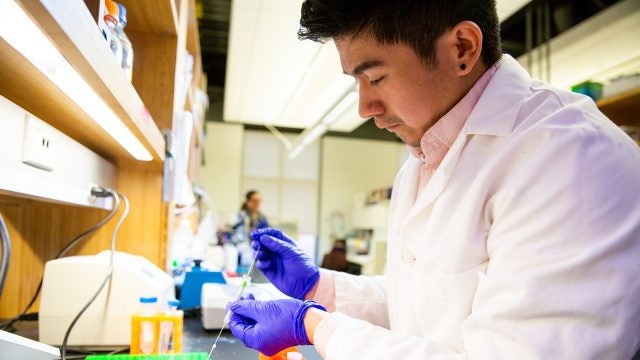 George Melchor Jr. (G'22), a Ph.D candidate in neuroscience and Patrick Healy Fellow, researches molecular signatures that could one day to lead to developing therapeutics that help in the recovery…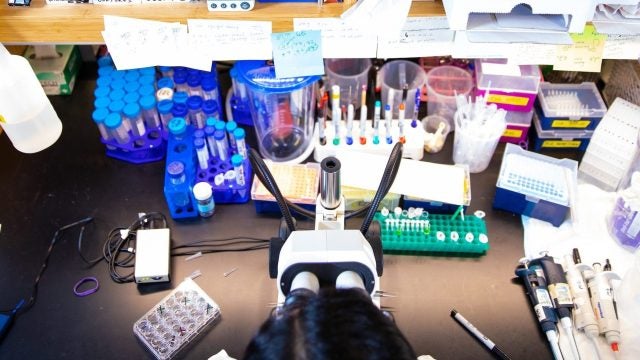 A biology major, professional baker and former taekwondo athlete, Jordan Kramer (C'22) started studying cancer at 16, continuing her research while at Georgetown and now at Oxford next fall.
A Testimonial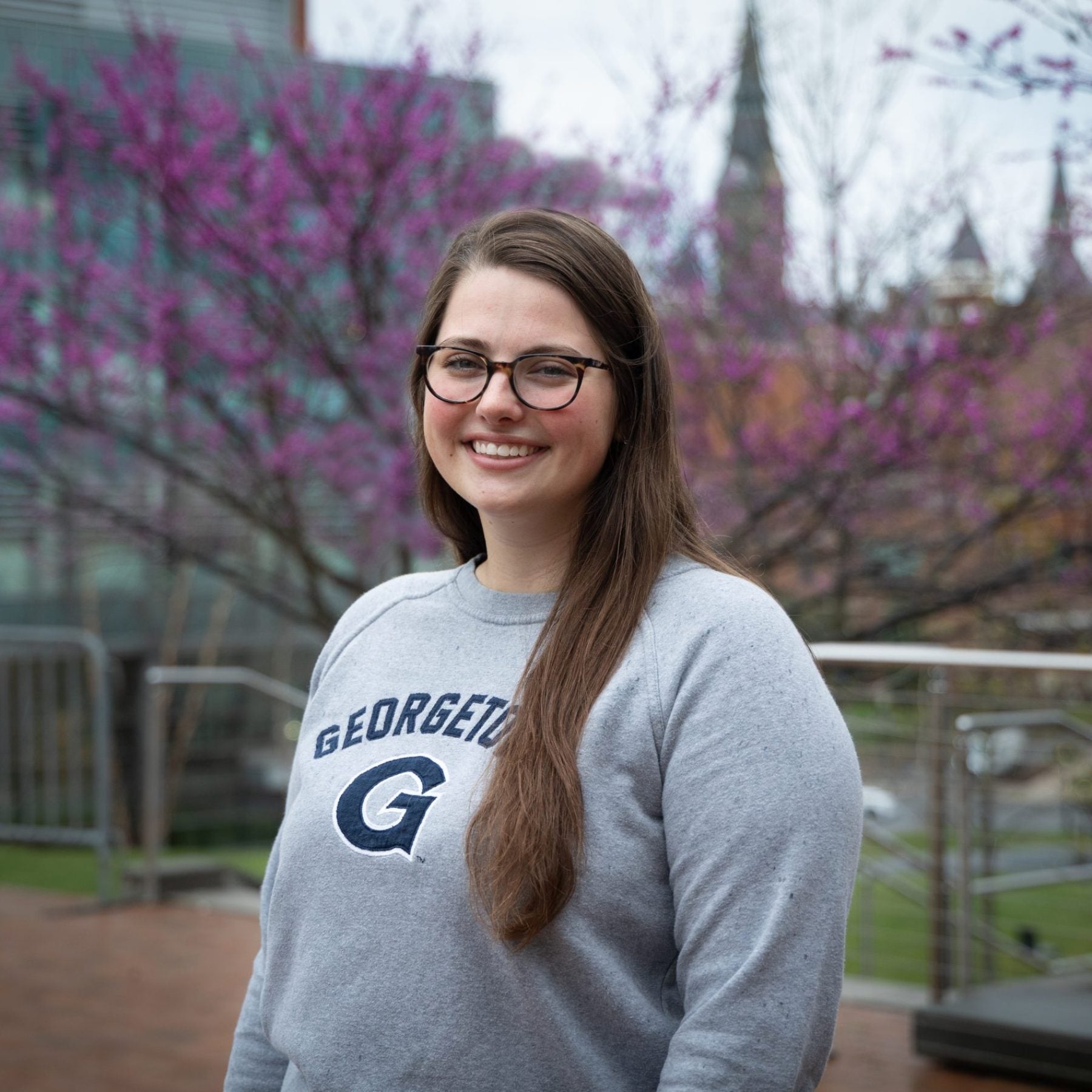 "Being a woman, you're always kind of underestimated, and then on top of that, adding this disability identity to it really adds to being underestimated…But at the same time, I feel like I've made a lot of community through other women with disabilities in STEM."
Mentorship From a 'Girl Tribe'
While Ariana Lily Nikmanesh (MSFS'22) has a vast array of personal achievements on her resume, she credits a strong community of inspiring Hoya women with much of her success — and thanks her dad for inspiring her to follow her dreams.
Success in the Classroom and on the Field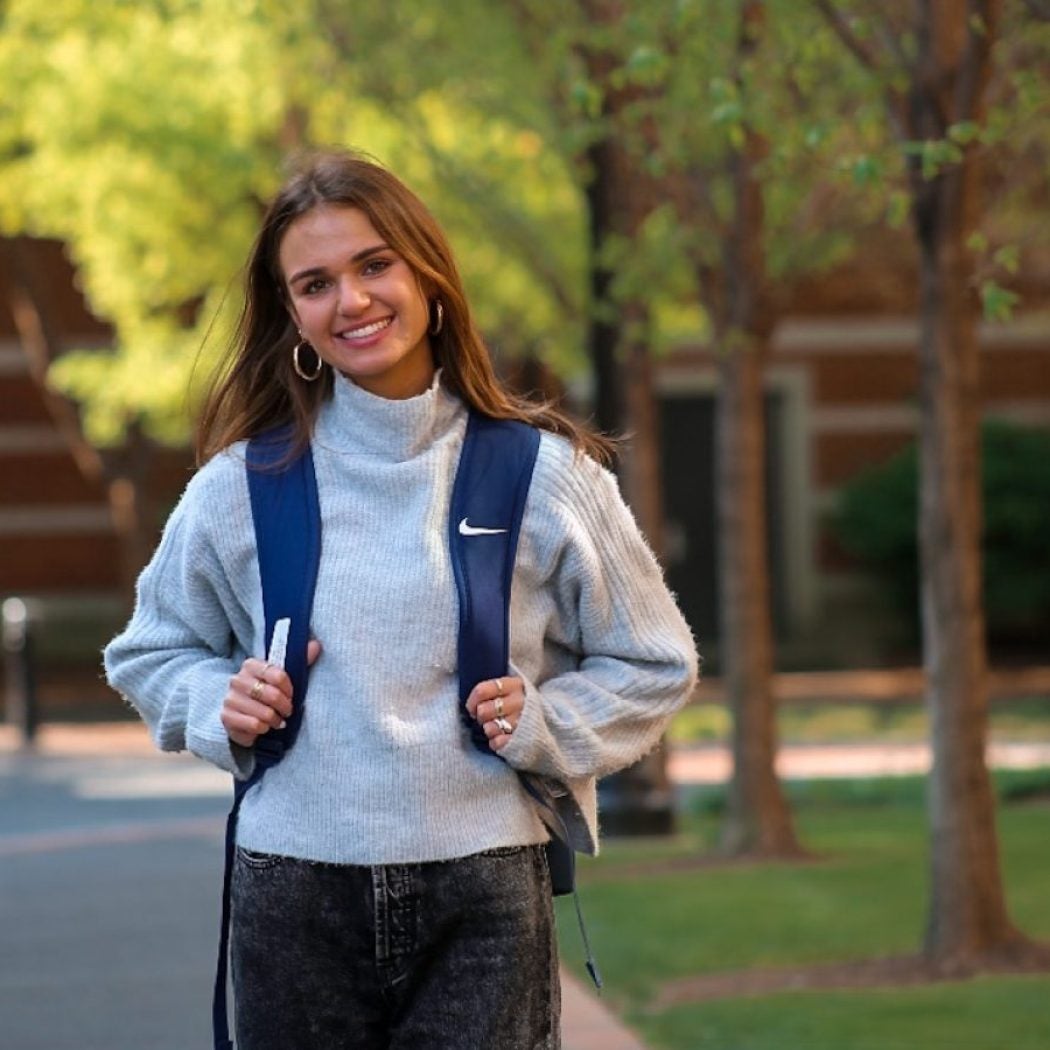 "I really used my position to advance issues that matter to me, like voting rights. I actually led a voting rights initiative in the build up to the 2020 election, which ultimately resulted in more student-athletes than ever before being registered to vote."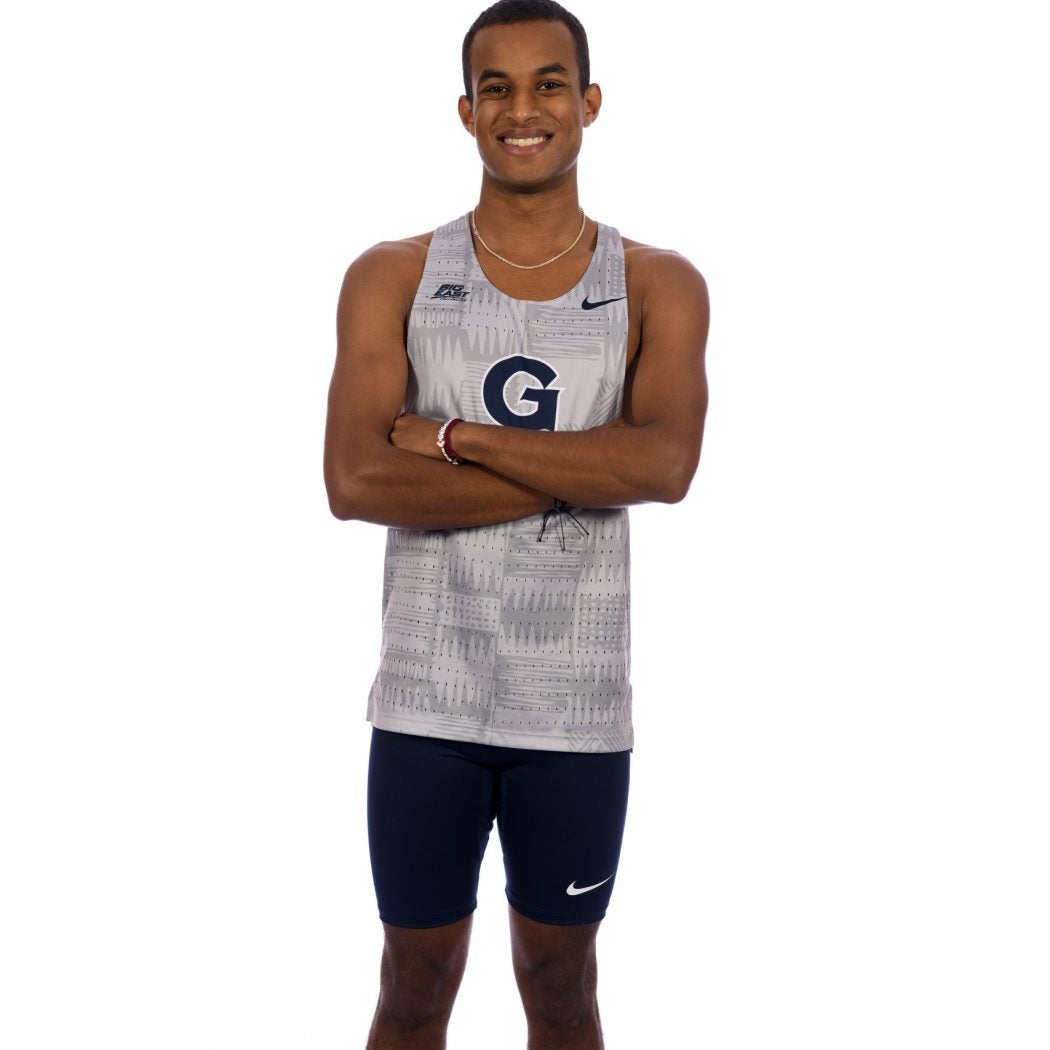 "You're not just educated by the classrooms or the books that you're reading. You're also building your body, you're exercising, you're taking care of your mental health, you're learning new hobbies, you're learning new tricks. You're just making the best possible version of yourself."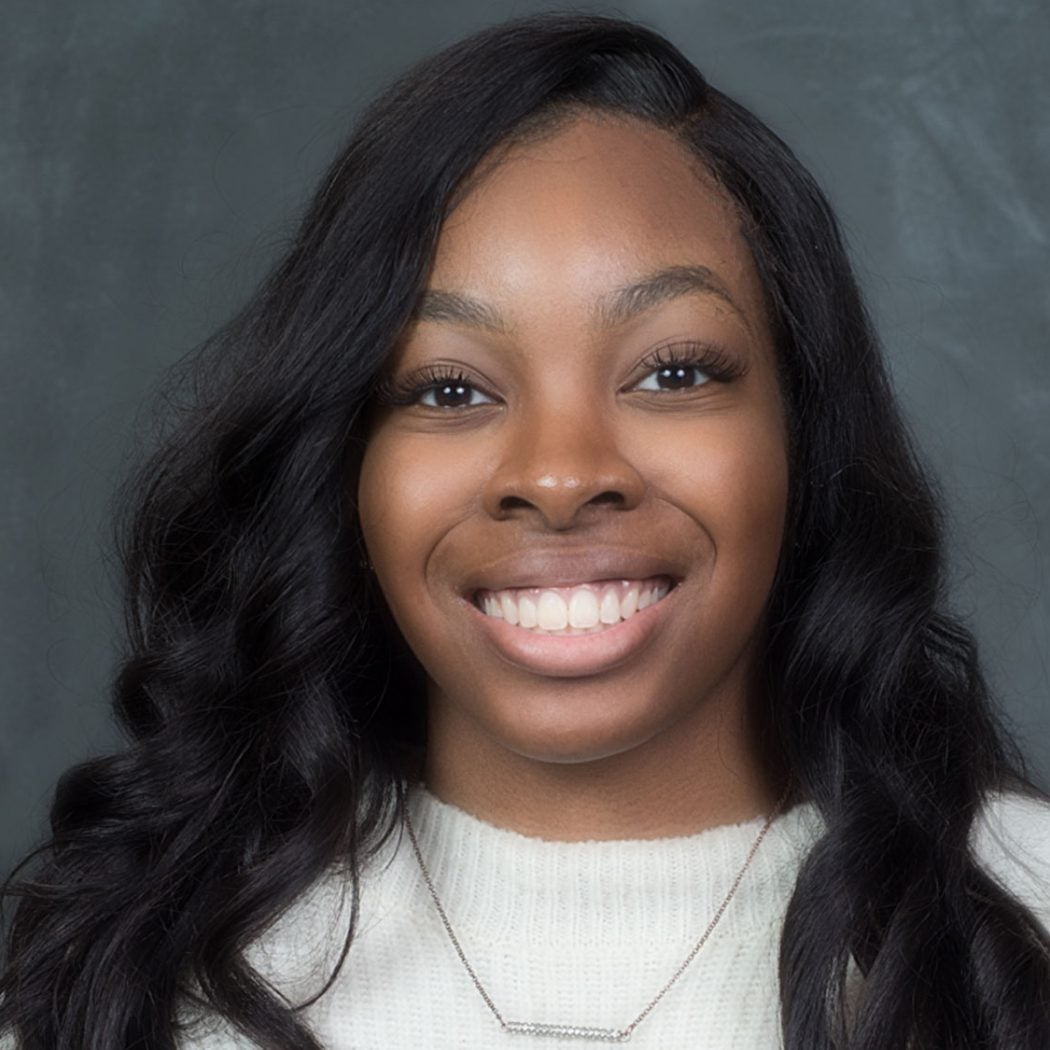 "I worked with a group of Black athletes to create an exhaustive list of demands to better the Black student-athlete experience. We then went on to found the university's first Black student-athlete affinity group."