Student Life Blog
Who better to tell you about Georgetown than the Hoyas that have made it their home? Hear directly from your future friends and classmates about what it's like living and learning here on the Hilltop.
A Day in the Life
What does a typical day look like at Georgetown? Ashley (C'26) takes you through a day in her life — what she eats, when she studies and where she hangs out.
Explore DC
Georgetown's campus and neighborhood are just the beginning of DC's food, art and music scene. Explore the nation's capital alongside students as they explore the Georgetown Waterfront, take a walk through Book Hill Park and grab coffee at a local spot in the neighborhood.
Advice for New and Future Hoyas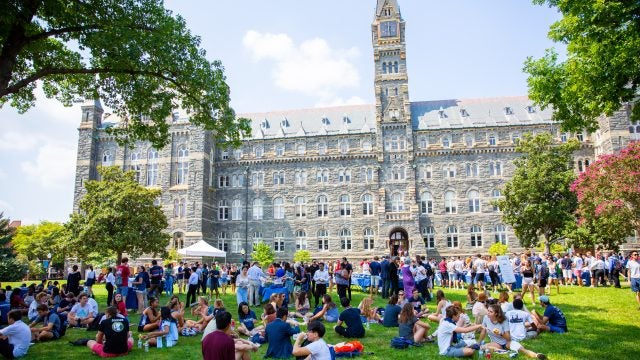 My name is Jackson. I'm a senior in the College and I'm majoring in government. I'm originally from Newtown, Connecticut, and was drawn to Georgetown (and DC more generally) because…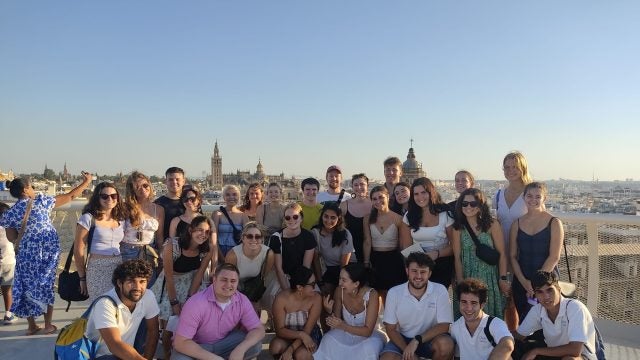 After only three weeks of studying abroad, I am getting a grasp of what people mean when they say, "study abroad will change your life." This semester I am studying…
Get Involved
Getting involved in one of Georgetown's 300+ student-run cultural, performance, athletic and professional groups means learning outside the classroom, having fun and forming life-long friendships. What will you do on the Hilltop?
Intern, Work, Volunteer
DC is an international hub for diplomacy, business, art, service and more. Apply your classroom knowledge to real-world opportunities that make a difference.