Getting Around
Nestled in a historic neighborhood in DC, you can get to and around Georgetown via a host of transportation options, including a free university shuttle, public transit, biking and rideshares. You also have access to three easily reachable airports when traveling home or studying abroad.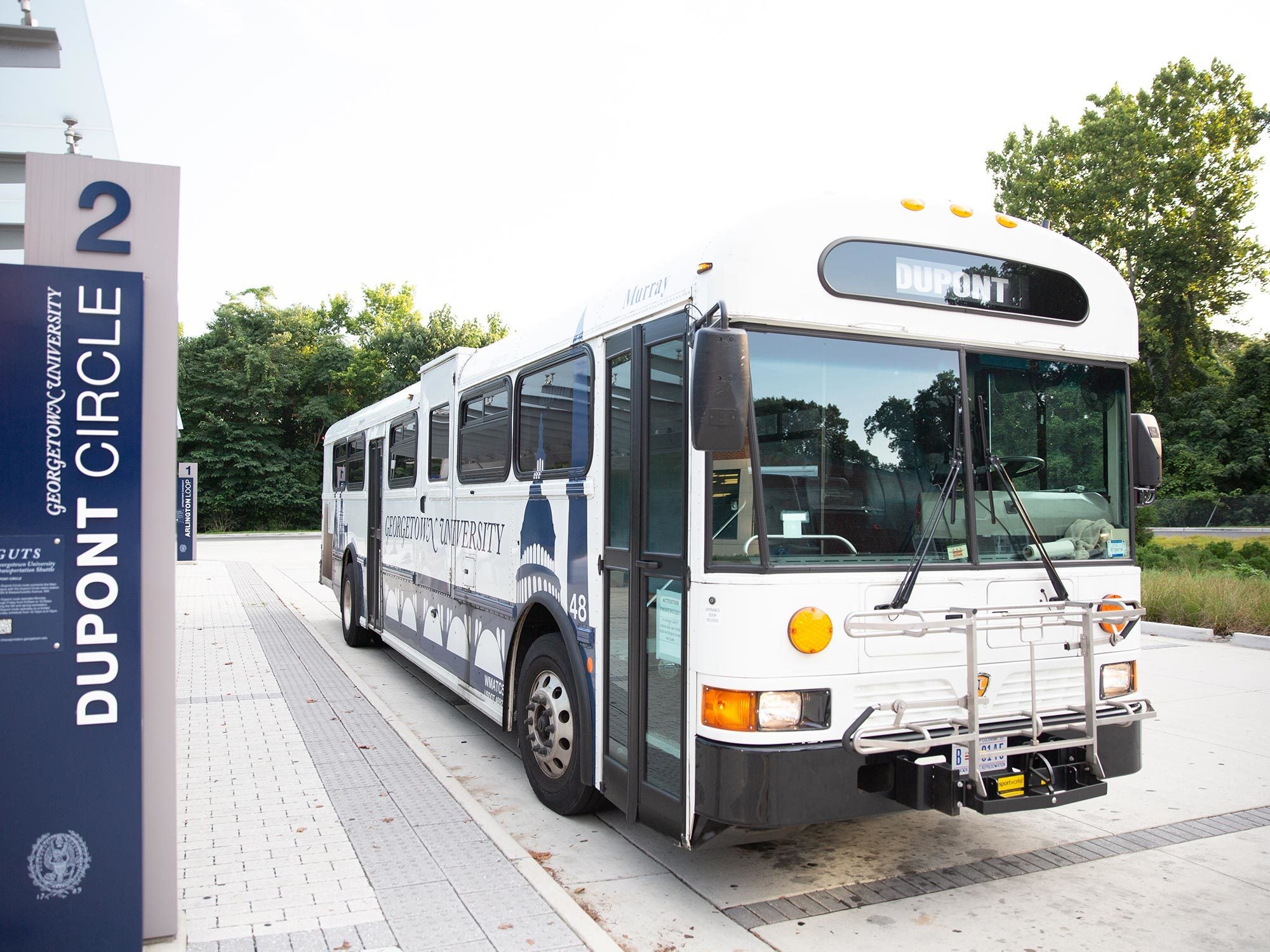 Free Shuttles
The free Georgetown University Transportation Shuttle (GUTS) connects the Main Campus to downtown DC, Georgetown Law, university offices on Wisconsin Avenue, in Arlington, Virginia, and two metro stations – Rosslyn and Dupont Circle.
Bike, Walk, Run or Ride
At Georgetown, the journey is half the fun. Just outside the gates is a Capital Bikeshare, a bike borrowing service with more than 500 stations and 4,300 bikes in the area. Hop on and enjoy the scenery as you travel to your destination.
The Scenic Route
Our campus is a short scenic walk from the DC Metro, which can transport you almost anywhere in the city. Take a jaunt through our neighborhood to pick up the Red Line DuPont Metro or cross the Key Bridge to hop on the Orange line at Rosslyn.