Alumni Stories
Where will Georgetown lead you? Our alumni go on to exciting careers – in every facet of society – and strive to make the world a better place. Alumni become humanitarians, social activists, academics, heads of states, comedians, journalists, business owners, doctors and lawyers. Our extensive alumni network provides mentorship and inspiration.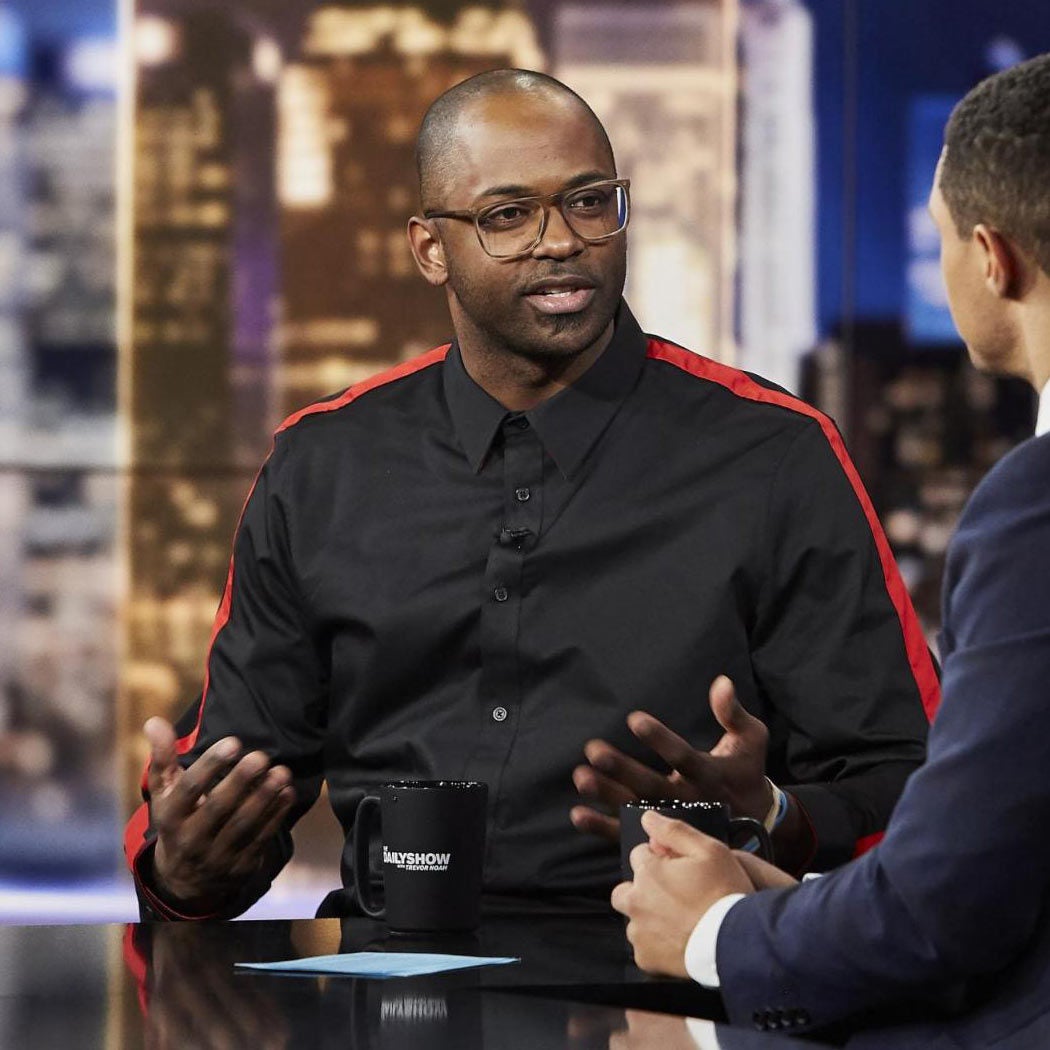 "My calling is to make space and form for meaning and truth to be less invisible and to participate in the poetry of the world."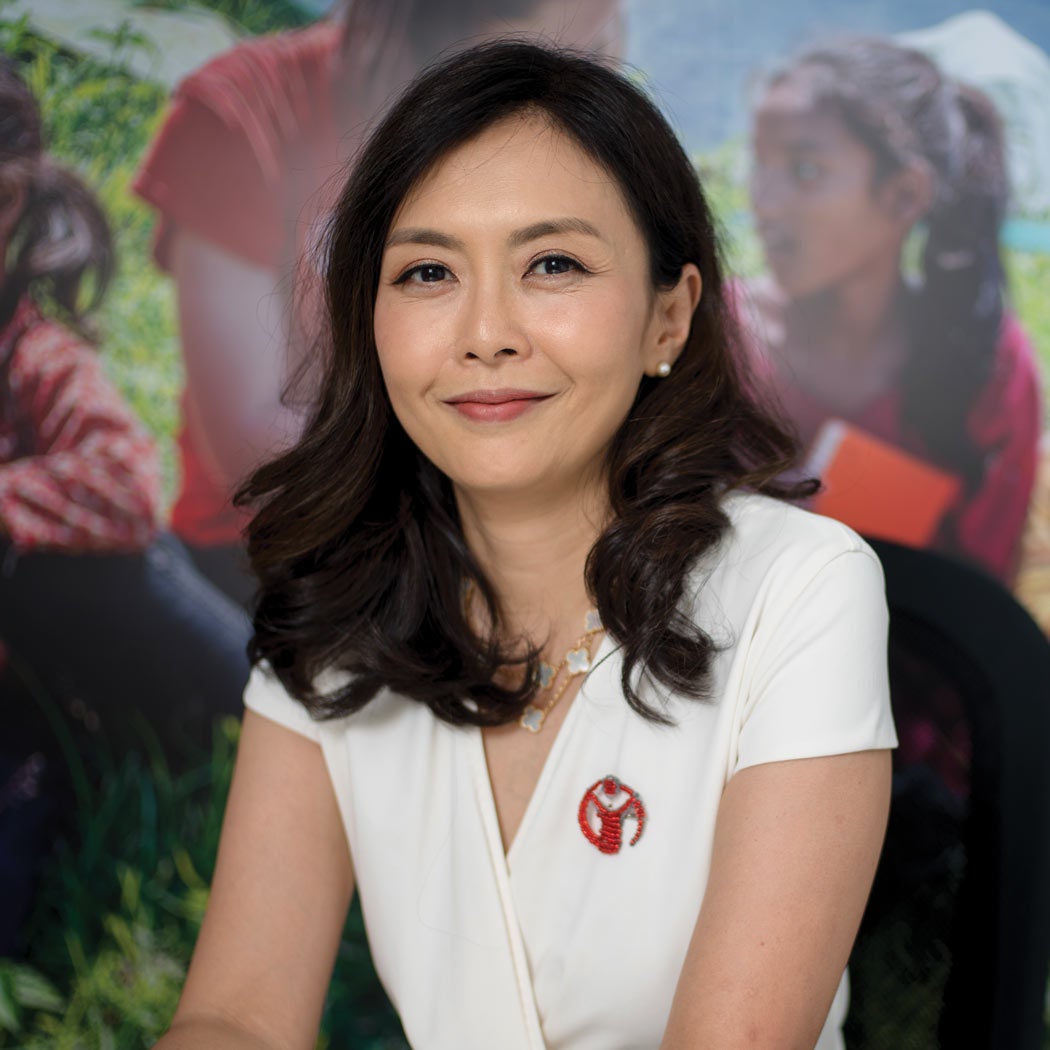 "If I want to change my path from banking to a different sector and have more impact in society and the world, Save the Children is the best place to be."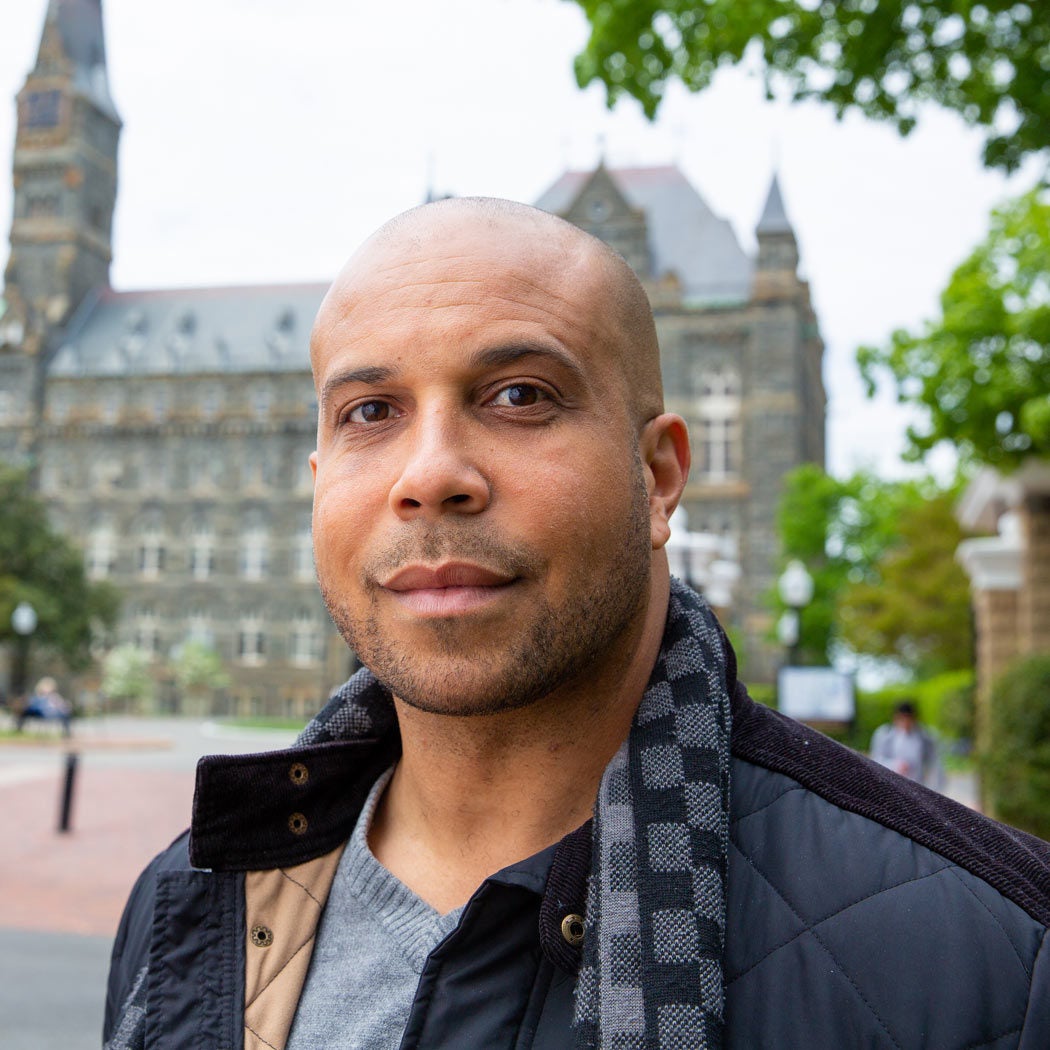 "Creating new and innovative programs and opportunities for previously incarcerated people is something that I consider a distinct honor to be able to do for a living."
Exceptional Alumni
The John Carroll Award recognizes alumni who exemplify the ideals and traditions of Georgetown and its founder. The Patrick Healy Award honors a friend of the university whose achievements and service reflect Georgetown ideals and traditions.
A Testimonial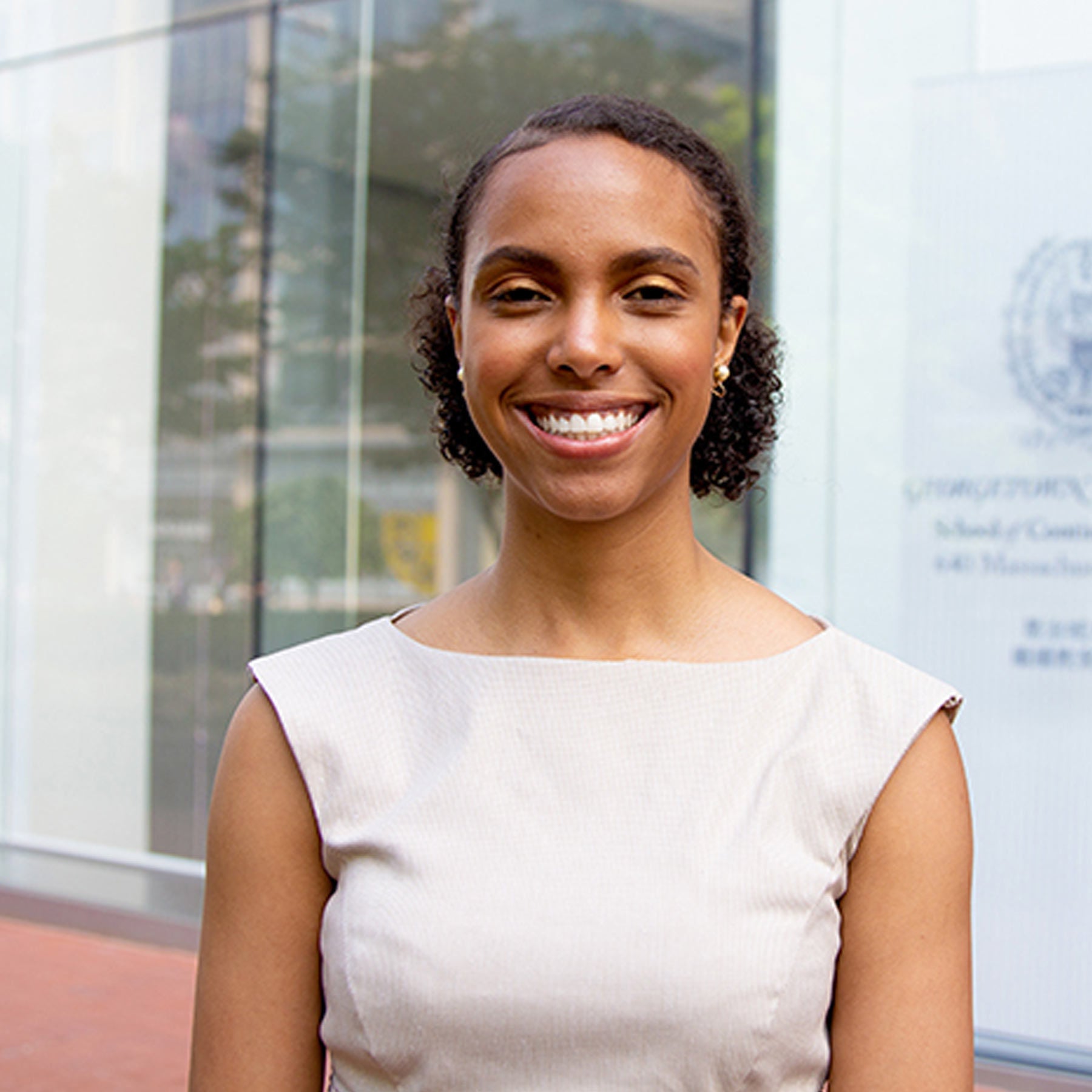 "I want write about how policies actually affect people."
Meet Craig + Fred
Hoya author and Marine veteran Craig Grossi (G'16) shares how meeting a 'plucky little stray dog' in Afghanistan changed his life.
Impacting History
Tony Essaye (C'55) had an unexpected chat with Meryl Streep when he took his daughter Anne (L'88) to the premiere of The Post. Essaye, the lawyer played by actor Zach Woods in the Oscar-nominated film, recalls what it was like to help defend The Washington Post before the U.S. Supreme Court in 1971 when the newspaper sought to publish the Pentagon Papers.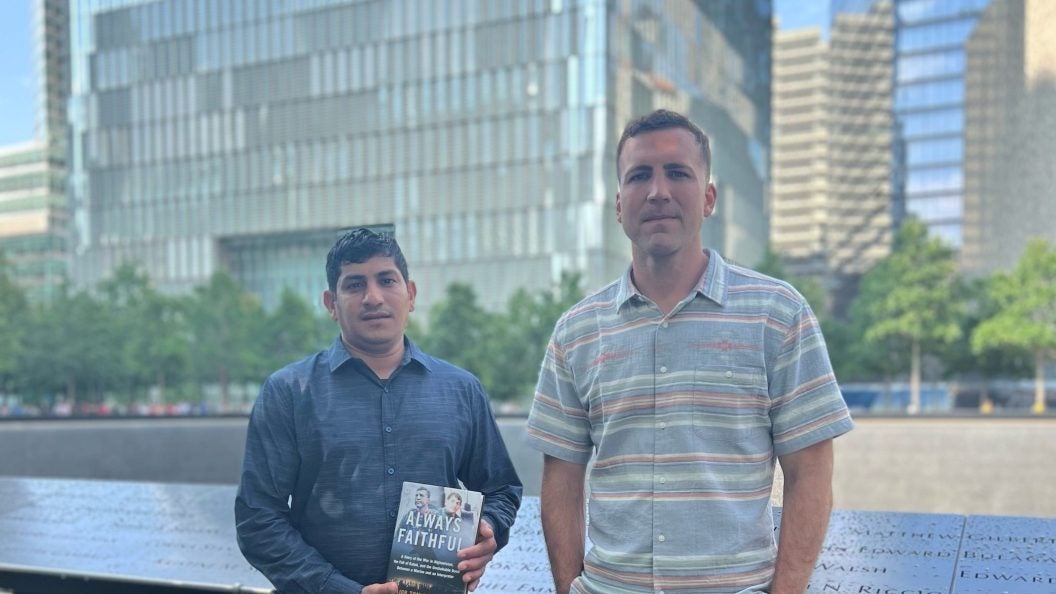 After leaving the Marine Corps, Thomas Schueman pursued a master's in English — a degree that prepared him to write a memoir with his Afghan interpreter about their wartime experiences.
A Testimonial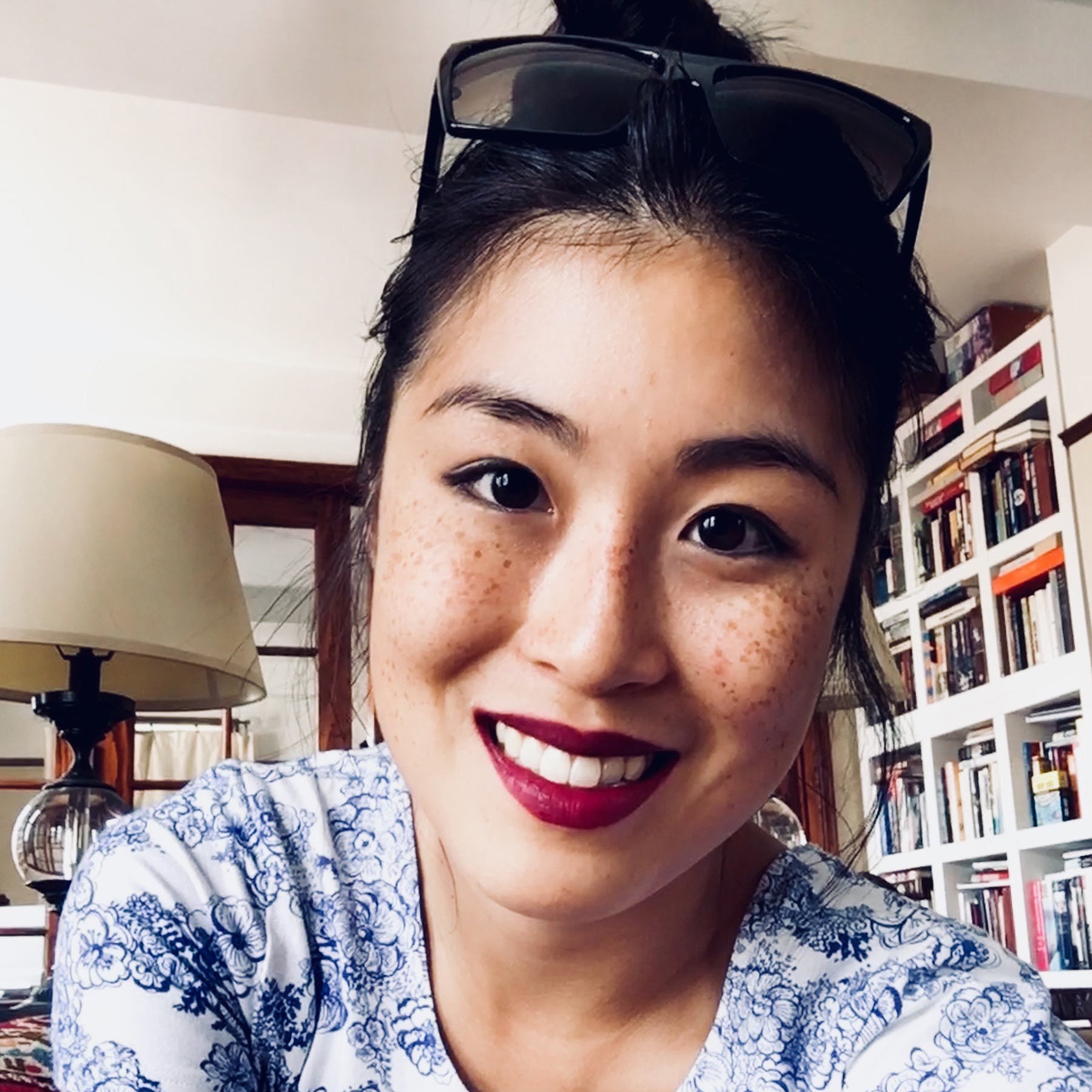 "Ultimately, being an entrepreneur is just being very good at getting down-and-dirty to solve real-world problems."