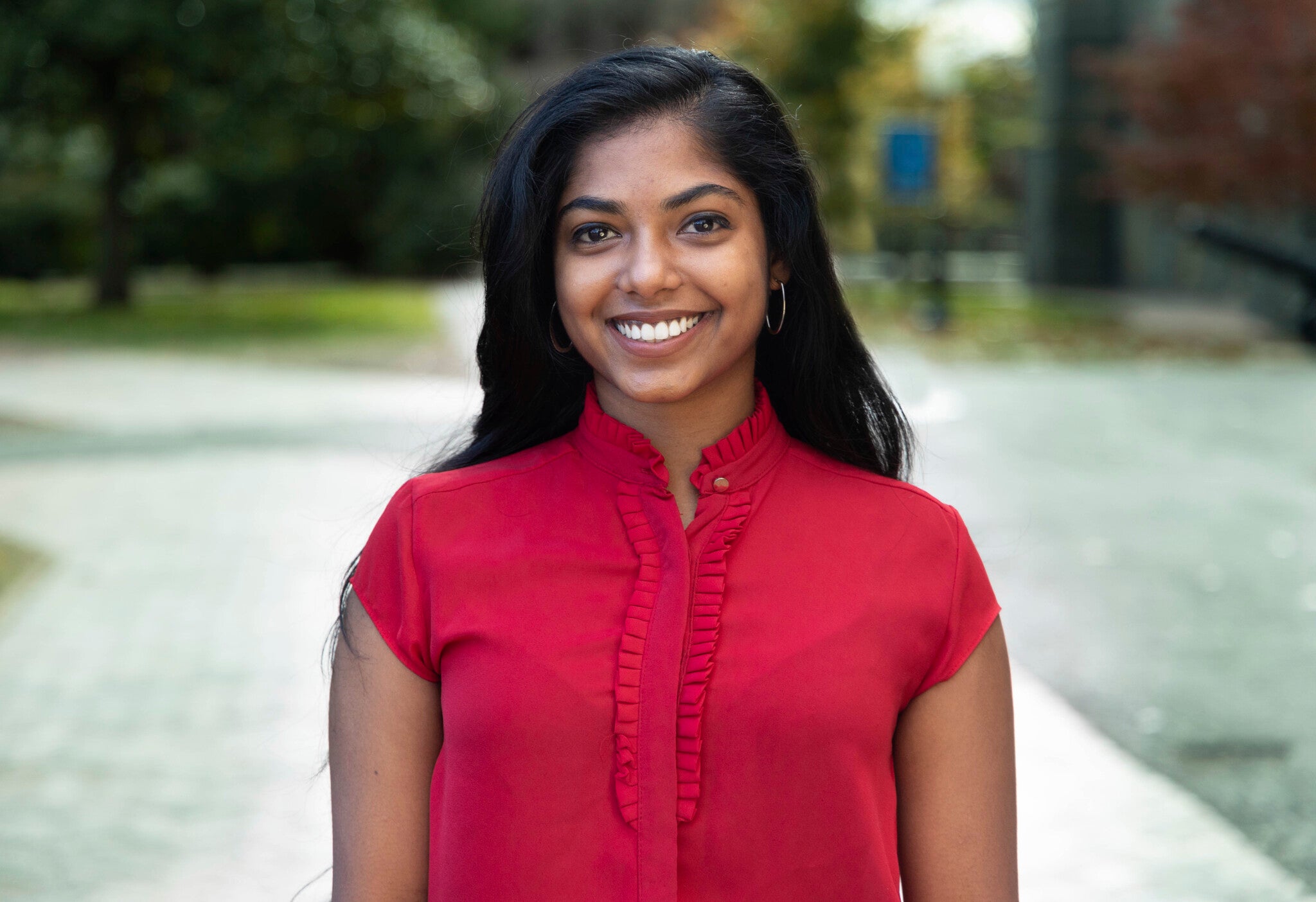 "Sri Lanka is full of wonderful ironies," says Ashanee Kottage (SFS'22), a multidisciplinary researcher and theater artist who aims to improve political and environmental conditions in her home country and around the world.
"We call our beloved local fried snacks 'short eats,' although when you start eating them, you can never stop," Kottage explains. "We have demarcated traffic lanes but the point is to avoid staying in between the lines, and we have the lion on our national flag, our beer cans and apparently in our blood, but not a single one has lived on the island for over thousands of years BC."
"I consider myself one of the island's many ironies," she says.
Raised on an island nation with scenic beauty, diverse wildlife and historic sites, Kottage's perspective on politics and the environment has also been informed by natural disaster, decades of civil war and generations of colonial extraction.
"In the bustling city of Colombo, where I was born and raised, I was hidden from the 26-year long civil war, but she wasn't hidden from me," says Kottage. "I saw her in the eyes of my Tamil friends who always had their passports handy, in the nod of the army uncles every 100 meters and in the huddles around a candle during curfew. I was both sheltered from and exposed to what made my home, home — conflict, resilience, survival."
As a science, technology and international affairs major, Kottage leverages the performing arts and ethnographic research methods to animate the real world effects of climate change, colonization and political conflict on communities in Sri Lanka and around the world. 
"There is a global crisis of misinformation, political polarization, climate change denial and anti-vaccination efforts," says Kottage. "These positions are not due to a lack of technical know-how, information or research but defiance against listening, trusting and building together."
'Seeds of Climate Activism'
Kottage, on track to be the first in her family to graduate college, surpassed the educational expectations of many women in her culture. She studies the intersection of people, places and politics in order to understand how to make the world more peaceful, greener and fairer.
"Sri Lanka's public policy crisis is severe," says Kottage. "From climate change to resurfacing ethnic tensions, natural resources and territory are critical."