Service & Action
At Georgetown, you'll be part of a community that has valued social justice and service for centuries. "Contemplation in Action" is in our DNA and grounded in the Jesuit tradition of people for others. Mentor young students in DC, offer pro bono legal services, care for the sick at a clinic. You'll find more than 100 university-sponsored service opportunities at Georgetown that engage students in addressing some of today's most pressing issues.
People for Others
Community service connects you to the heart of DC, as well as to your fellow students. Find opportunities for service at the Jesuit-inspired Center for Social Justice Research, Teaching and Service.
A Testimonial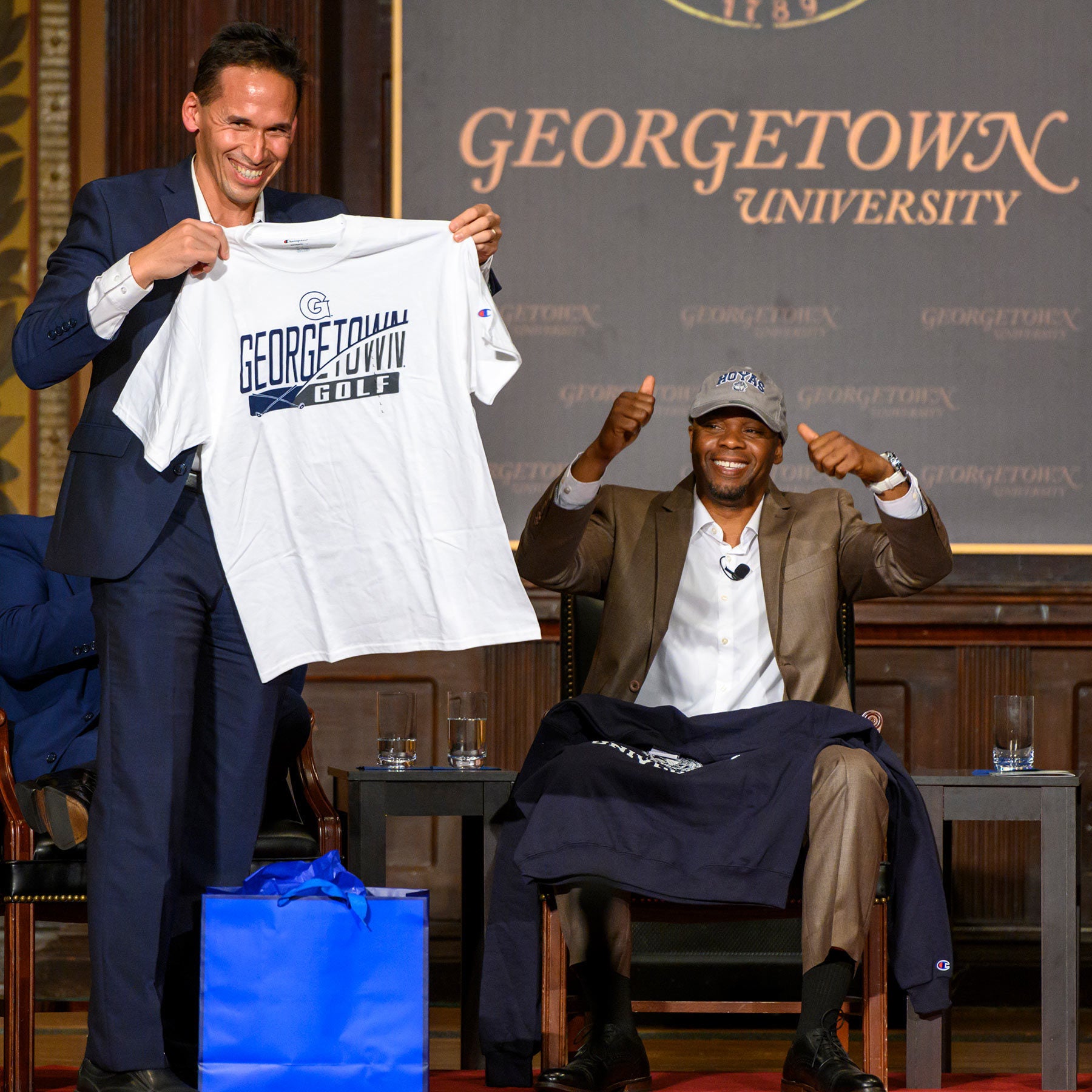 "For the rest of my life, it will always be a highlight that I helped an innocent person get exonerated and leave prison. I am so grateful to Georgetown for giving a French exchange student this incredible opportunity." – Julie Fragonas
Alternative Breaks Program (ABP)
Andrew (C'16) takes you along on his trip to Hattiesburg, Mississippi, where he and fellow Georgetown students work with Habitat for Humanity.
Georgetown's Street Law Program
For decades, the program has empowered DC area high schoolers through a hands-on understanding of the law. Patrick Campbell (C'92) reflects on how the Street Law program has changed the lives of thousands of young people since its inception in 1972.
2001
Center for Social Justice Research, Teaching, and Service Opened
18
Immersion Experiences
For students to choose from
115
DC Reads
Tutors and Coordinators
Hoyas in Service to Others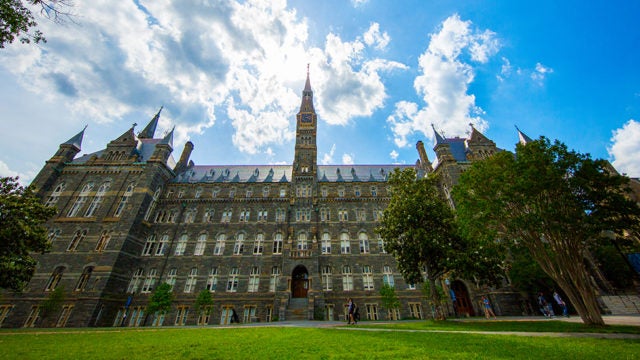 Georgetown continues support for its undocumented students by urging top Congressional leaders to pass permanent protections to relieve university communities experiencing "high anxiety and uncertainty" across the country.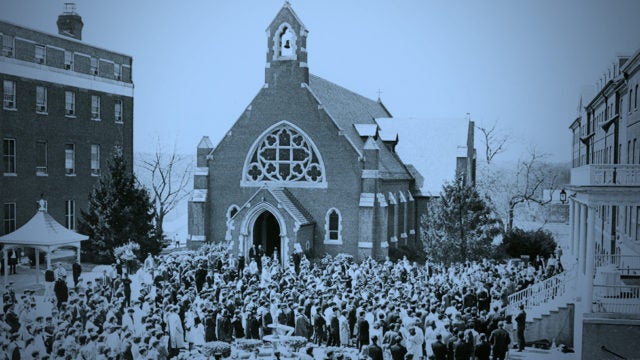 The university commemorates the 50th anniversary of Rev. Martin Luther King Jr.'s death with a semester of events and an April 4 service featuring Georgetown's Distinguished Artist-in Residence, Jason Moran.