Our Catholic & Jesuit Heritage
Shaped by centuries of Jesuit education around the globe, our culture embraces the changing times while staying true to core values – engaging your intellect, helping you grow ethically and spiritually, exchanging ideas freely and building a more just world.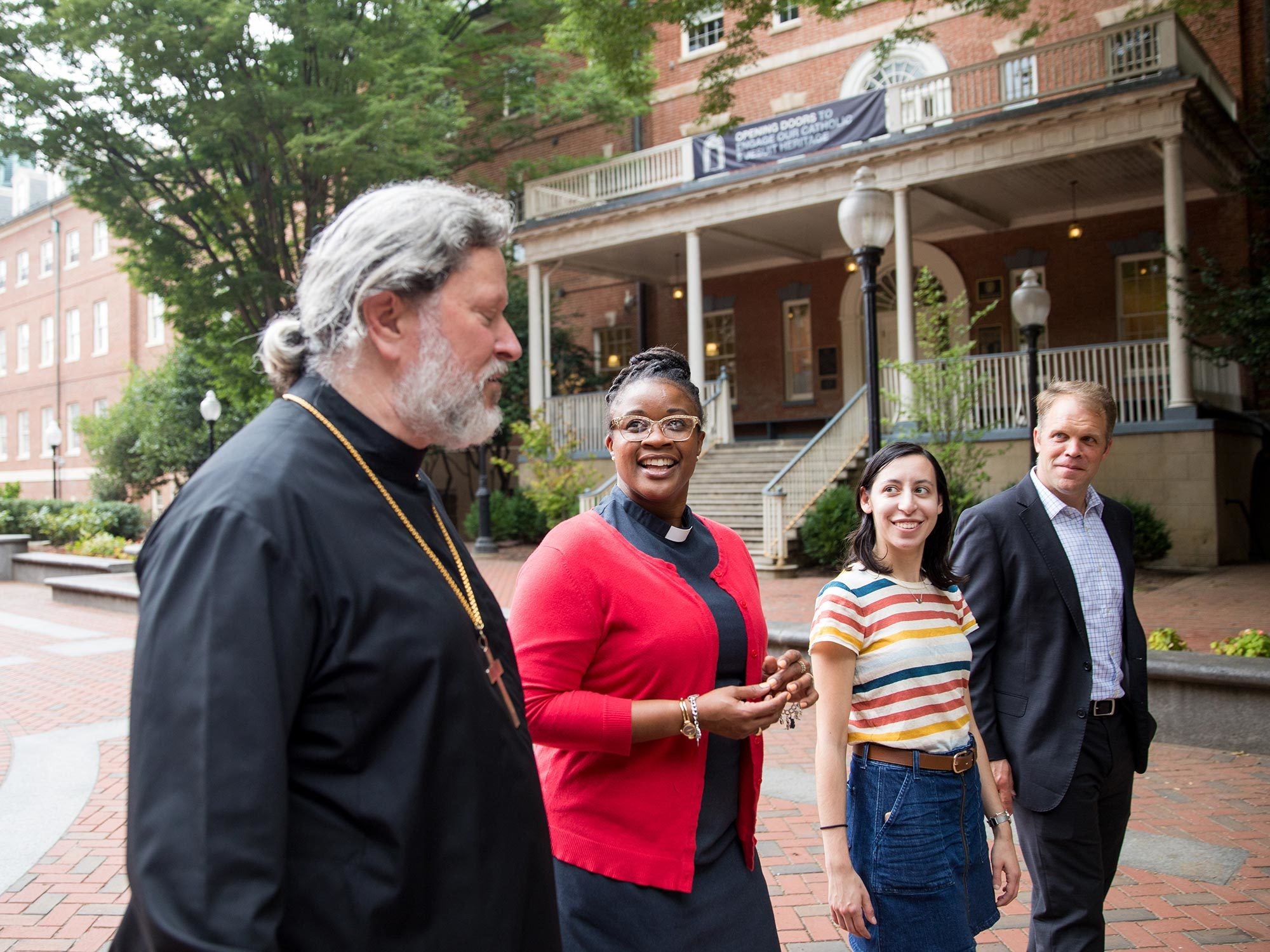 A Place for All Faiths
One of the ways that we embody our Jesuit heritage is by making a home for all faith traditions. Whether you're religious, nonreligious or searching for a spiritual home, we accompany you on your journey and help you lead a life of deeper meaning, belonging and purpose.
The Jesuit Experience
Students often ask about the theology component at Georgetown and what it means to attend a Jesuit university. Ethan (C'21) reflects on how Georgetown's Jesuit identity has informed his experience on campus.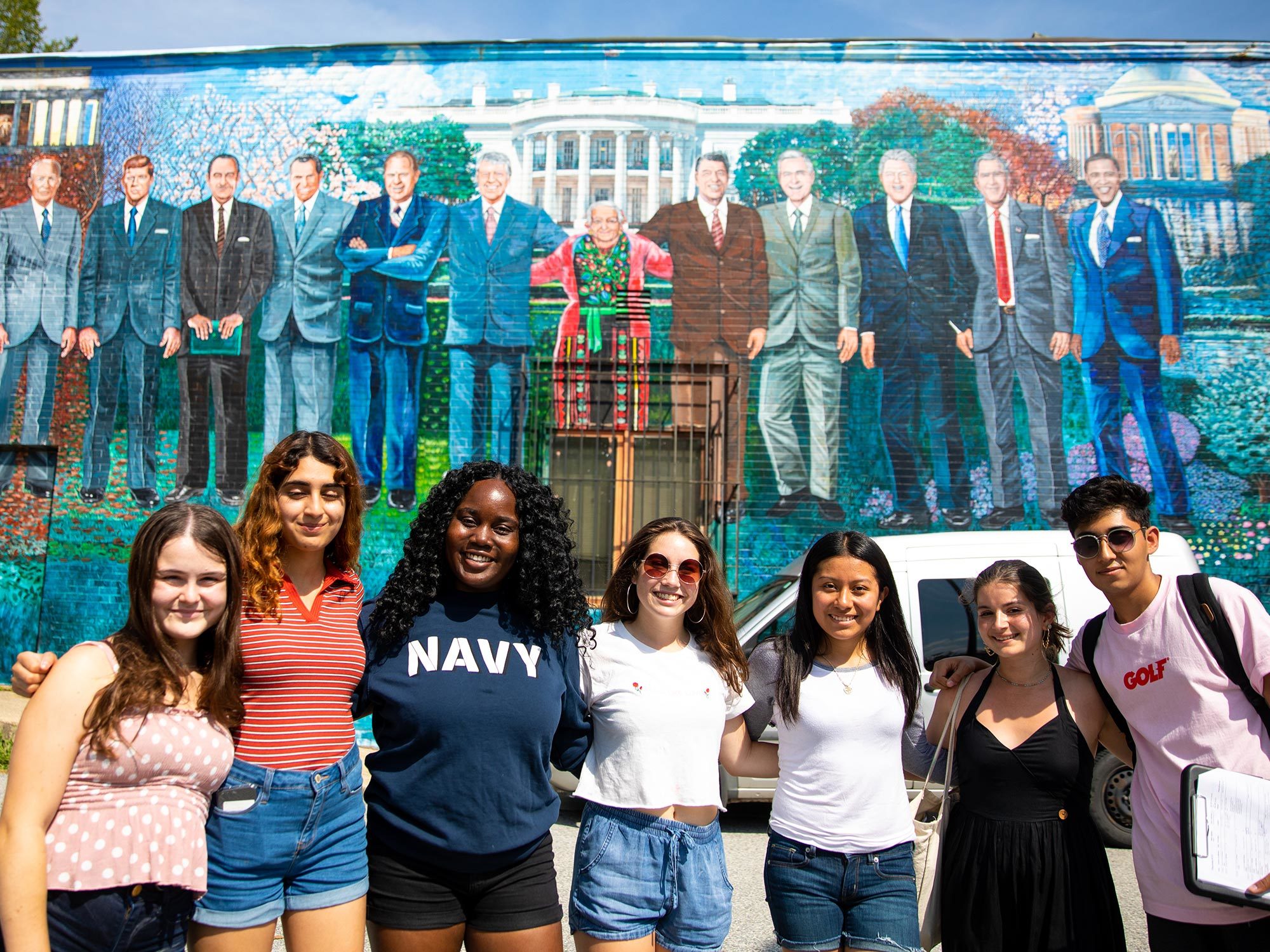 Life-Changing Service
Service and community engagement are a way of life here. Choose among the more than 100 university-sponsored service programs and opportunities and help address some of the most pressing issues facing local, national and international communities. From alternative break programs to a class that works to exonerate the wrongfully accused, you'll join a united community of people for others.
A Testimonial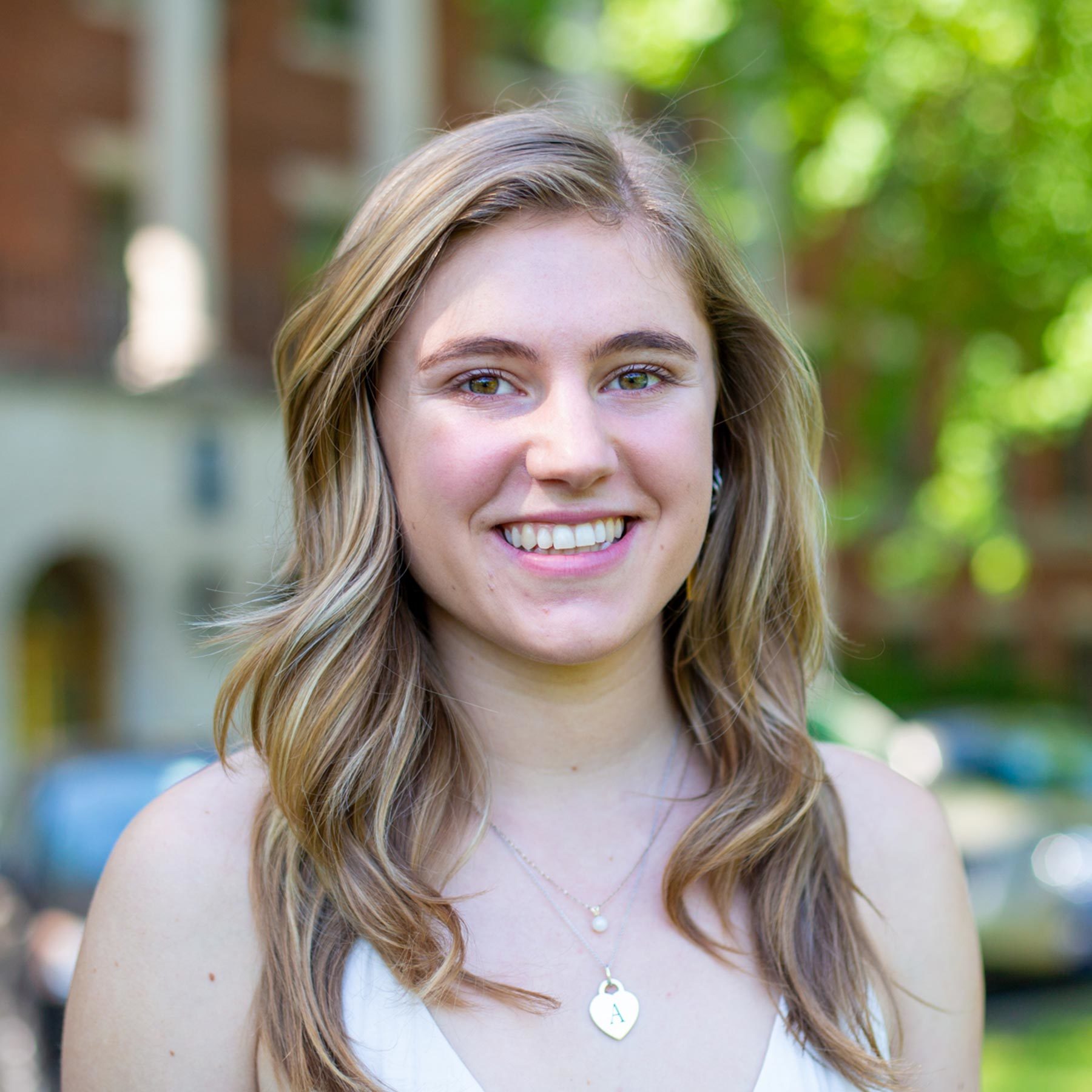 "When I first started at Georgetown, one of the Jesuit professors came to speak to my class. He said, 'Here at Georgetown, we don't teach you what to think, we just teach you how to think.' To me, this so perfectly sums up my education here on the Hilltop, and it makes me so grateful to be here doing exactly what I am doing right now."
Building a More Just World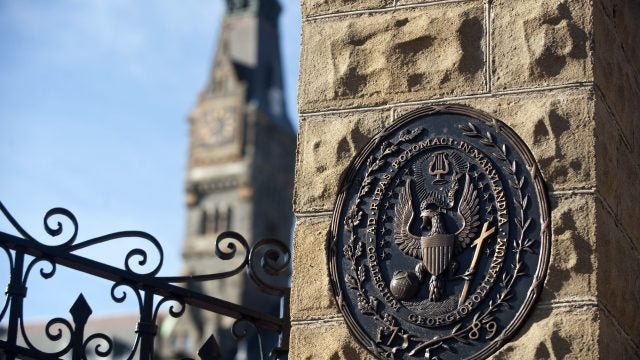 Georgetown supports new regulation issued by the Department of Homeland Security that strengthens the Deferred Action for Childhood Arrivals program, which has protected more than 800,000 young adults from deportation.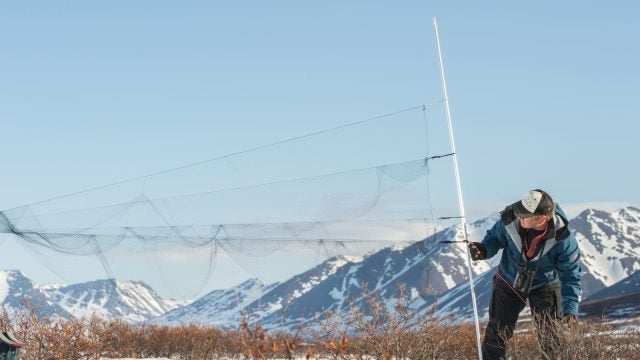 In celebration of Earth Month, learn how Earth Commons Director Peter P. Marra and Anna Giaquinto (B'21) are developing scalable solutions to address urgent challenges on our planet.
Cura Personalis

Cura personalis encourages care and individualized attention to the needs of each person, distinct respect for his or her circumstances and concerns and an appropriate appreciation for his or her particular gifts and insights.
People for Others

Coined by Rev. Pedro Arrupe, S.J., "people for others" challenges the alumni of Jesuit schools and universities to be engaged in the struggle for justice to protect the needs of the most vulnerable.
Community in Diversity

As a Catholic and Jesuit university, we welcome and sustain rich diversity among our students, faculty and staff.
Contemplation in Action

Contemplation is a critical dimension of the spiritual life, and it is reflected in Georgetown's commitment to prayer, worship and retreats.
Educating the Whole Person

St. Ignatius believed that God could be discovered in every human endeavor, in every facet of learning and experience and in every field of study.
Faith and Justice

The Jesuits made a significant institutional commitment to "the service of faith and the promotion of justice," an obligation to address the social realities of poverty, oppression and injustice.
Interreligious Understanding

Reflecting themes from the Second Vatican Council, the 34th General Congregation of the Society of Jesus made a significant commitment to ecumenical and interreligious engagement and understanding.
Academic Excellence

Academic excellence describes the great importance that Jesuits have placed on the life of the mind as a means for uncovering truth and discovering meaning.
Ad Majorem Dei Gloriam

This motto identifies the religious purpose of all Jesuit endeavors. It is not simply doing good that Jesuits propose, but rather doing what will better or more effectively reveal God's active presence in our work and in our world.
Meet the Jesuits
From the beginnings of the Society of Jesus – education, ministry and outreach to the marginalized have been at the core of the Jesuit mission. But who exactly are the Jesuits? How do they fit into the Catholic Church? What is their history? How does their tradition continue on campus today? Find answers to these questions and more.