Student Stories
Meet your future friends, roommates, teammates and collaborators. Our students hail from all over the globe, and their diverse passions and experiences shape our community. The bonds forged through midnight study sessions in Lauinger Library, service trips abroad and the rush of a breakthrough will last a lifetime.
A Testimonial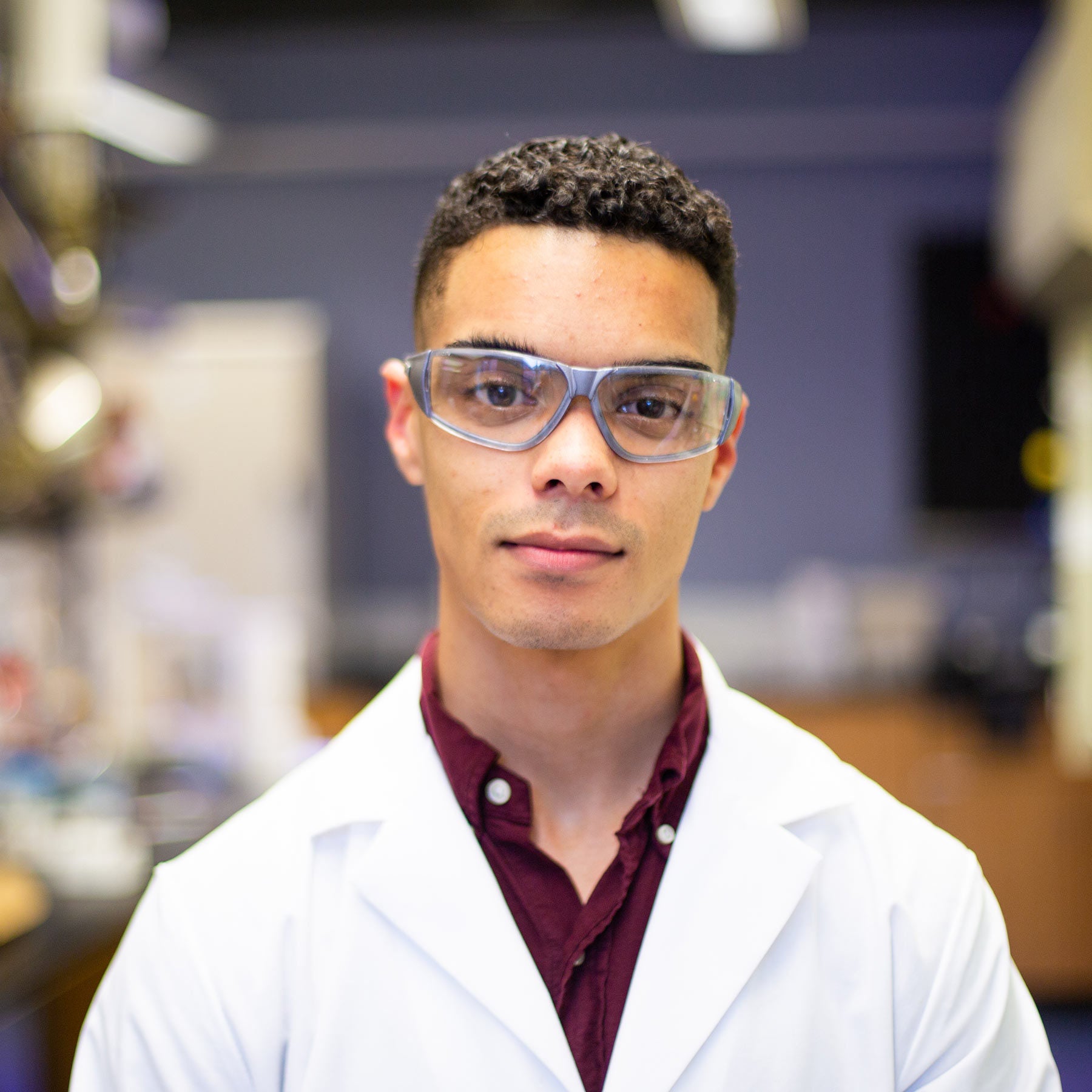 "One thing my program definitely stresses is that sense of community. It's almost like a family away from home."
350+
Student Groups
Representing a wide variety of interests
135
Countries
Represented by our students
48
States
That our U.S. students call home
A Testimonial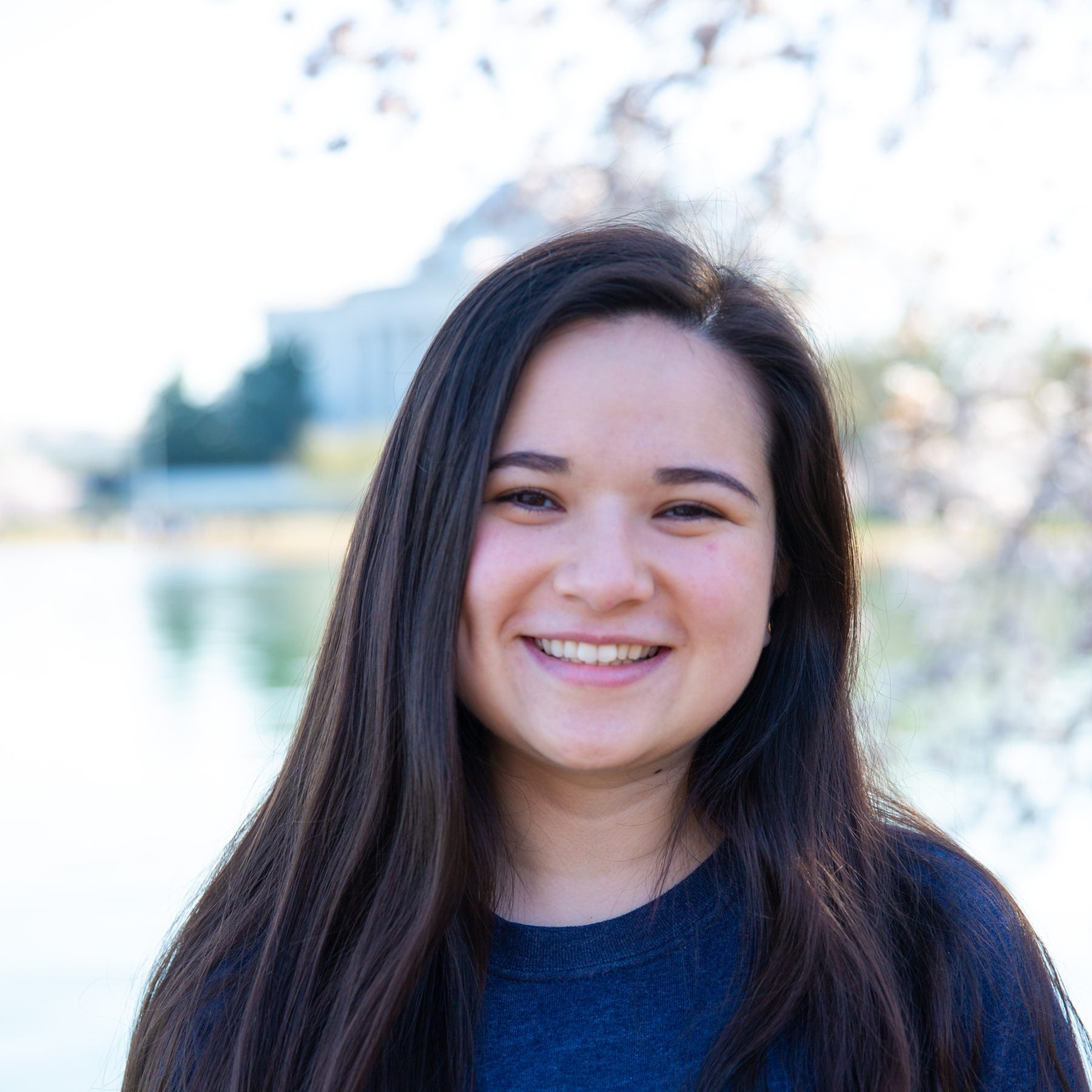 "At Georgetown, you will be surrounded by some of the best professors and most driven peers a university can offer. Seize every opportunity that comes your way, reach out to alumni, attend guest speaker series and love every moment."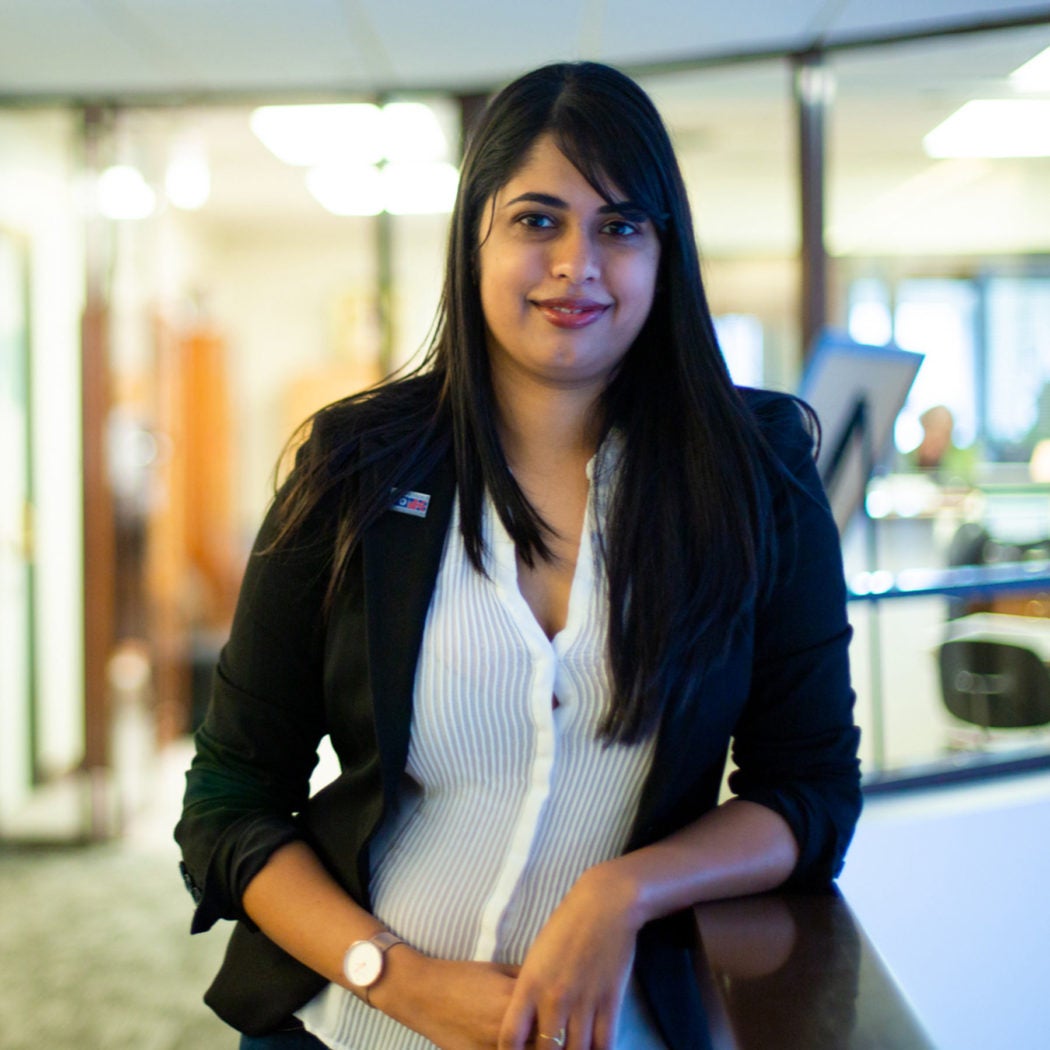 "I'm proud to be part of a program whose goal is to create connections between the United States and other countries in the world, and it's been extremely meaningful for me to represent my new country in the one in which I was raised."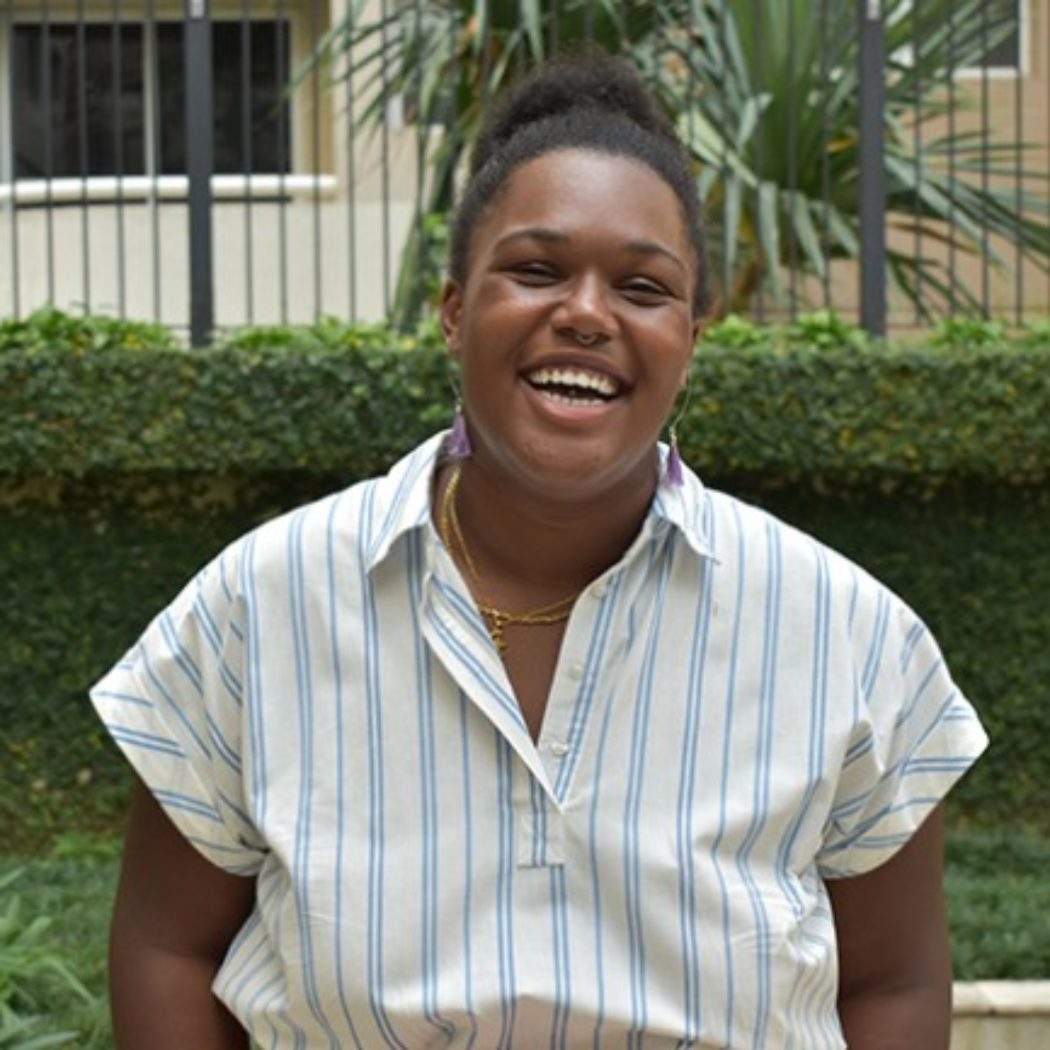 "I chose to study at Georgetown because of the Georgetown Scholars Program (GSP). As a first-generation, low-income student, I knew I would need extra support. GSP has been integral in giving me the tools to be successful at Georgetown."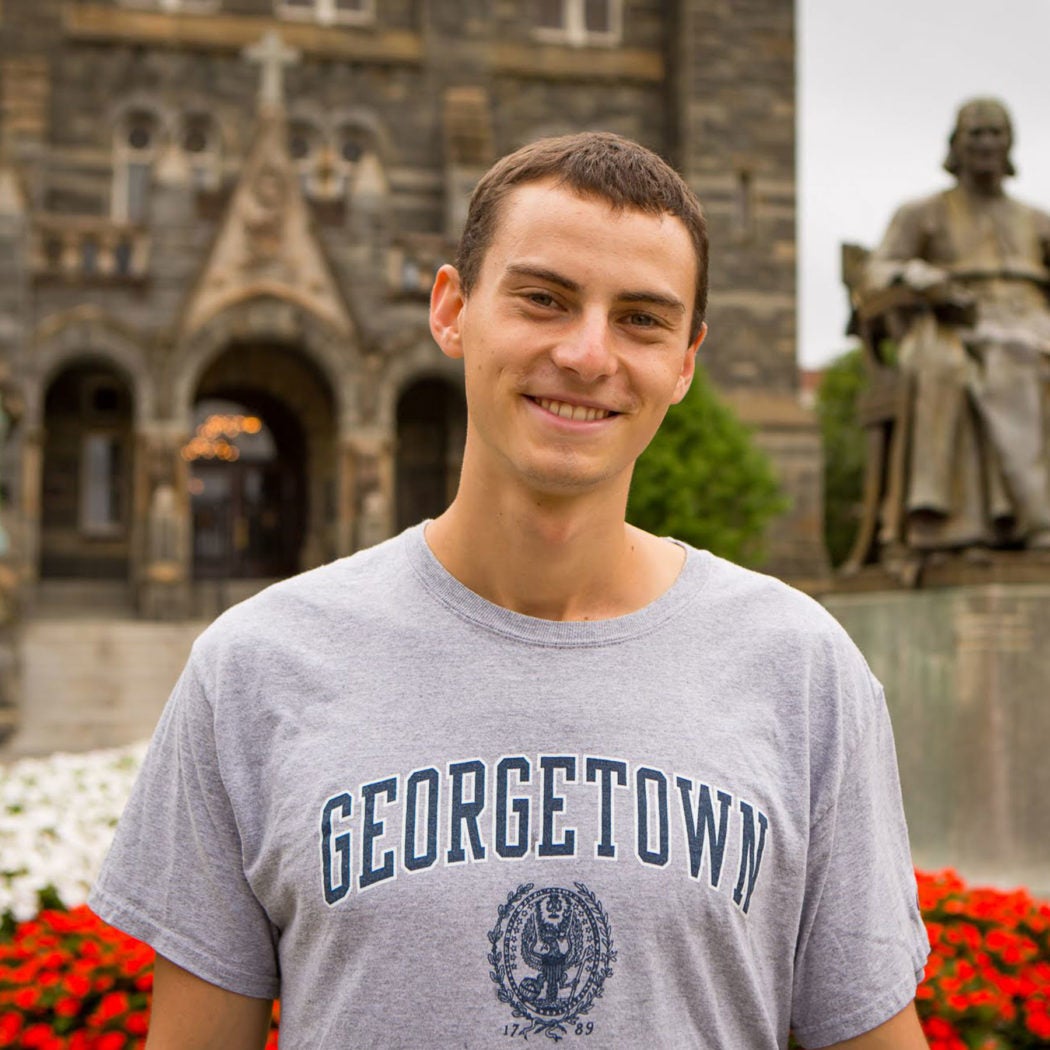 "GU transfer students benefit from having a dedicated advocacy board, a Living Learning Community, reserved events – like Transfer ESCAPE or Transfer NSO – and an incredibly welcoming university community that is willing to help these new students fit right in."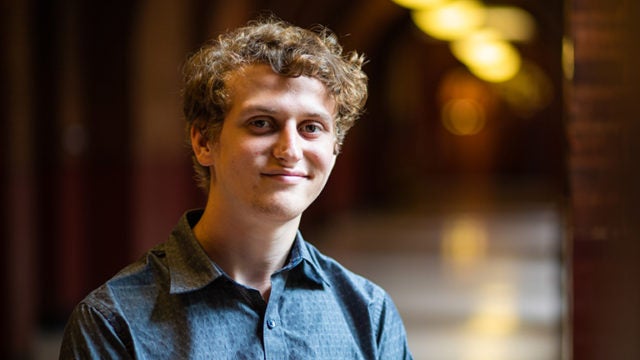 Paul Rochford (C'20) has studied the Holocaust under a Georgetown professor's guidance, works part time at the Campus Ministry office, plays two woodwind instruments, directs music for Georgetown plays and…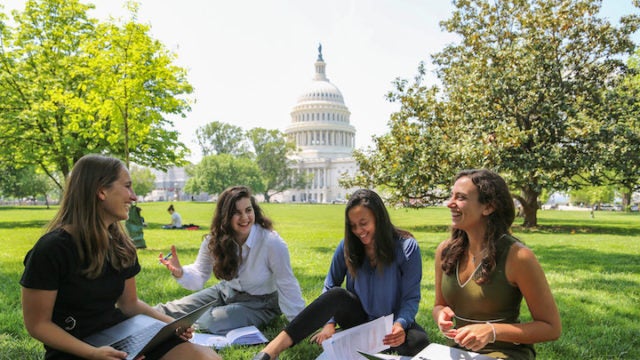 Prior to meeting with legislative correspondents in the U.S. Senate and House of Representatives, students completed an advocacy training coordinated by Hinkhouse, which taught students best practices for meeting with…
One Day at Georgetown
Our Storytellers chronicle their daily lives on campus – from a casual lunch on Chicken Finger Thursday to presenting to policymakers on the hill. Get a behind the scenes look at life as a Georgetown student.