On-Campus Dining
Whether it be breakfast, lunch, dinner or late night, Georgetown has something to satisfy any of your cravings. Inside of our dining hall, you'll find a variety of cuisines, including a pop-up reserved for a rotating local restaurant. Throughout campus, you'll find options ranging from coffee and snack shops to our on-campus pub. No matter your tastes, you'll find it here.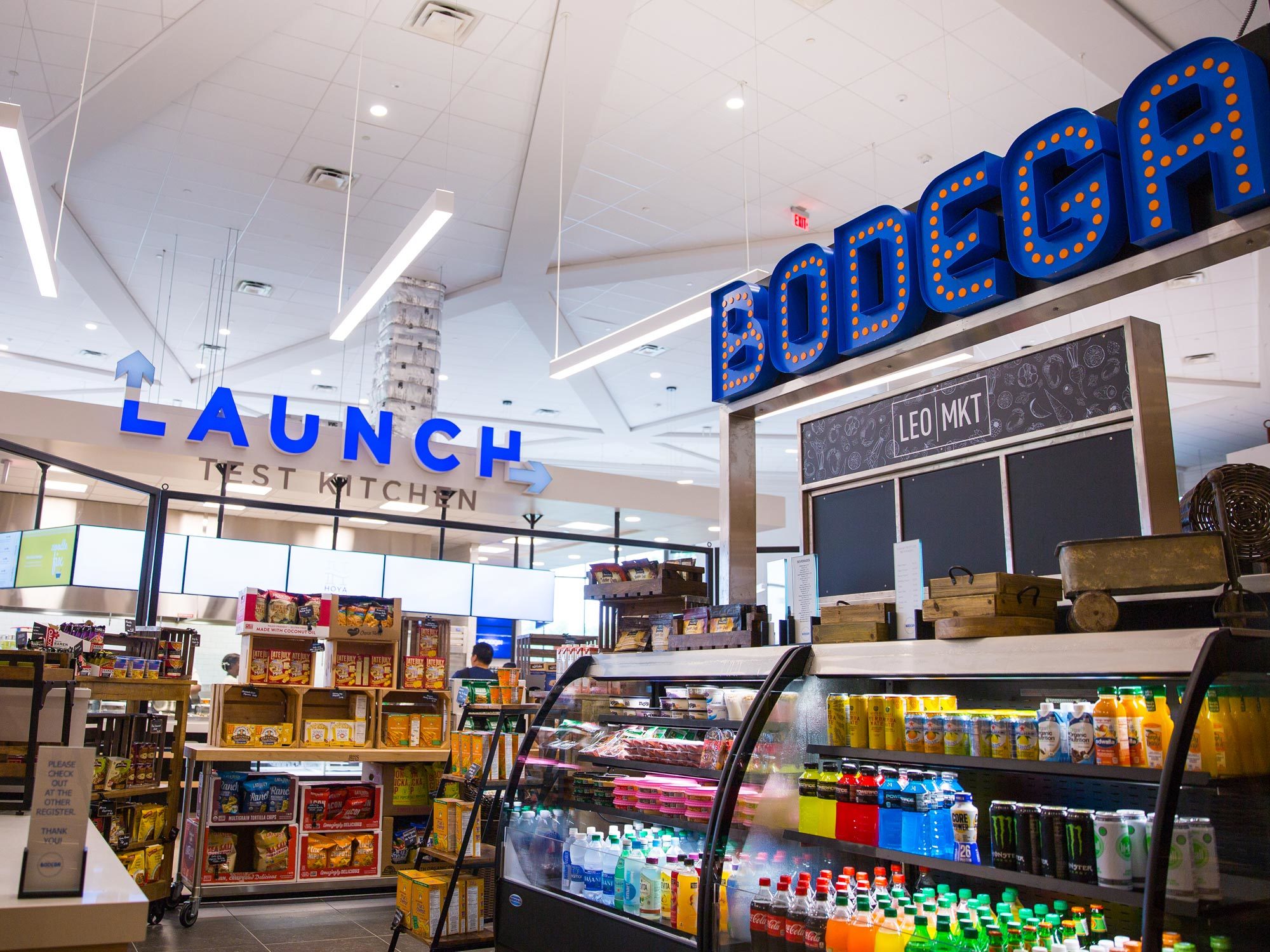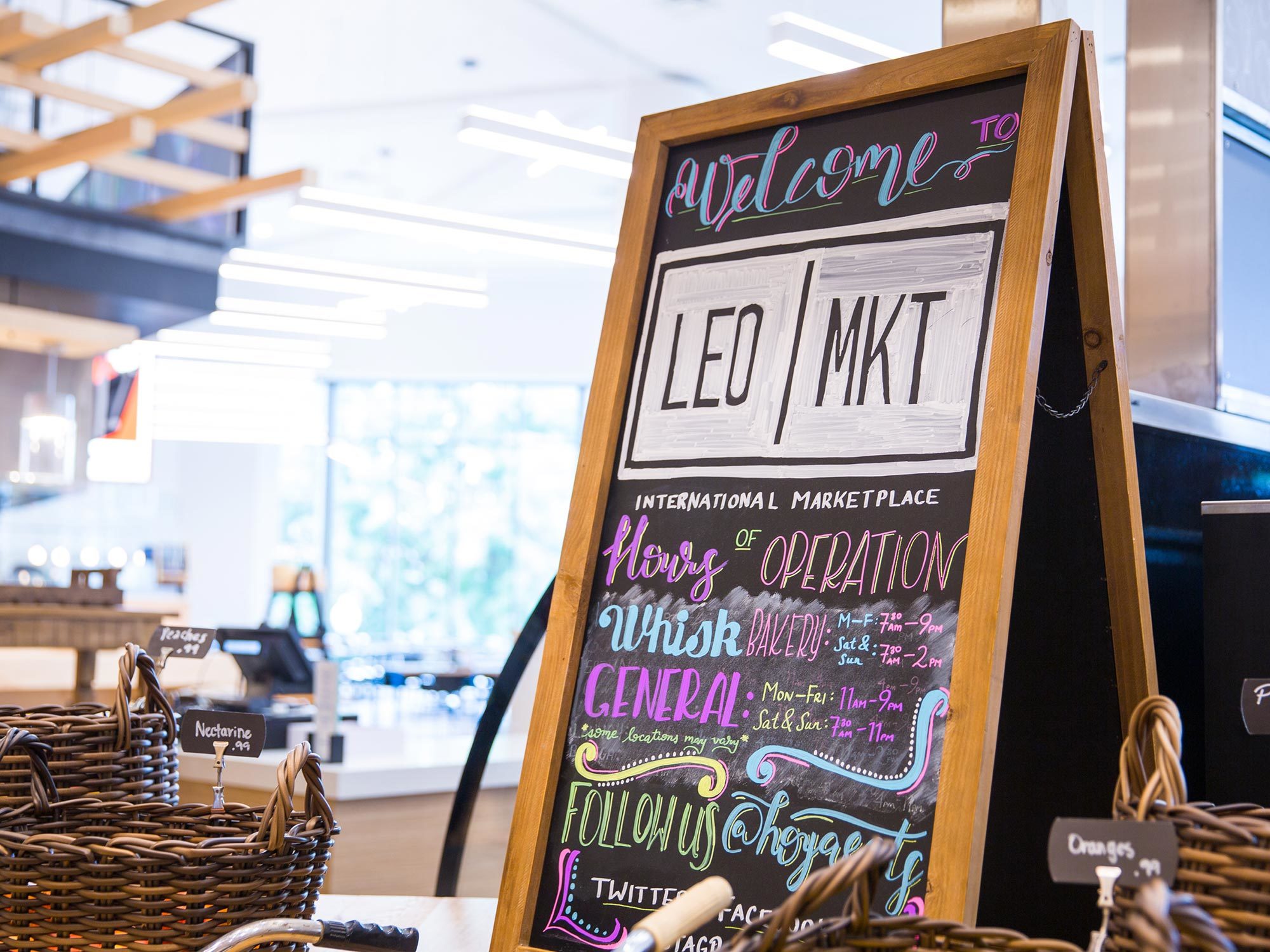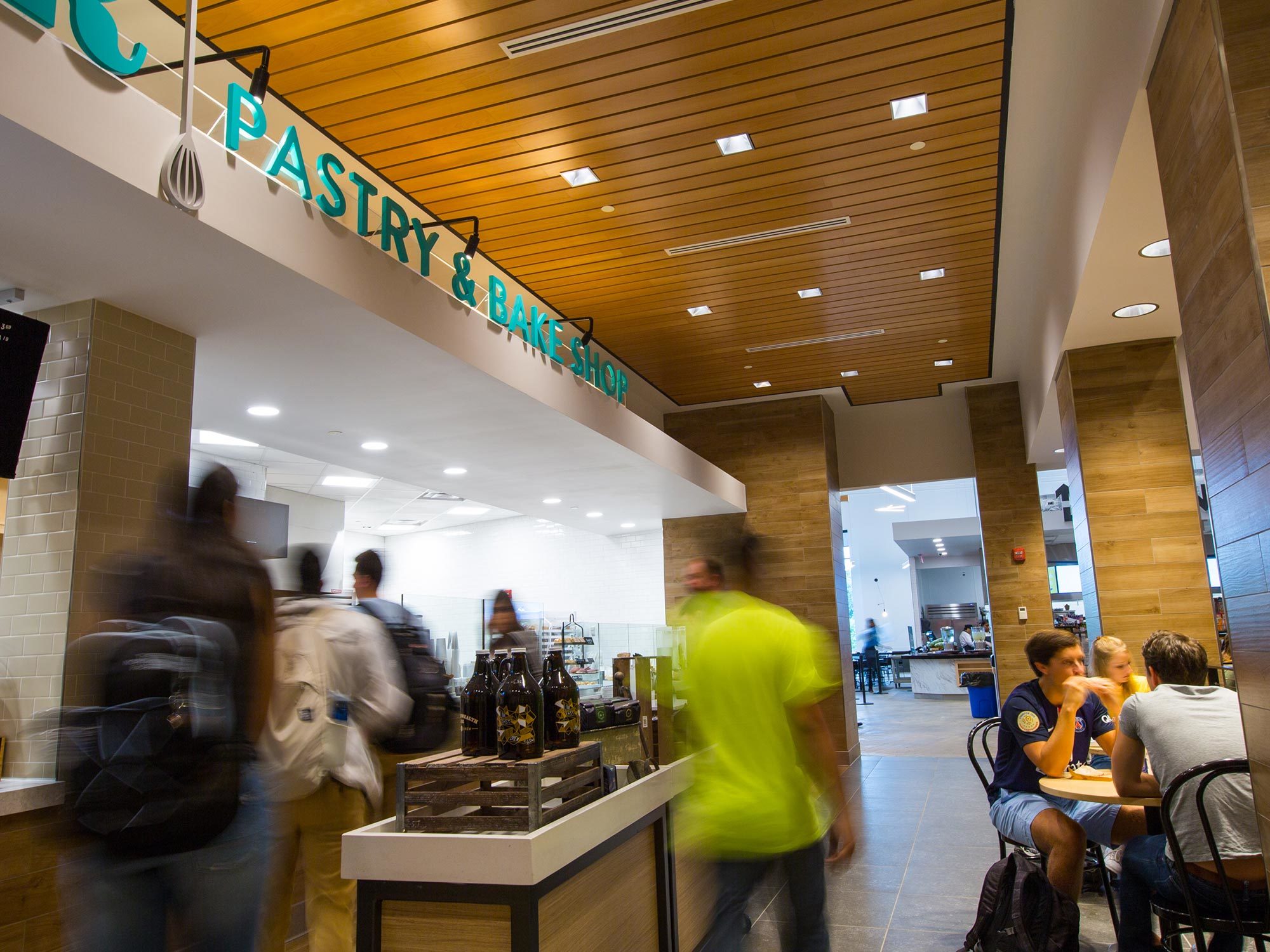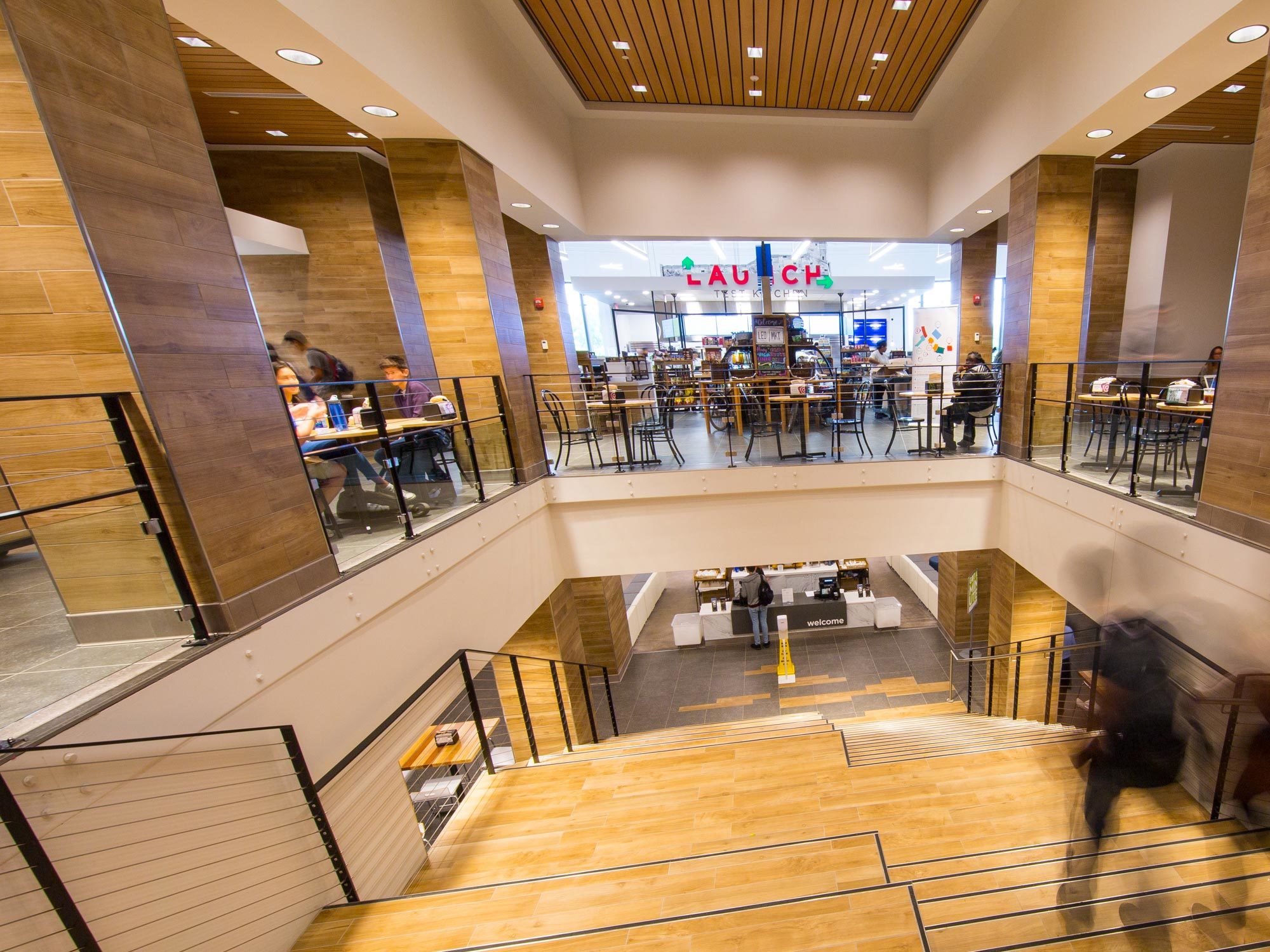 Leo O'Donovan Hall
Craving barbecue? Looking for vegetarian? The main campus dining hall features six different restaurant concepts inspired by global and American cuisine. The Fresh Food Company at Leo's offers buffet-style meals at 10 stations, with allergen-free, vegetarian, smokehouse and more. Sample food from a local restaurant once a week.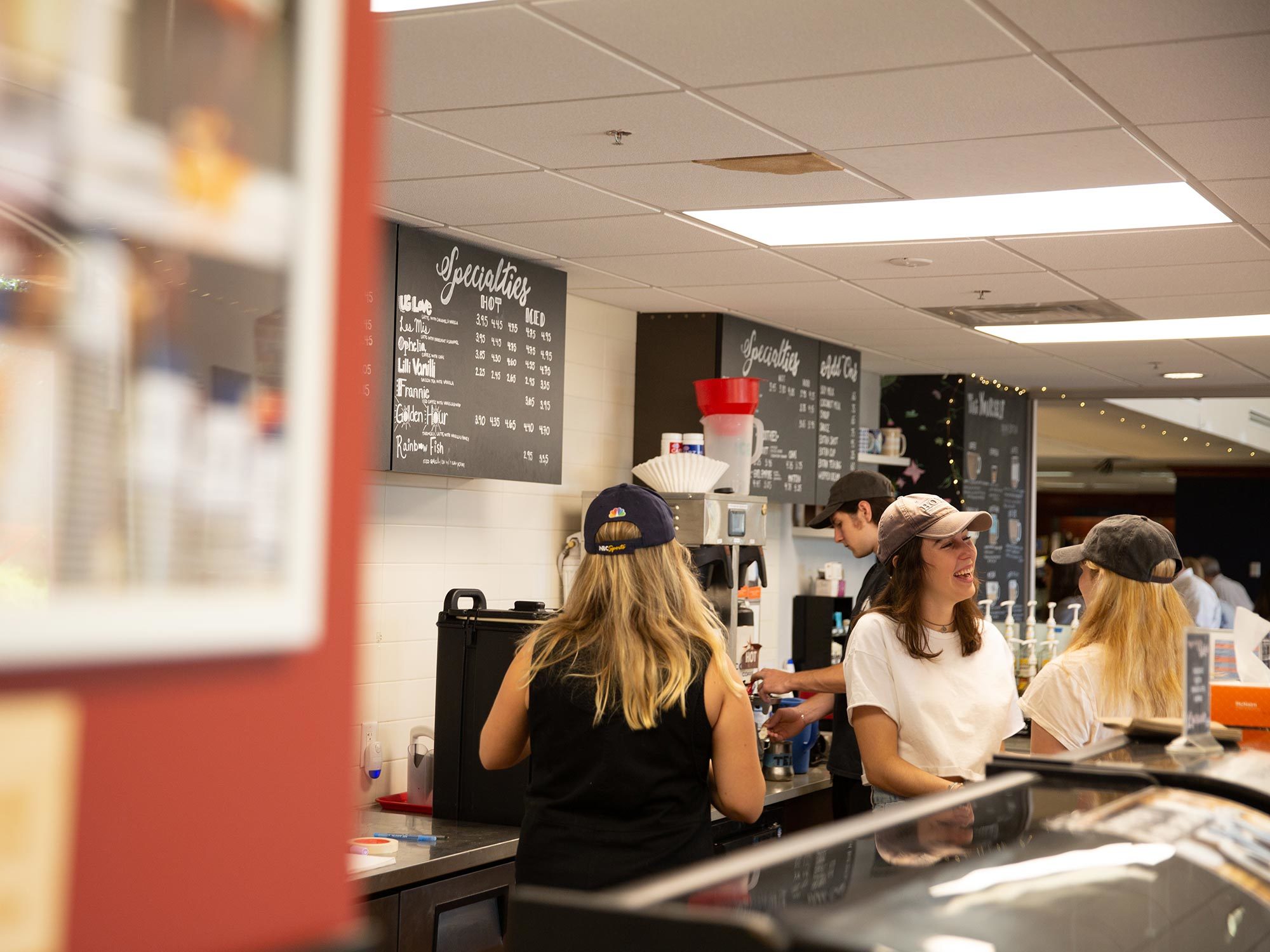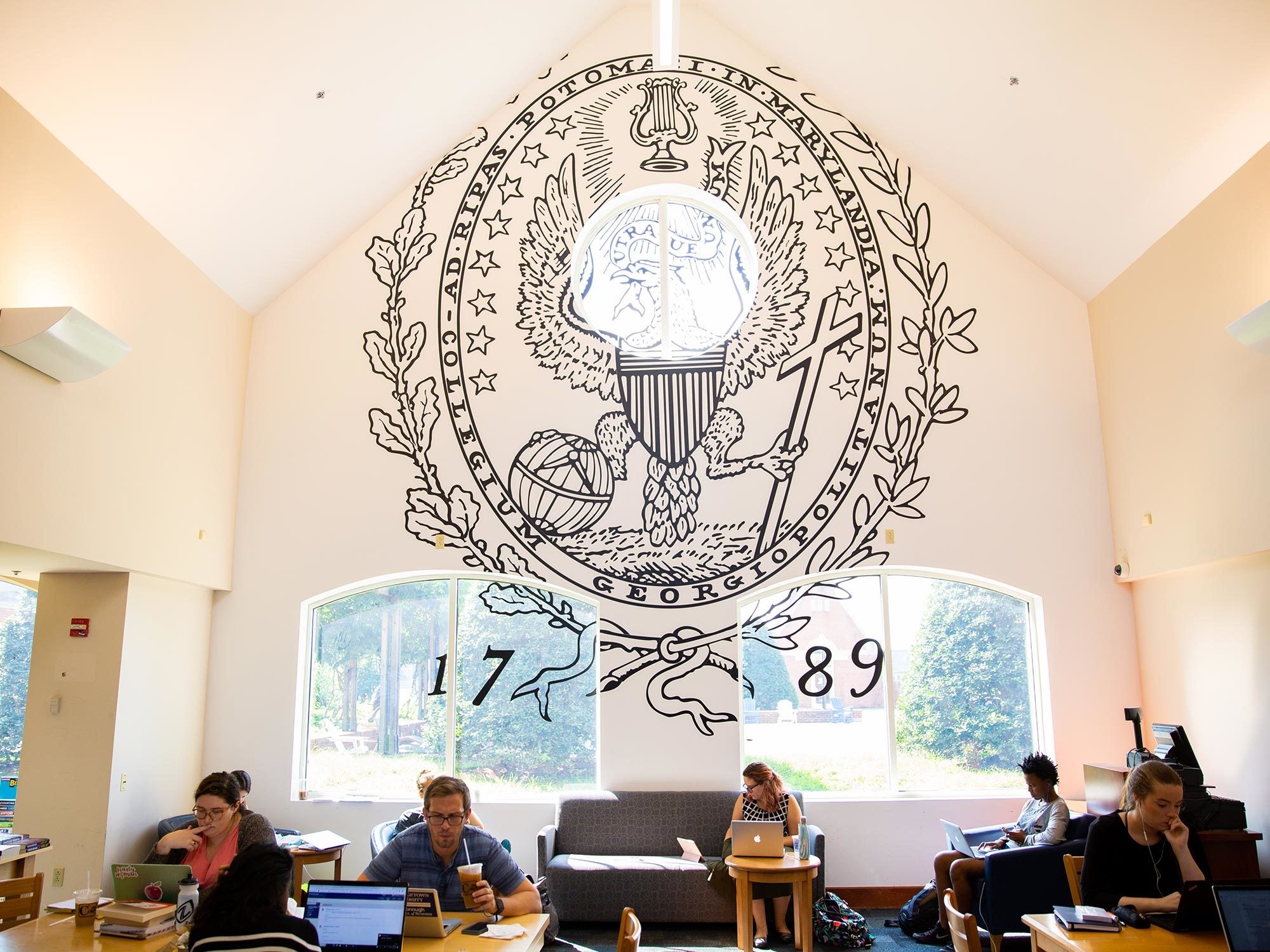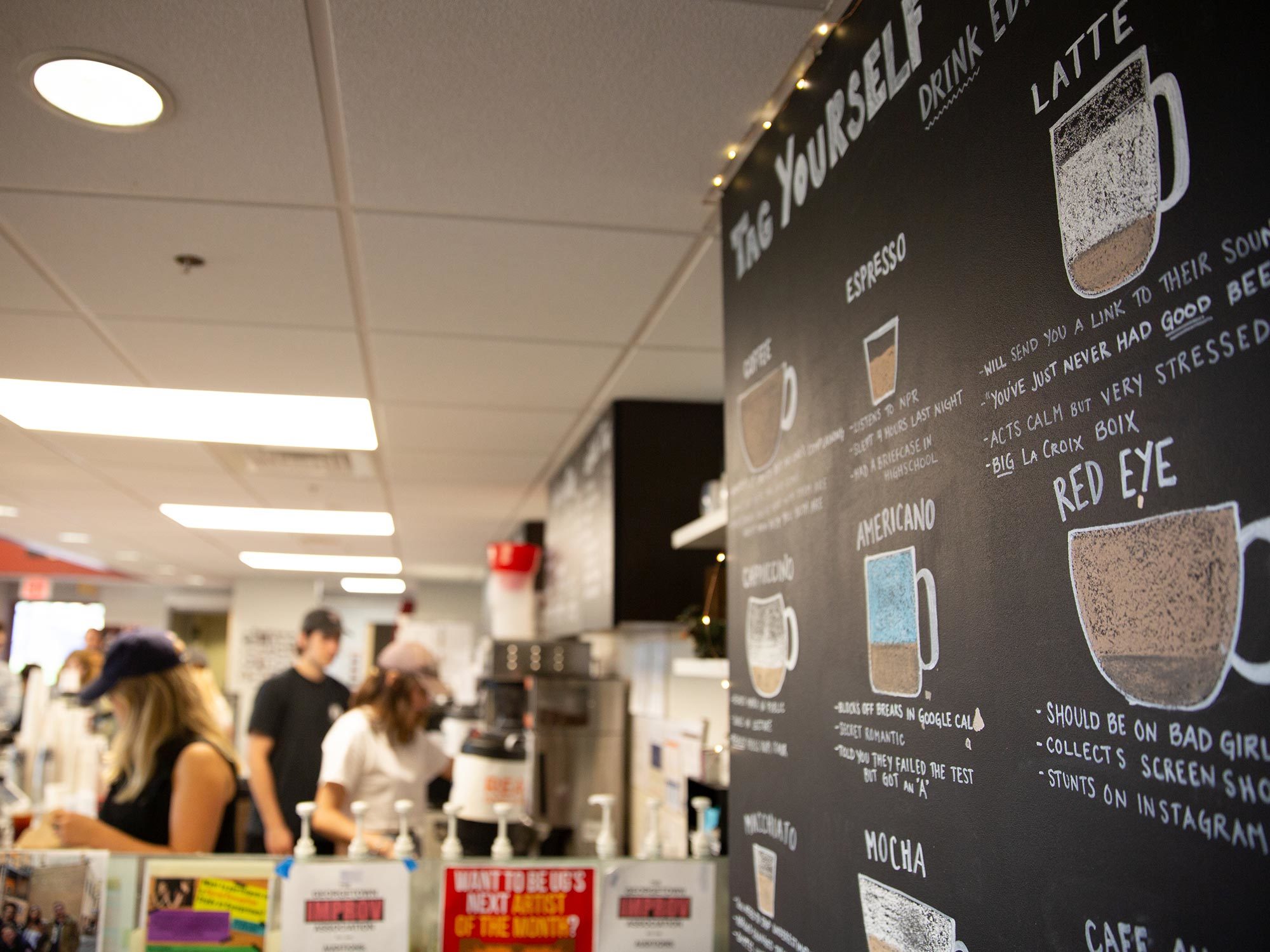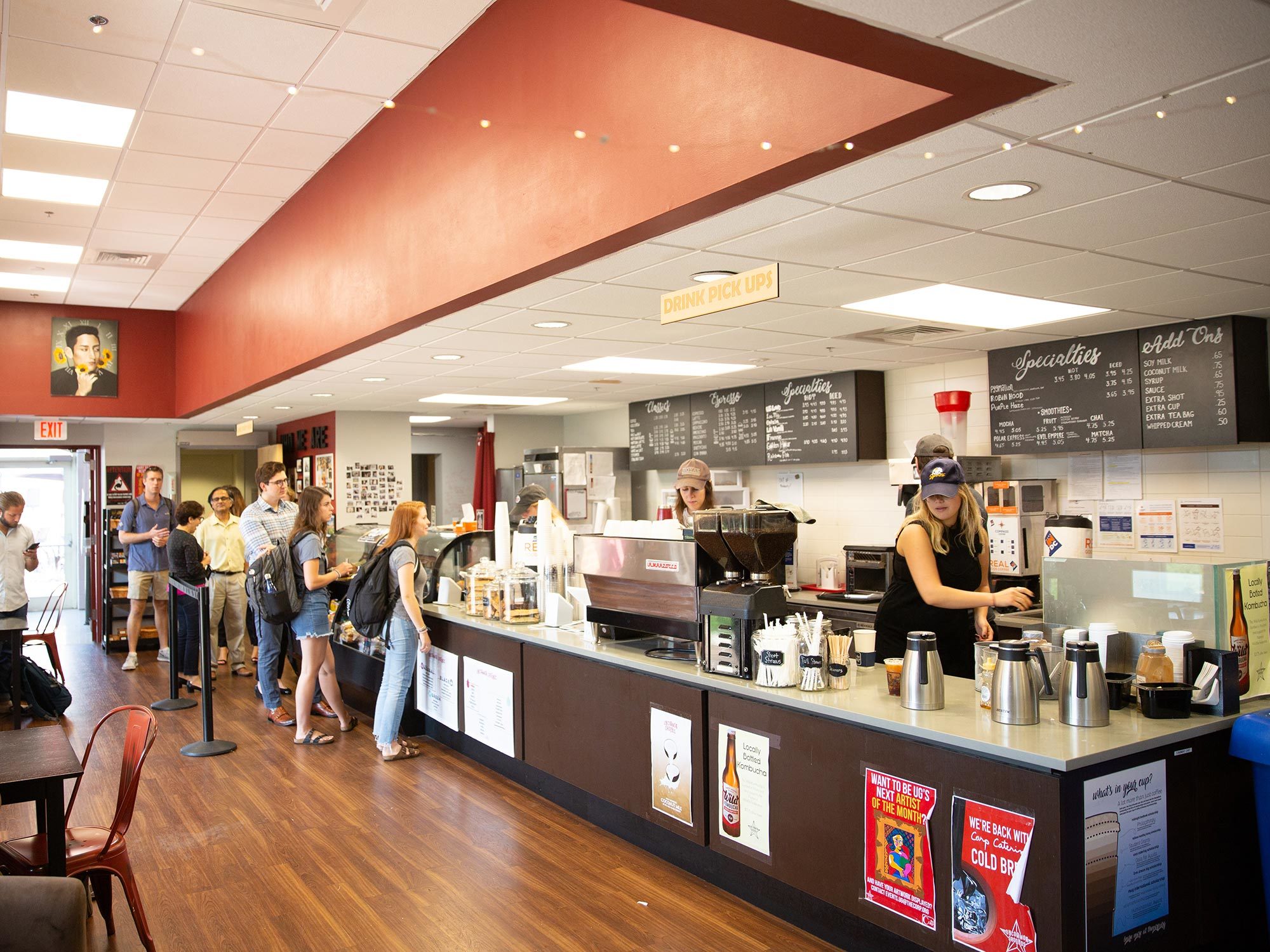 The CORP
Chances are if you are looking for a late night bagel, milkshake or double shot of espresso, you will find yourself at one of The Corp's locations. The Students of Georgetown, Inc., aka The Corp, runs seven subsidiary on-campus companies, including coffee shops, grocery stores and a catering company. Only our undergraduates work as employees or sit as members of The Corp's board of directors, making it the largest student-run nonprofit in the world.
Feast at the Farmers' Market
Each Wednesday of the fall and spring, we host the Georgetown Farmers' Market. Dine al fresco from the nearly 30 local vendors that serve up barbecue, kombucha, empanadas, pastries and more.
15
Coffee Shops
Within 10 Blocks
23
Farmers' Markets
In DC
Dining in the District
Ranked as one of the top 10 most exciting food cities in the country, DC is home to renowned chefs, international tastes and restaurants to satisfy cravings at any budget. From typical American fare to international flavors like Ethiopian, Georgian or Japanese to diverse food halls to farmers' markets with fresh, local produce, the city is a haven for foodies hungry for something delicious.