To the Class of 2022…
We are proud of you, excited to recognize all of your accomplishments and looking forward to celebrating you at a commencement celebration we hope you always remember. 💙🐶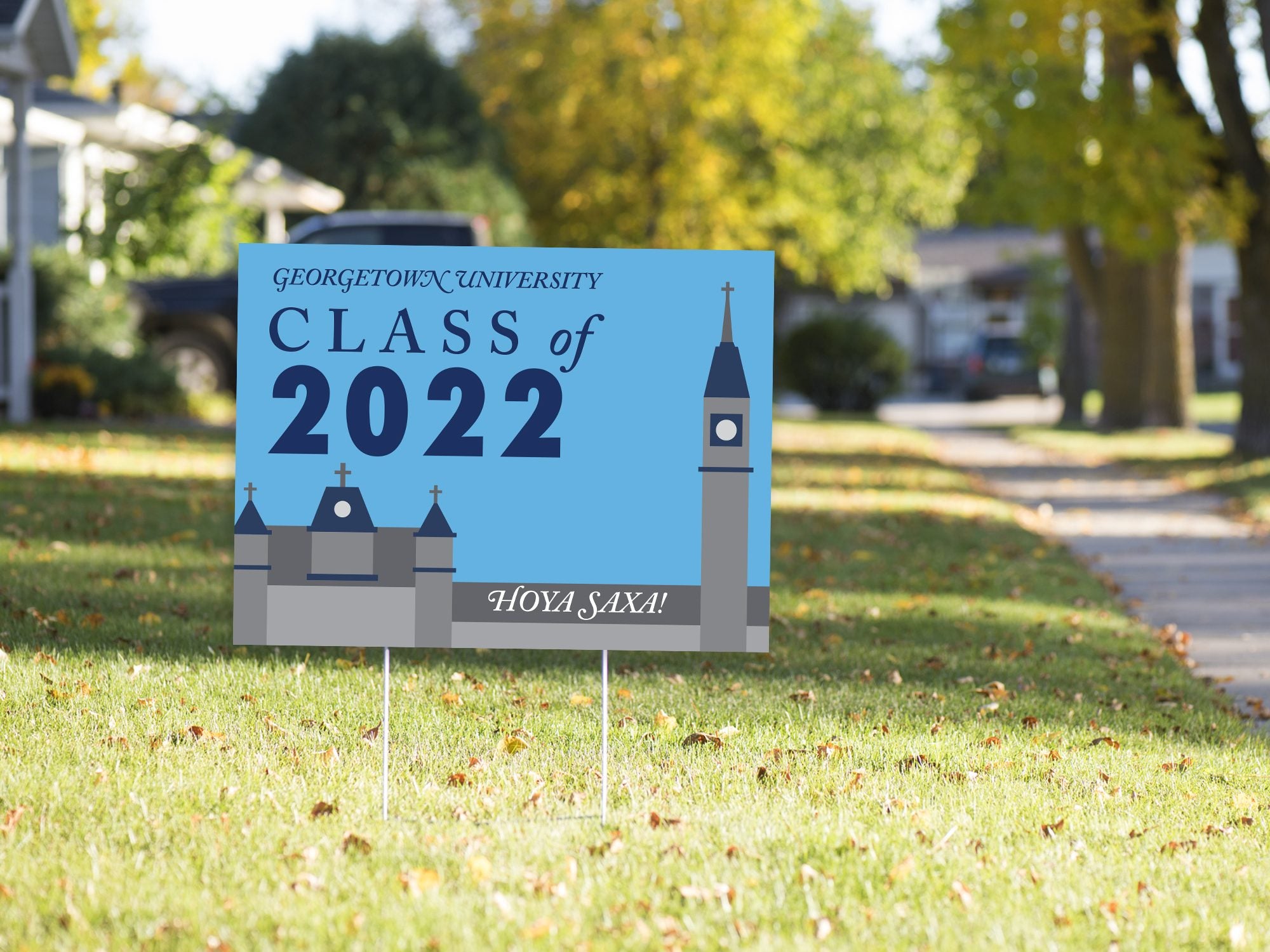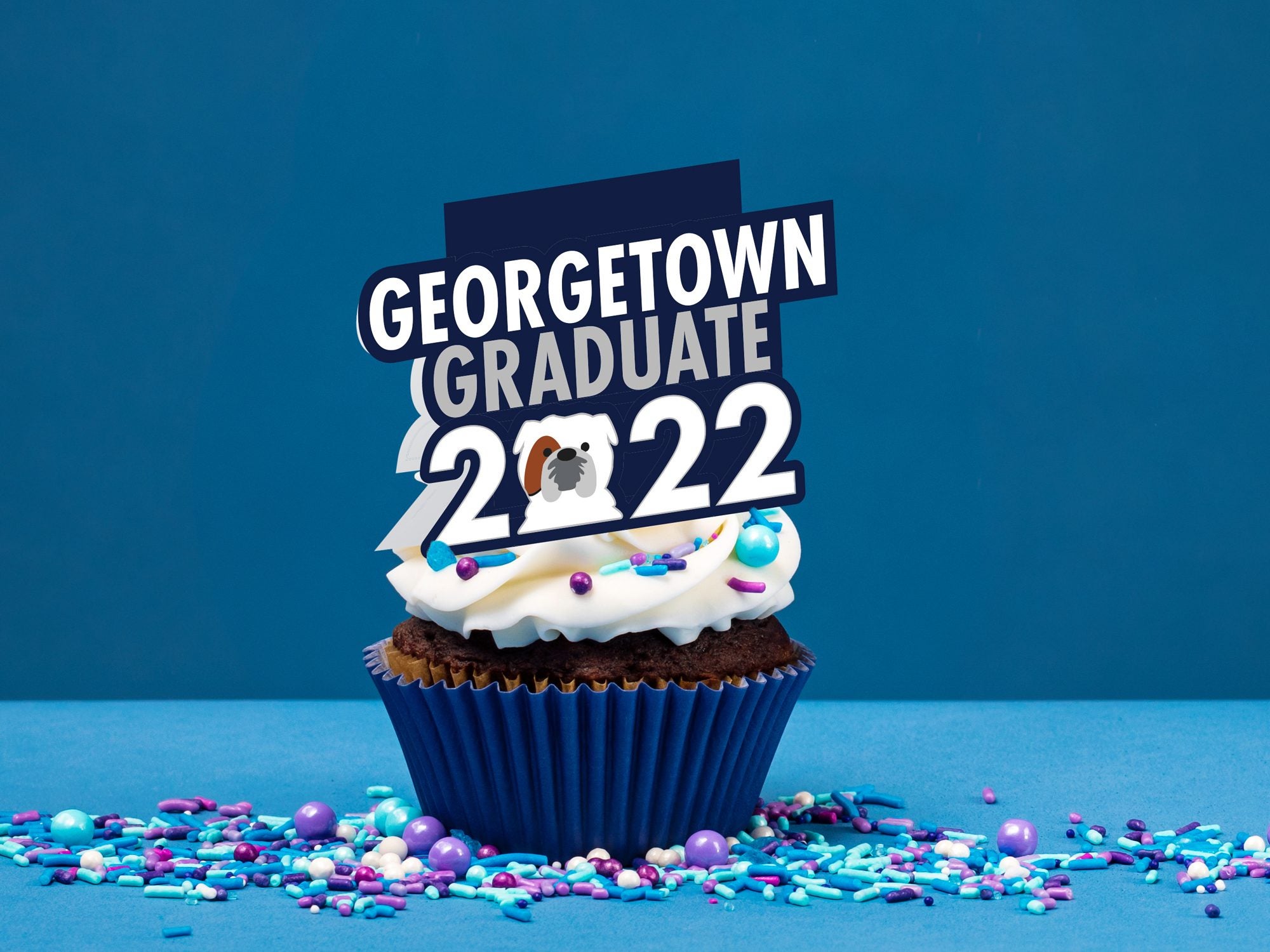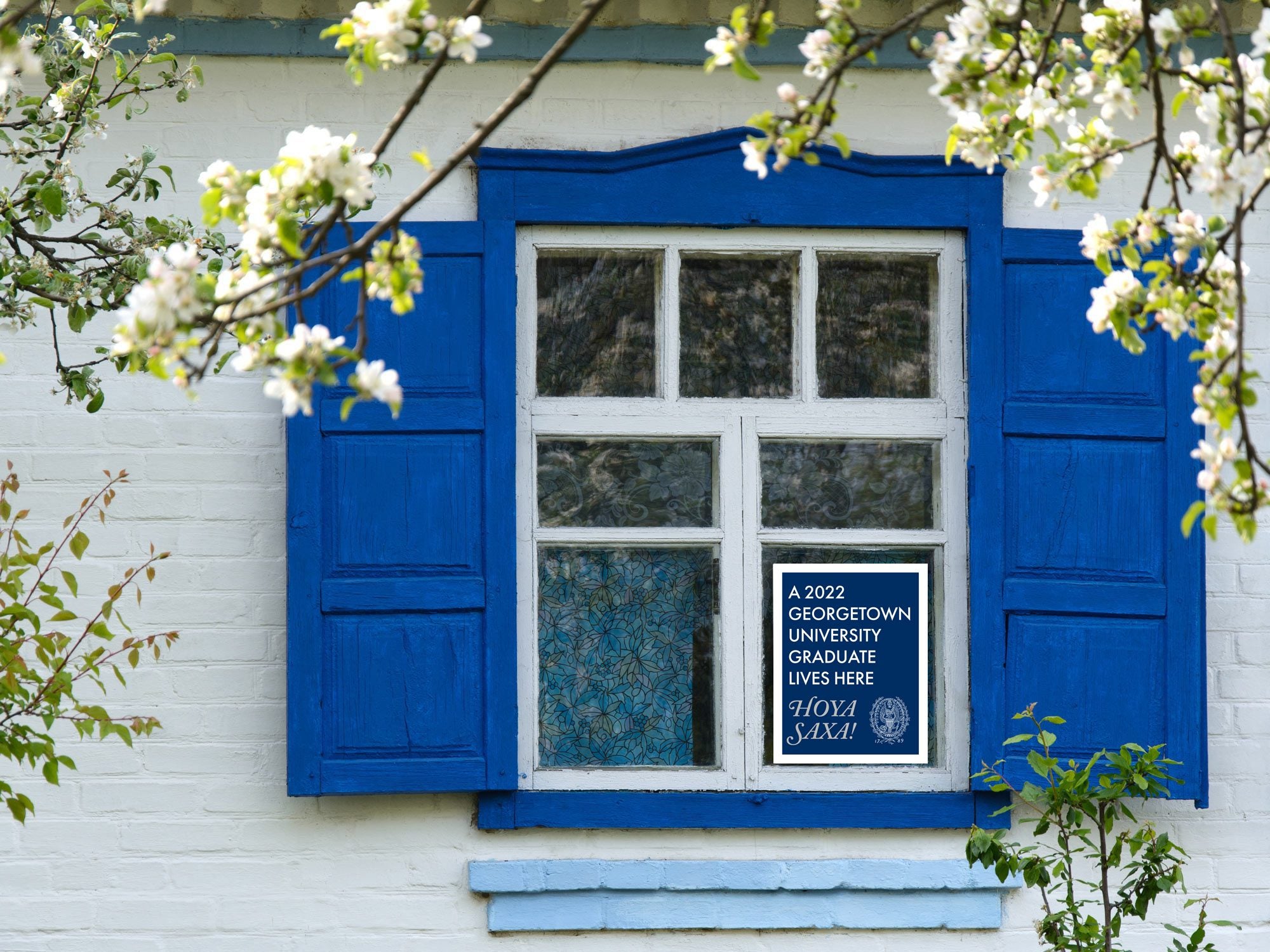 Downloads and Printables
Celebrate your graduate with congratulatory messages to share on social media and Georgetown-themed yard and window signs, posters, drink wrappers, cake toppers and customizable banners that you can print at home.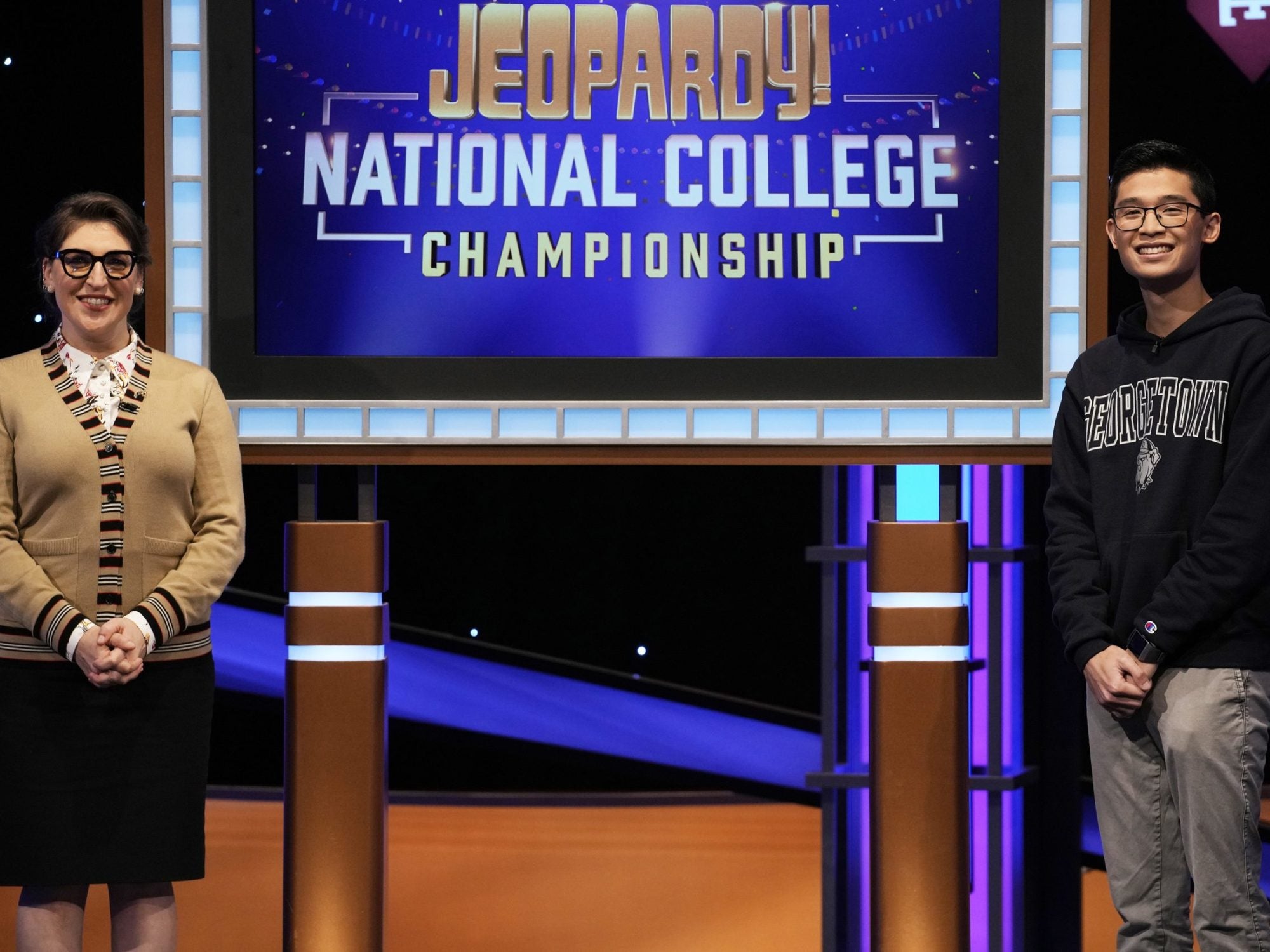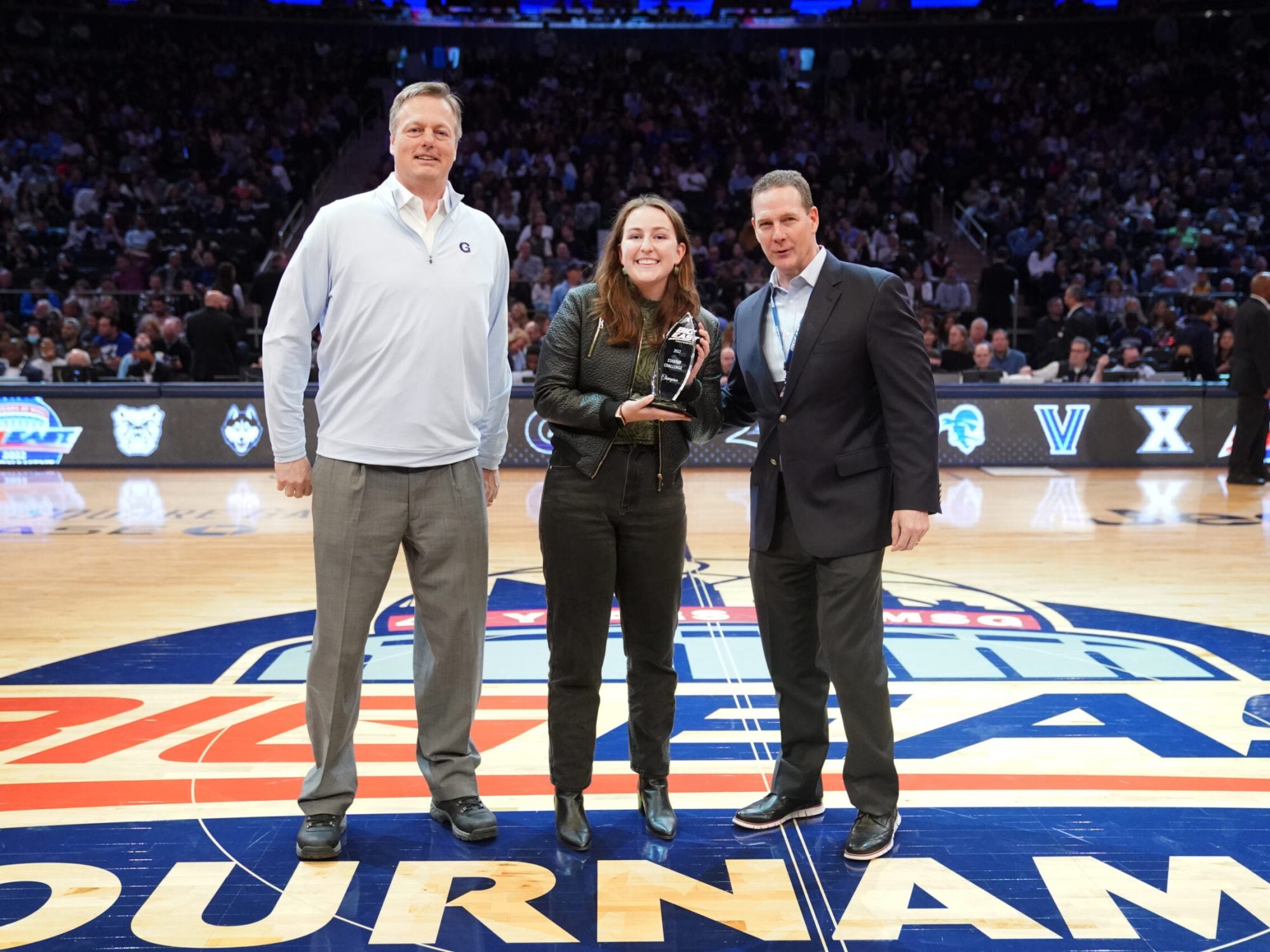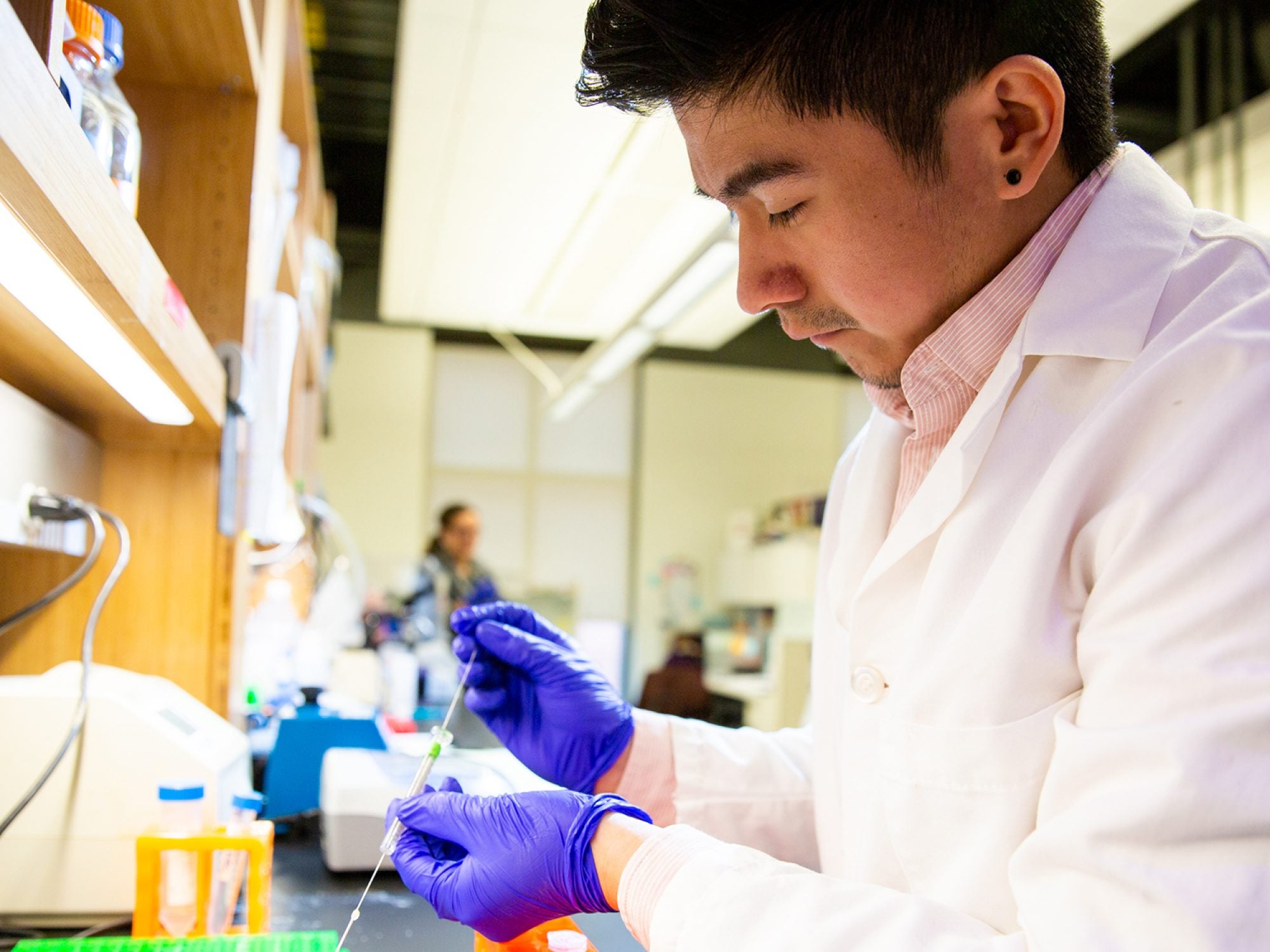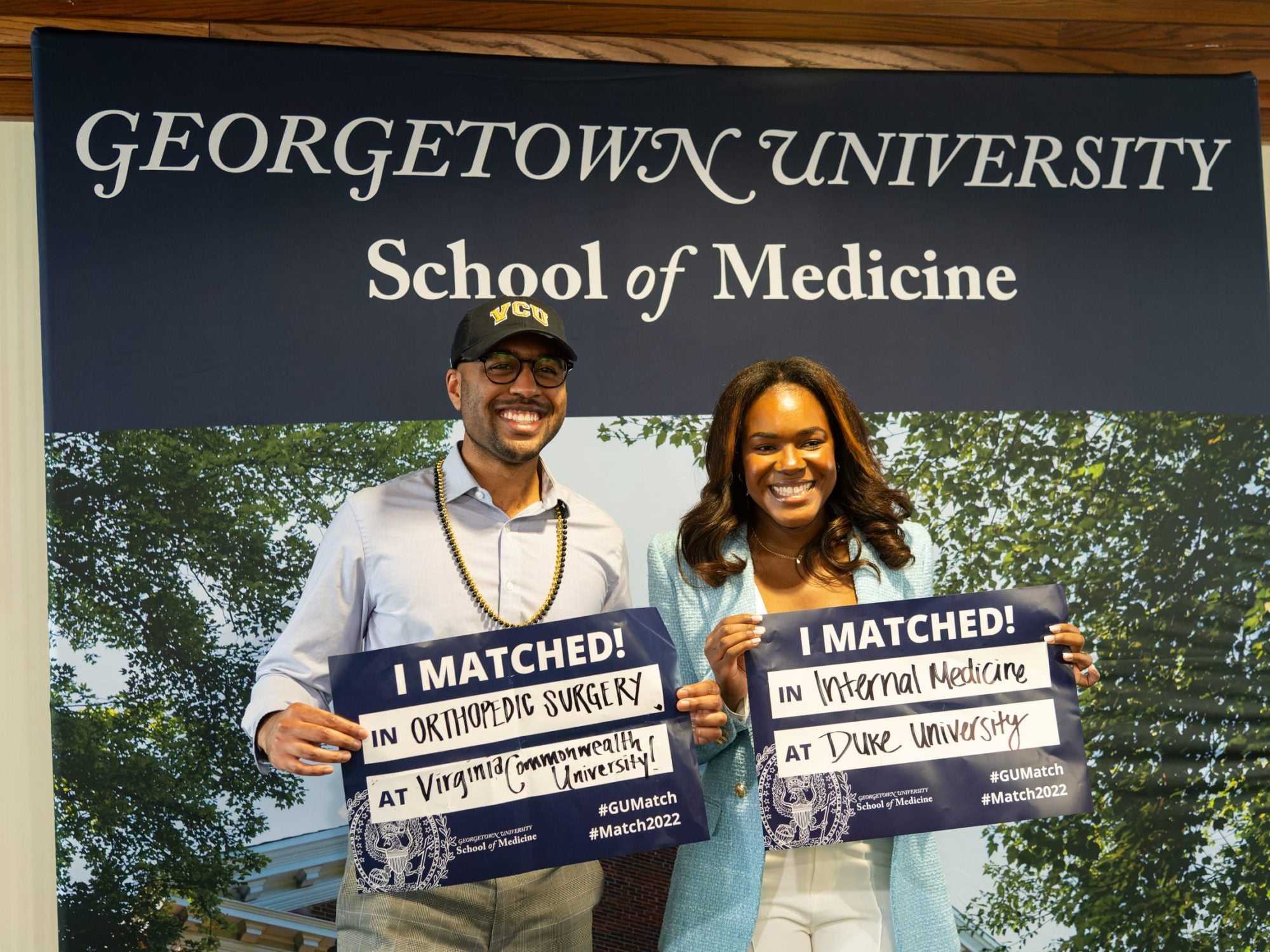 Read About Your Class
The Class of 2022 made important discoveries through cutting-edge research, honed their leadership and values and advanced equity in their communities, around the country and across the globe.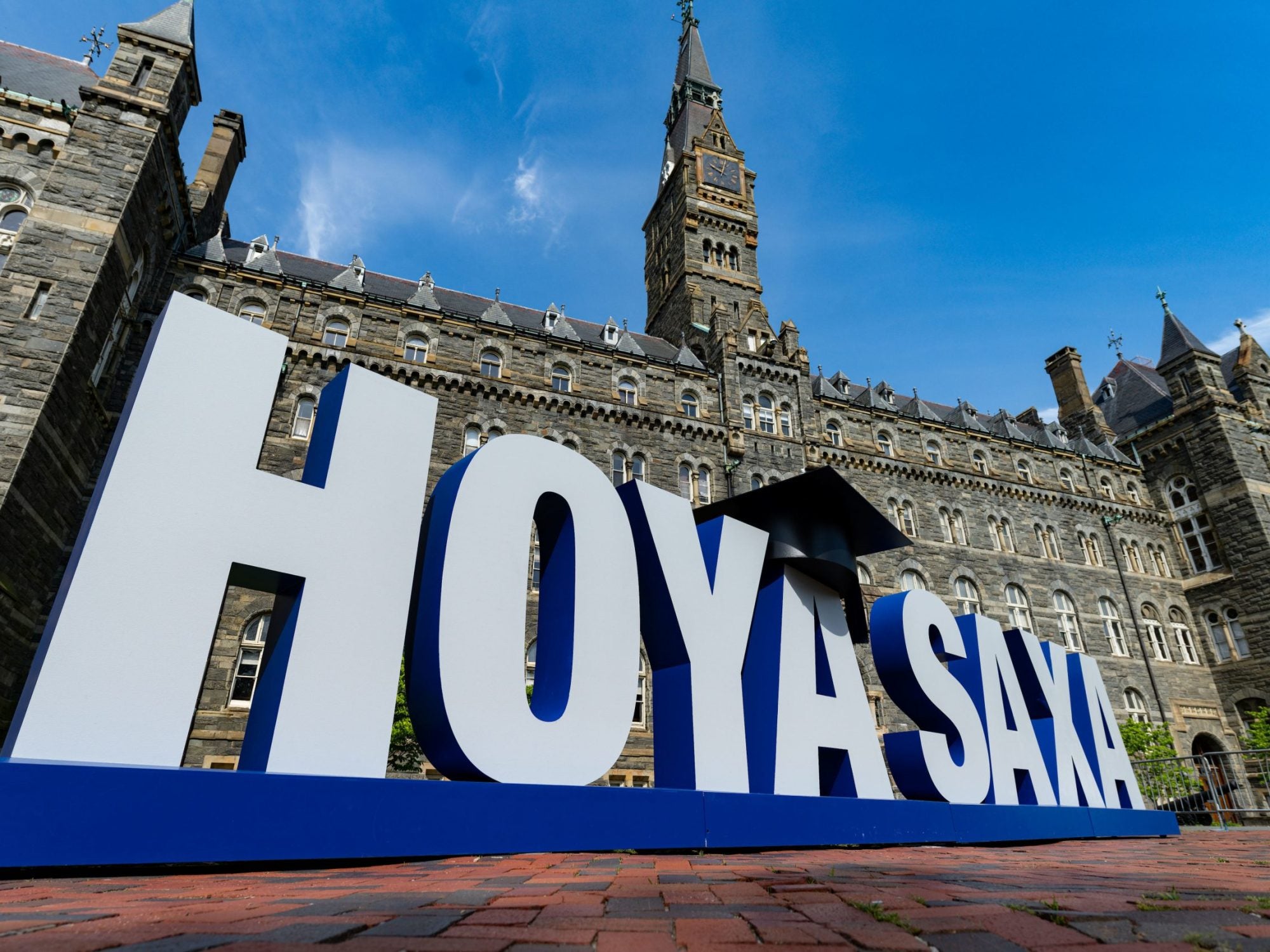 Submit a Message to the Class of 2022
Want to share a public message with someone graduating this year? You can submit a video to tell them how proud you are, or use the hashtag #Hoyas2022 to join the conversation on social media. Send in messages via the form or the hashtag by May 14 for the chance to be featured in a special video congratulating this year's graduating class.