Sports & Fitness
Run, cycle, swim and play. We'll support your mind, body and soul, whether you're striving for personal fitness or glory on the field or court. Access wellness coaching, personal training, and fitness classes. Join teams ranging from intramural to club. Enjoy top fitness facilities, and even Red Cross certifications, on your path to wellness.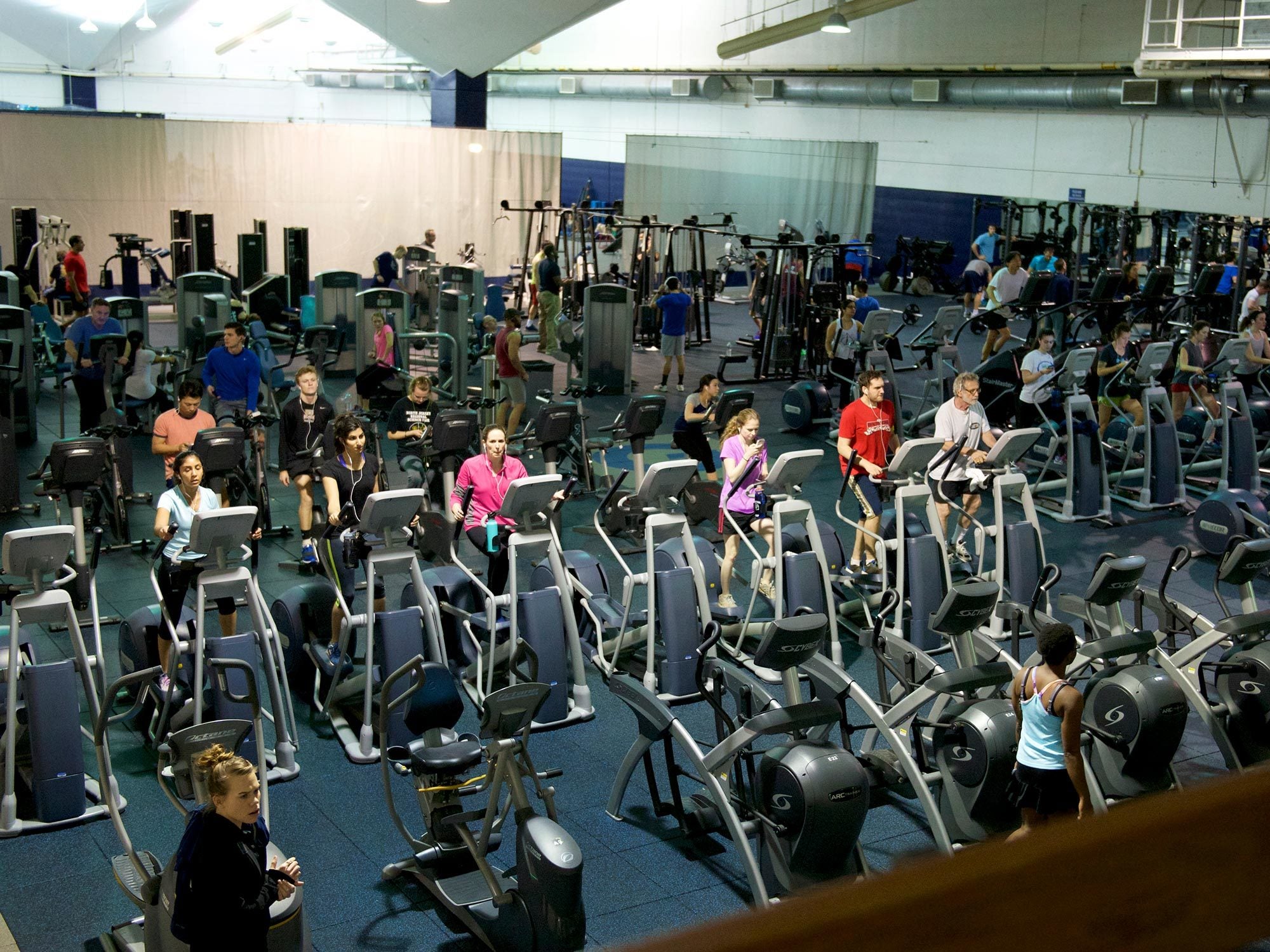 Get Fit
From the traditional gym space to group fitness classes, personal training, racquet sports, aquatics and more, Yates Field House provides extensive fitness and wellness programming for students, faculty, staff, alumni and community members.
20+
Activities
played in intramural leagues or tournaments
2,500
Students
participate in intramural sports
12
Group Fitness
classes offered
Join an Intramural Team
More than 2,500 students participate in more than 20 types of intramural sports each academic year. These intramurals incorporate sportsmanship and friendly competition in recreational sport leagues, tournaments and special events.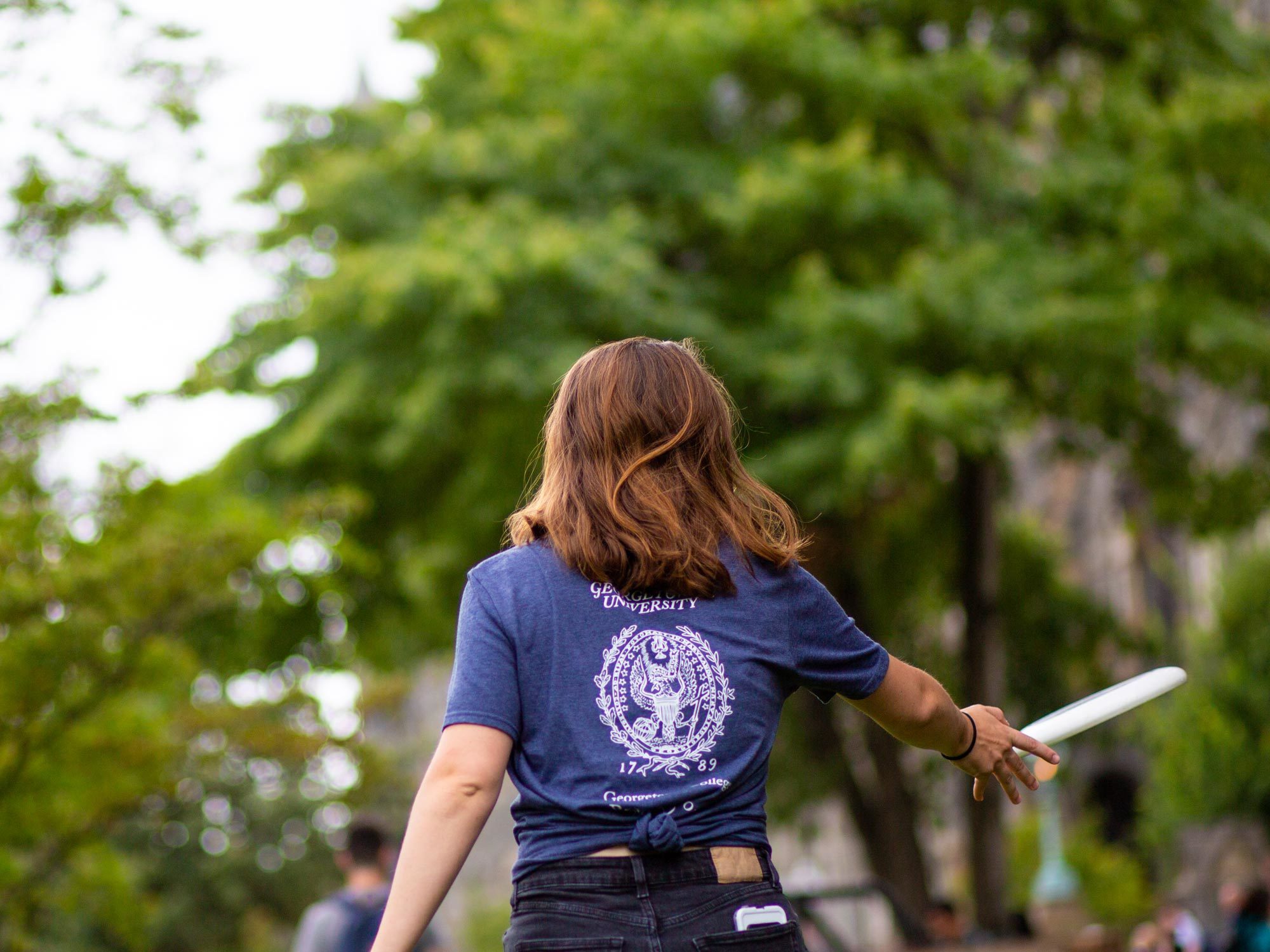 Join a Club Team
Club Sports provide opportunities for students to join organized sports teams. Play non-varsity athletics such as rugby and ice hockey. Teams are student-run, so take advantage of leadership opportunities in addition to competition and community.
DC As Your Playground
Consistently ranked one of the fittest cities in America, DC is a great place to run, bike and hike. Whether exploring the city by foot or cycling, you're guaranteed to see unique historic sites and hidden treasures along the way.
Mount Vernon Loop

From the front gates, this is a mostly flat run that includes a variety of sceneries, from M street to the woods by Teddy Roosevelt Island to the Jefferson and Lincoln Memorials. The whole loop is about 7 miles, but a shorter loop is about 5 miles.
Custis Trail

Want to go for a run outside of DC but not have to drive there? Simply cross over the Key Bridge from Georgetown and turn right. This out-and-back run will take you into Maryland, and it goes on for miles and miles. Undulating hills make this a good workout, but the fellow runners and bike riders on the trail will keep you motivated.
Chesapeake and Ohio Canal

Another out-and-back run, the C&O Canal is a classic for beginning to advanced runners. Right alongside M Street, getting onto the canal is a simple hop, skip and a jump. Its flat, sandy terrain makes for an easy recovery run or an option for a speedier workout. Also, it goes on for over 20 miles, so there is always more to see – from wildlife to boathouses.