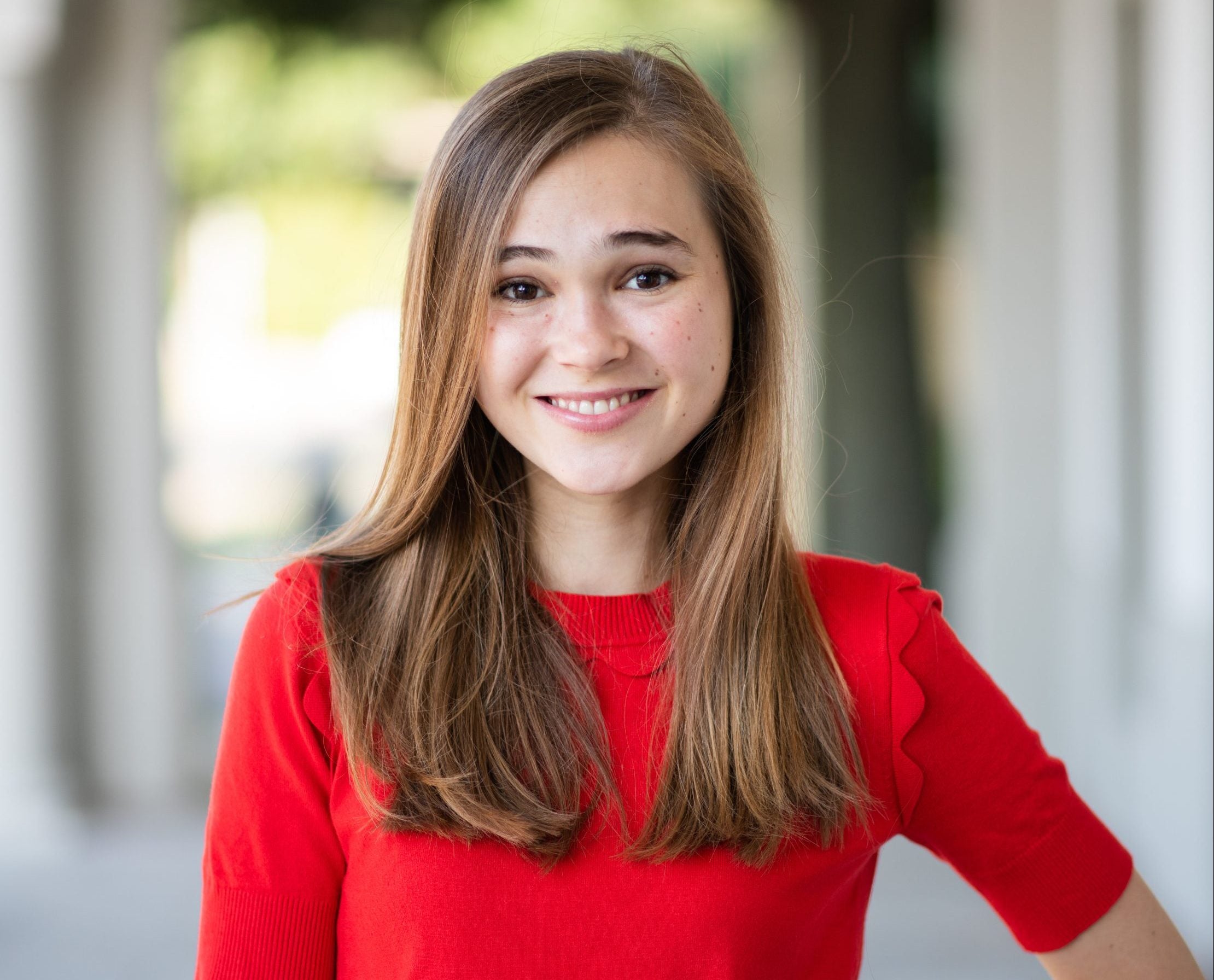 After watching her brother compete in taekwondo, Jordan Kramer (C'22) started competing, too. 
"When I was younger, I was 100% convinced that if my sibling could do it, I could do it, too," says Kramer.
A biology major, cancer researcher and part-time professional baker, Kramer credits her perseverance and indomitable spirit to her taekwondo training, which took her to the U.S. Open and Junior Olympics.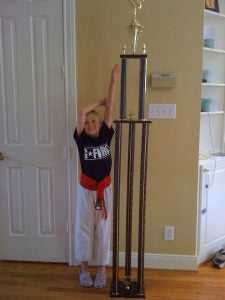 "It's a very brutal sport," says Kramer. "You're not just losing, you're actually physically getting harmed. And so learning how to come back from difficulties and how to sort of grit your teeth and get through it was a huge thing for me.
Kramer's brother was also interested in science. He would send her scientific papers and teach her how to read them. So she became interested in science, too. 
"If he liked it, I liked it," says Kramer. "There's definitely a little bit of mad scientist energy behind it, but I just think it's so much fun to play around with the different chemicals and do research so that you have information that no one else has."
Kramer's brother is currently enrolled in an M.D./Ph.D. program. Next fall, Kramer will pursue a D.Phil. in paediatrics at the University of Oxford with an intended career in medicine, too.
While Kramer has looked up to and learned a lot from her older brother, she has also forged academic and professional paths all her own.
At 16 Kramer began conducting cancer research at a hospital in her hometown of Houston, TX. Her passion to continue this research brought her to Georgetown, where she received a Goldwater Scholarship for her excellence in the natural sciences, joined the Phi Beta Kappa honor society, participated in Georgetown's academically rigorous Carroll Fellows Initiative and became a finalist for the prestigious Rhodes Scholarship.
The support Kramer received on the Hilltop — and from her brother a couple hundred miles away — confirmed her professional path toward research and medicine. 
"Georgetown has amazing facilities and amazing research…and they also do such a good job of mentoring undergraduates," says Kramer. "I can't imagine any other school where professors would've taken the time to mentor me, to help me believe in myself, to help me work through projects and answer my questions."
Fighting Cancer With Science
Heidi Elmendorf, associate professor of biology, taught Kramer in her "Foundations of Biology I" course. During office hours, Elmendorf encouraged Kramer to think beyond memorization of what might appear on a test and to consider what she could do with the material. 
"She really made me feel like I could be good at science," says Kramer.
Elmendorf helped connect Kramer to the lab of Dr. Richard Schlegel — the co-developer of the HPV vaccine and one of the main reasons Kramer came to Georgetown. When Kramer accepted a position in Schlegel's lab — an opportunity normally unheard of for undergraduate students, let alone first-years — she began working on non-invasive treatments for cervical cancer.