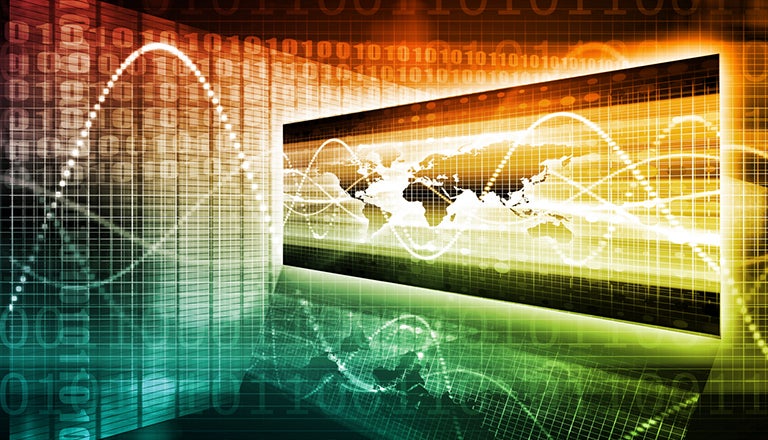 Category:

Discovery & Impact
Title:

Technology for Public Good, Reducing Harm Aim of New University Network
Date Published:
March 11, 2019
Georgetown's leadership in the emerging field of public interest technology and prime location in Washington, DC, has led it to co-found a network that will boost the field through scholarship, new courses, research collaborations and more.
The new field aims to ensure technology serves the public good and reduces harm by educating new generations to combine knowledge in technology, ethics, strategy, policy making and service.
The idea is to bridge the gap between technological developments and people's day-to-day lives.
Announced today by the Ford Foundation, Hewlett Foundation and New America, the Public Interest Technology University Network (PIT-UN) is a group of 21 colleges and universities, including Harvard and MIT, committed to advancing and shaping the emerging field.
Serving the Common Good
"Public interest technology, with its roots in the fundamental concept of common good, reflects our mission and commitment to social justice," says Provost Robert Groves. "The network will help us bring together legal and policy experts, computer scientists, ethicists and others to find shared solutions to specific policy problems and deepen our cross-disciplinary work in this area."
Georgetown is well-positioned as a founding member of the network, as the university is fast becoming a leader at the intersection of technology, ethics, law and public policy.
Among other programs, Georgetown's Institute for Technology Law & Policy trains Congressional staff in the latest developments in technology policy.
More than 70 staffers each year attend an immersion program on Georgetown's campus to learn from technologists, business leaders, academics and other experts about the challenges and opportunities presented by new technology.
Alexandra Givens, who runs the institute, says the program hopes to expand to include federal judges and members of the executive branch in the coming years.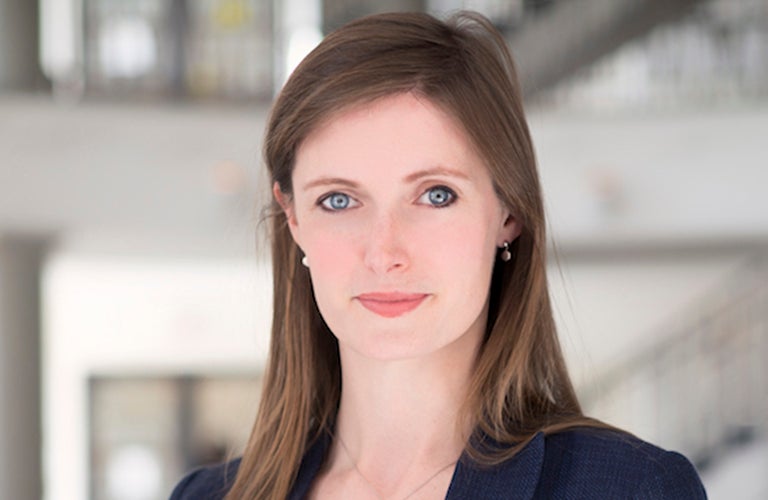 "Georgetown Law is now the leading law school in the country for technology policy in terms of faculty, classes and student enrollment," says Givens. "At a time when technology is transforming every facet of society, we are invested in training both current and future leaders to deeply understand technology, and to be effective advocates navigating technology's impact in the world."
Investing in Leaders
The university's work in public interest technology is strengthened by faculty and institute leaders who have extensive experience working in high-level positions in the federal government and now engage in applied policy research.
Georgetown efforts in this area include:
The Beeck Center for Social Impact & Innovation, which recently launched a multiyear project to help governments more effectively and ethically leverage digital tools for public service.
The Massive Data Institute at the McCourt School of Public Policy is dedicated to leveraging data science to address pressing public policy questions.
The recently launched Center for Security and Emerging Technologies at the Walsh School of Foreign Service will analyze how new technologies are likely to reshape the security landscape of the next century.
The Center on Privacy & Technology at Georgetown Law is a think tank focused on privacy and surveillance law and policy and the communities they affect.
The Policy Innovation Lab at the McCourt School of Public Policy develops and advances equitable, inclusive, and innovative policy solutions that address community-specific challenges in Wards 7 and 8 in Washington, DC.
The Baker Trust for Transformational Learning is developing experiential learning, programs and funding that engages, adapts, and responds to the complex needs of the 21st century, with a focus on opportunities in government, business, and civil society through the Baker Center for Leadership & Governance.
Georgetown's Communications, Culture and Technology program brings together students, industry leaders and area experts to collaborate in the fields of politics, business, art and communications.
The Ethics Lab, which focuses on ethics for the digital age, explores solutions to social problems, and explores bioethics and biotechnology.
Training the Next Generation
Georgetown is also leading the way in creative academic offerings. A seminar at Georgetown Law, for example, pairs law students with MIT computer science students to draft model privacy policies and legislation.
The university also recently launched a Masters in Data Science for Public Policy, and is developing new courses to train technologists in the legal, policy and ethical implications of their work.
The network is a component of the university's new Initiative in Technology and Society, which brings together research and teaching across Georgetown that focus on creating better, more ethical policies and uses for new technologies with an eye to better societal outcomes.
Grant-funding opportunities for network members will be announced later this year, and the network is also planning an annual conference and other events.