A project designed to create a better understanding of the "lived reality of bondage at institutions of higher education" will be created by Georgetown and two other universities with a grant from the Andrew W. Mellon Foundation.
The $550,000, two-and-a-half-year collaborative grant to Georgetown, University of Virginia (UVA) and Michigan State University (MSU), supports the creation of the On These Grounds: Modeling and Sharing Archival Materials about Slavery project.
On These Grounds is a digital initiative designed to describe and provide access to the history of enslavement found in American college and university archival materials. The project team comprises historians and librarians from each university who will produce a prototype-linked open data model to be tested at each institution.
Collaborative Model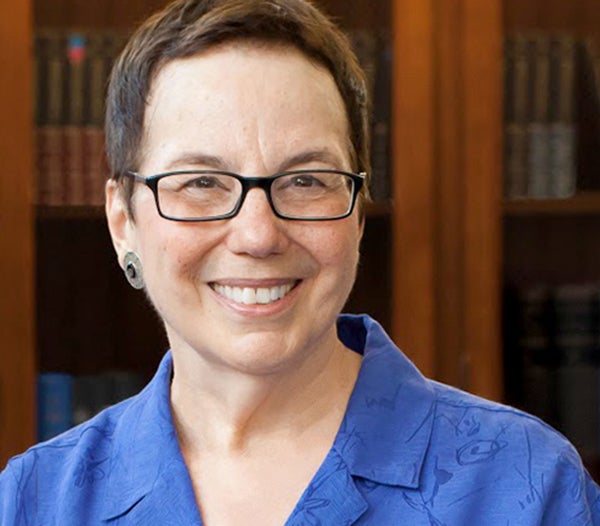 "Extending the capacities of existing archival practices, this project will create a unified framework that enables new pathways in describing, revealing and connecting archives of enslaved people held by American institutions with historical ties to slavery," says Georgetown Library Dean Harriette Hemmasi, who will co-direct the project with Sharon Leon (C'97) of MSU and Brenda Gunn of UVA. "A collaborative model for defining and linking data, On These Grounds will bring coherence to our individual and collective archives and will help fill the gaps in recounting the lives of enslaved people and the histories of institutions that enslaved them."
As a student in the American Studies Program at Georgetown, Leon worked on the pioneering Jesuit Plantation Project, which digitized many of the most important archival materials, and was a precursor to Georgetown's current Slavery, Memory, and Reconciliation initiative.
The project also will establish a set of guidelines to support best practices in description and data formation that will enhance the ability of scholars, students, alumni and descendants to gain new insights. The linked open data model will help illuminate family, social and cultural relationships among enslaved people, even when the documents that illustrate these relationships are housed in separate archives.
"There is not, as yet, a common, shared method for collecting, organizing and describing historical data from these archival holdings," Hemmasi notes. "Despite the similarities of record types, information sources, data elements and other aspects, to date, each university has taken its own, sometimes duplicative approach to its history. It is hoped that this new project will lead to a more collaborative effort."
Volunteer partners from the Universities Studying Slavery consortium, members of the Descendant community, and other institutions will also be invited to test the model with their archival records related to slavery.
Building on Current Archives
Over the past decade, many institutions of higher education, including Georgetown, have begun to publicly examine and engage with their historical roles in the injustices and legacies of slavery.
Georgetown will help develop and test the data model on slavery archival materials held by the university, including the Archives of the Maryland Province of the Society of Jesus.
The project will build on much of the work that is currently being undertaken through the support of the Maryland Province, and will advance research and discovery of the university's and Province's archival records, as well as archives at other institutions.
Important Collaboration
A repository of materials relating to the Maryland Jesuits, Georgetown and historical ties to slavery has been gathered in the university's Georgetown Slavery Archive (GSA), initiated in February 2016 by the Archives Subgroup of the Georgetown University Working Group on Slavery, Memory, and Reconciliation.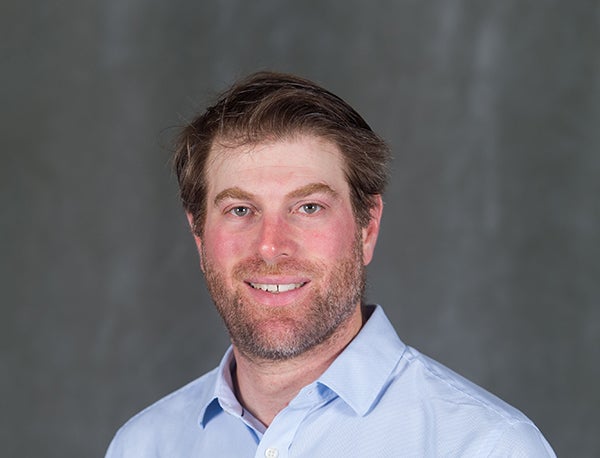 "I'm happy that Georgetown is part of this important collaboration sponsored by the Mellon Foundation," says history professor Adam Rothman, GSA's principal curator. "We are one of many universities with a history rooted in slavery, and we should all be working together to make the information in our archives more accessible, legible and amenable to research."
On These Grounds advances this work and relates to other recent Mellon grants at Georgetown, including funding for the Prison Scholars Program, and expansion of the African American studies department.