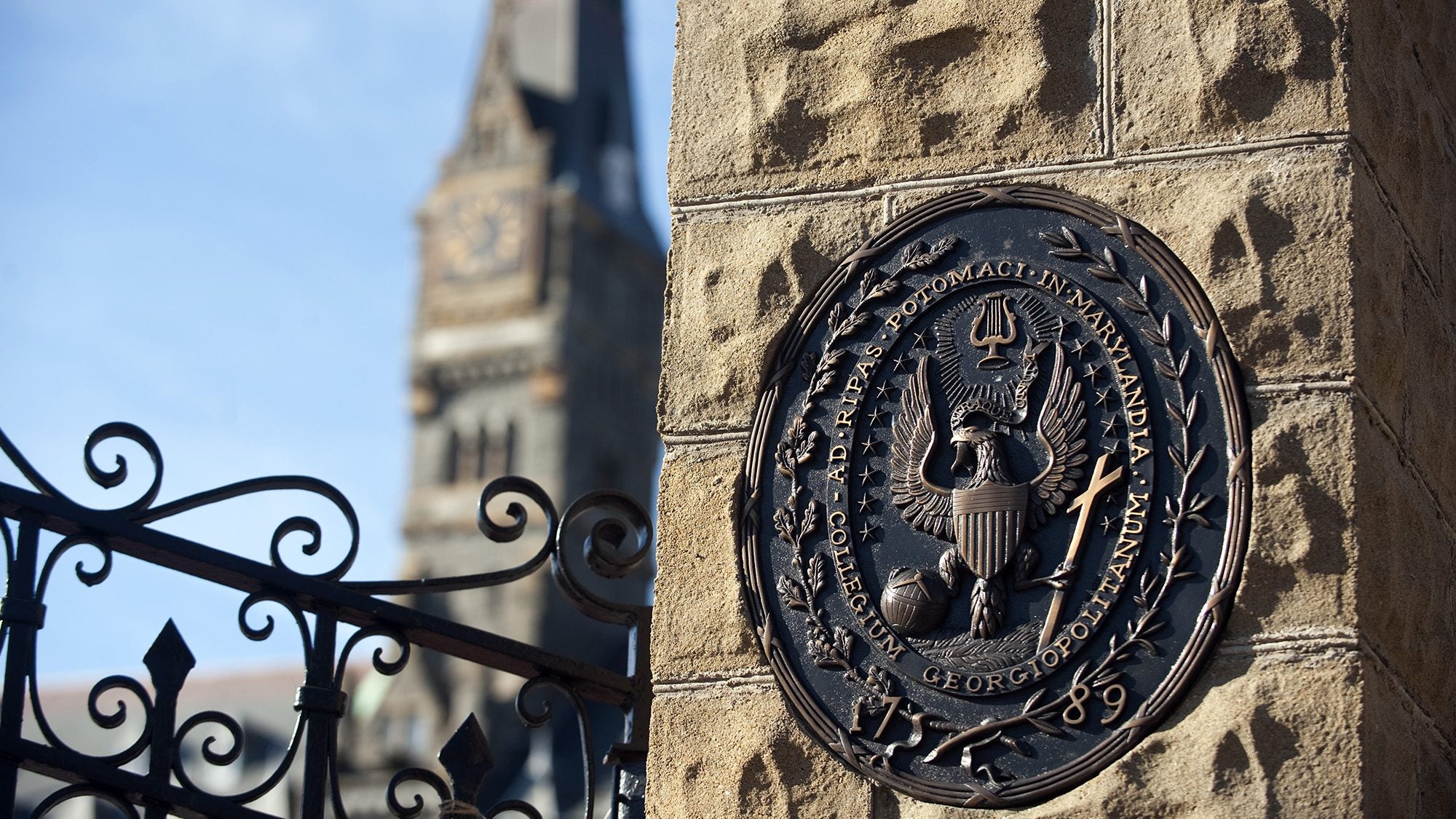 Category:

University News
Title:

Georgetown Lauds End of 'Reckless' ICE Directive on International Students
Date Published:
July 14, 2020
The university praised the end of a new U.S. Immigration and Customs Enforcement (ICE) directive that would have negatively affected its international students.
The July 6 ICE directive would have required that students studying in the United States on F-1 visas who are taking a fully online course load in the fall to leave the country.
One of the amicus or "friend of the court" briefs that Georgetown and 58 other colleges and universities signed on to lent support to a lawsuit filed in the state's U.S. District Court by Harvard University and the Massachusetts Institute of Technology.
Today the Boston court heard the case, resulting in an agreement by the U.S. government to rescind the directive.
"We are thankful for the news that the directive issued last week by the U.S. Department of Homeland Security's Student and Exchange Visitor Program (SEVP) – which would have imposed unnecessary barriers for our international students on F-1 educational visas – has been rescinded," President John J. DeGioia said. "Our international students are integral members of our university community and we will continue to advocate on their behalf whenever necessary.
"I wish to express my deepest appreciation to my colleagues for their important work in support of our international students," he added.
The university also had signed on to a similar lawsuit filed July 10 by Johns Hopkins University and joined by 60 universities in the U.S. District Court in Washington, DC.
Georgetown recently announced that, due to the pandemic, it will reduce density this fall on its Main Campus to approximately 2,000 students, most of whom are first-year students, and implement a hybrid in-person and online structure.
"Our university strongly opposes this reckless action," DeGioia said before the directive was rescinded. "It creates new and unnecessary barriers for international students and puts their health, stability and academic progress at risk if they are unable to participate in classes in person."
"The international student visa program enables [the universities] to enroll collectively more than 213,000 international students every year," the brief to the lawsuit heard today stated. "These students are core members of our institutions. They make valuable contributions to our classrooms, campuses, and communities – contributions that have helped make American higher education the envy of the world."
DeGioia said earlier that the ICE directive had failed to "recognize the invaluable contributions of our international students within our community and the impacts of this abrupt change during an ongoing pandemic."
The ICE directive rule also shifted away from earlier guidance this spring and summer that gave universities and international students the flexibility to ensure continuity of their educational programs during a global pandemic.
Georgetown has a long history of participating in legal challenges to immigration policies that negatively affect its community, including cases challenging the 2017 'travel ban' executive order on predominantly Muslim countries, the 2019 challenge to the Department of Homeland Security's immigration policy on 'unlawful presence,' and the administration's revocation of the Deferred Action for Childhood Arrivals program (DACA).
"For more than two centuries, our identity as a Catholic and Jesuit institution has called us to engage the world, to build bridges and to contribute to the work of the common good," DeGioia said. "It has never been more urgent or more important for us to sustain and advance the global character of our university, and we will work to uphold and honor that responsibility today."