At the February meeting, the board greenlighted the university's first undergraduate degree in public policy. The joint degree between the College of Arts & Sciences and the McCourt School of Public Policy will be offered starting fall 2023.
In the program, students will take classes on the Hilltop for the first two years and spend the last two years downtown in Georgetown classrooms, including at 125 E St. NW, the future home of the McCourt School. The new building, located a few blocks from the U.S. Capitol, will open to students in 2024.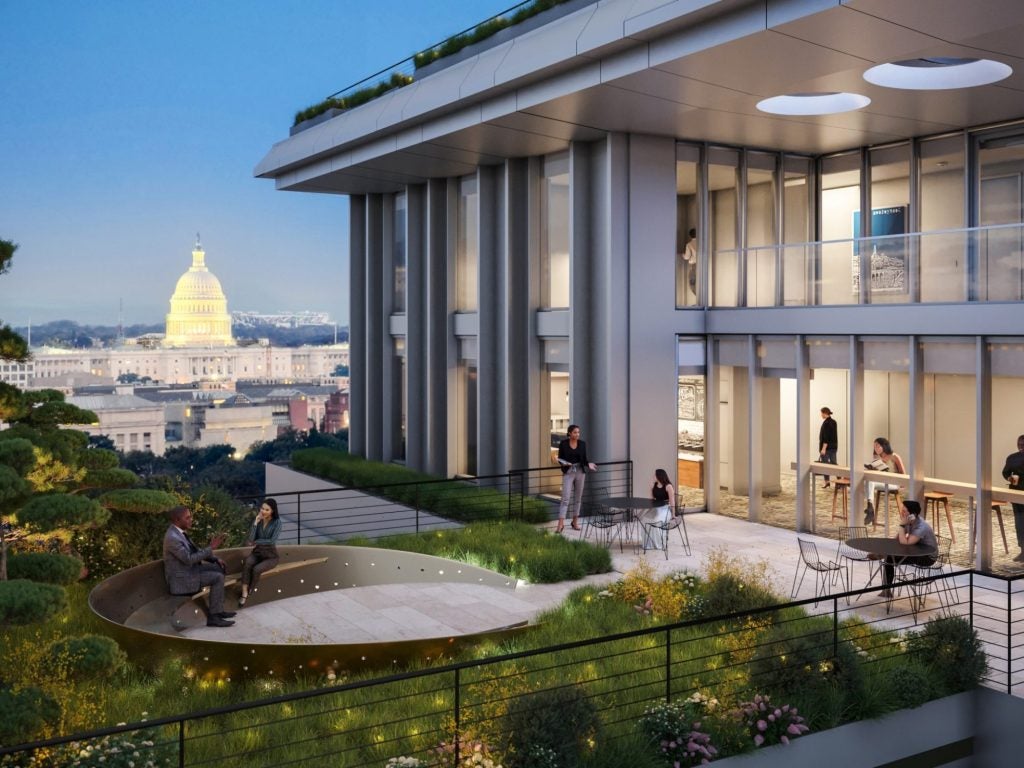 Hoyas earning their degree will have access to a hands-on policy education in Washington, DC, and experiential learning opportunities, including a required internship or a similar professional experience for one semester. Program leads will help students secure positions at organizations ranging from the federal and city government to international policy work at an NGO. 
"This program will attract students who are interested in solving big, complex issues related to public policy and want the opportunity to test it out while they are still in school," said James Habyarimana, professor in the McCourt School and faculty director for the undergraduate program. "This will give our students a rich set of policy tools that will serve them well in the labor market."
Students can focus broadly on public policy or concentrate on one of four areas: climate change and the environment; international development; domestic and social policy and political institutions; and energy. 
Georgetown's Energy Footprint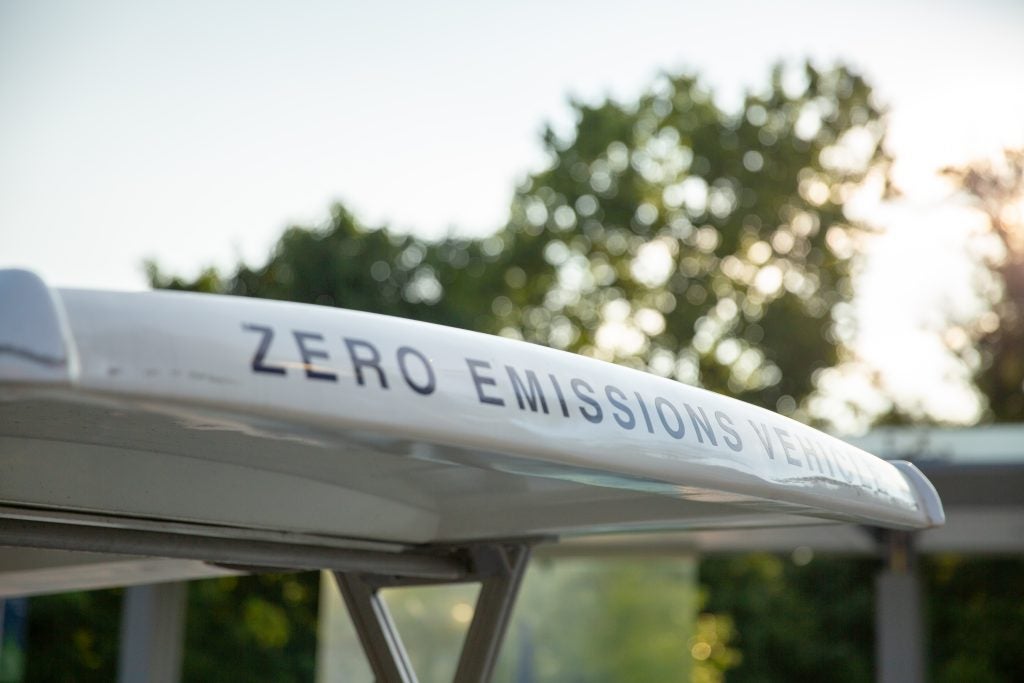 The board reviewed and approved resources for projects that optimize Georgetown's energy efficiency, modernize its utility infrastructure and move toward achieving its sustainability goals. Through the university's partnership with ENGIE, Georgetown plans to reduce campus energy use by 35% or more by 2031.
"Georgetown is taking significant steps to advance sustainable energy within our campus operations," said Lori Baldwin, vice president of planning, facilities management and corporate partnerships. "As part of our commitment to caring for our common home, we are laying the groundwork for a more energy-efficient future for all Hoyas." 
The projects include upgrading all utility systems, including water, steam, electricity and chilled water; replacing 14,000 campus light fixtures in residence halls and academic buildings with LED lighting; and optimizing energy systems. The energy conservation projects are expected to save $4 million per year in energy costs over the project's lifespan of 20 years.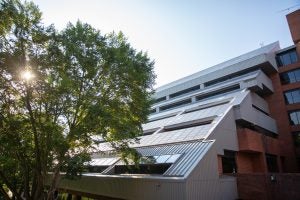 The board also reviewed and approved projects that modernize and expand the university's energy infrastructure. By the end of 2023, Georgetown will finish installing smart meters on campus that measure and display the university's consumption of electricity, chilled water and steam in real-time. Georgetown will also begin assessing design options for a new roof and solar panels on the Intercultural Center. 
"These projects enable us to enhance our energy efficiency on campus and are important foundational steps to further reduce our carbon footprint," said Meghan Chapple, vice president of sustainability. "We celebrate these milestones that accelerate our progress and help us achieve our sustainability goals."
In addition to energy efficiency projects, the board reviewed Georgetown's downtown facilities and the opportunities its DC footprint can create for students, faculty and staff and its Washington, DC, neighborhood at large.
Student and Faculty Presentations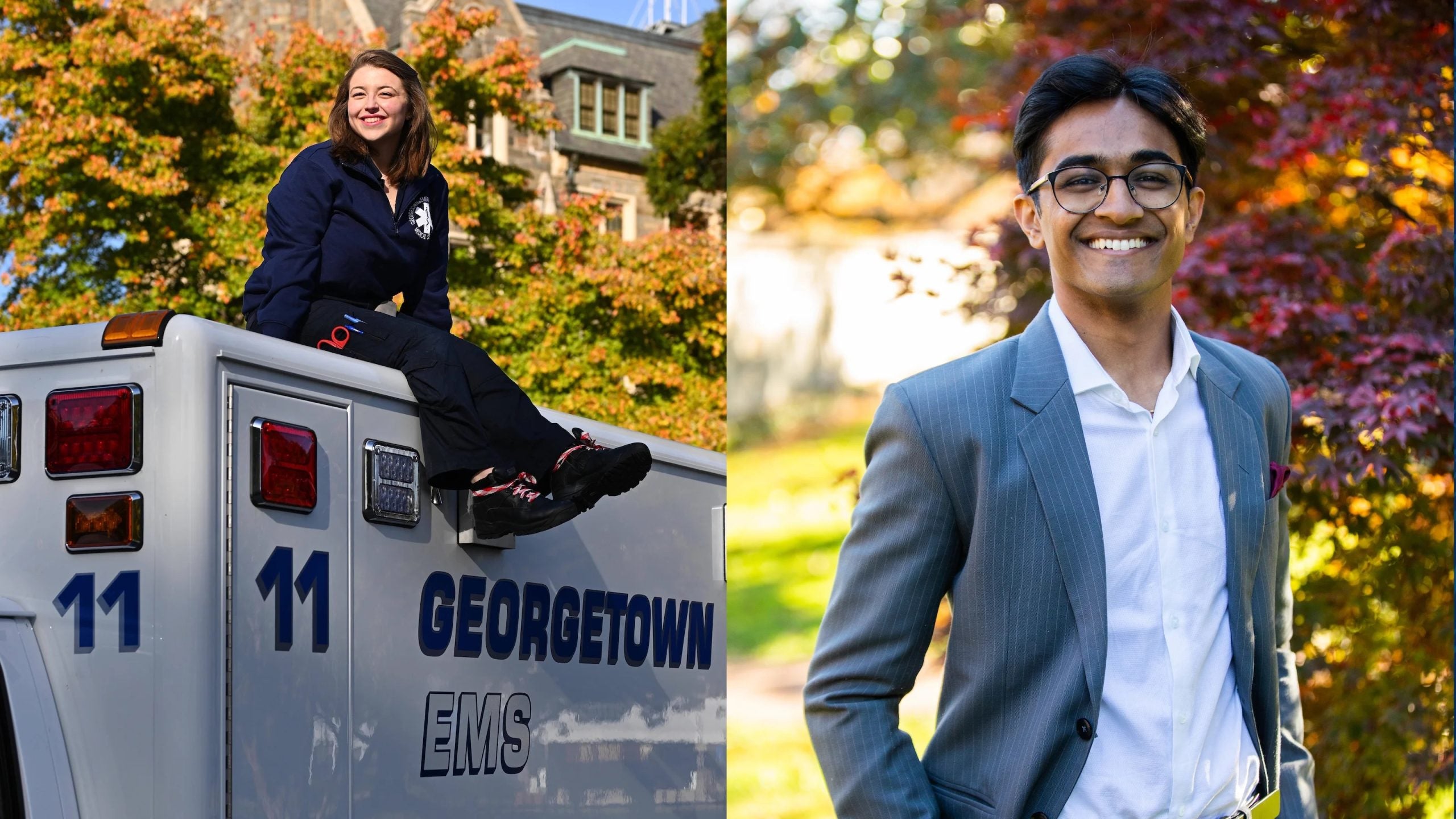 During the winter meeting, Georgetown's two new Rhodes Scholars, Isabella Turilli (SFS'22) and Atharv Gupta (SFS'23), presented to the board with Lauren Tuckley, director of the Center for Research and Fellowships. 
The Hoyas are among only 32 recipients selected for the Rhodes nationwide, the oldest and most competitive scholarship. This is the first time in over 20 years that two scholars have been selected from Georgetown in the same year. Gupta and Turilli join the ranks of nearly 30 other Georgetown students and alumni who have received the scholarship, including the most recent recipient, Khansa Maria (SFS'21) and former President Bill Clinton (SFS'68).
Gupta, a senior, Pelosi Scholar and international development researcher, is working to drive change in emerging markets through technology. Turilli, a researcher at the Council on Foreign Relations, is working to transform global health diplomacy, a goal informed by her experiences on the Hilltop.
"We are incredibly proud of Atharv and Isabella's Rhodes Scholar accomplishment," says Tuckley, who worked with both students closely in preparing for the Rhodes. "We are lucky to have talented students who not only enrich their academic and professional careers at Georgetown but also work toward making a difference in the world."
Science of Heroism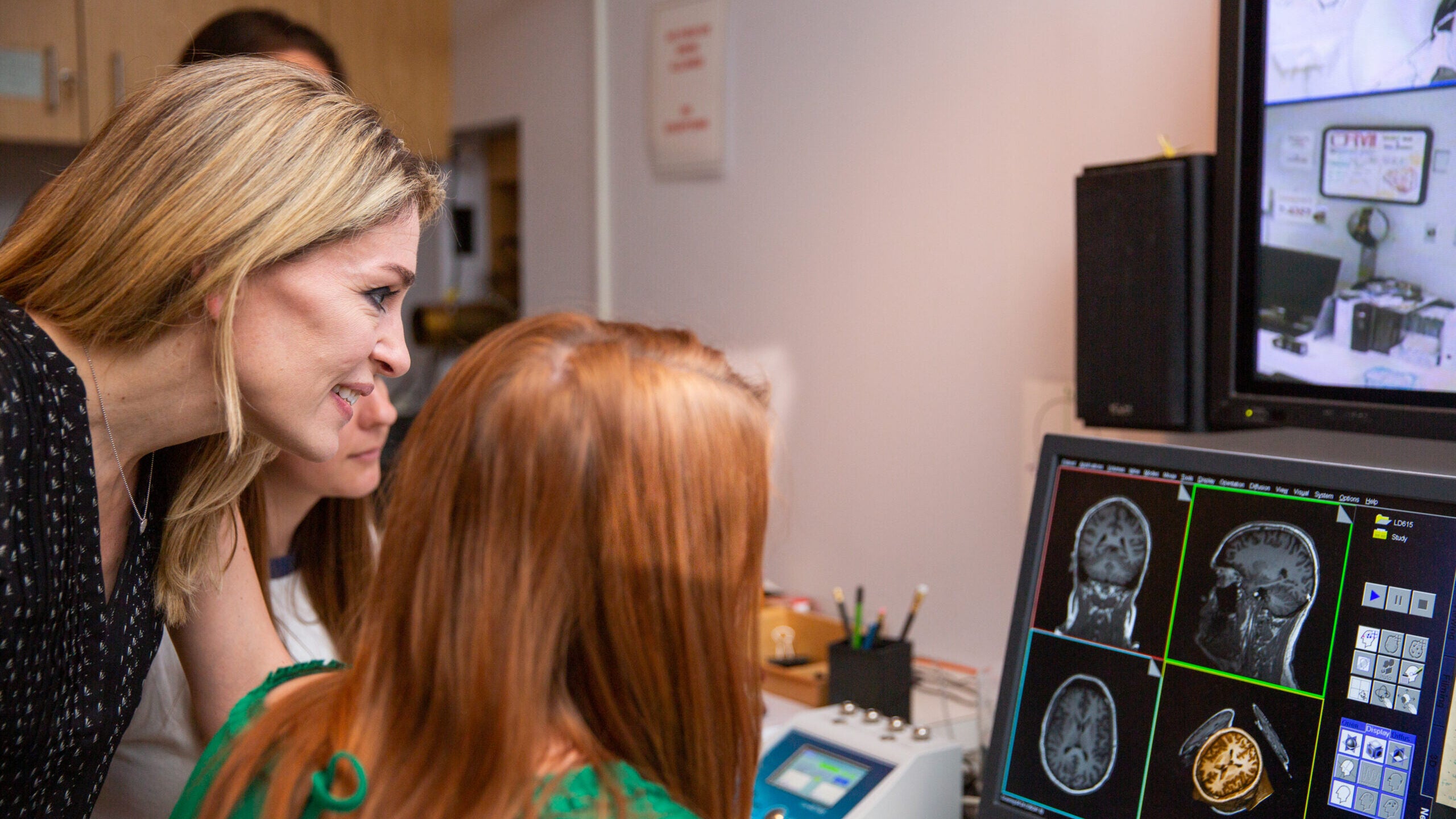 Abigail Marsh, a neuroscientist and professor in the College of Arts & Sciences, studies the intersection of neuroscience and empathy. 
During the board meeting, she presented her findings on what drives certain people to be heroes — demonstrating extraordinary levels of empathy, such as donating a kidney to a stranger — and those with deficits in compassion, such as people with psychopathy. 
"I'm interested in the origins of empathy, compassion and care in humans," Marsh says. "Psychopathy is a constellation of personality traits — at the core of which is a lack of care and compassion for other people."
In July 2022, Marsh appeared on 60 Minutes to share her insights on why certain people are more likely to step up as heroes. In September of that year, her Laboratory on Social & Affective Neuroscience received a $500,000 donation to further its research into the root neurological and psychological causes of psychopathy and expand its outreach for people who want to address their symptoms.