Class of 2021 Pursues Common Good Through Academic Excellence
Georgetown students in the Class of 2021 have earned prestigious scholarships and fellowships to advance social justice around the world, published books and original research that advocate for social change and served their Georgetown, local and global communities through internships, jobs and volunteer work.
Goldwater Recipient Focuses on Protein Research to Improve Disease Treatment

Lydia Good (C'21), a biochemistry major and mathematics minor, receives the prestigious Goldwater Scholarship, which she will use to continue her research in protein structure and function.
Ph.D. Candidate Examines the Presence of Enslaved People on Georgetown's Campus

Elsa Barraza Mendoza (G'21) works with the Georgetown Slavery Archive to create public history initiatives, such as posters, installations, and transcription events that memorialize the people enslaved at the college.
Global Health Senior Receives Fulbright Award to Teach English in Cambodia

After graduation, Alyssa Erin Kardos Loera (NHS'21) will be teaching English in Phnom Penh, Cambodia.
Georgetown Neuroscience Student Networks with Nobel Laureates at Annual Meeting

Patrick Malone (G'19, M'21), who is pursuing both a medical degree and a Ph.D. in neuroscience at Georgetown, conducts research that gains him access to renowned Nobel laureates at a conference in Lindau, Germany.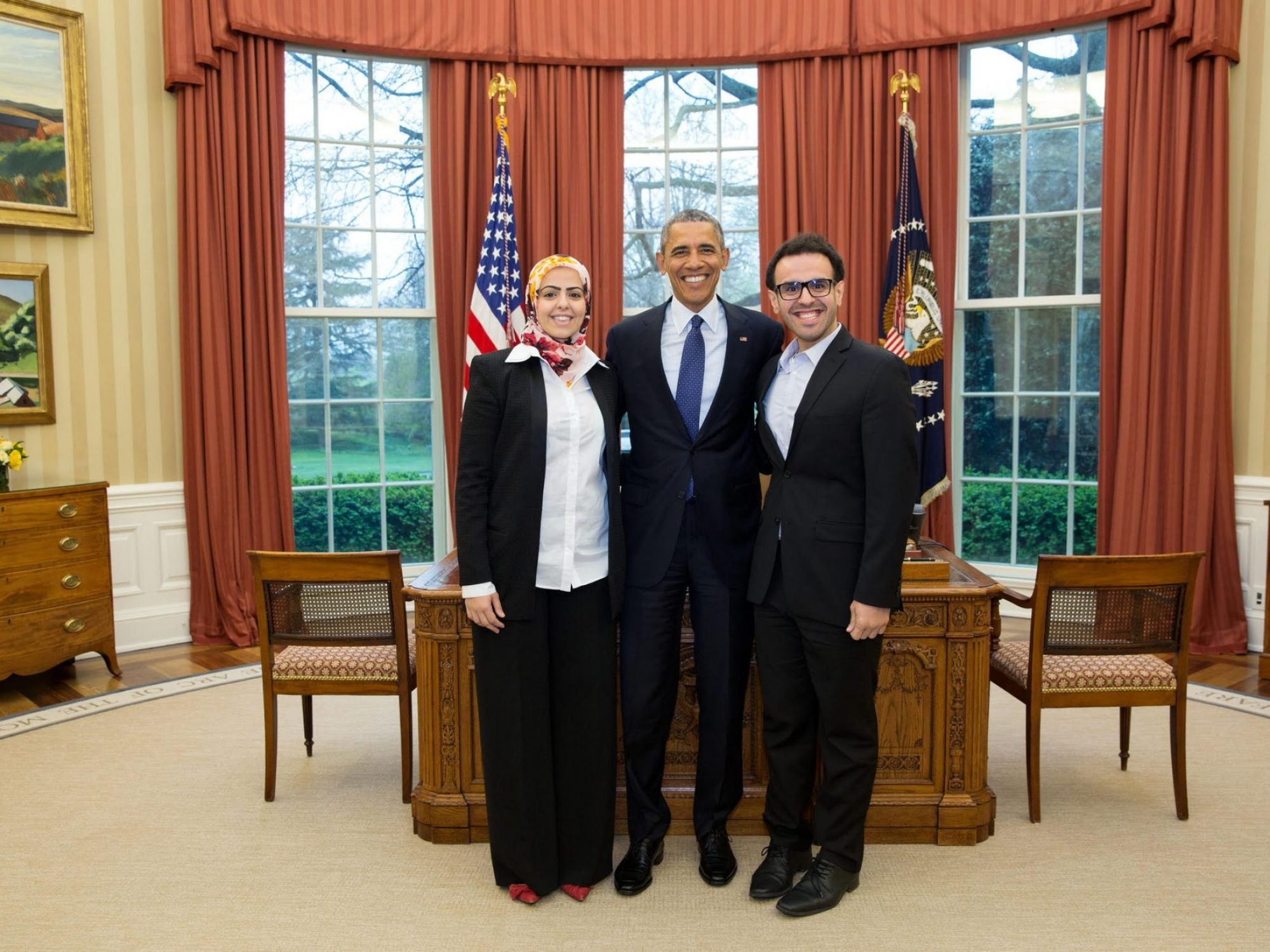 Former Political Prisoner To Continue Advancing Democracy and Human Rights After Graduation
Mohamed Soltan (G'21) will scale up his work with The Freedom Initiative, an advocacy nonprofit that supports political prisoners in the Arab world, which he founded after his own 633-day detention in Egypt.
Writing Innovation and Inclusion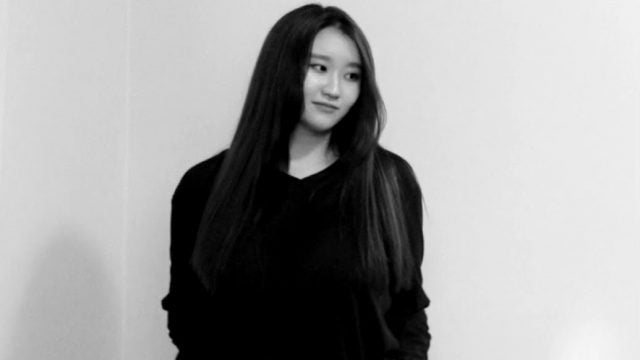 Irene Chun (C'21) will publish her first book, Coloring Ivory, a collection of personal essays and case studies from her time at Georgetown and growing up as a "multi-minority."…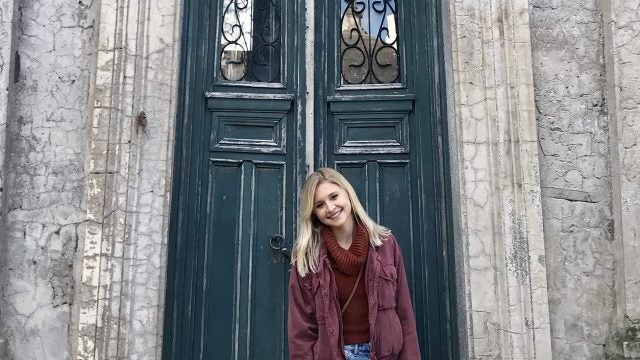 Biology of Global Health and Spanish double major Grace Keegan (C'21), an advocate for health equity on and off Georgetown's campus, completed two theses that focus on women's health.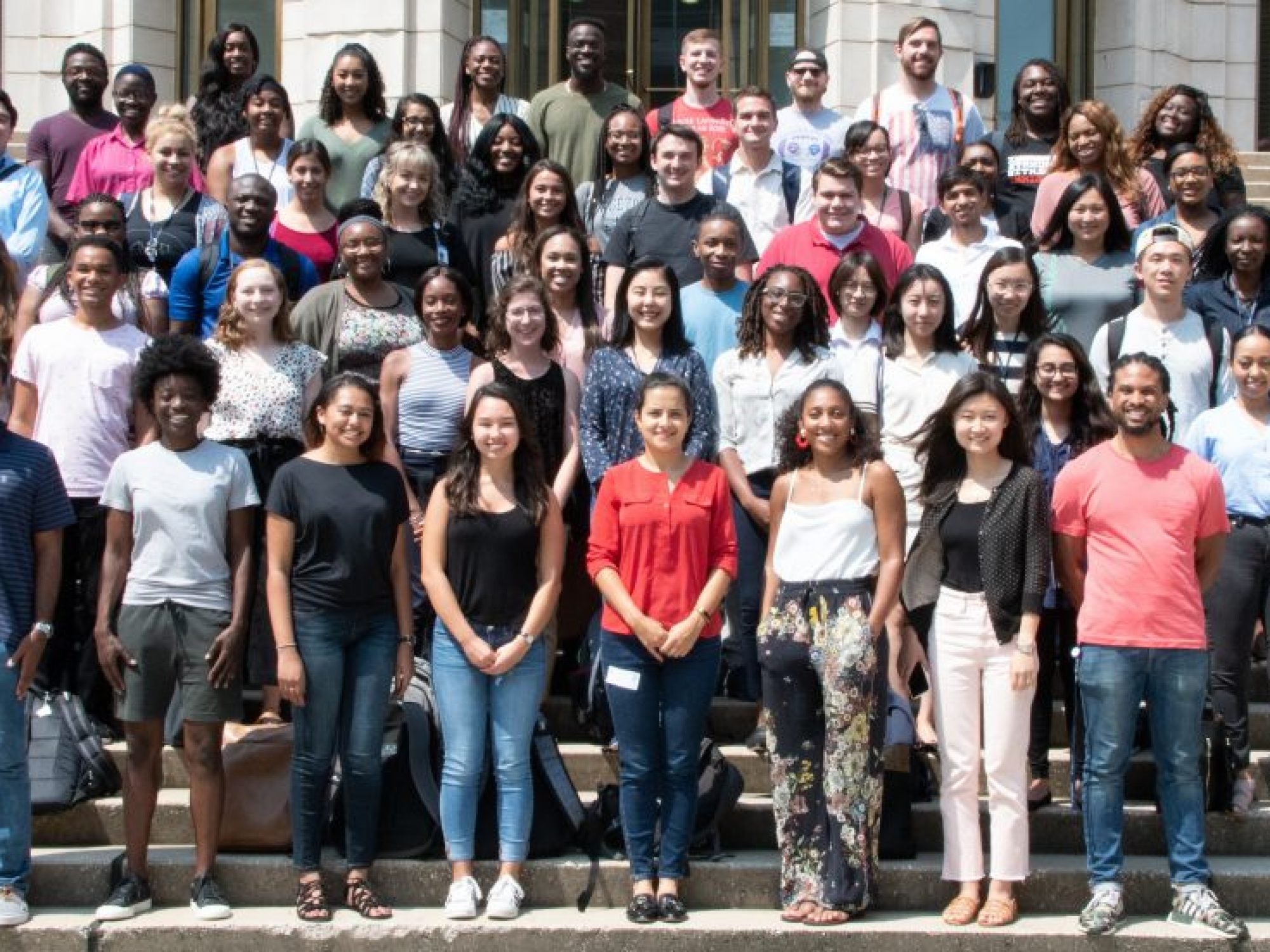 Law Students From Historically Underrepresented Backgrounds Rise to Top Posts and Prospects
With students from underrepresented racial, ethnic and socioeconomic groups in the inaugural RISE program graduating this month, many have "risen" to leadership positions, distinguished law school careers and promising career prospects.
Rhodes and Marshall Scholars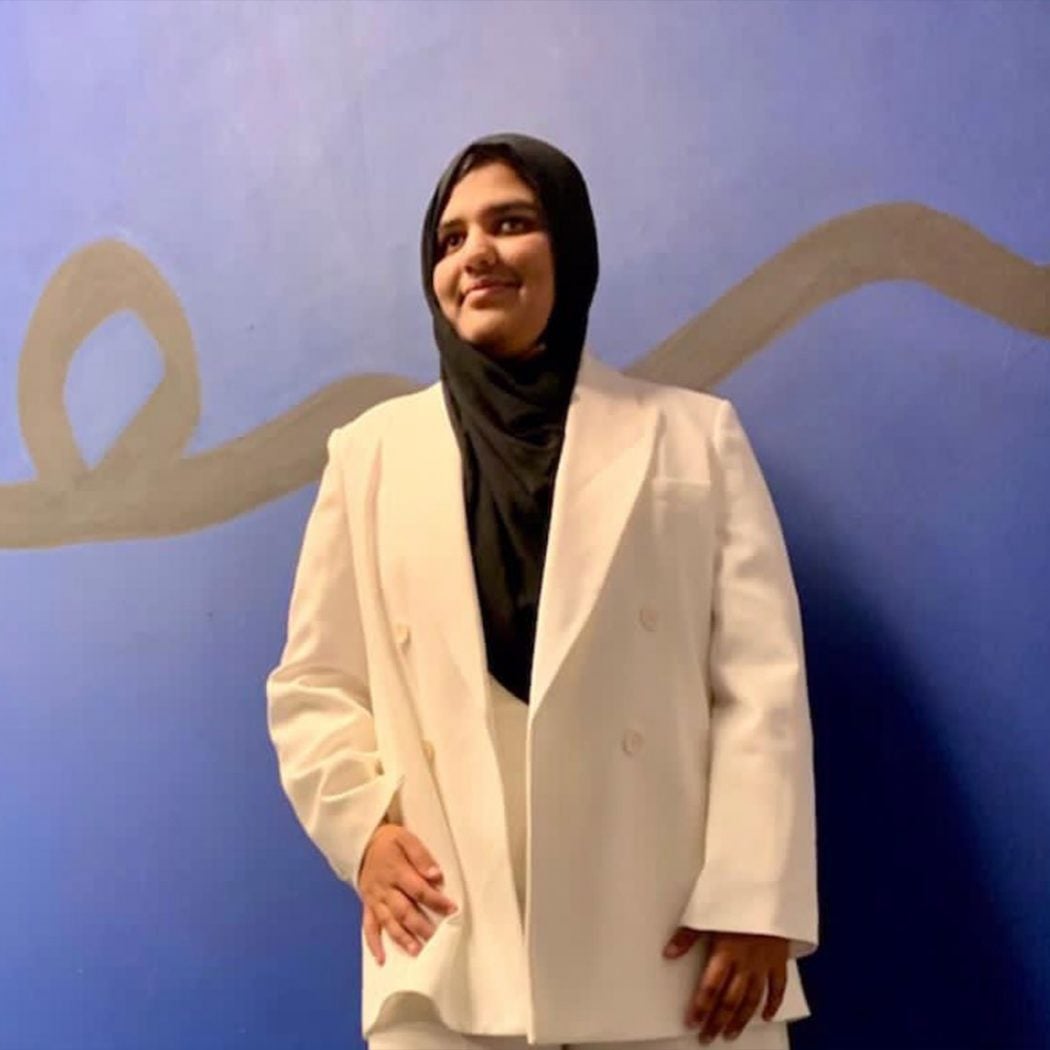 "The cultural perception of disabled individuals is integral to shaping the mindsets of policymakers, implementers and enforcers. I began to recognize from my classes the inextricable link between the culture that shapes us, and the policies that we hope will shape our future."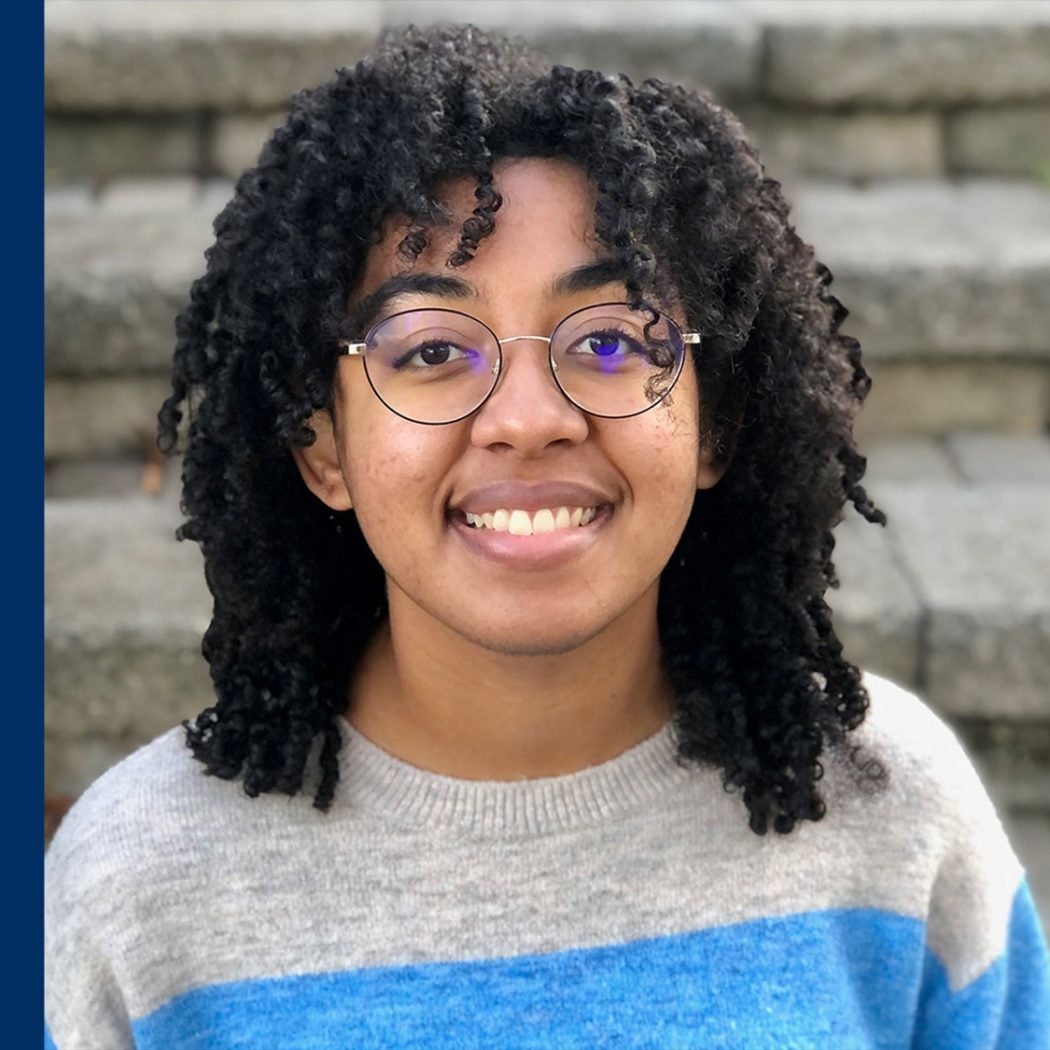 "I seek to emulate activist-scholars Saidiya Hartman and Kelly Brown Douglas by working to elevate not only the voices of Black women who have been excluded from these religious and historical narratives, but also public discourses that seek justice for marginalized communities."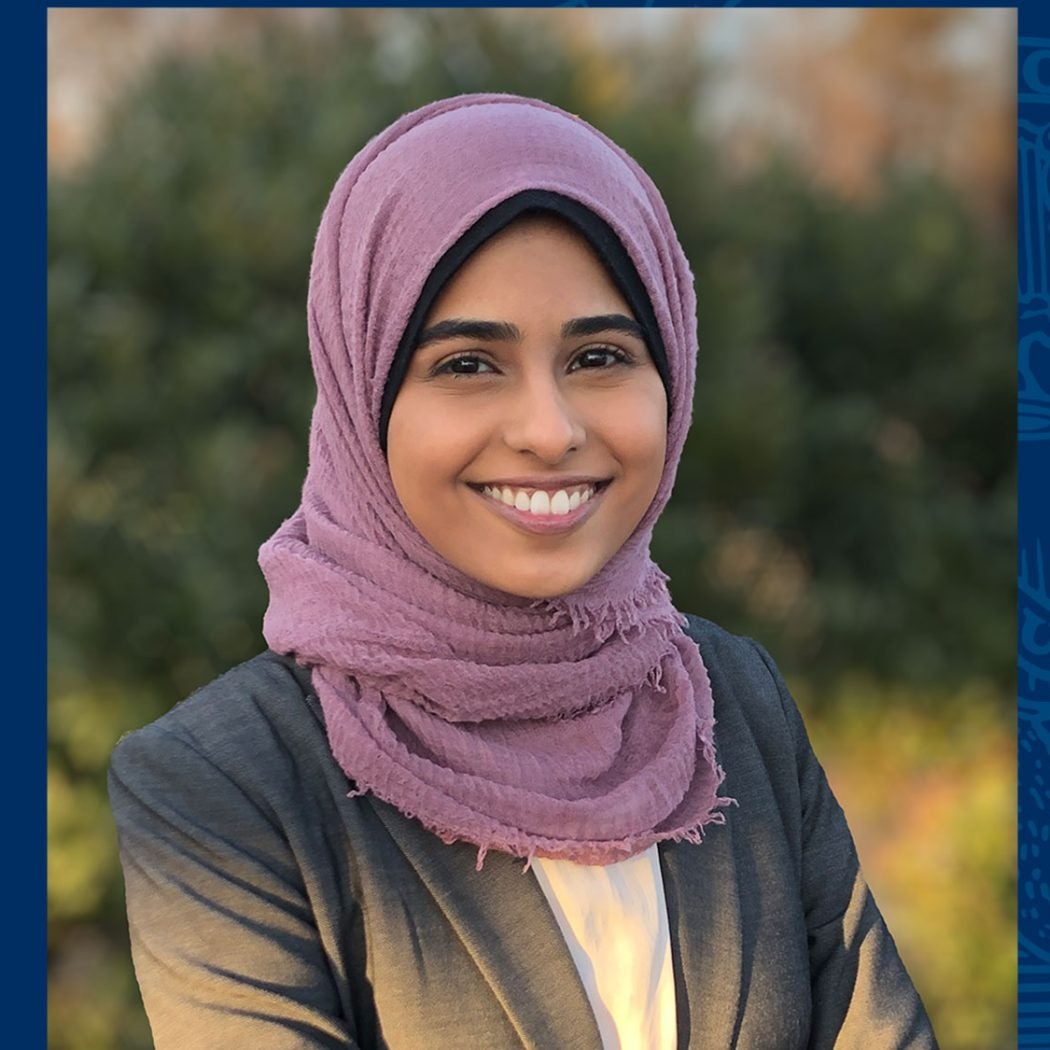 "COVID-19-related income losses reduce purchasing ability for food, particularly for those below the poverty line, who spend proportionally more on food than other segments. Income losses for women further increase instances of sexual exploitation, while refugees face exclusion from governments' pandemic relief."
After the School of Foreign Service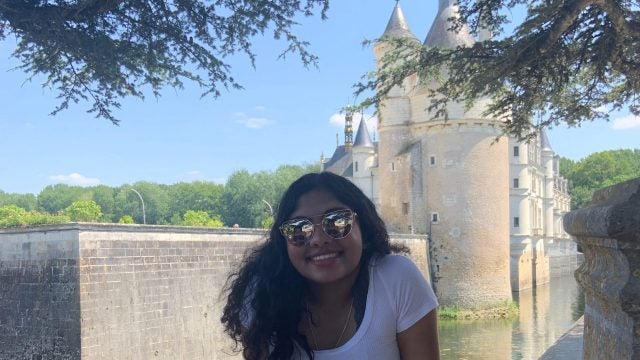 As the ongoing COVID-19 pandemic highlights international disparities in political participation, economic security and health outcomes, Menon is eager to advance equity on the world stage.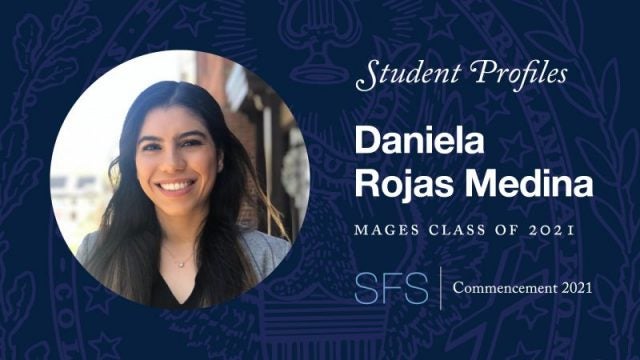 Daniela Rojas Medina (G'21) will further her work as co-president of Georgetown Women in International Affair, highlighting the leadership of women – especially women of color – in male-dominated fields.
McCourt Faculty and Staff Congratulate the Class of 2021
This academic year, while different than originally envisioned, reflected the strength and resilience of the McCourt community. In celebration of the Class of 2021, McCourt highlights their end-of-year virtual celebrations.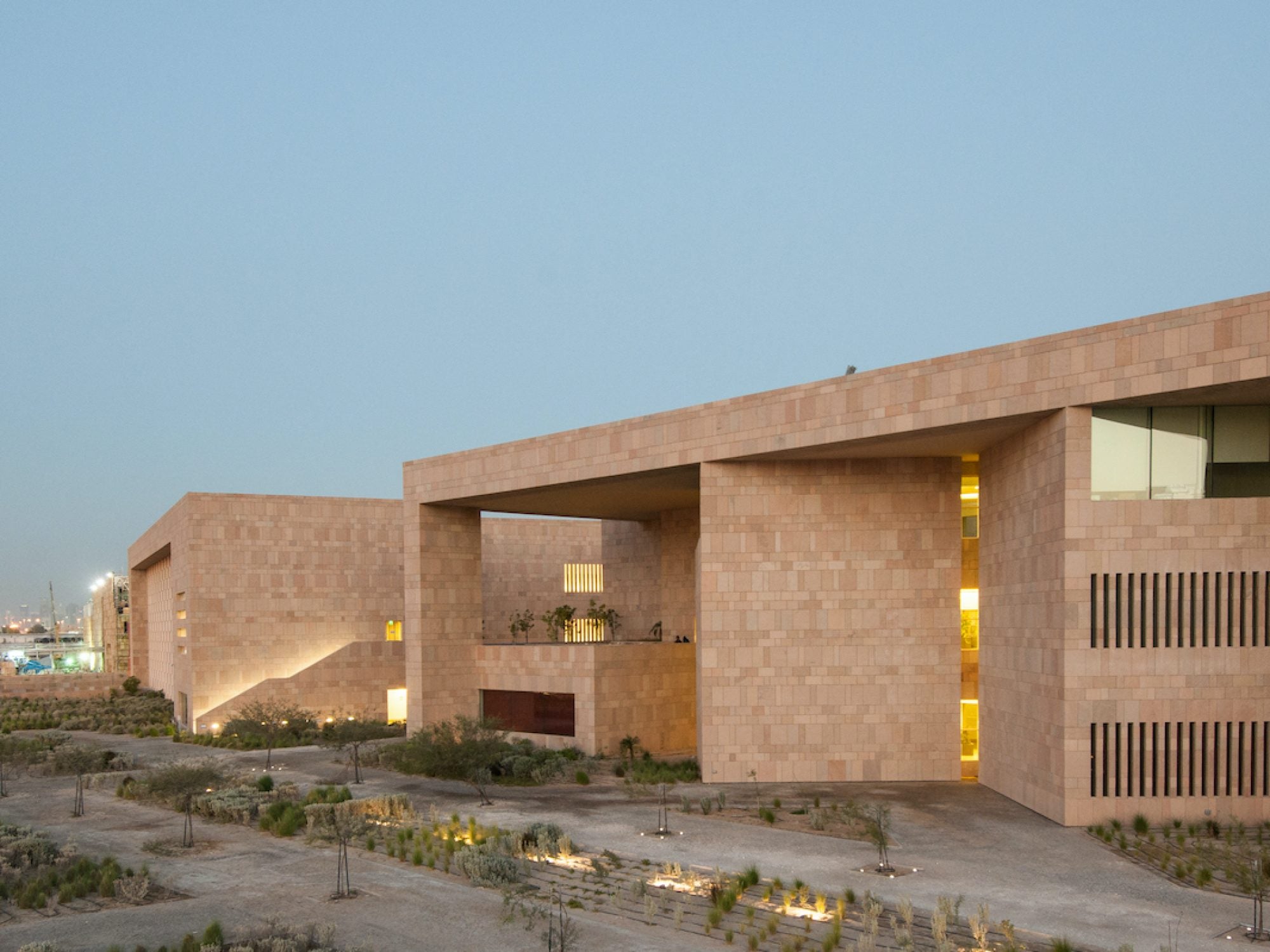 GU-Q Graduates Plan for an Impactful Future in International Affairs
Making a lasting impact in the classroom and beyond, these graduating seniors successfully faced the challenge to achieve academic excellence while engaging with their communities, and garnered recognition for their accomplishments along the way.
Tackling Global Challenges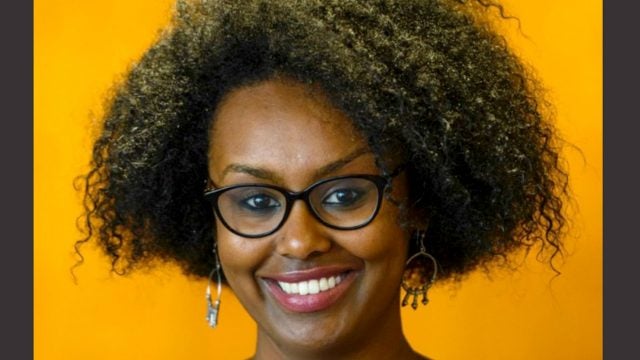 Menty Kebede (G'21), a graduate student in the Master of Science in Foreign Service Program, delves into human rights and humanitarian work during the summer as she interns with the…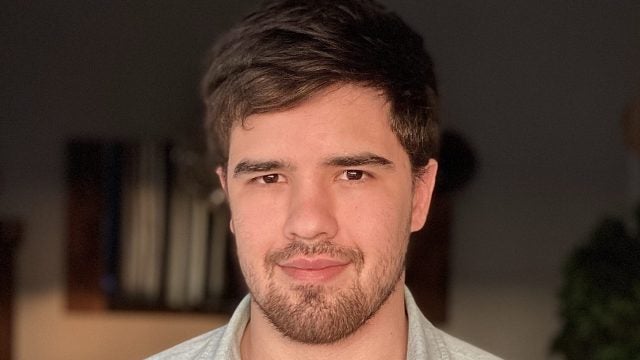 Lucas Verardi Dal Corso Roos (C'21) from Guaporé, Brazil, founded the NGO Conte Comigo after returning home due to the COVID-19 pandemic. The senior is working with a team of…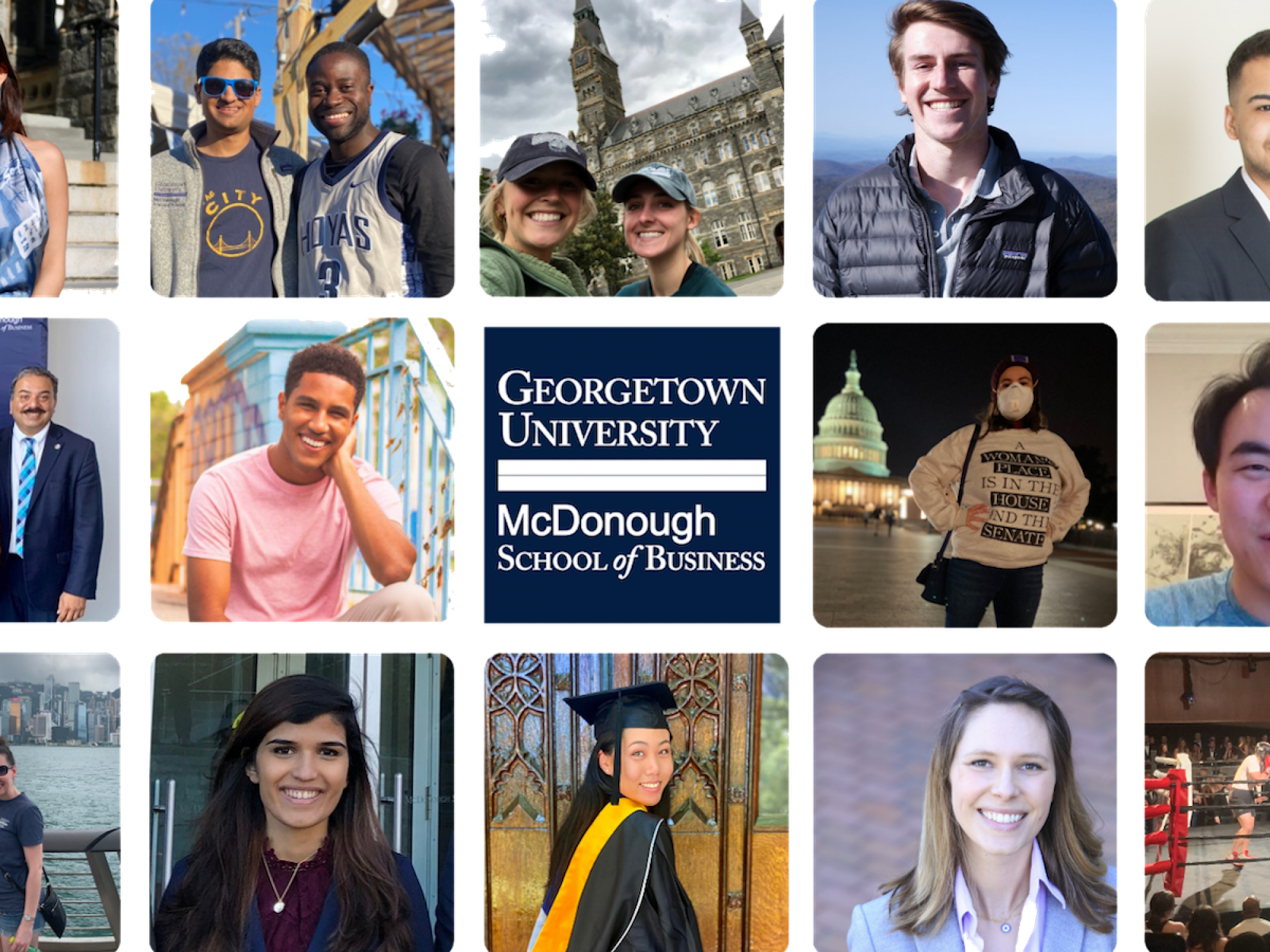 Meet the McDonough School of Business Class of 2021
The MSB Meet the Class of 2021 series spotlights students from across the business school, the country and the world who graduate this month to celebrate their accomplishments and the promise their futures hold.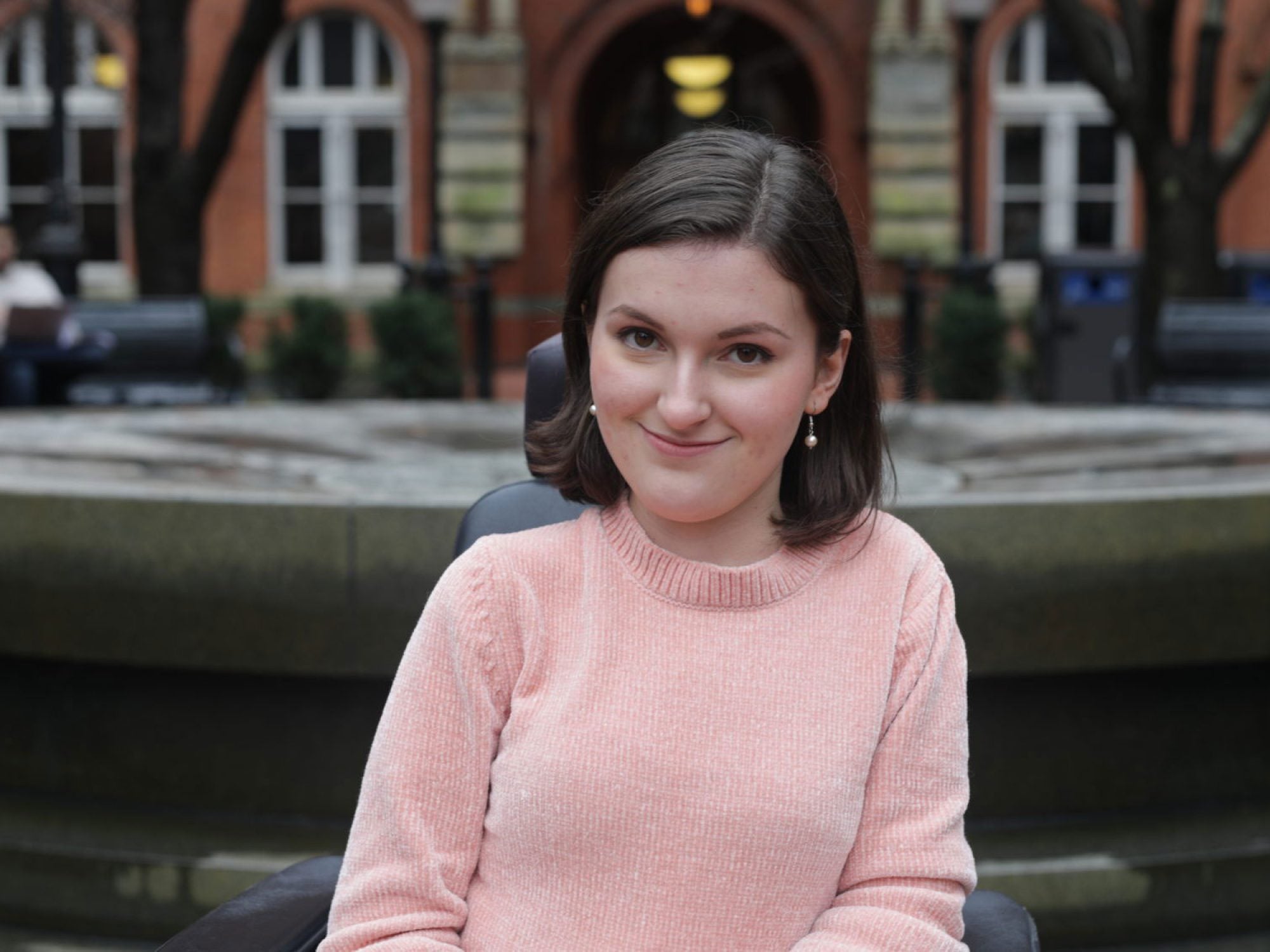 Truman Scholar Looks to Champion Disability Rights All Over the World
As a champion of disability rights, Anna Landre (SFS'21) plans to attend graduate school to help to build a career advocating for people with disabilities around the world, exploring policies that fill in gaps that limit opportunities for people with disabilities in employment, education and public spaces.
Advocating for Social Justice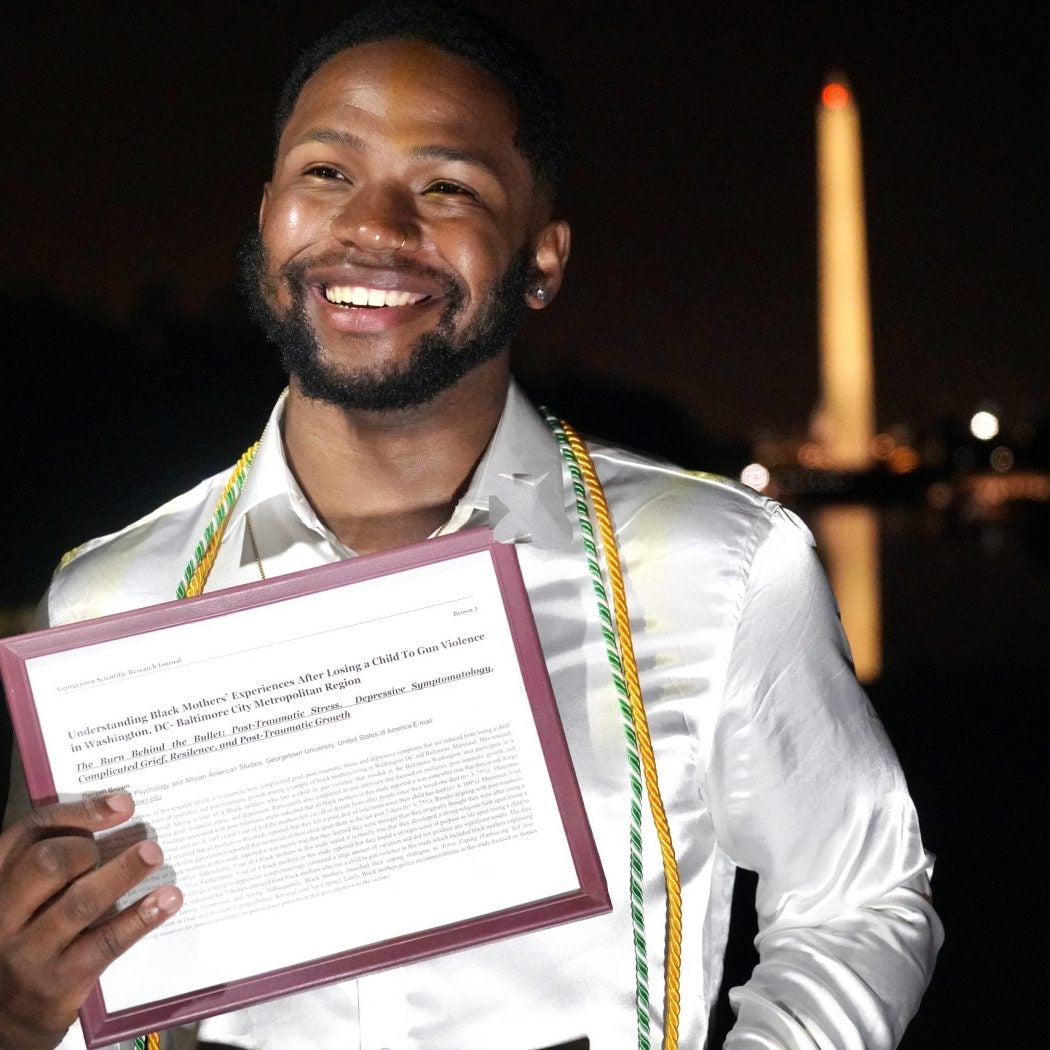 "The reason I want to document and understand Black mothers' experiences is because usually, when you hear about gun violence within the city, you hear about Black men being targets of it. While this is true, a lot of people don't talk about the trauma, depression, grief and turmoil that their mothers have to deal with in addition to the compounded stress of racism and sexism."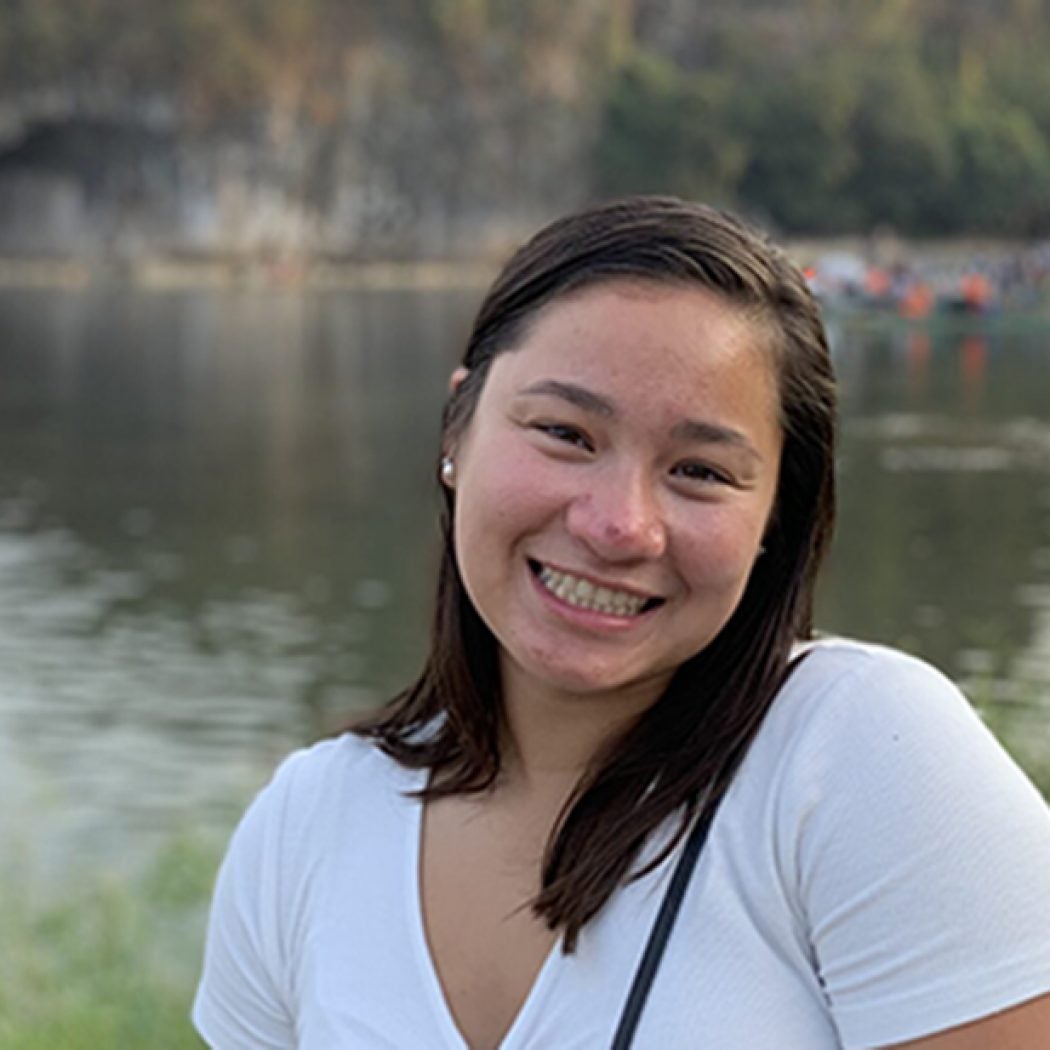 "After working at an electoral reform organization, it is easy to see how the current system does not accurately reflect individual voting preferences. Voters worry too much about "electability" and not enough about who actually represents their values. Sometimes it's not even the fault of the candidates, but the system itself that encourages and creates suboptimal outcomes."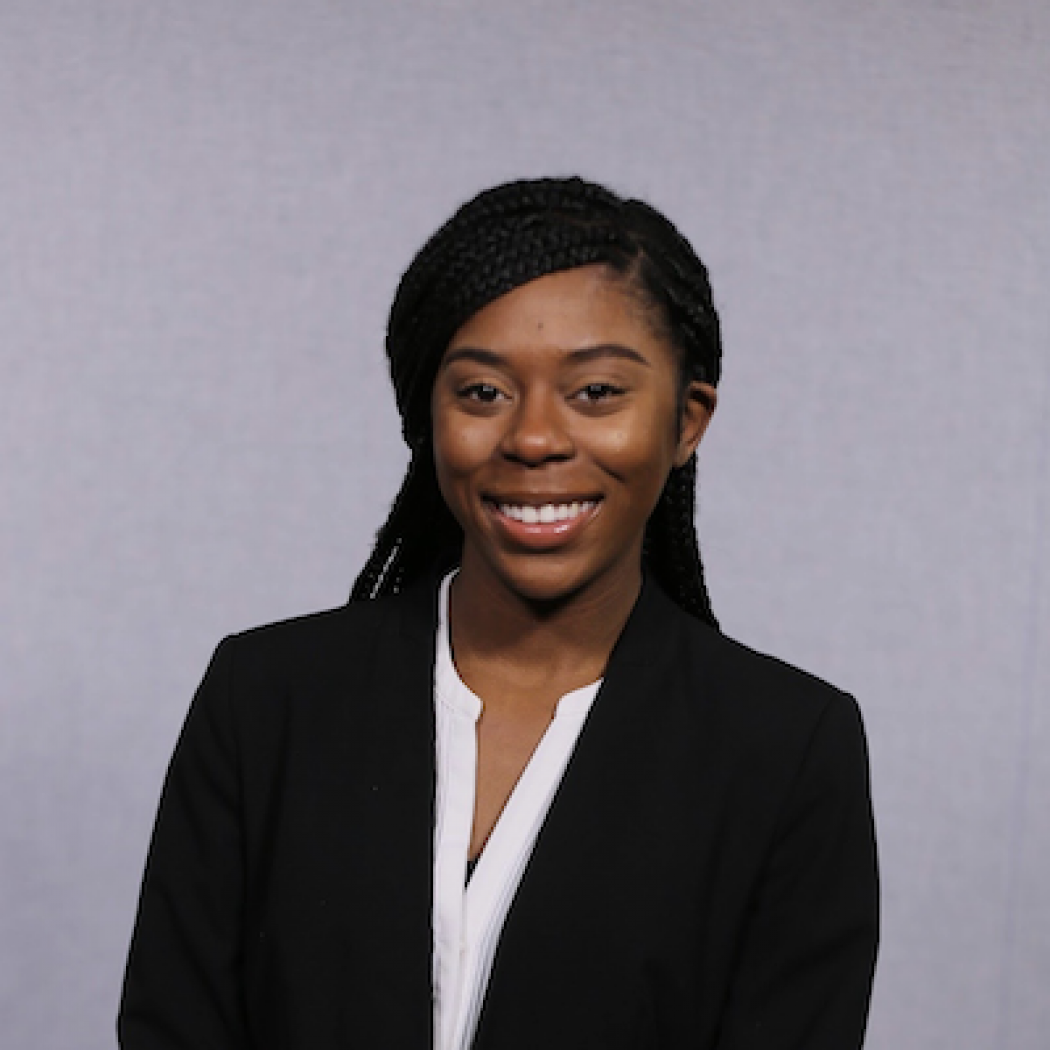 "When we think of health care, there tends to be a focus on interventional medicine and how we finance it, but I think a lot about prevention. Examining access to adequate and balanced nutrition through, for example, corner store initiatives, and Supplemental Nutrition Assistance Program (SNAP) awareness campaigns is an important part of the conversation on health too."
Protecting Our Planet – and Solar System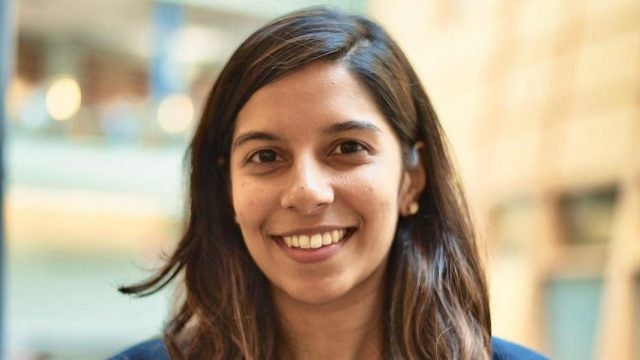 Lianne Pinto (MBA'21) was named a 2020 Rising Women Solar fellow for the Women of Renewable Industries and Sustainable Energy, a program for students studying renewable energy and related fields.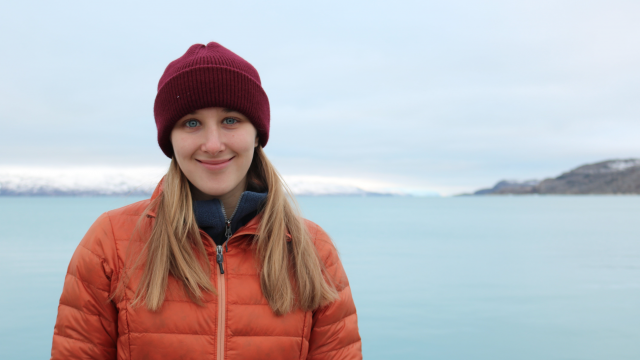 Biology major Laura Ratliff (C'21) assists the international Mars Ice Mapper mission, conducting research and writing articles to enable future human exploration of the red planet.
Rebecca Stekol (SFS'21) Applies Jewish Values to Social Justice Work
As an international history major, Rebecca Stekol (SFS'21) concentrated on the history of religious conflict in Europe and its effects on politics and power relations, specifically as it pertains to antisemitism.
Health Care Management & Policy Senior's Research Focuses on COVID-19

Samantha Schlageter (NHS'21) has pursued several academic and extracurricular opportunities at Georgetown, including COVID-19-related research with Dr. Rebecca Katz and Allie Reichert of the Center for Global Health Science and Security and Dr. Michael Stoto of the Department of Health Systems Administration.
Clinical Nurse Leader Student Creates Virtual Music Initiative for Senior Community Centers

When Clarisza Runtung (G'21) read a news article about the closure of senior community centers because of the COVID-19 pandemic, she decided to combine her love of music and nursing to create virtual performances to help address loneliness.
Family Nurse Practitioner Student Contributes to National Guard's COVID-19 Response in Florida

Arielle Tango (G'21), a master's-degree student in the Family Nurse Practitioner Program and a sergeant in the Florida National Guard, has been working on the COVID-19 response in South Florida.
Scholarship and Military Service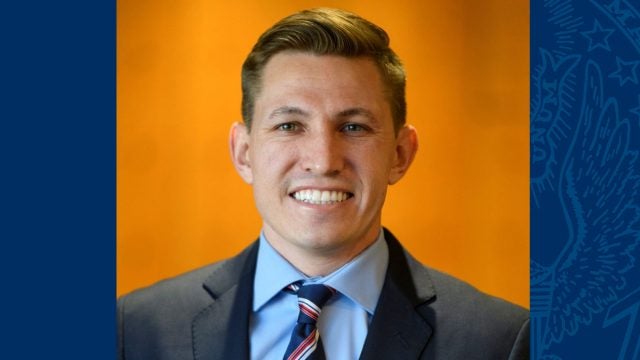 Philip DeTurck (G'21), a graduate student in Georgetown's Master of Science in Foreign Service Program, has traveled the world as a U.S. Navy and is focused on furthering his expertise…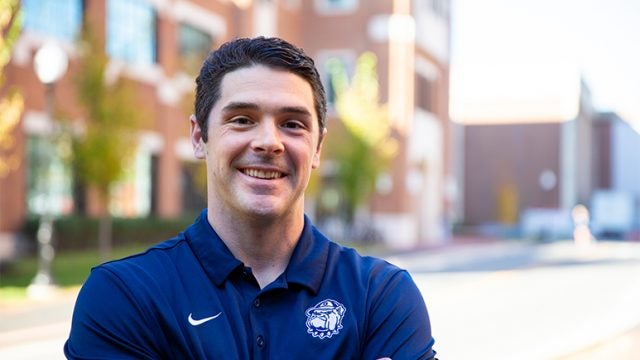 Sean Cooke (SFS'21), who is part of the U.S. Navy Seaman to Admiral 21 Program, is one of two Georgetown student veterans awarded the competitive 2018 Tillman Scholarship for strength…