For 40 years, Albright taught more than 2,000 students in the Walsh School of Foreign Service (SFS), including future diplomats, government officials and NGO leaders. 
"For all her accomplishments, she always said that first and foremost she was a professor," says Joel Hellman, dean of SFS. 
A Beloved Professor
On the Hilltop, Albright was known for her rigorous coursework, Socratic teaching method, weekly bagged lunches with groups of students and unyielding support for students' personal and professional growth in and out of the classroom. 
Despite her global commitments, Albright rarely missed a class and was the frequent recipient of the school's outstanding professor award. Her America's National Security ToolBox class — a rite of passage for generations of students — investigated the tools available to foreign policy practitioners. At the end of every semester, she'd host an all-day simulation in which students developed a U.S. response to a foreign policy crisis, often inviting them back to her home afterward. In 2020, she moved the simulation online due to the COVID-19 pandemic. Students and alumni report that the class offered a real-world glimpse of a foreign policy crisis.
"Playing the role of a global diplomat under her esteemed eye was not for the faint of heart but certainly one of my most memorable days at Georgetown," says Elspeth Williams (SFS'08). "At the end of the day, she strutted in as POTUS in her bomber jacket and asked to be debriefed by her joint chiefs of staff, before offering her own observations of the day. I still get goosebumps remembering that scene."
Albright taught her last cohort of graduate students in 2021. As students and alumni grieve her death on March 23, 2022, they share first-person accounts of the former secretary of state in the classroom, remembering her sharp wit, academic rigor and endless encouragement to help them find their voice — and their next steps.
Cold Calling in the Classroom
Elspeth Williams (SFS'08) is the senior program officer for global gender equality and women's health advocacy for the Bill & Melinda Gates Foundation. She took Professor Albright's American National Security Toolbox class.
Secretary Albright was masterfully intentional about how she conducted her classroom. 
She would sometimes read about students and personally invite them to join the class. There was a young veteran in our class whom she'd invited to join after reading his Washington Post op-ed about Georgetown students being apathetic about the Iraq war. She often called on him to solicit his personal military experience. Her teaching assistants prepared short bios on each of us and from the second class she would cold call us by name — which kept us on our toes.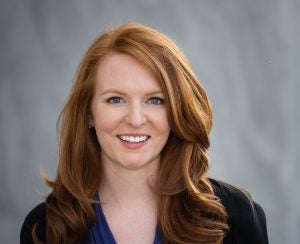 Her class was the masterclass in global diplomacy. It was extraordinary to hear her candid examples of employing different diplomatic tools to influence global agendas. Her energy and wit were infectious — I remember the twinkle in her eye recounting the snake broach she wore when negotiating with Saddam Hussein. 
Her class lesson dedicated to foreign aid as a national security tool was one of several Georgetown lessons that influenced my decision to ultimately explore a career in global development. Secretary Albright's incredible leadership to advance women and girls globally massively influenced the U.S.'s gender equality agendas and personally, helped inspire my own career. 
Her mantra that "there's a special place in hell for women who don't help other women" often rings in my mind and reminds me to pay it forward by mentoring young women.
Learning Diplomacy in the Classroom and on the Job