From September 29-30, U.S. and foreign policymakers and scholars, including President Bill Clinton, U.S. Secretary of State Hillary Rodham Clinton, U.S. Deputy Secretary of State Wendy Sherman and U.S. Ambassador to the United Nations Linda Thomas-Greenfield, are joining Georgetown's Symposium on Diplomacy, a two-day, on-campus event that honors the life and work of Albright and the issues she championed.
Among the attendees will be a group of Albright's former teaching assistants (TAs), who are participating in events that recognize her impact in the classroom, including a live diplomacy simulation involving a foreign policy crisis — a learning experience that served as a cornerstone of Albright's course, America's National Security Tool Box. 
Over the course of her teaching career, Albright inspired more than 2,000 students, and her former TAs enjoyed an up-close view of her sharp intellect, humor, guidance and unwavering dedication to her students — whether at her kitchen table grading papers, in discussions on foreign policy in her office or at events with foreign ministers and policymakers. Hear about their remembrances of Albright, in their own words. 
'Her Faith and Hope Was in People'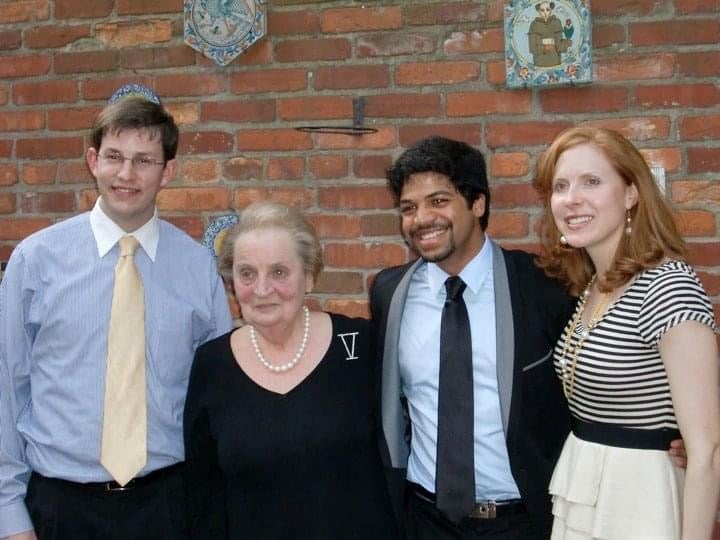 Mike McKenna (MSFS'10) is a stay-at-home dad and former CEO of an affordable housing nonprofit; Shyam Sundaram (MSFS'10) is a partner and office director of Dalberg, an advisory firm focused on social justice and economic development issues; and Karen Courington (MSFS'10) is a vice president at Google. They were TAs from 2009-2010 and wrote a joint reflection about Albright's impact on their lives.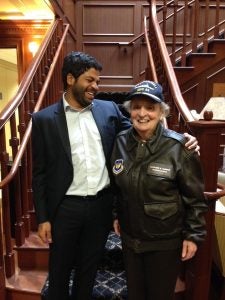 "From day one she valued her teaching assistants' opinions to shape the course. The entire process was collaborative; together we were developing a course that would shape the students' experience. 
Sec. Albright would lecture about the five factors of foreign policy — indeed, it was a cornerstone of her class. But her course was more than the 'five factors' of a national security toolkit. It was a course about leading with faith and hope.
'Women and men for others' is a Jesuit motto you might overhear at Georgetown. Her faith and hope was in people. An undying faith of the potential of each individual and a hope that with the right tools we'll achieve better outcomes together. In turn, she made her students feel seen and valued for who they are — and for that we're all better off."