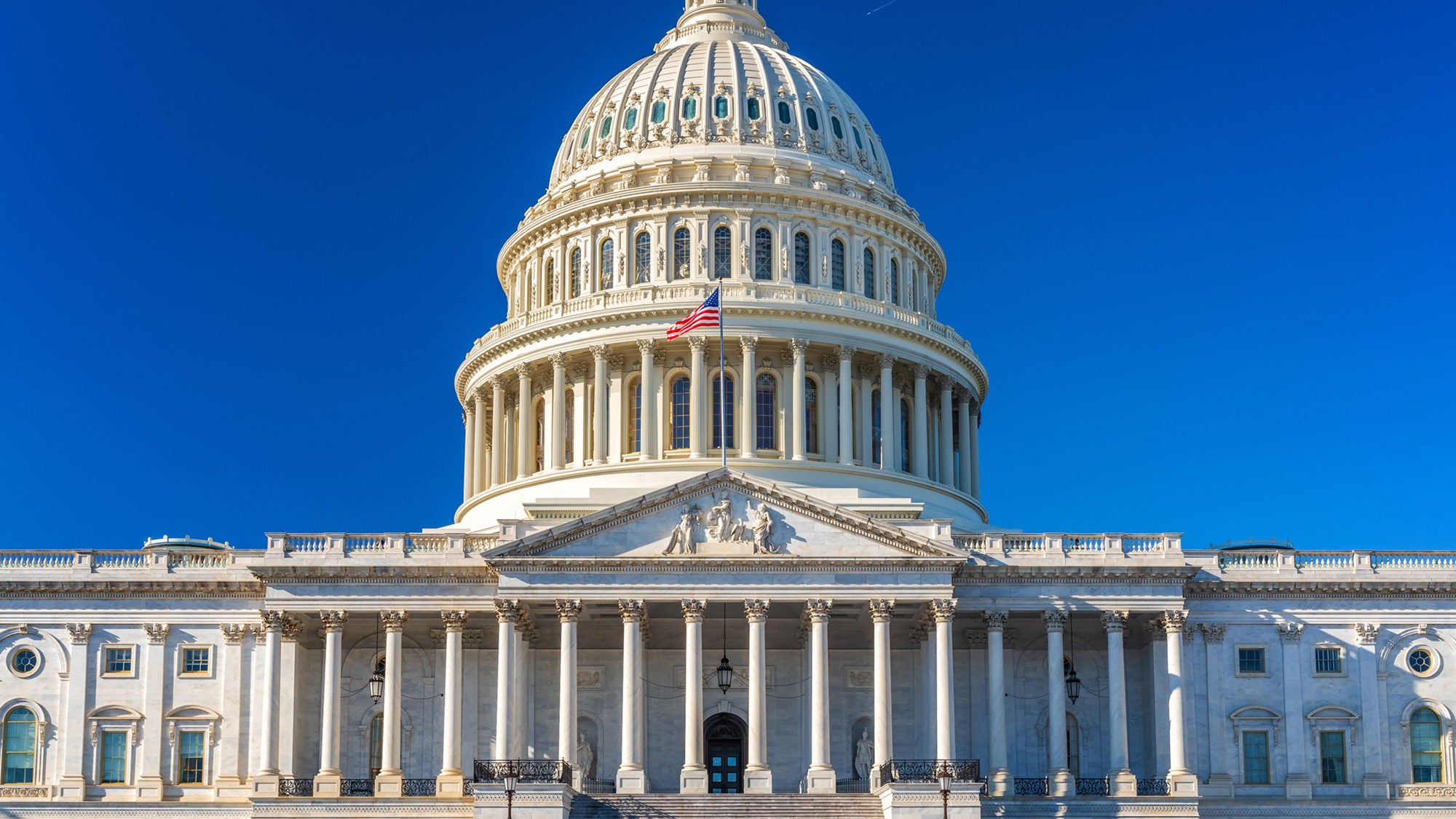 Category:

Government & Community Engagement, University News
Title:

As House Votes to Approve DC Statehood, Georgetown Continues to Support Effort
Date Published:
April 23, 2021
This week, the U.S. House of Representatives passed H.R. 51, a bill to advance statehood for the District of Columbia.
Introduced by Congresswoman Eleanor Holmes Norton (H'18), the "bill provides for admission into the United States of the state of Washington, Douglass Commonwealth, composed of most of the territory of the District of Columbia."
Georgetown President John J. DeGioia expressed the institution's deep commitment to statehood in a letter to Congressional leaders in 2019 for a hearing of the House Committee on Oversight and Reform.
"We are thankful for the efforts and advocacy that helped to make this historic vote possible and will continue to support and advocate alongside Congresswoman Eleanor Holmes Norton and our city leaders to achieve full representation for Washington, DC," DeGioia says. "I wish to express my deepest appreciation to Congresswoman Norton for her vision, leadership, and persistence in advancing this important issue of representation for our city and for our nation."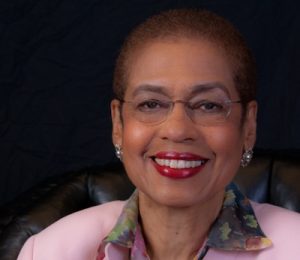 'Moral Obligation'
Norton, whose representation of the District of Columbia in the House of Representatives spans 30 years, says, "Congress has both the moral obligation and the constitutional authority to pass H.R. 51." 
"This country was founded on the principles of no taxation without representation and consent of the governed, but DC residents are taxed without representation and cannot consent to the laws under which they, as American citizens, must live," says Norton, who is also a professor emerita at Georgetown Law.
Norton notes that the population of DC – more than 710,000 individuals – is greater than that of two U.S. states. And five years ago, she says, more than 85% of residents voted in support of becoming a state.
'Emancipation Without Representation'
At the "Universities Studying Slavery Virtual Conference," hosted by the President's Office in mid-April, a panel titled, "Emancipation Without Representation," looked at statehood in the context of racial justice.
Annemarie Cuccia (SFS'22), who heads the Georgetown chapter of Students for D.C. Statehood, moderated the panel and said the House's passage of the bill marks progress, while indicating a Senate vote in favor would be more of a challenge. 
"The real hurdle has always been the Senate, where we would have to suspend the filibuster to pass the bill with 51 votes," Cuccia says. "It's easy, especially when talking about how to get statehood passed, for the issues to become a political football." 
Said Cuccia: "But it's the lives of 700,000 people, and we can't forget that's what we are fighting for. In the media, statehood is portrayed as being about a lot of things, and it is, but mainly it's about ending a racist and repressive legacy of disenfranchisement of our nation's citizens that we have let carry on for far too long." 
Speaking Out for Statehood
DeGioia was also featured in Becoming Douglass Commonwealth: from D.C. Disenfranchisement to Full Democracy, a recent documentary presented by DC Mayor Muriel Bowser.
"This one-hour documentary chronicles the long and complicated journey towards Washington, District of Columbia becoming our 51st state, Washington, Douglass Commonwealth," according to the video's website.
In addition to DeGioia, who was asked to represent the higher education community, several Georgetown faculty members took part, including Norton, Robert J. Patterson (C'02), professor and chair of the Department of African American Studies, and Harry Holzer, the John LaFarge, Jr. S.J. Chair and Professor at the McCourt School of Public Policy.
Georgetown alumni interviewed in the documentary include Congressman Steny Hoyer (L'66), the House majority leader, Beverly L. Perry (L'81), senior advisor to Mayor Bowser, and Ted Leonsis (C'77), founder, chairman and CEO of Monumental Sports & Entertainment.
"By granting long overdue full democratic rights to the people of the District of Columbia, H.R. 51 will help address the structural and systemic inequities District of Columbia residents have faced for generations," says Christopher Murphy, vice president for government relations and community engagement. "Georgetown applauds Congresswoman Norton and Mayor Bowser for their leadership to make statehood a reality."