Honoring Juneteenth
Juneteenth – "June" plus "nineteenth" – is a day of celebration to commemorate emancipation and the end of slavery in the United States. As we honor this day and celebrate independence, we also recognize the struggle – historically and in our current moment – to achieve true freedom and justice for all. On this annual holiday for our university, this space is offered to promote historical memory and support personal and community reflection.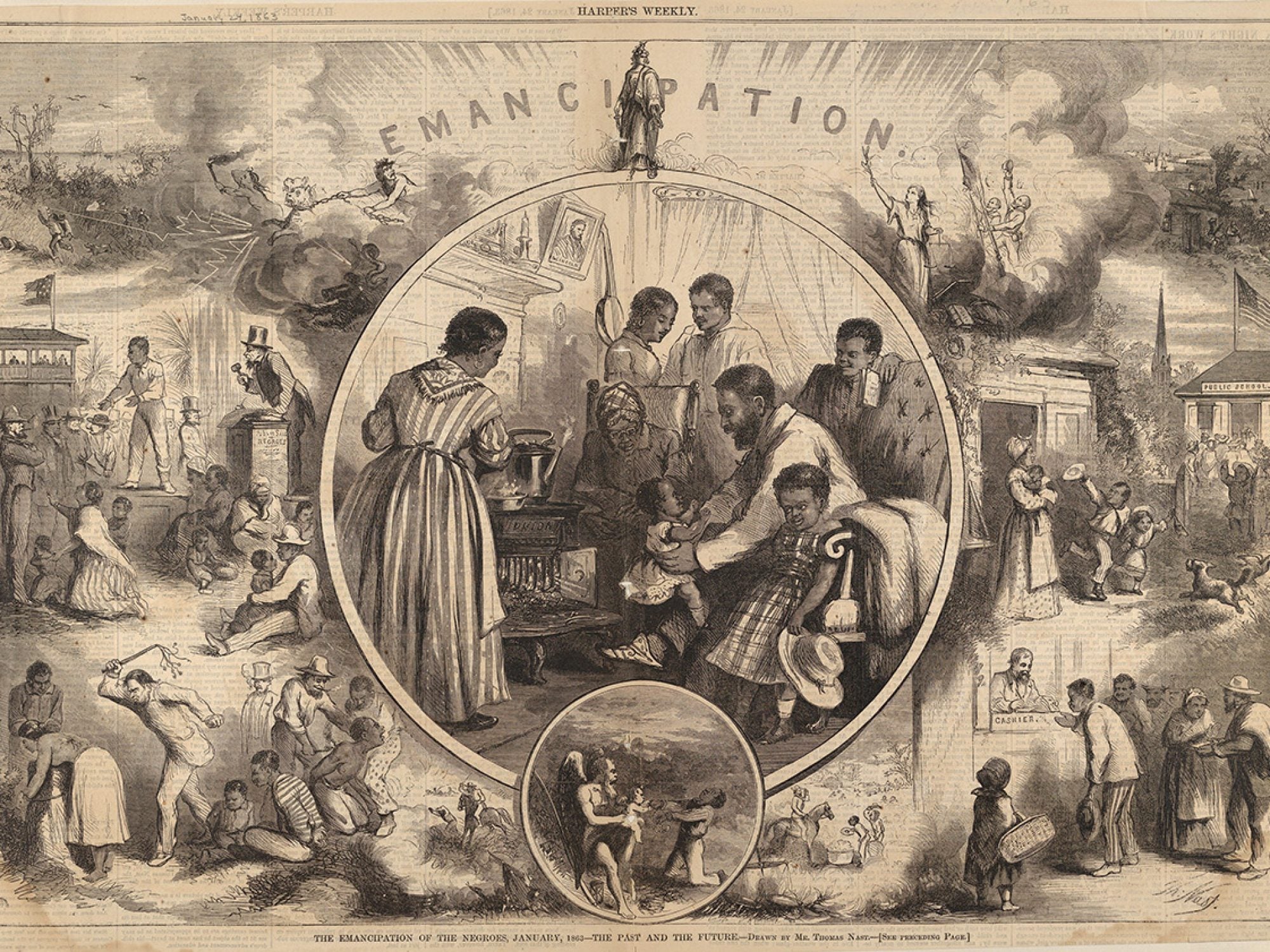 From the Archives
The Georgetown University Library offers a wide variety of primary materials for those interested in learning more about enslavement, emancipation and African American history. A selection of these materials will be on display in the Lauinger Library vestibule on June 17 from 1-2 p.m. for community members with green GU360 badges.
The Price of Georgetown
Numerous sites with deep ties to slavery populate Georgetown University's campus and the surrounding neighborhoods. This walking tour, developed by the Georgetown University Library's Booth Family Center for Special Collections, allows anyone to tour these historic sites, either on campus or virtually.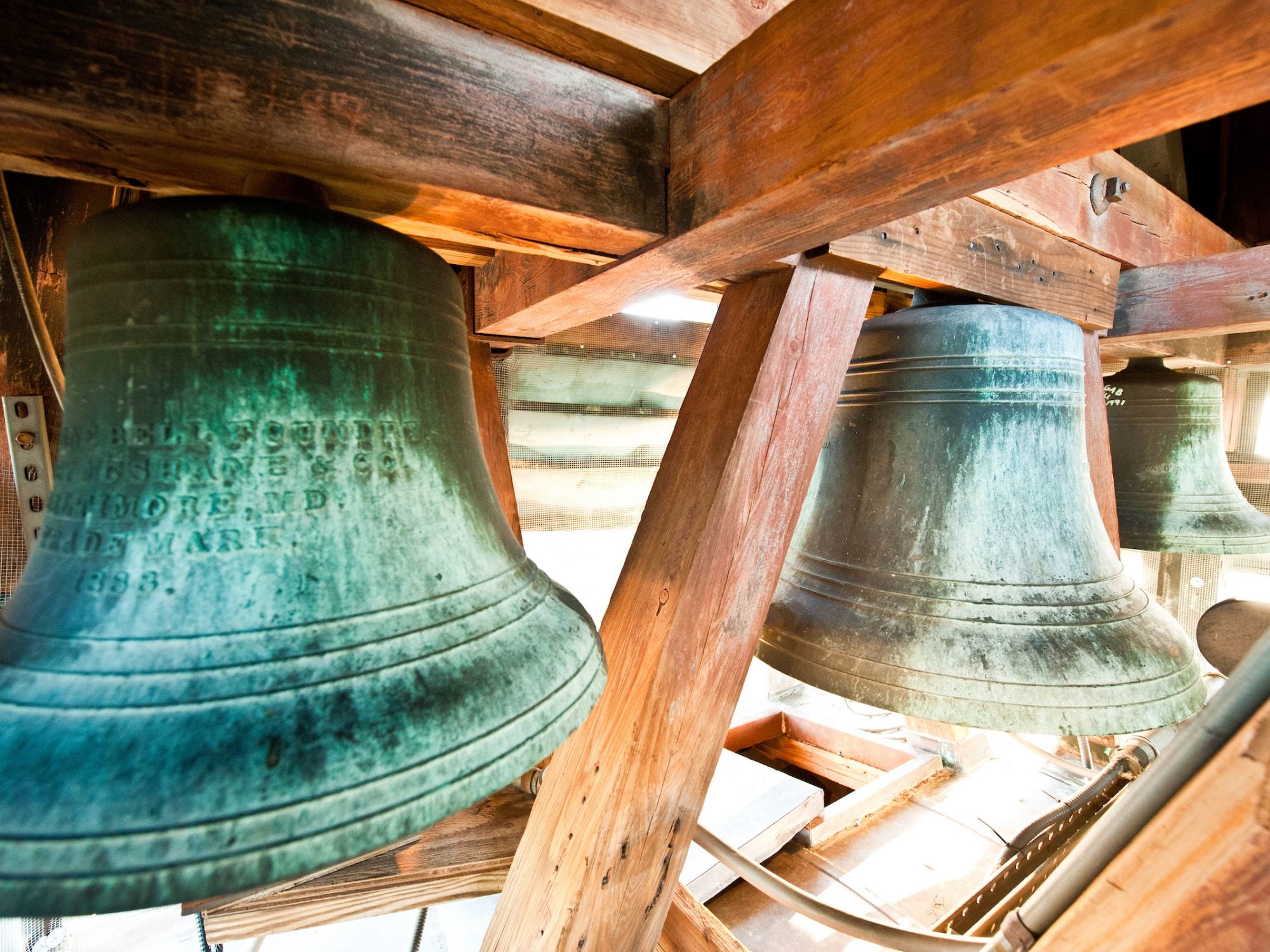 Juneteenth Events
Georgetown is commemorating Juneteenth with a variety of virtual and in-person events across campuses.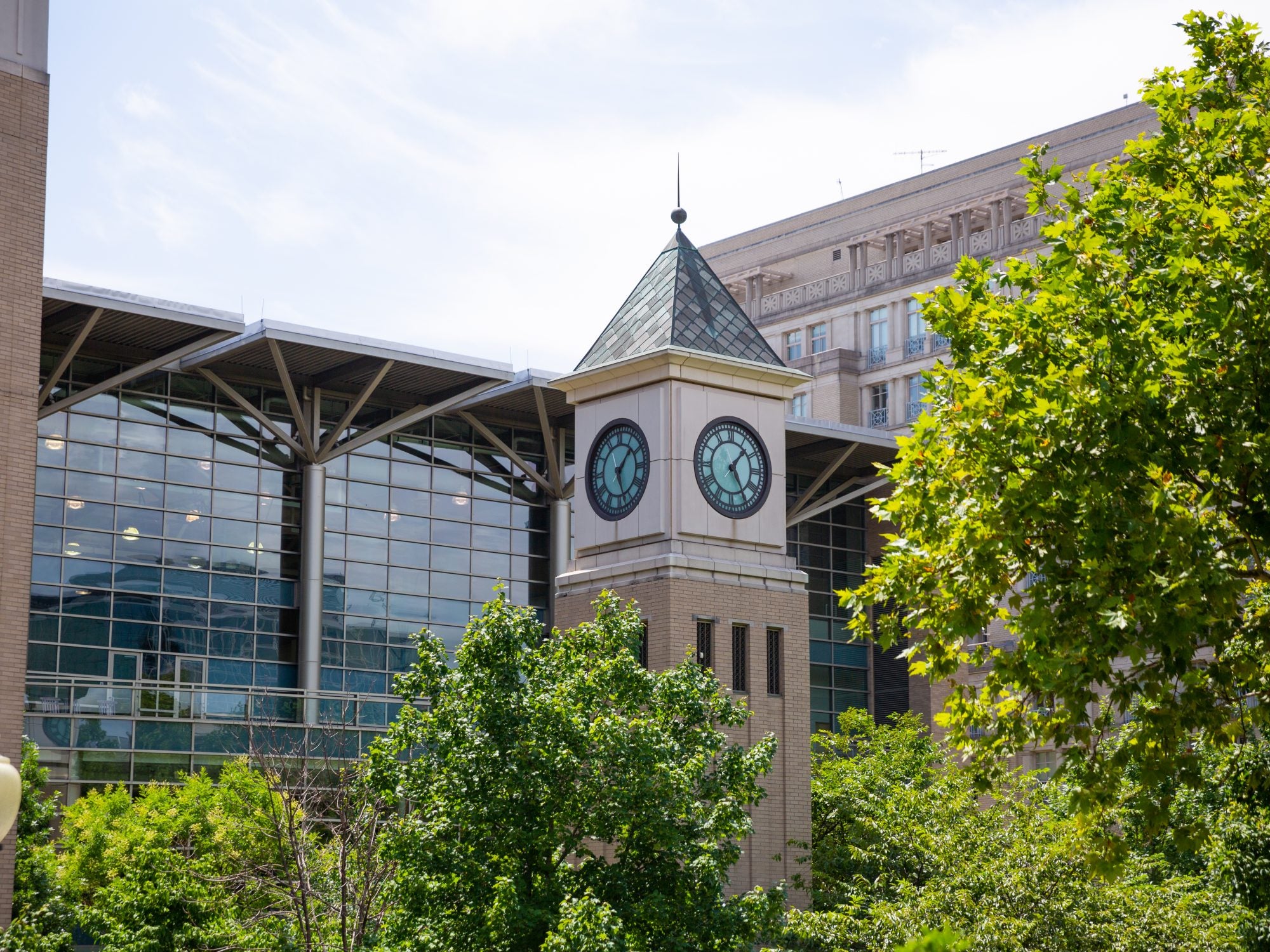 Members of Congress, Regulators and Bank CEOs Join Juneteenth Forum on Financial Inclusion
Georgetown Law's Institute of International Economic Law convened leaders from Congress, regulatory agencies and the private sector to discuss the future of minority-owned financial institutions in a forum titled "Can Black and Brown Banks Compete in a Digital Economy?"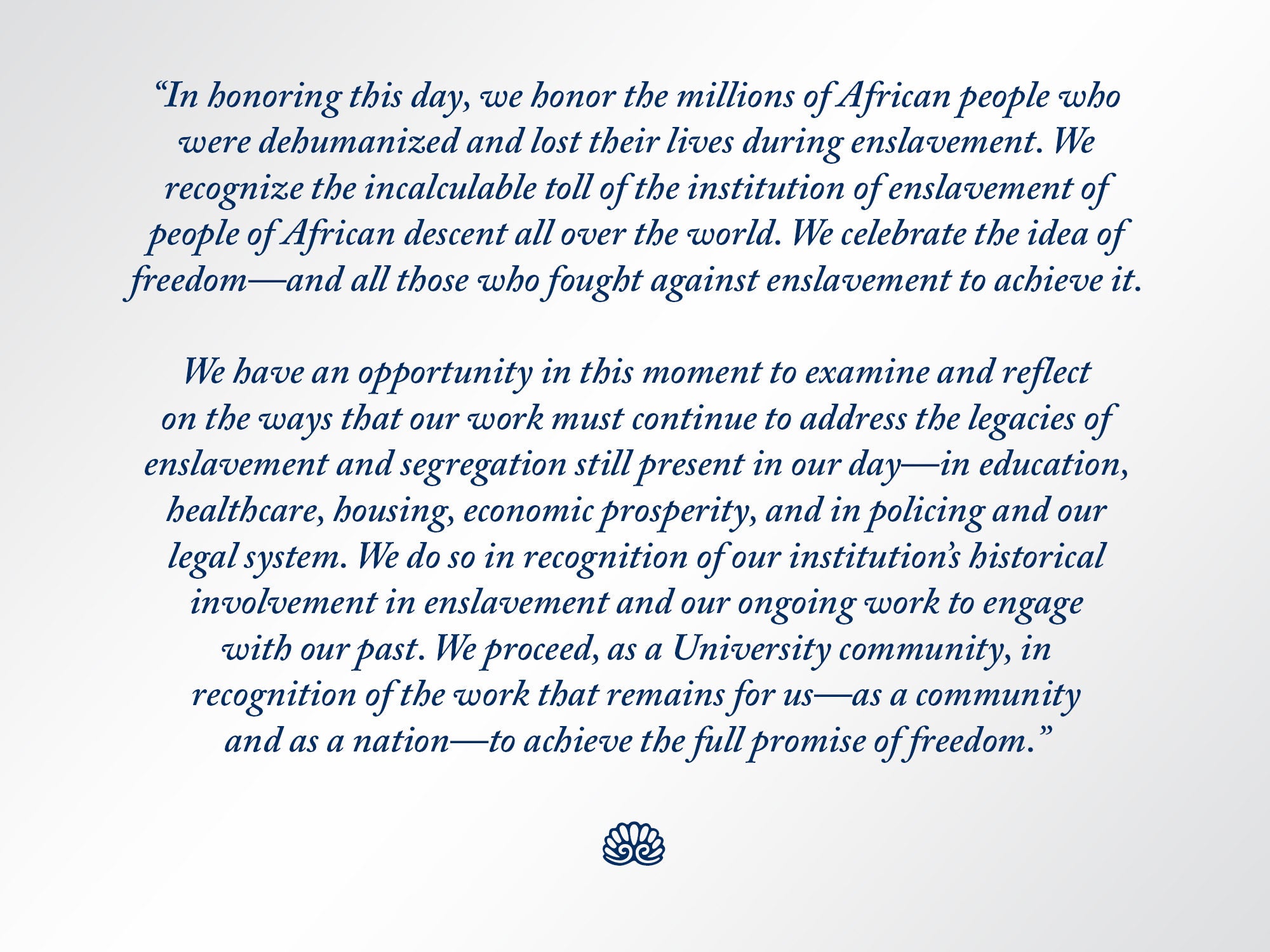 Georgetown Recognizes Juneteenth with University Holiday
President DeGioia announced the annual Juneteenth university holiday in 2020.
Recorded at the Dedication of Isaac Hawkins Hall and Anne Marie Becraft Hall (April 18, 2017)
Community Reflections
Last year, members of the Georgetown community shared their reflections on Juneteenth.
Adanna Johnson
Associate Vice President for Student Equity and Inclusion
Lynn Nehemiah
Descendant, Mahoney Family Line
Jeremy Scott Alexander
Office of Technology Commercialization
Descendant, Mahoney Family Line
Haniyyah Bashir
Community Director, Arrupe Hall
Office of Residential Living
Erica Blake
Community Director, Darnall
Office of Residential Living
Whitney Maddox
Assistant Director, Student Leadership & Racial Justice Initiatives
Center for Social Justice Research, Teaching & Service (CSJ)
Rosemary Kilkenny
Vice President for Institutional Diversity and Equity
and Chief Diversity Officer
Obella Obbo
Program Coordinator
Center for Multicultural Equity & Access
Renée DeVigne
Associate Dean for Student Academic Development
and Professorial Lecturer in Law
George Washington University Law School
Guilford Queen SFS'78
Descendant, Queen Family Line