Honoring Juneteenth
Juneteenth — "June" plus "nineteenth" — is a day of celebration to commemorate emancipation and the end of slavery in the United States. As we honor this day and celebrate independence, we also recognize the struggle — historically and in our current moment — to achieve true freedom and justice for all. On this annual holiday for our university and nation, this space is offered to promote historical memory and support personal and community reflection.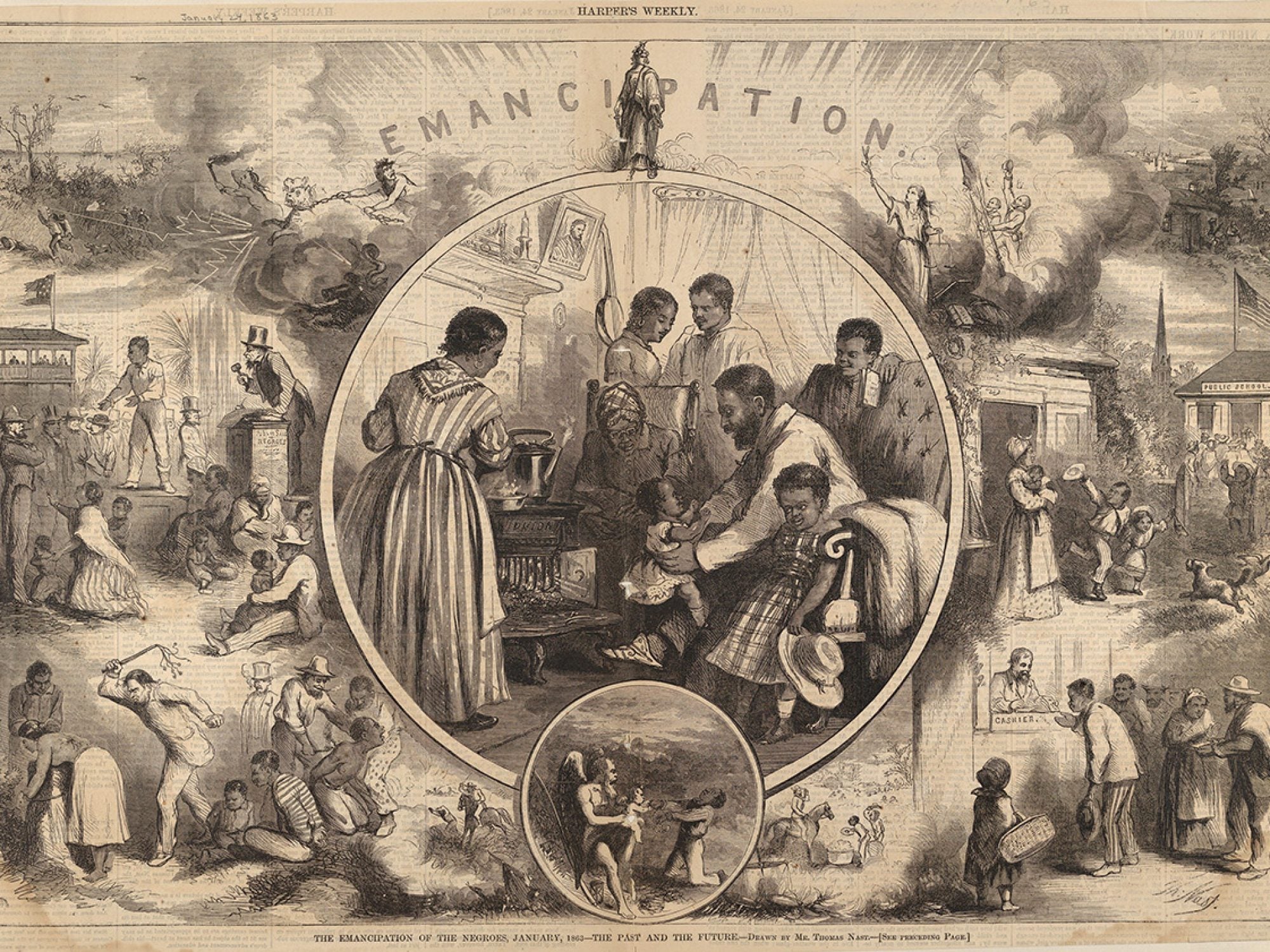 From the Archives
The Georgetown University Library offers a wide variety of primary materials for those interested in learning more about enslavement, emancipation and African American history. This year, a new exhibition showcases Black composers who made impactful contributions to their local communities and the greater world of classical music. Visit the collection on Lauinger Library's fifth floor through September 30.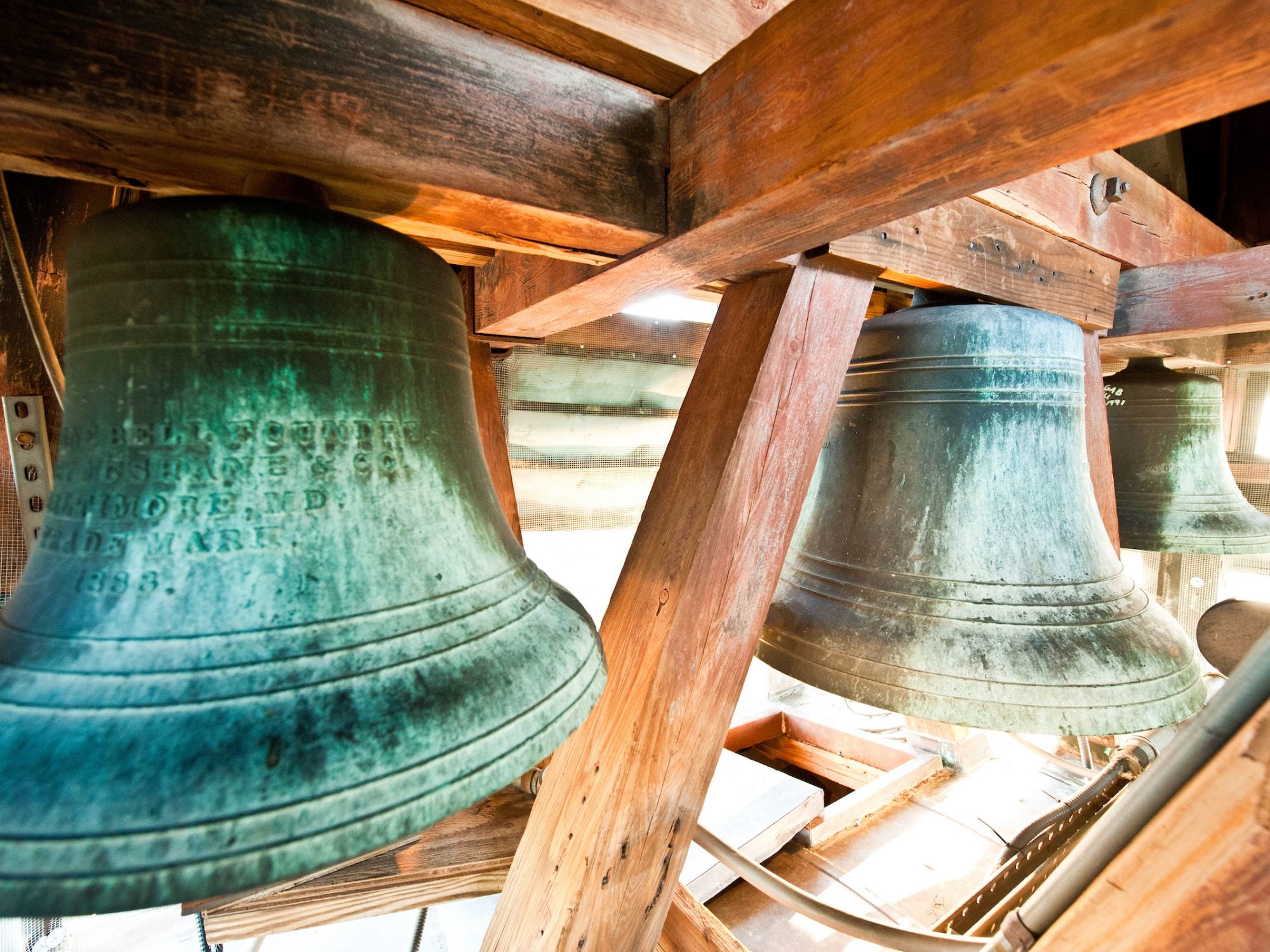 Juneteenth Events
Juneteenth is being celebrated with events at Georgetown and across the Washington, DC, Maryland and Virginia area.
How has your recognition and celebration of Juneteenth shifted over time?

Growing up in Durham, North Carolina, I did not see many celebrations around Juneteenth. However, I was familiar with Juneteenth because my mother made it a priority for me to be informed on Black history. At Spelman College, I came across Black peers who had varying levels of familiarity with the holiday. I have come to increasingly look forward to Juneteenth. Whether by attending a Juneteenth celebration or supporting a Black-owned business, I look for opportunities to define what the holiday represents to me and Black people across the U.S. I also consider joy to be the greatest form of resistance, especially as a Black woman. Finding opportunities of joy and jubilance with my family and friends is a way to live into the dream of my ancestors and into the spirit of honoring Juneteenth.
Ella Washington, Professor of the Practice in the McDonough School of Business and Organizational Psychologist | Photos by Jimell Greene
What do you think is most important to know about Juneteenth, its celebrations and its significance in American history?

The significance of Juneteenth is not only the important acknowledgment of freedom for an oppressed group of people but the reconciliation of how that dream of freedom was delayed when so many others had it. As a nation, we continue to struggle to reconcile our history and its truths because we are afraid it will unveil a reality we want to shy away from. But the fact is, there continue to be experiences of injustice and inequity that stem from years of disenfranchisment and discrimination. Facing our history head on and embracing the good with the bad is the best way to strengthen our future as a nation and as a people.
Ella Washington, Professor of the Practice in the McDonough School of Business and Organizational Psychologist
How did you become interested in studying diversity, equity and inclusion (DEI) in the workplace, and how companies can make real progress on their DEI journey?

With my background in psychology, my experience as a Black woman growing up in the South and the enriching and enlightening contributions of my historically Black college, Spelman College, to my cultural and historical understanding, it felt like a natural progression toward DEI work. During my Ph.D. coursework, I focused on gender and race in the workplace, and in this academic experience, I gained an appreciation for the need to be action-oriented and results-driven. This pushed my interest in having an industry-focused practice that is rooted in research and theory.
Ella Washington, Professor of the Practice in the McDonough School of Business and Organizational Psychologist
What are concrete ways Georgetown community members can create more inclusive spaces in their daily lives?

In the day to day, there are many ways that we can be more inclusive of the people around us. Simple things like avoiding making assumptions about someone, using inclusive language when possible and asking for clarification can go a long way in creating an inclusive environment. Additionally, creating authentic opportunities to connect with individuals and welcome discomfort encourages learning and connection. And essentially, inclusion is all about building those authentic connections in order to have more honest community relationships.
Ella Washington, Professor of the Practice in the McDonough School of Business and Organizational Psychologist
A Testimonial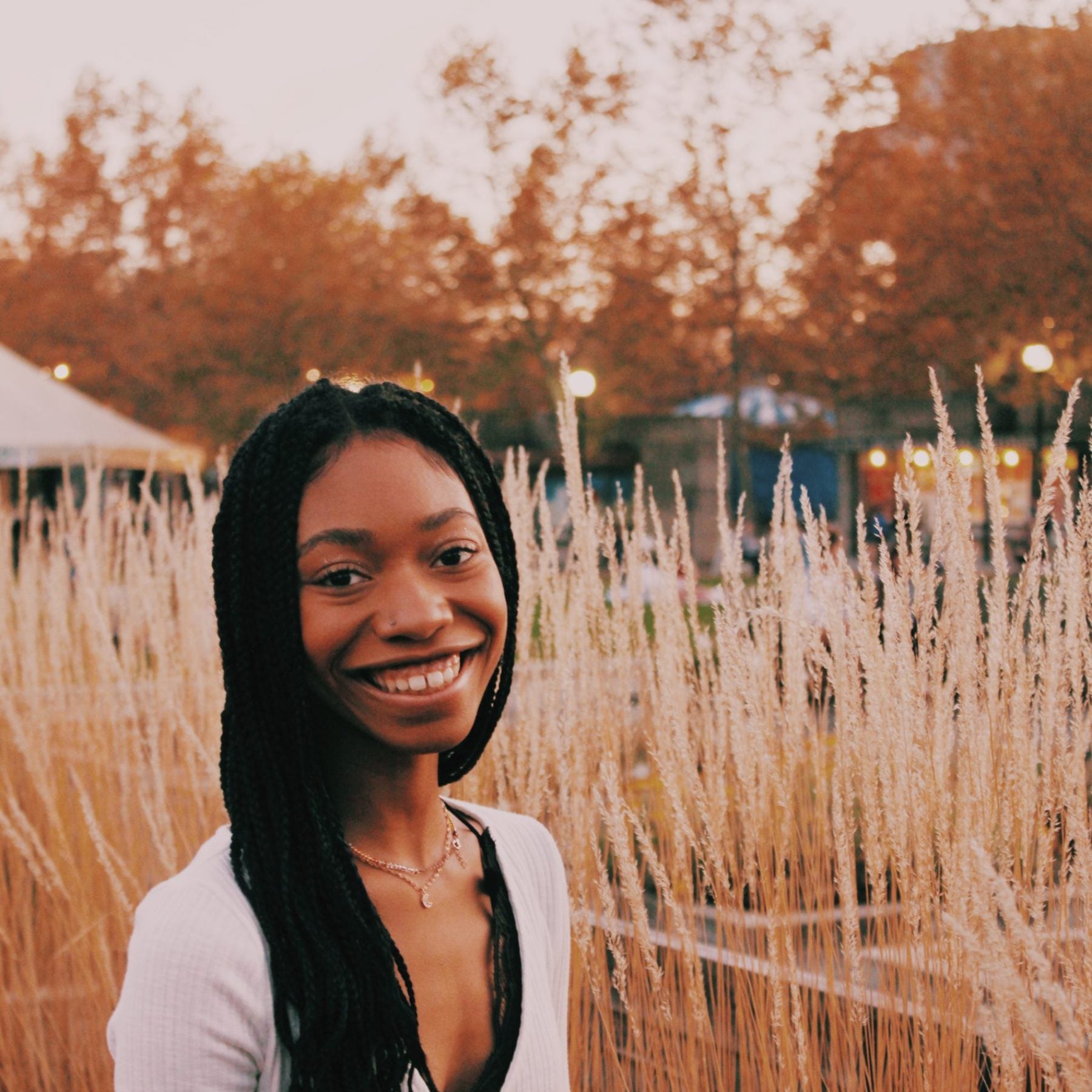 For me, this year Juneteenth is about nurturing the joy I find in my Black identity. That means doing the things I enjoy most with my BIPOC peers and recentering the conversation of Black liberation in a positive way. The Black women in my life specifically help me to view a feminist future that recognizes the importance of equity and liberation, especially in terms of reproductive rights and health currently. I am sending appreciation cards to the Black women in my life this year for Juneteenth.
Celebrating Black History and Culture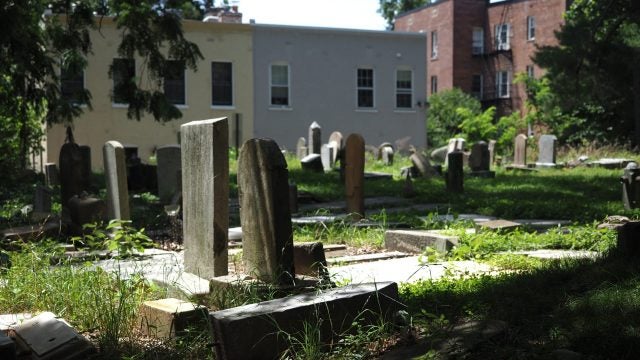 Students in the Black Georgetown Rediscovered course toured the Mount Zion – Female Union Band Society cemeteries and helped document the estimated 9,000 Black residents of Georgetown buried at the site.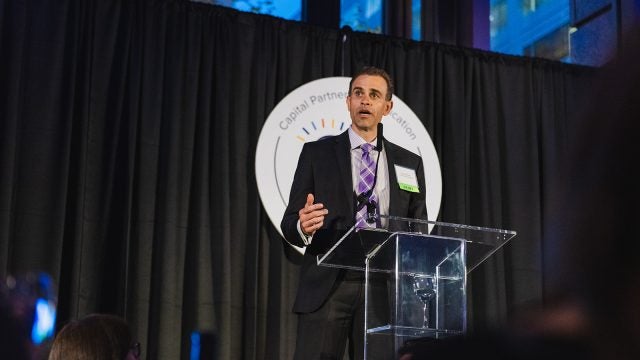 Khari Brown, a leader who's helped hundreds of low-income students graduate and excel in the workforce, is this year's recipient of Georgetown's John Thompson Jr. Legacy of a Dream Award.
Requiem for the Enslaved
Carlos Simon, an assistant professor in the Department of Performing Arts, invites viewers into the development of his latest work, "Requiem for the Enslaved," which honors the lives of enslaved men, women and children.
The Price of Georgetown
Numerous sites with deep ties to slavery populate Georgetown University's campus and the surrounding neighborhoods. This walking tour, developed by the Georgetown University Library's Booth Family Center for Special Collections, allows anyone to tour these historic sites, either on campus or virtually.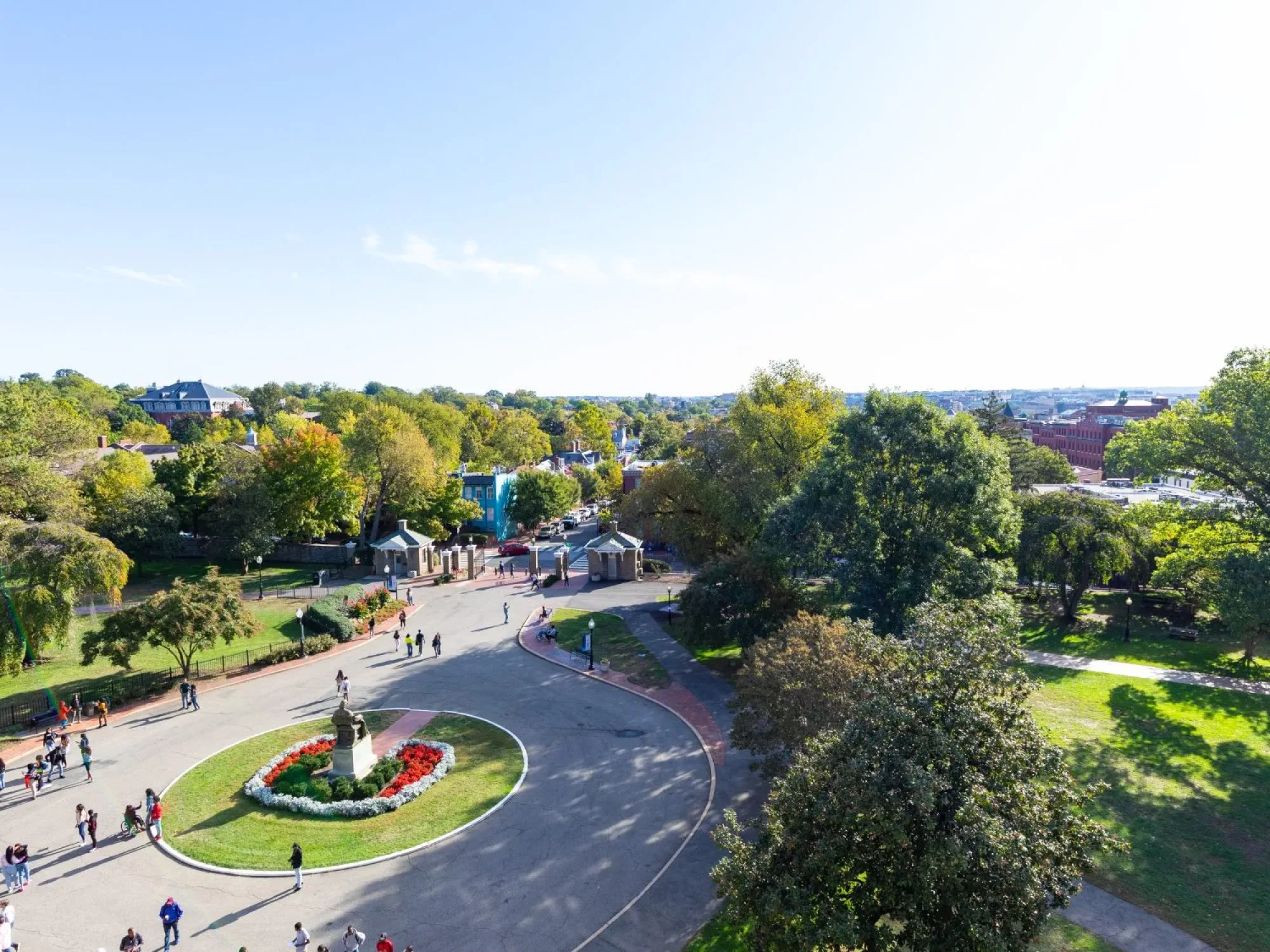 Supporting Descendant Communities Today
Georgetown awarded $200,000 to five inaugural recipients of the Reconciliation Fund. The Reconciliation Fund will issue grants every year to projects that benefit communities of Descendants whose ancestors were enslaved on Jesuit plantations in Maryland and sold and forcibly moved to Louisiana in 1838.
Memory and Reconciliation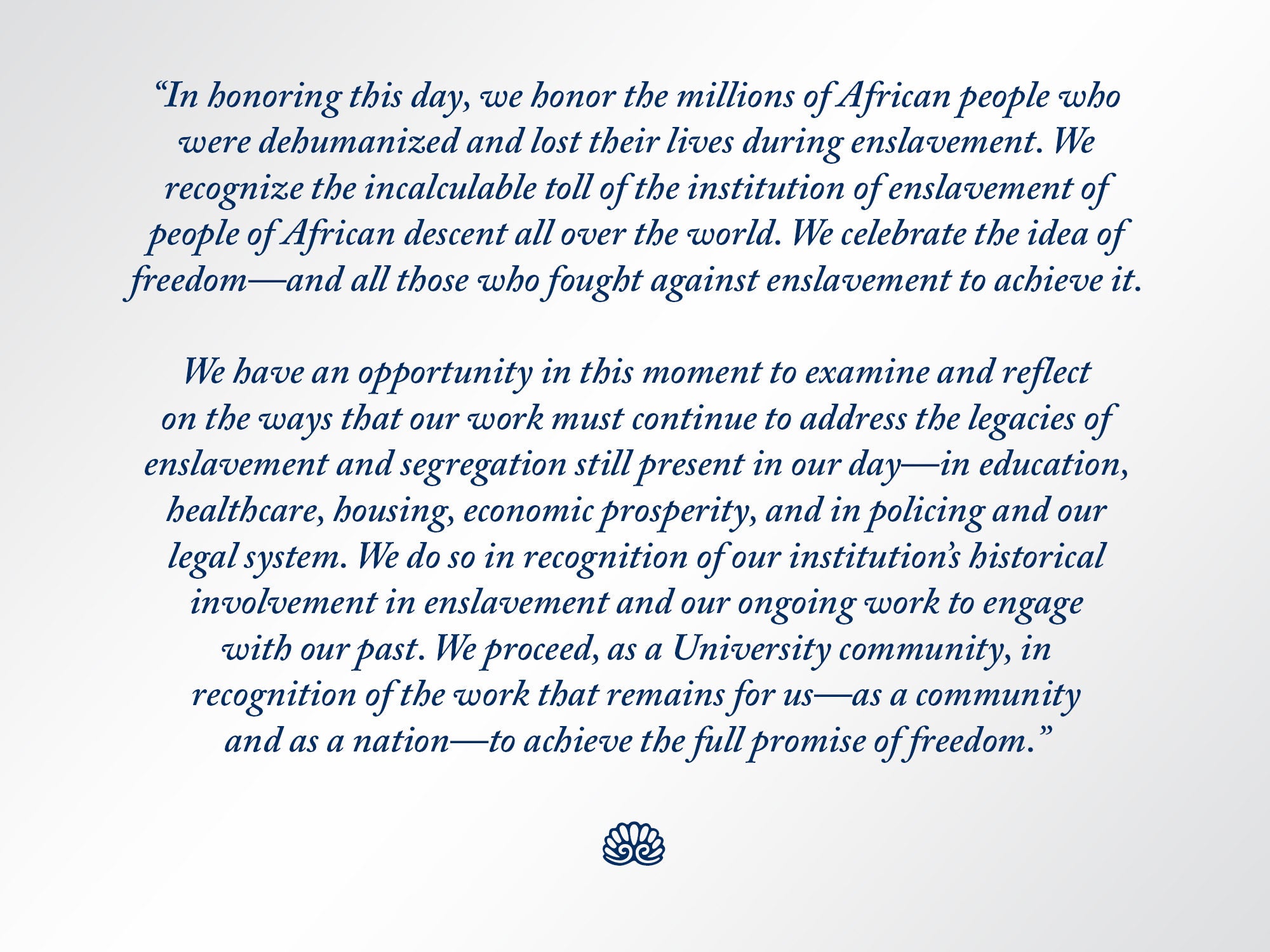 Georgetown Recognizes Juneteenth With University Holiday
President DeGioia announced the annual Juneteenth university holiday in 2020.
Recorded at the Dedication of Isaac Hawkins Hall and Anne Marie Becraft Hall (April 18, 2017)
Community Reflections
Listen to members of the Georgetown community share their reflections on Juneteenth.
Adanna Johnson
Associate Vice President for Student Equity and Inclusion
Lynn Nehemiah
Descendant, Mahoney Family Line
Rosemary Kilkenny
Vice President for Institutional Diversity and Equity
and Chief Diversity Officer
Whitney Maddox
Adjunct Lecturer