Georgetown Slavery Archive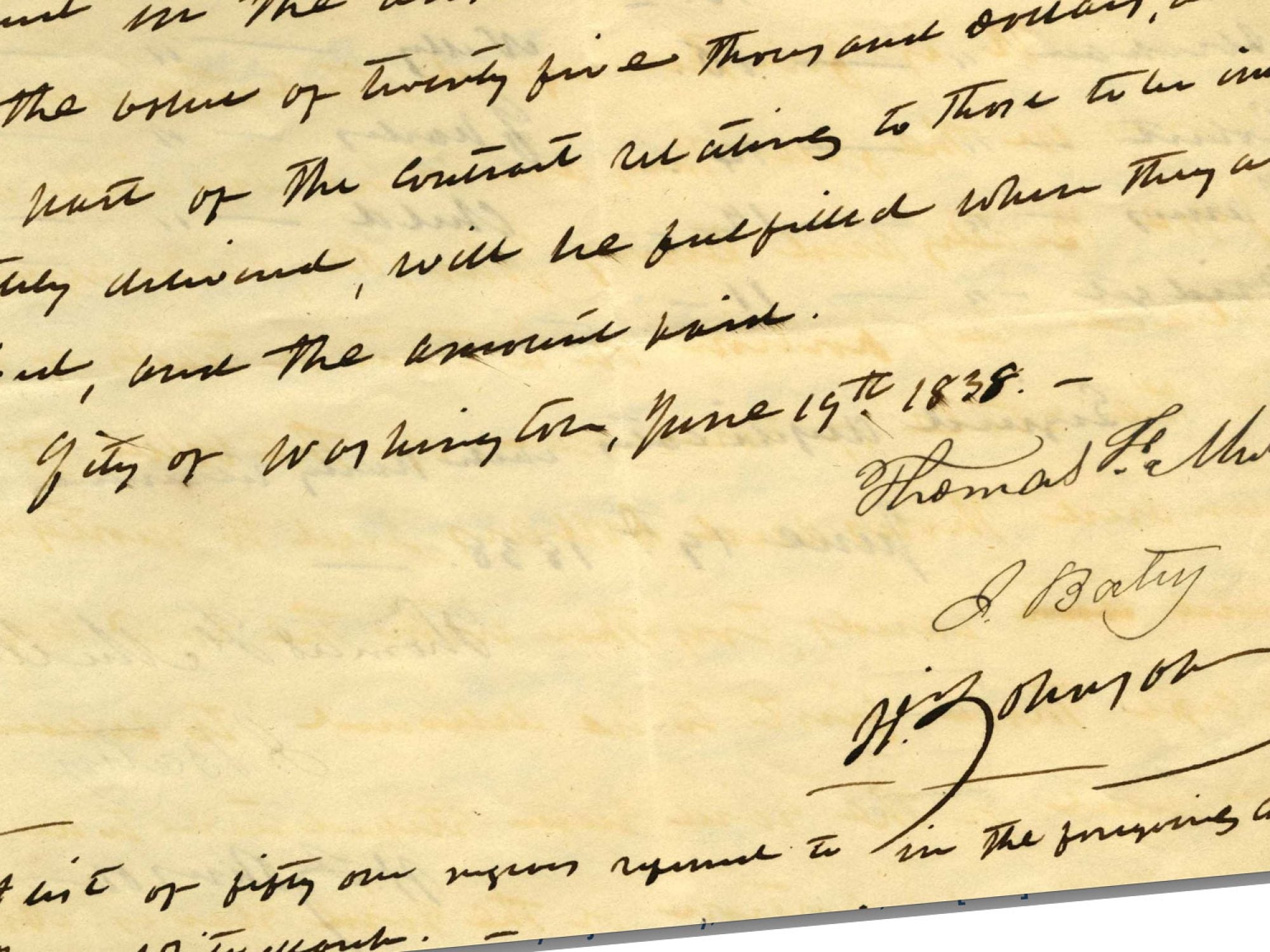 Visit the Archive
The Georgetown Slavery Archive is a repository of materials relating to the Maryland Jesuits, Georgetown and slavery. This project was initiated in February 2016 by the Archives Subgroup of the Georgetown Working Group on Slavery, Memory, and Reconciliation and is part of the university's Slavery, Memory, and Reconciliation initiative.
Rare Find From Slave Ship
Georgetown Library acquires a rare logbook documenting the journey of enslaved Africans on the Mary ship from Providence, Rhode Island, to the west coast of Africa in 1795, departed Africa with 142 enslaved individuals and arrived in Georgia on August 19, 1796.