Celebrating Disability Pride, Communities and Culture at Georgetown
People with disabilities belong to many diverse communities and racial and cultural backgrounds. At Georgetown, we support, educate and empower disabled community members of all backgrounds and create an environment that is welcoming, inclusive and accessible, and celebrates disabled people's contributions to our Georgetown community.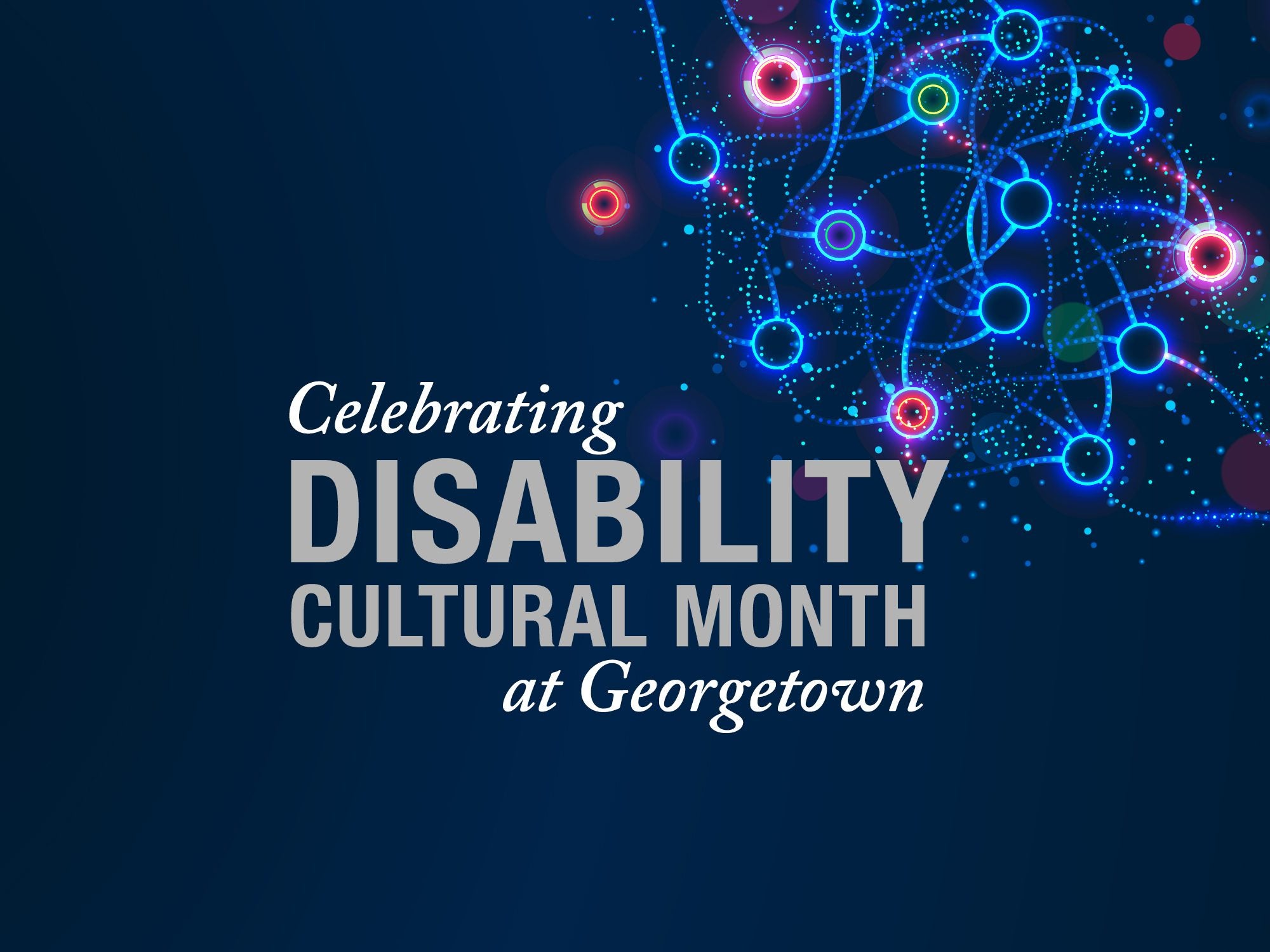 Celebrating Disability Cultural Month
This month, Georgetown joins the nation in celebrating Disability Cultural Month, recognizing the unique contributions, legacies and accomplishments of all those with disabilities. Learn more about how Georgetown students, faculty and staff are working to create a more inclusive and accessible community for all those at Georgetown and beyond.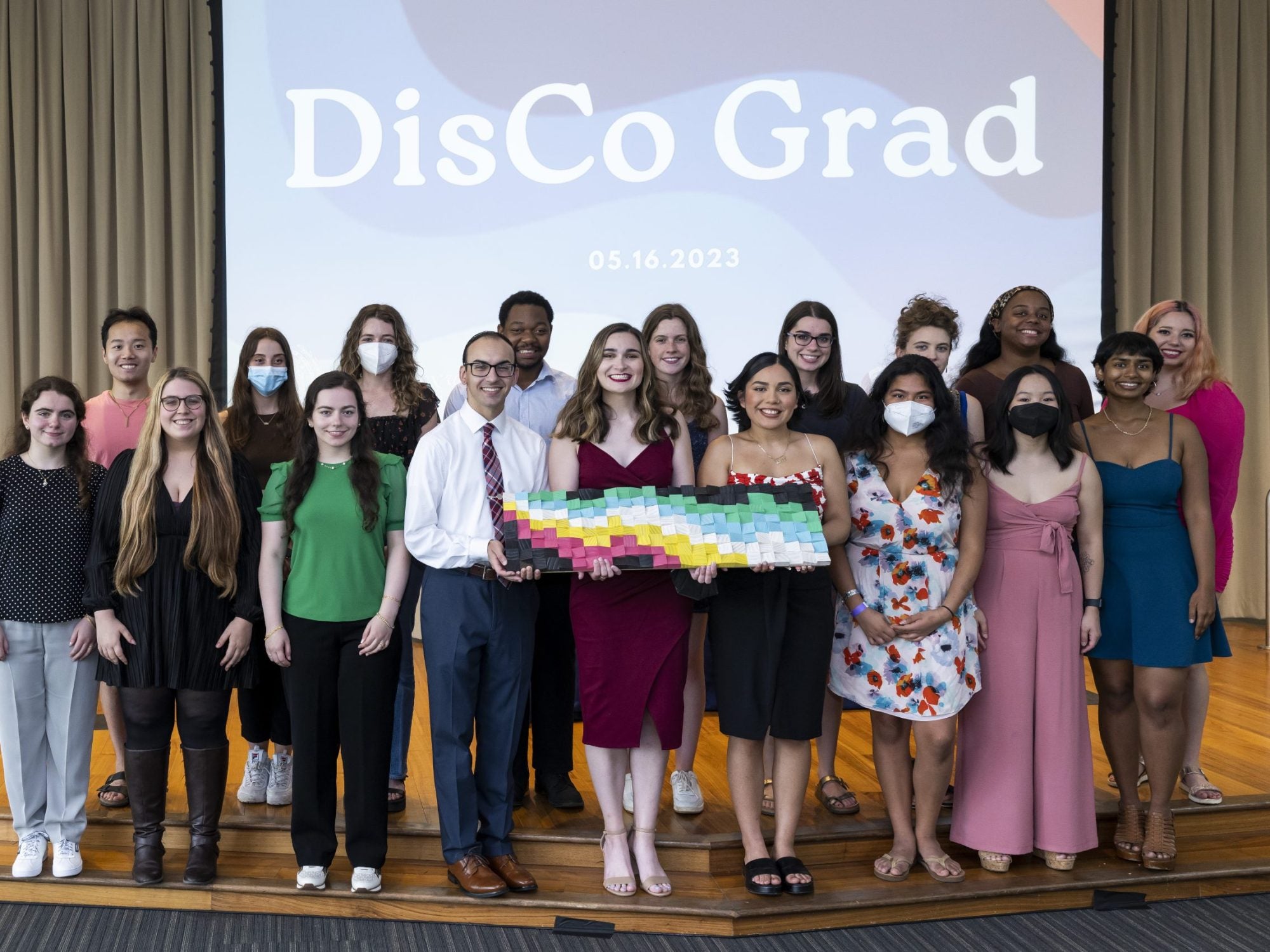 Launching the Disability Cultural Center
This fall, Georgetown launched the Disability Cultural Center, an on-campus hub that celebrates disability culture, builds community and provides programming for disabled students, faculty, staff, allies and those interested in learning about disability.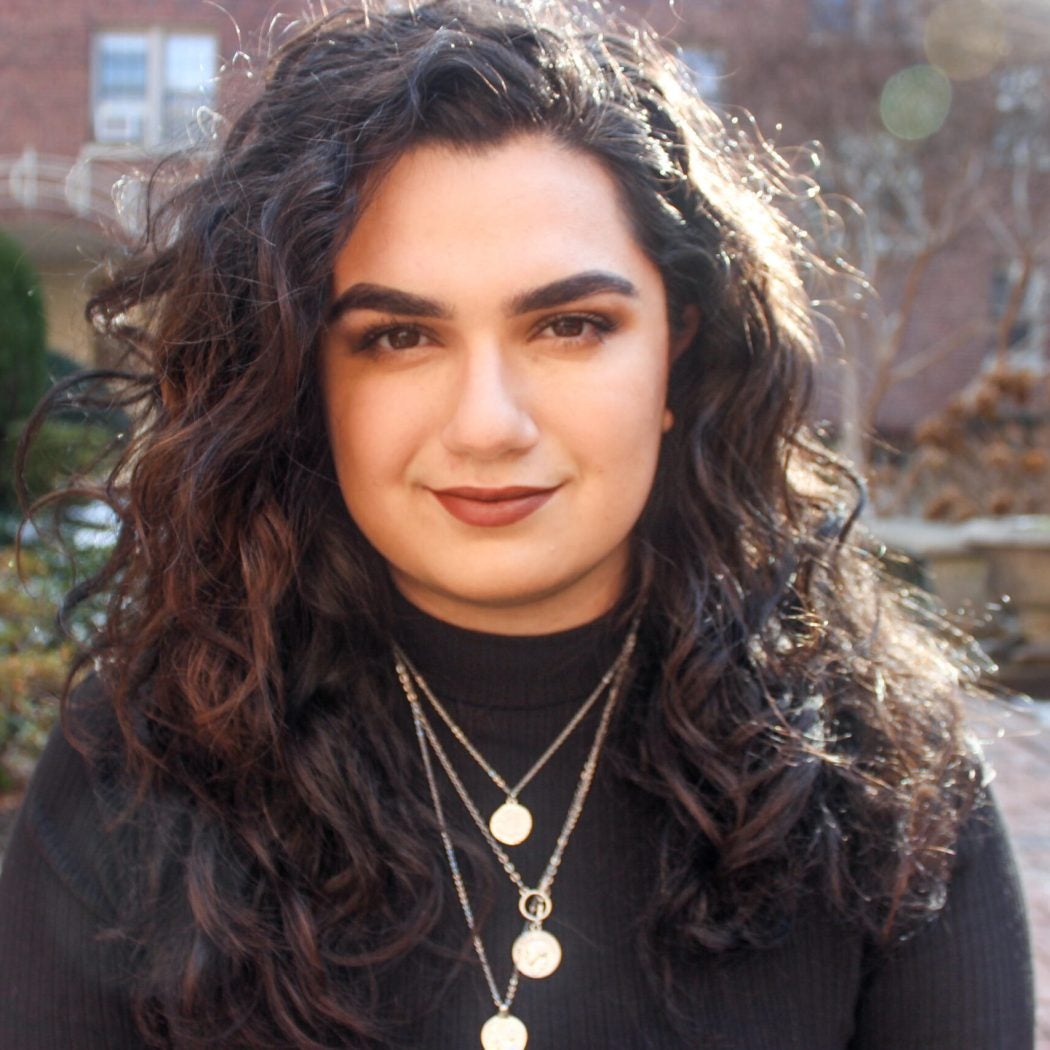 "I want to bring awareness to the speech and debate world. I want the kids participating to know that accessibility is a thing that they deserve. I want to see speech and debate organizations at every level reevaluate what they are doing and make honest efforts to reach out to their disabled participants and help them in the ways they can."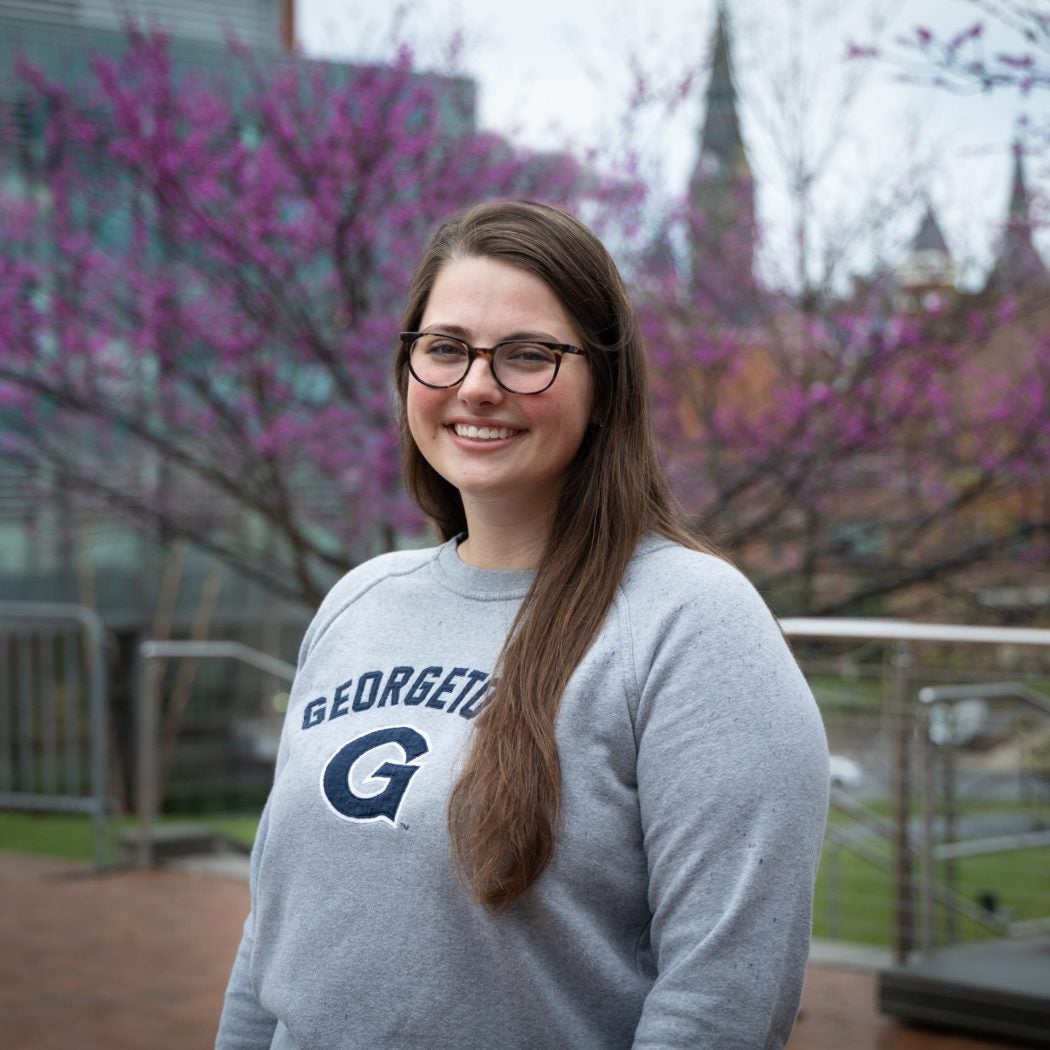 "We had so many shared experiences that we didn't even realize just from being disabled students at Georgetown, which for me was really powerful — to just feel that solidarity and have people to fall back on. This is something that we can be proud of. This is something that we can build a community around."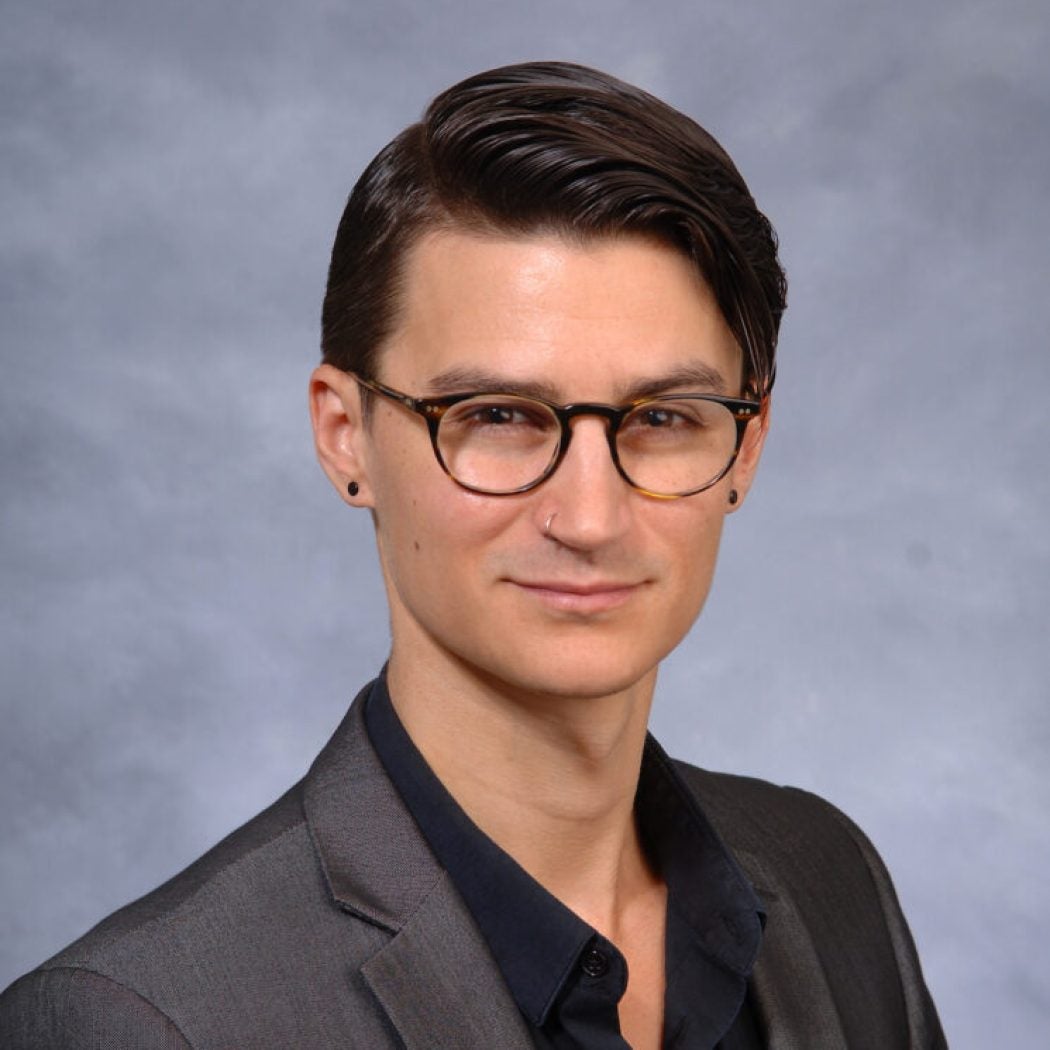 "The field of philosophy of disability has been around since at least the nineties, and it has steadily grown. But there has never been a dedicated, scholarly outlet for debates in the field to develop according to their own terms and for scholars working in the field to have a very focused place to engage with one another."
A Testimonial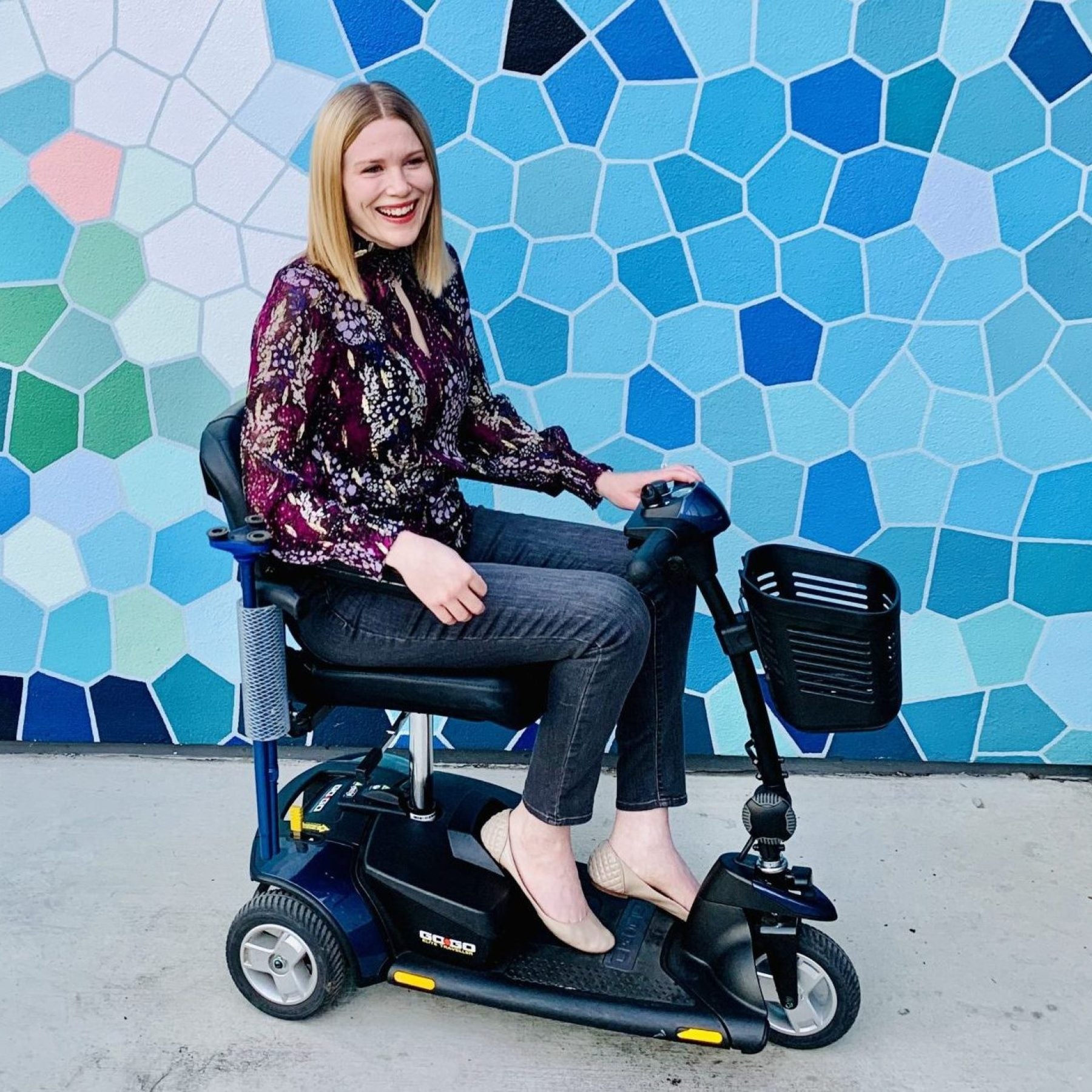 "The ultimate goal is to co-create space where disabled people (with apparent and non-apparent disabilities) can fully belong and thrive."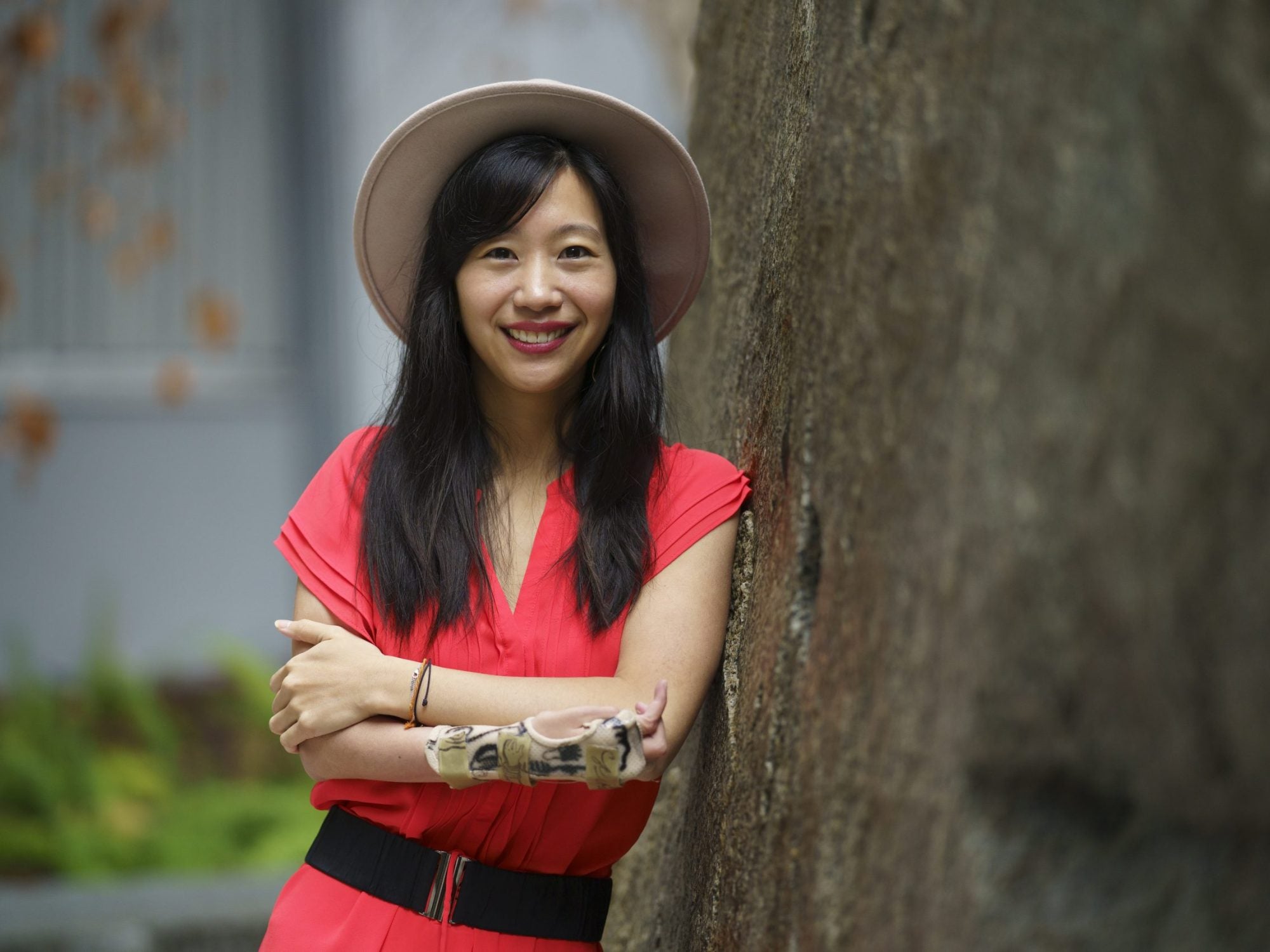 Alumni Engagement
The university established the Disability Empowerment Endowment Fund through a seed gift from Tiffany Yu (B'10), founder of the company Diversability – which started as a student group at Georgetown.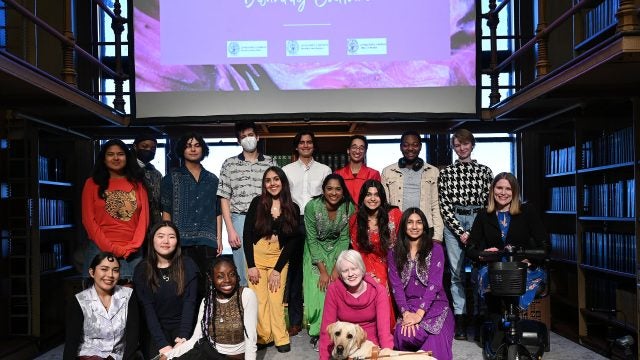 In March, Georgetown students performed at ACDC: Art Celebrating Disability Culture, an event that featured a wide variety of art mediums, from song to spoken word and sculpture.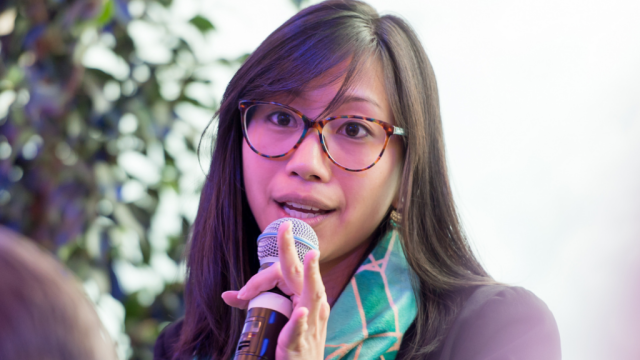 Tiffany Yu (B'10) started a student club at Georgetown focused on disability identity and culture. She has since transformed the club into a company that empowers disability pride and community.
Ethics Lab and Disabilities Studies Partnership
With the support of a $100,000 current-use gift from Matt (C'02, L'09) and Jenae (L'09) Ruesch, the Ethics Lab is creating a new three-week disabilities studies module to be piloted in the Introduction to Ethics course offered through Georgetown's philosophy department.
A Testimonial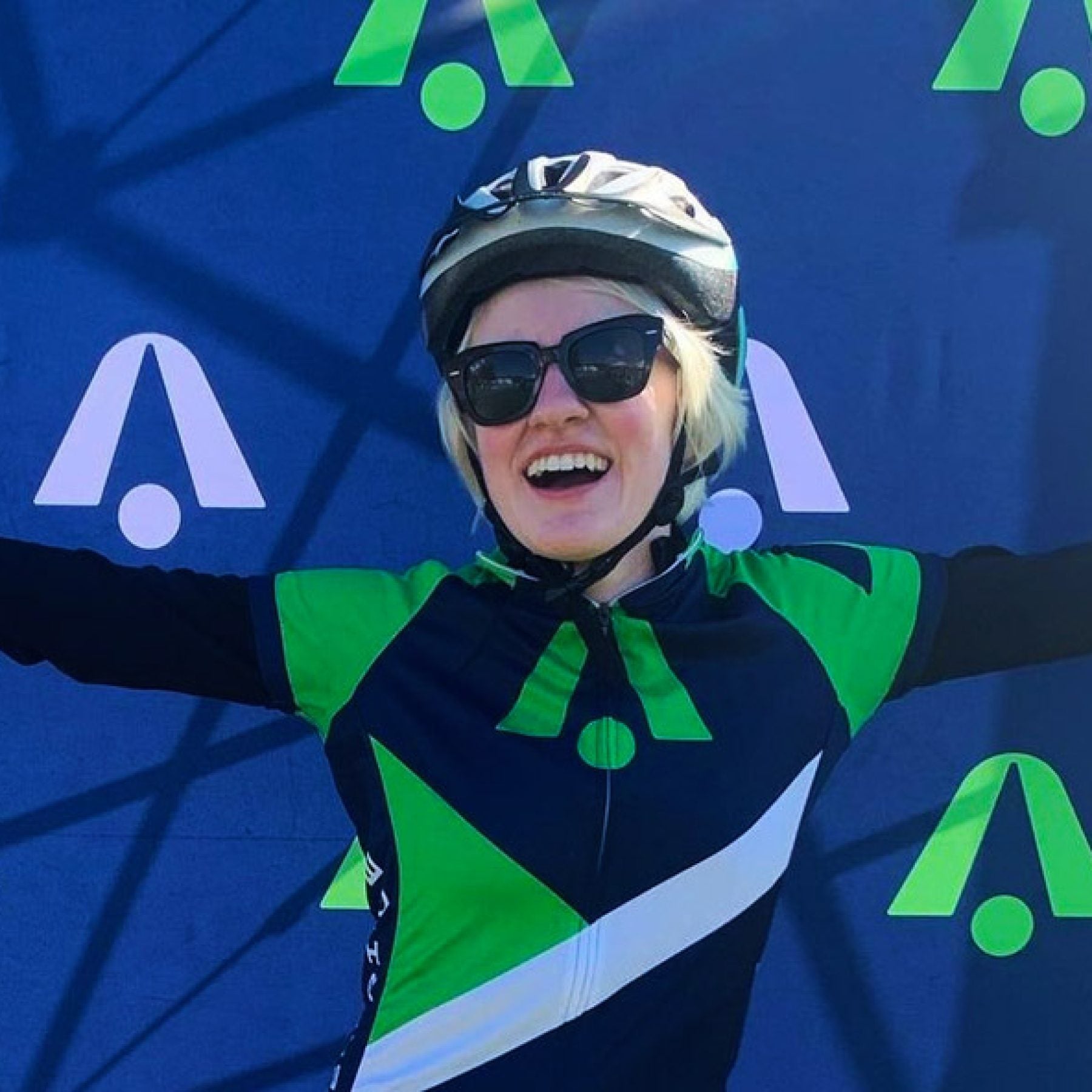 "The social model helped me realize that my blindness is not a problem or a source of shame. Instead of regarding my albinism as a genetic mutation or abnormality, I began viewing it as a characteristic, a part of who I am."
Disability Culture and Policy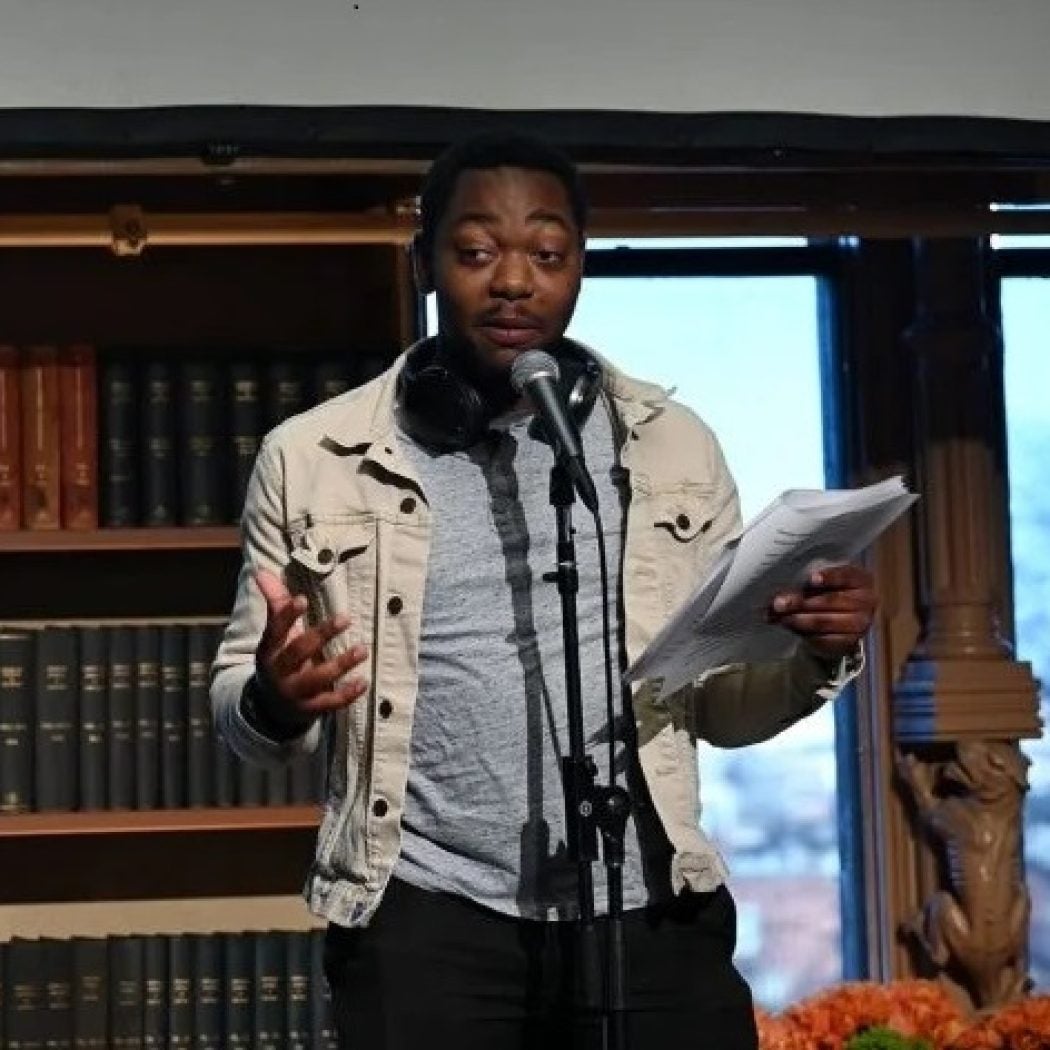 "This art piece is my visual representation of a sensation I feel constantly. It is a celebration of disability culture because part of recognizing my disability was coming to terms with my ever present need for movement."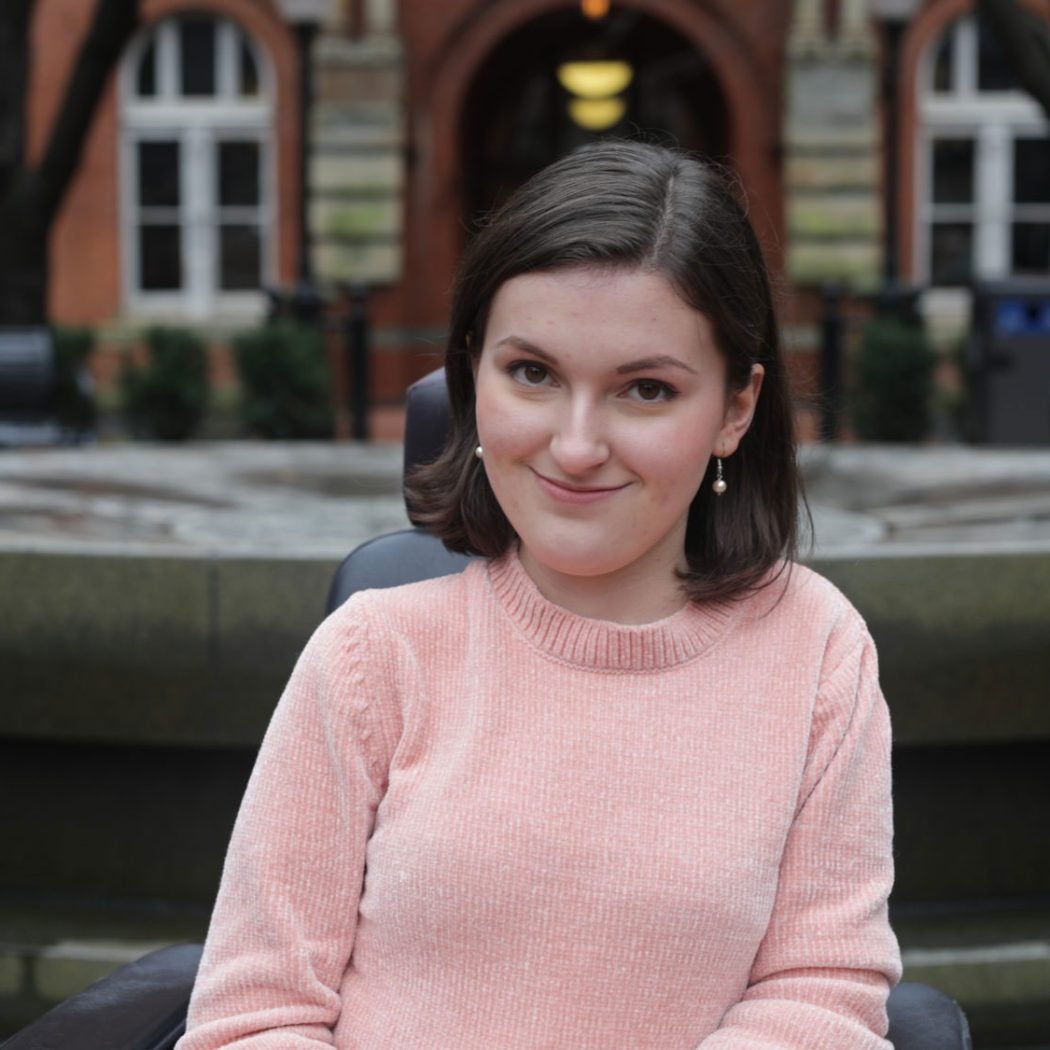 "With my lived experience as a wheelchair user and my academic background studying Latin America, Africa, disability and international development, I aim to pursue a career crafting and implementing disability policy across the globe. I believe the key to achieving increased equity is transnational disability community-building and comparative policy research."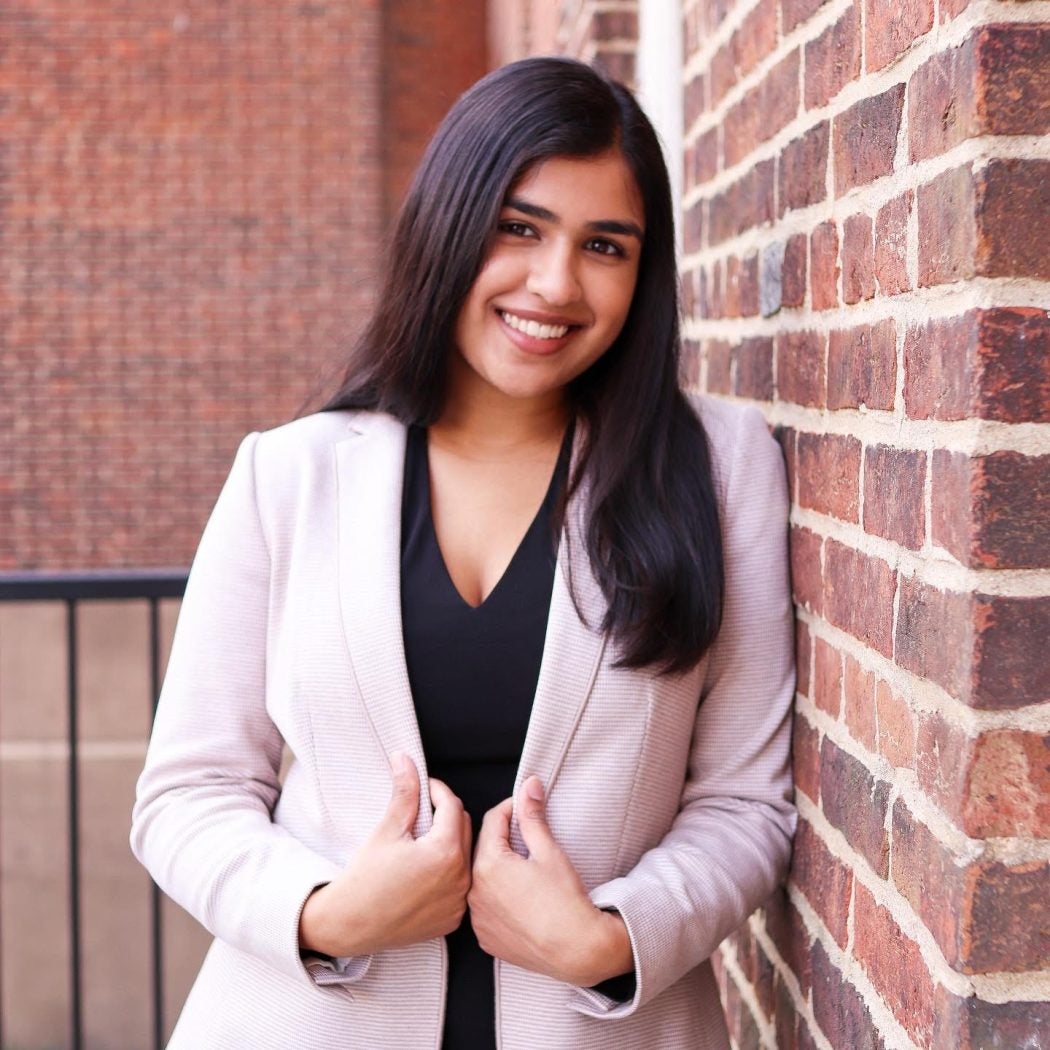 "My goal is to engage other stakeholders, including non-disabled students and administrators, in education and awareness on the issues facing Disabled people."
President DeGioia Addresses the Importance of Mental Well-Being
It's okay not to be okay, but that doesn't mean you have to face these challenges alone. Georgetown has resources to support, affirm and connect our community.