Celebrating Disability Pride, Communities and Culture at Georgetown
People with disabilities belong to many diverse communities and racial and cultural backgrounds. From the Deaf community to the intellectual disability self-advocacy movement, from organizing by activists with physical disabilities or Autism, people with disabilities come together throughout the year to celebrate inclusion and identity, civil rights achievements and the development of disability studies.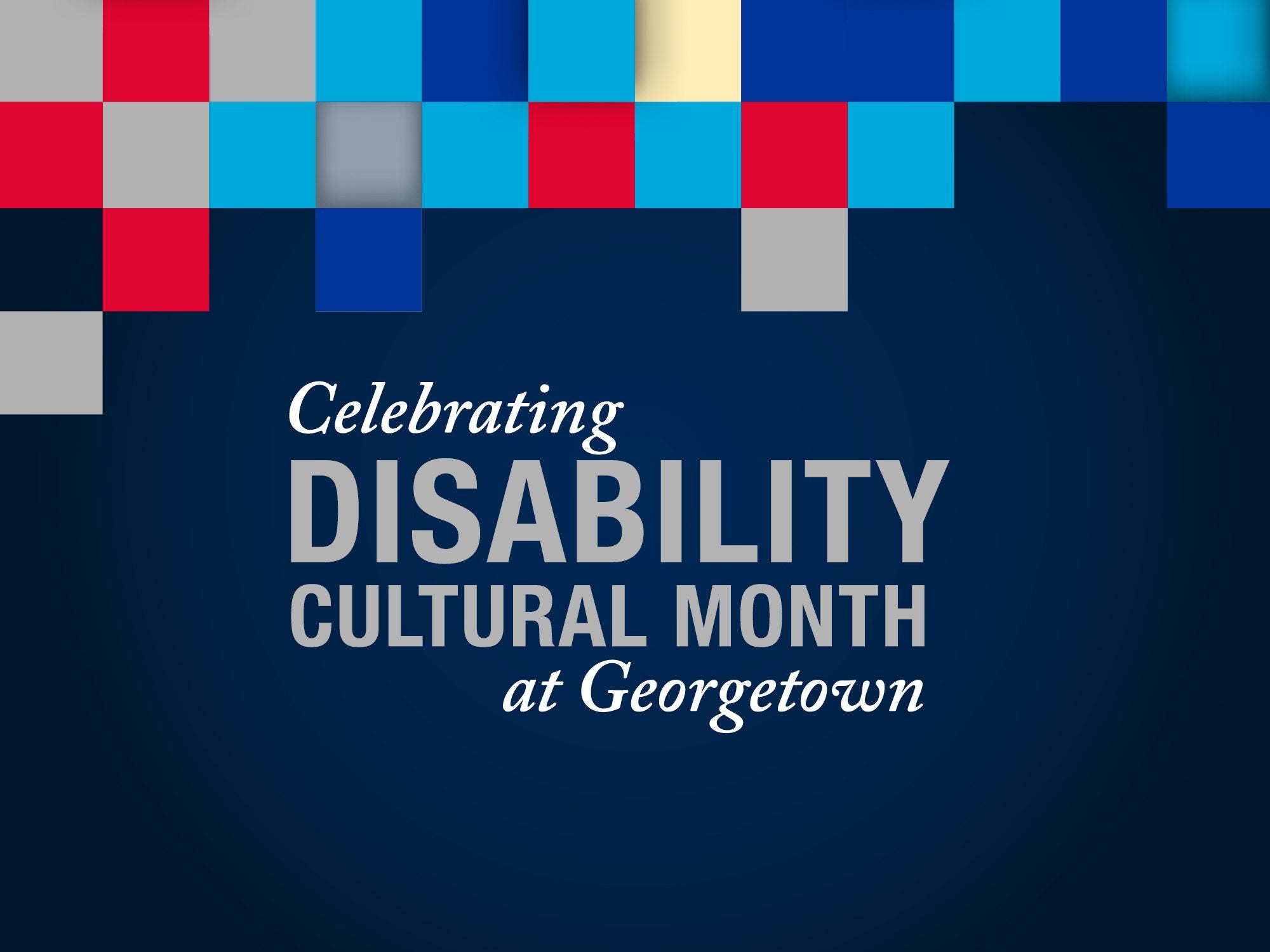 Disability Cultural Month
The U.S. federal government has designated October as National Disability Employment Awareness Month, which is celebrated at Georgetown as Disability Cultural Month. Throughout this month and the academic year, the disability community at Georgetown comes together to provide programming that affirms and celebrates all members of the disability community.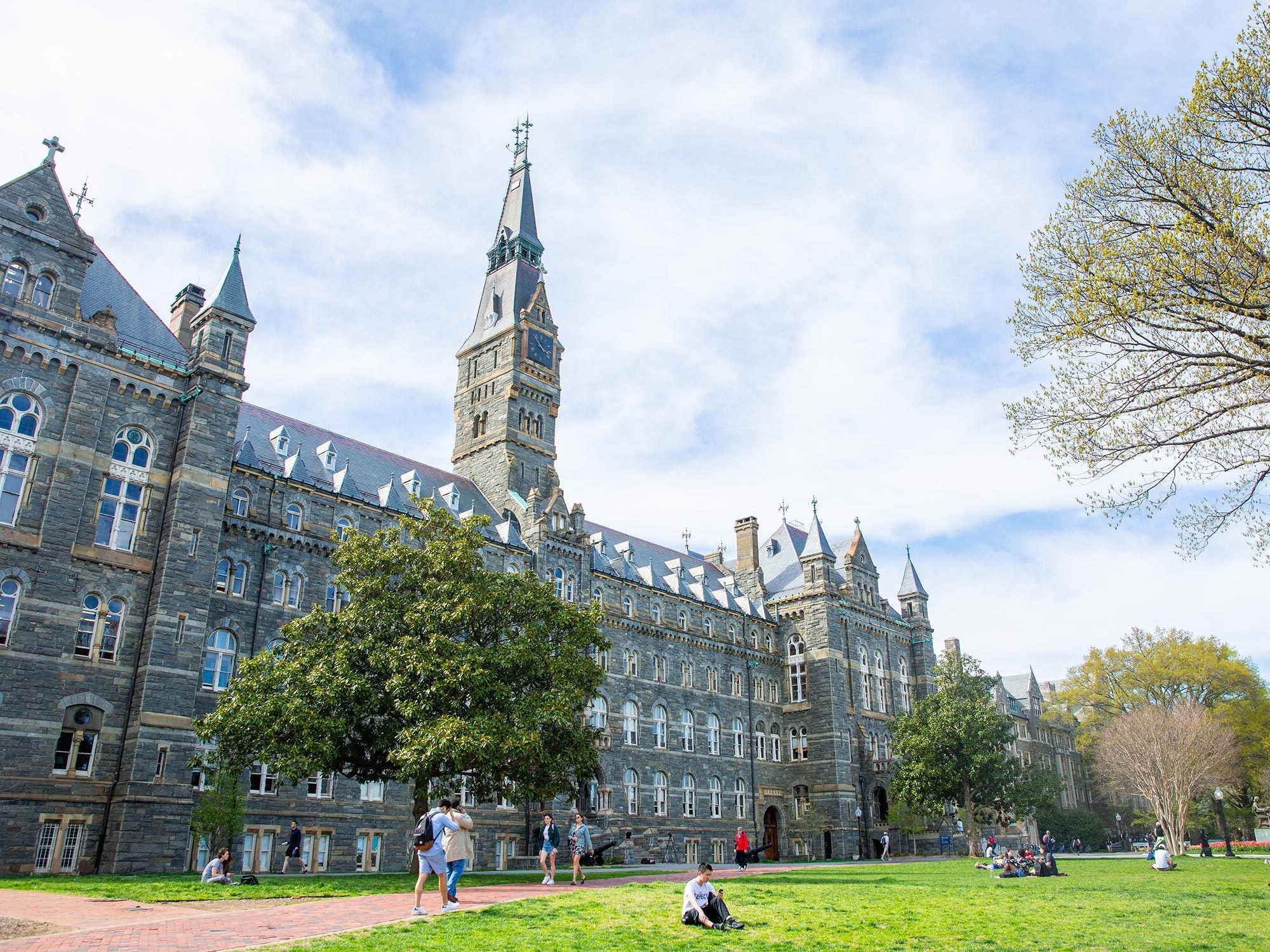 Program in Disability Studies
Disability studies offers students critical tools to analyze normativity and deviance, how societies grapple with physical and mental differences and how disability becomes a site for negotiating stigma and social power.
A Testimonial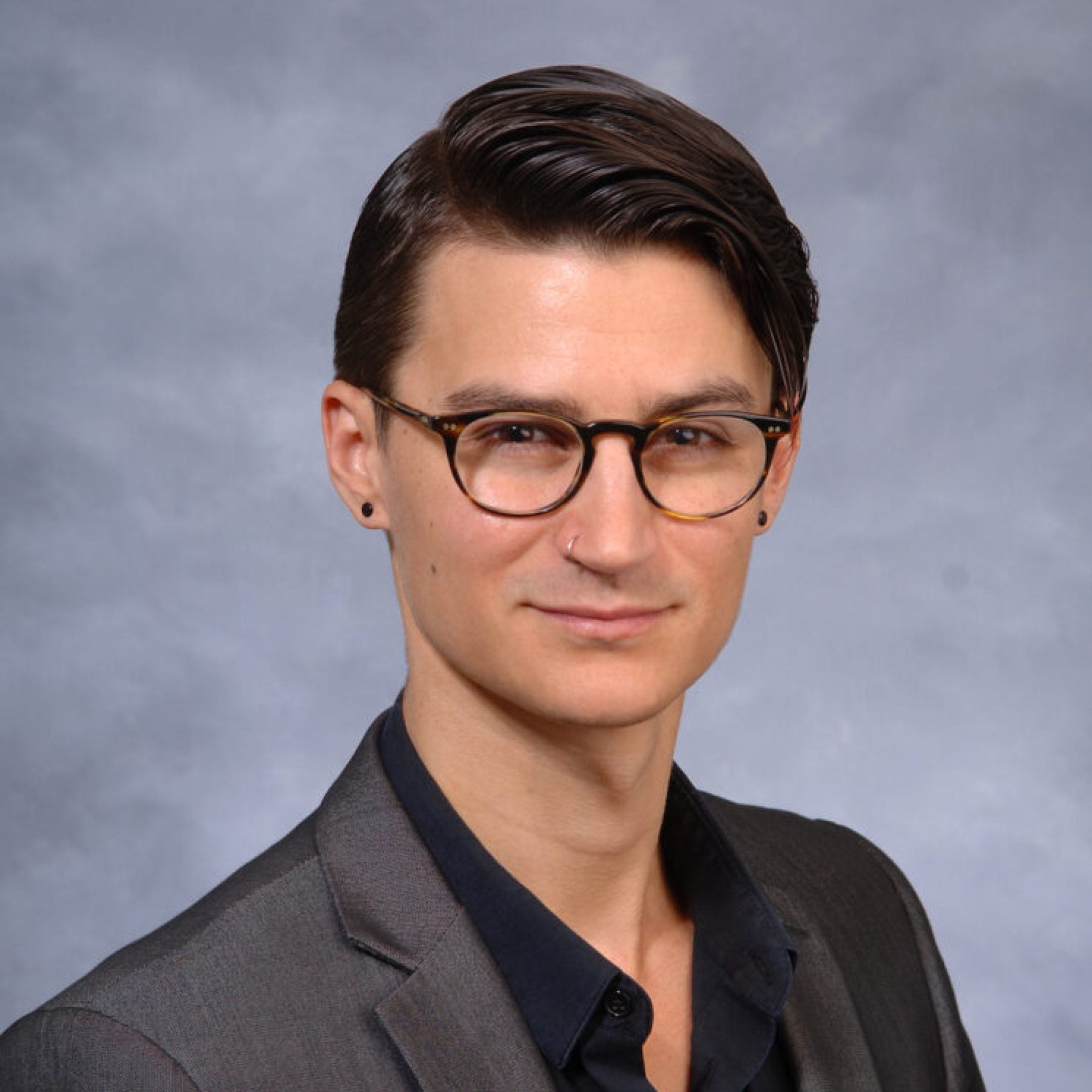 "The field of philosophy of disability has been around since at least the nineties, and it has steadily grown. But there has never been a dedicated, scholarly outlet for debates in the field to develop according to their own terms and for scholars working in the field to have a very focused place to engage with one another."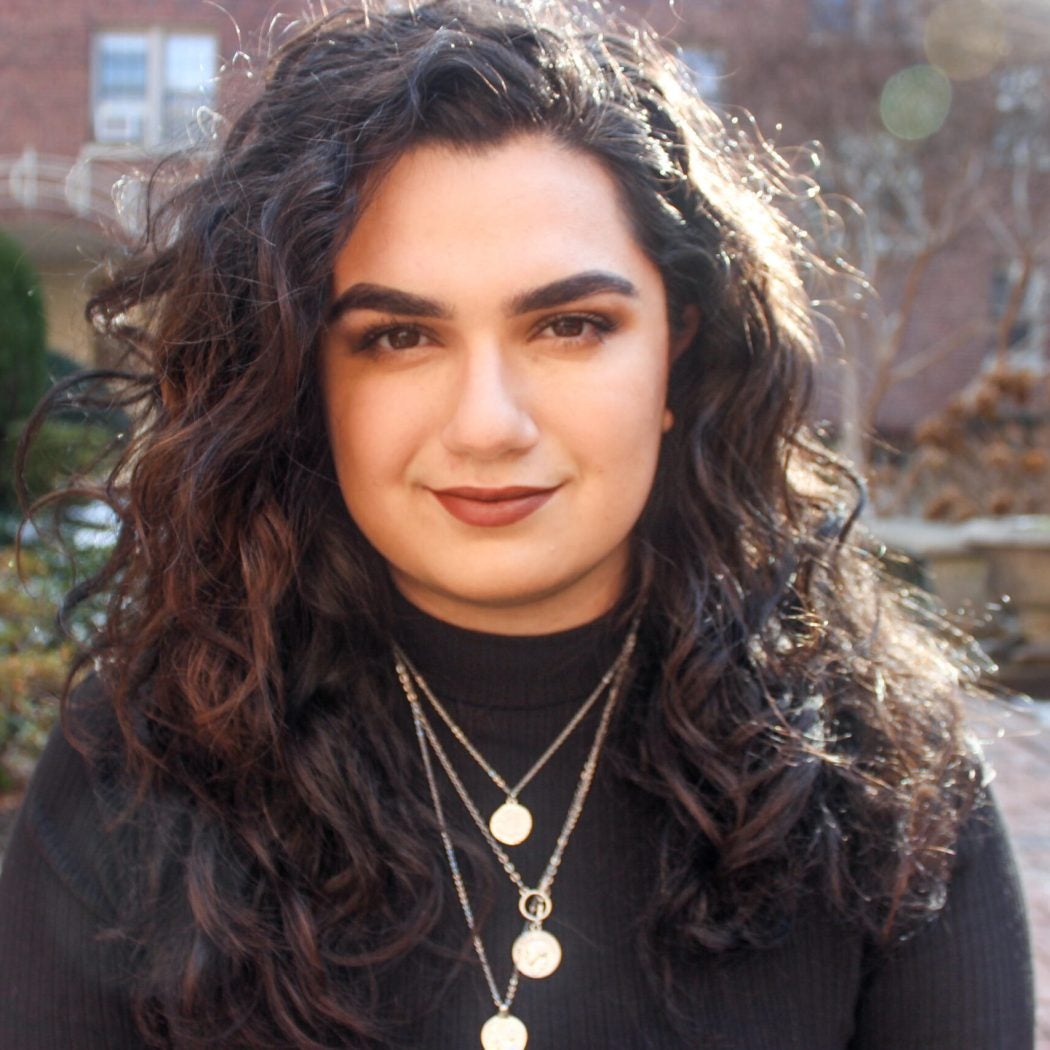 "I want to bring awareness to the speech and debate world. I want the kids participating to know that accessibility is a thing that they deserve. I want to see speech and debate organizations at every level reevaluate what they are doing and make honest efforts to reach out to their disabled participants and help them in the ways they can."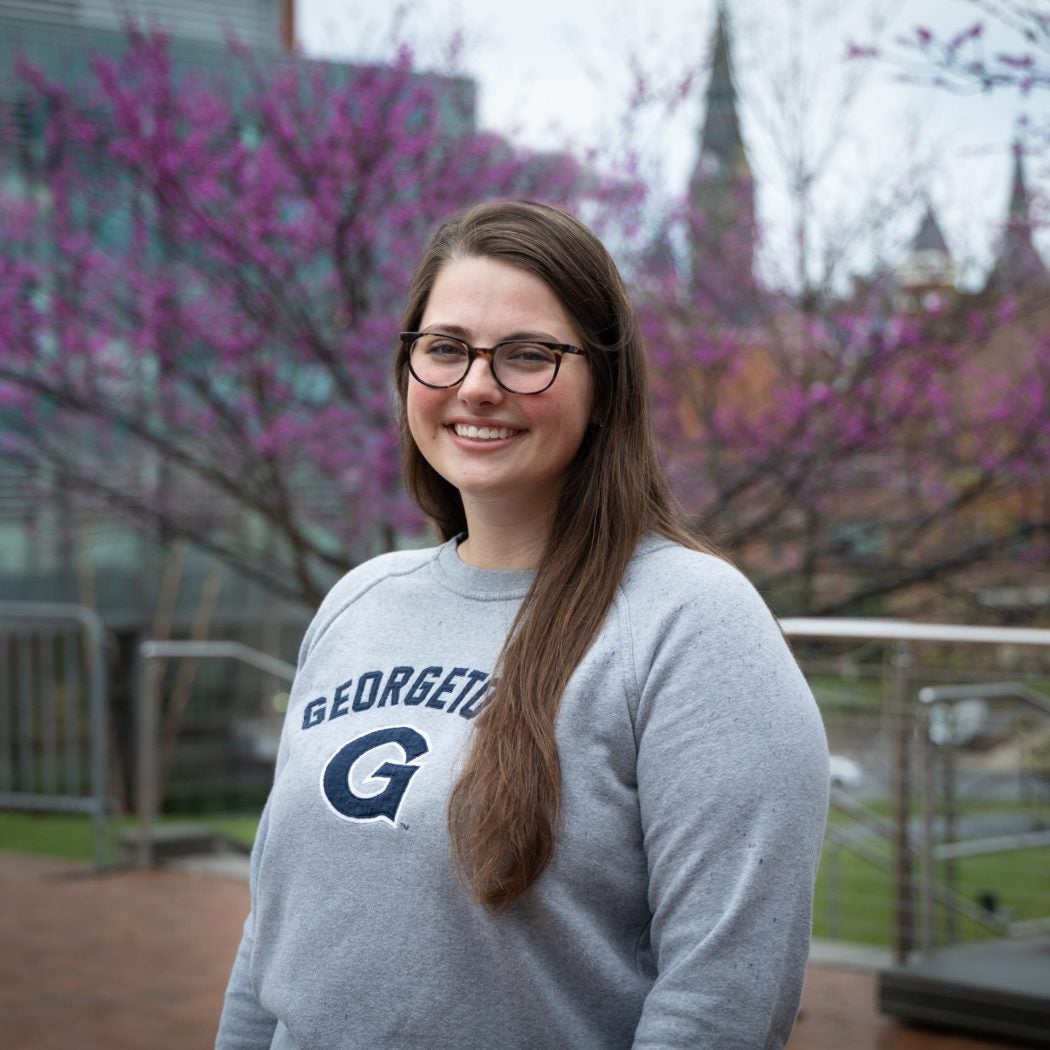 "We had so many shared experiences that we didn't even realize just from being disabled students at Georgetown, which for me was really powerful — to just feel that solidarity and have people to fall back on. This is something that we can be proud of. This is something that we can build a community around."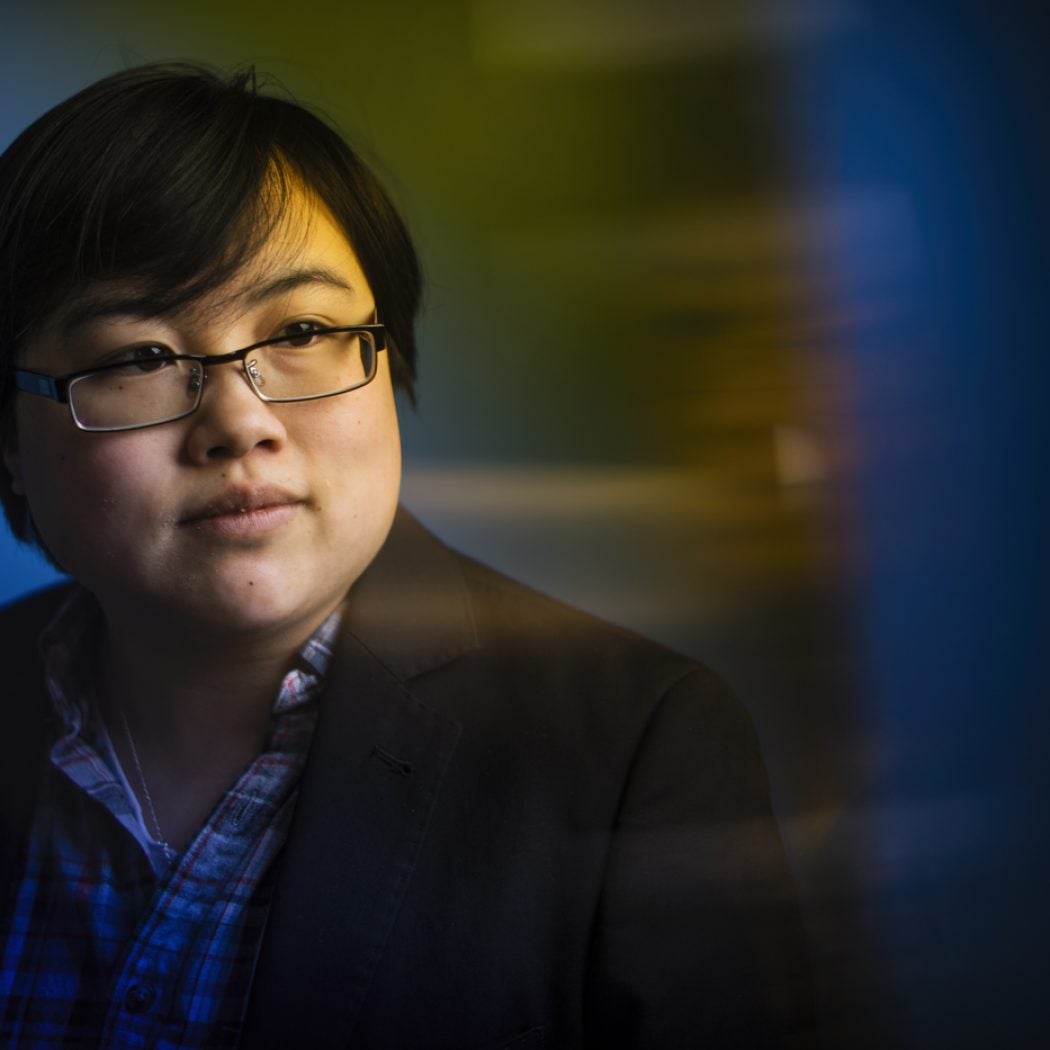 "I want to encourage us to honor the collaborative, collective and interdependent nature of disability justice work, led by queer and trans, Black, Brown, Native and Asian disabled people, many of whom go unnamed and unrecognized though this work is critical for our survival and our future."
A Testimonial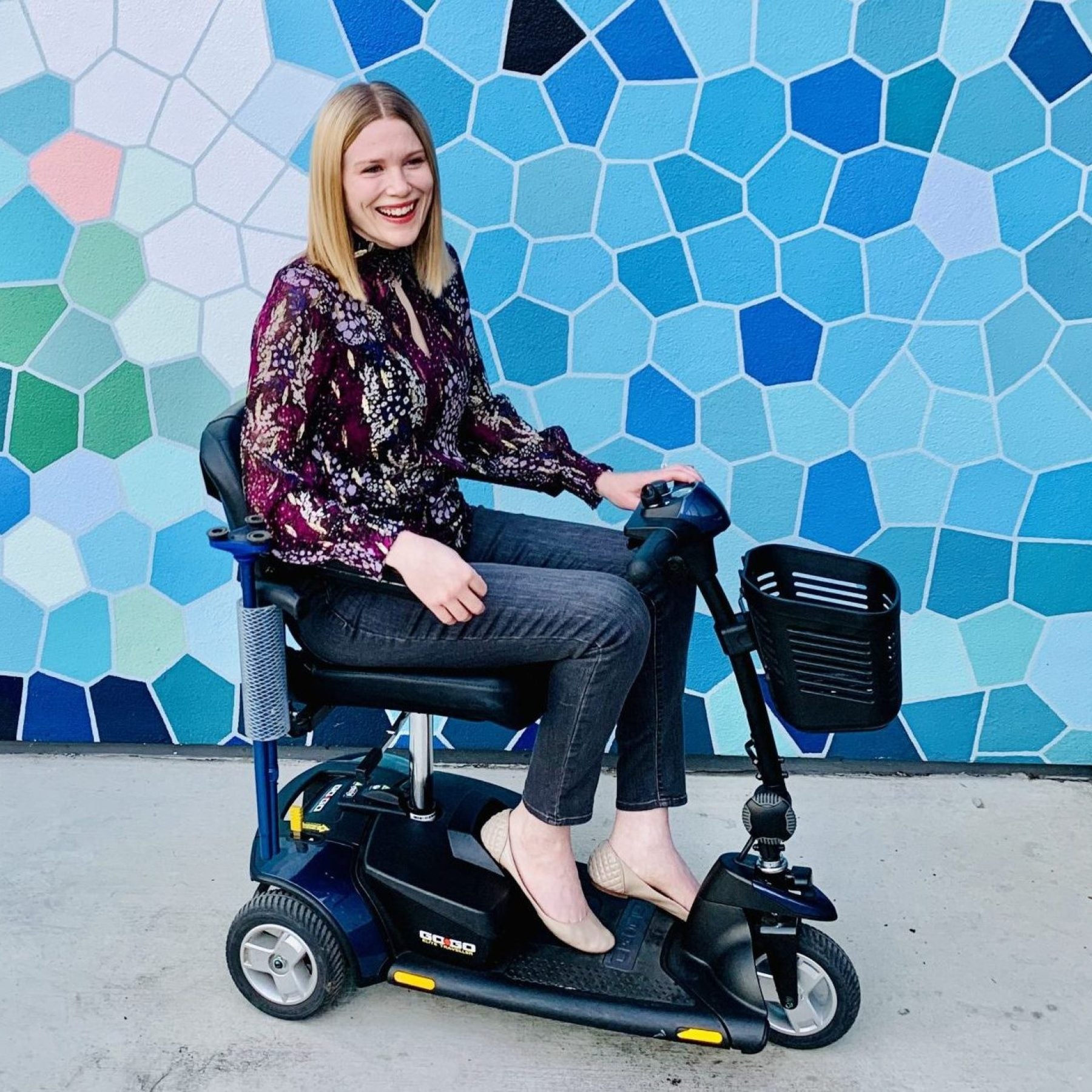 "The ultimate goal is to co-create space where disabled people (with apparent and non-apparent disabilities) can fully belong and thrive, where we don't have to mask our disabilities or deal with the stigma or shame that many have around disability."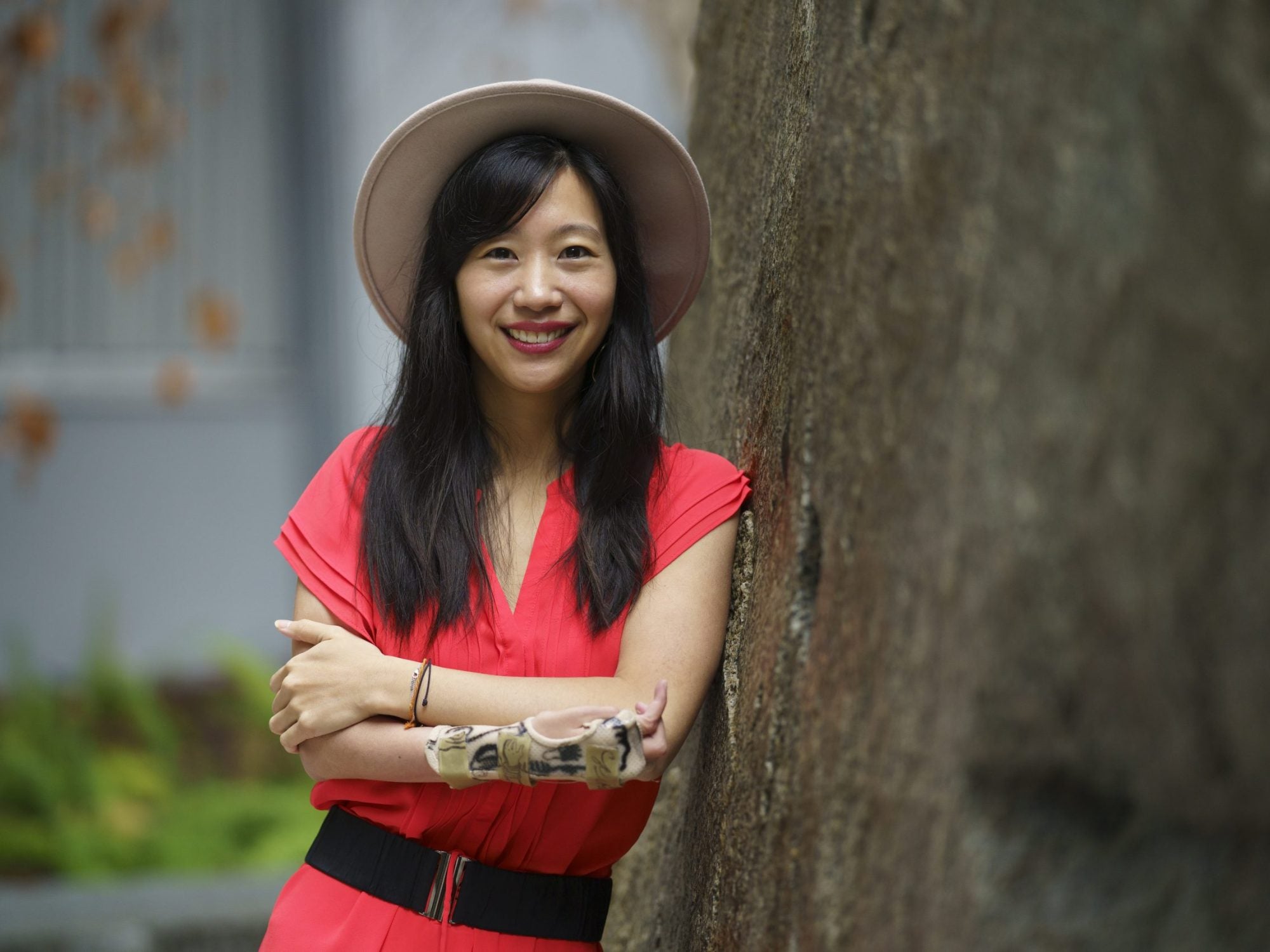 Alumni Engagement
The university established the Disability Empowerment Endowment Fund through a seed gift from Tiffany Yu (B'10), founder of the company Diversability – which started as a student group at Georgetown.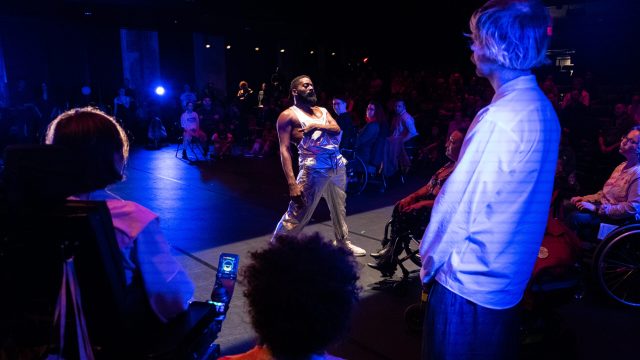 Meet Jerron Herman, a dancer, playwright and advocate in the disability space. He's also the new artist/scholar/activist-in residence in the Program in Disability Studies.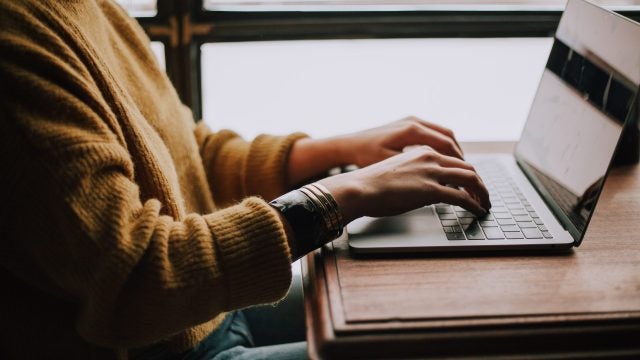 Special Advisor for Disability Libbie Rifkin is collaborating with colleagues to promote accessible ways to communicate through digital means, part of ongoing efforts to advance accessibility at Georgetown.
Ethics Lab and Disabilities Studies Partnership
With the support of a $100,000 current-use gift from Matt (C'02, L'09) and Jenae (L'09) Ruesch, the Ethics Lab is creating a new three-week disabilities studies module to be piloted in the Introduction to Ethics course offered through Georgetown's philosophy department.
A Testimonial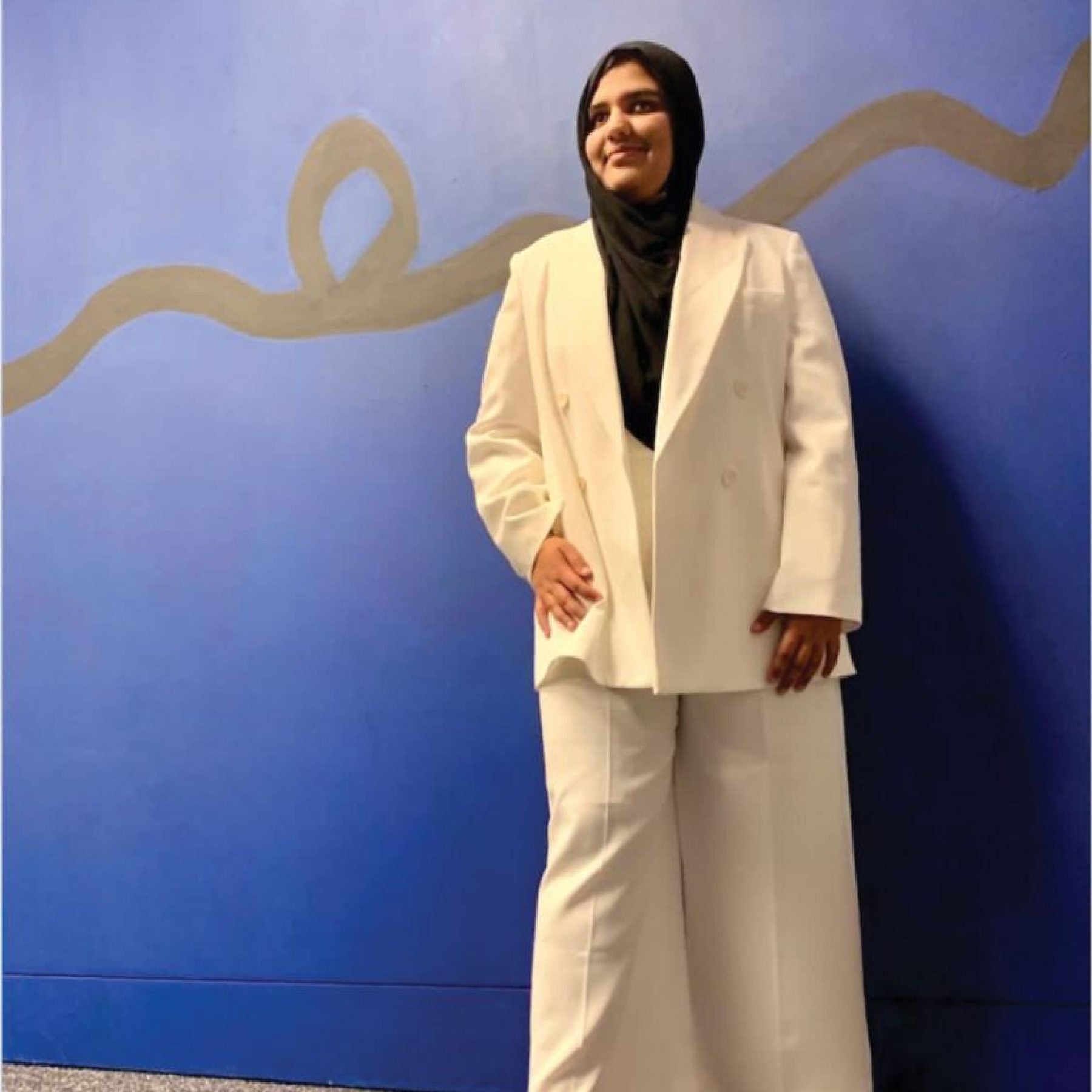 "The cultural perception of disabled individuals is integral to shaping the mindsets of policymakers, implementers and enforcers. I began to recognize from my classes the inextricable link between the culture that shapes us and the policies that we hope will shape our future."
Policy and International Affairs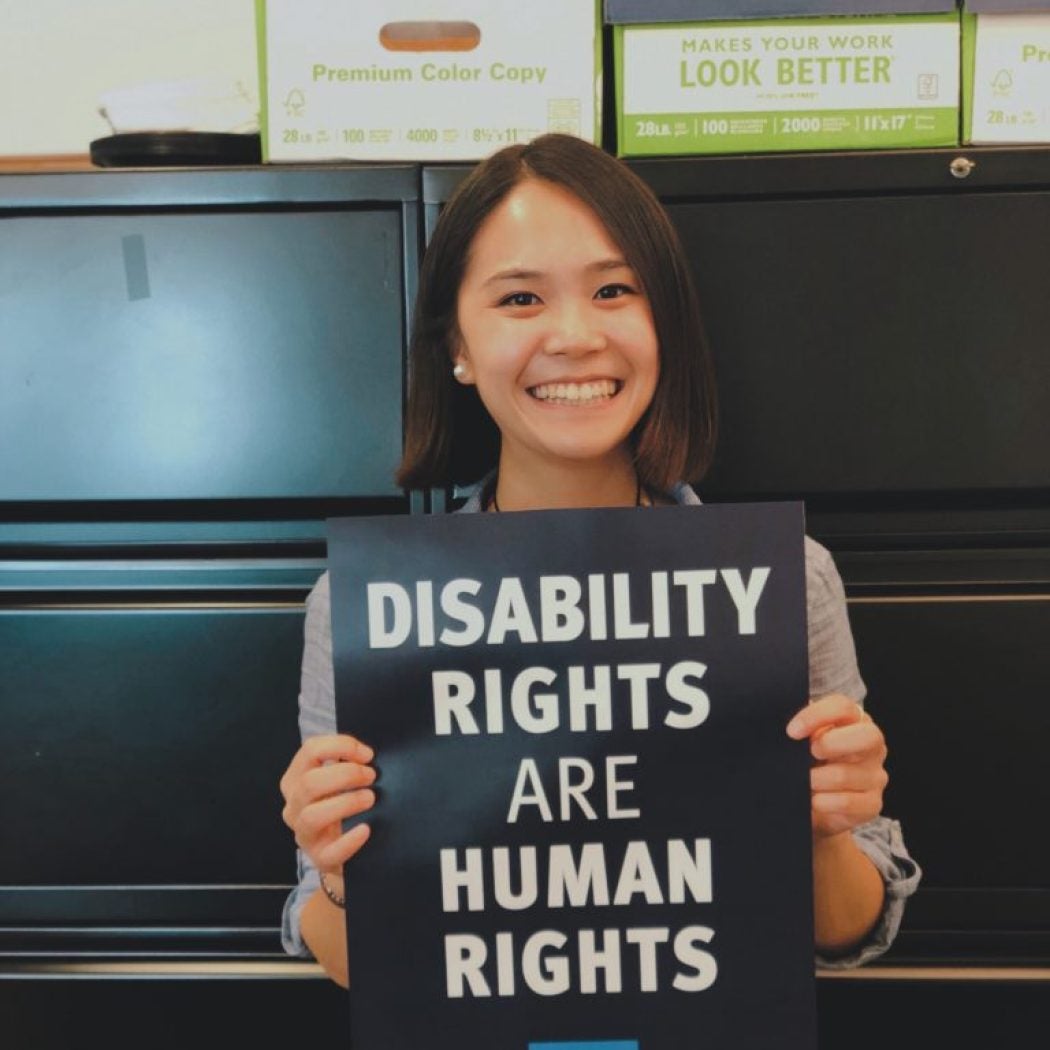 "I am passionate about advocating for systematic changes to promote and protect the rights of persons with disabilities and include them as active participants in development work centered on access and inclusion."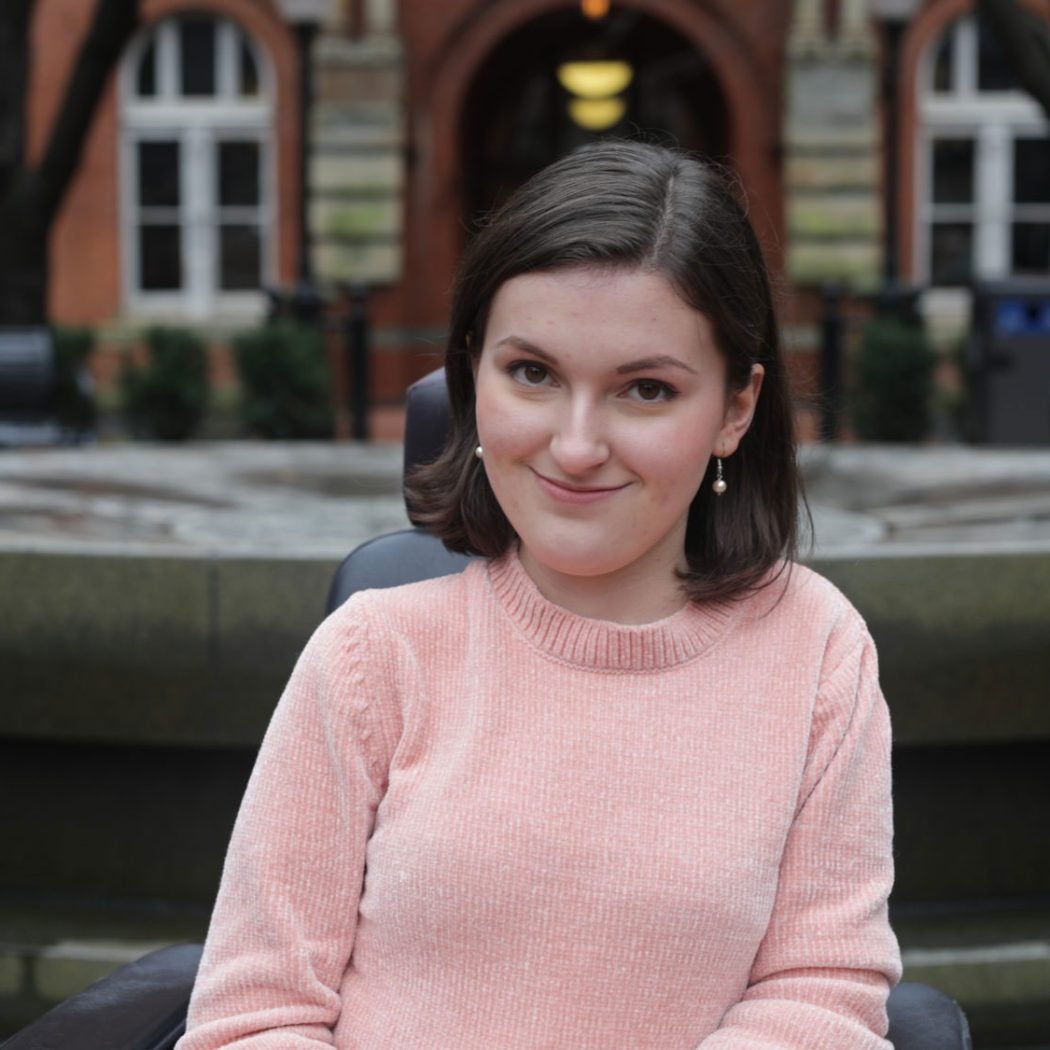 "With my lived experience as a wheelchair user and my academic background studying Latin America, Africa, disability and international development, I aim to pursue a career crafting and implementing disability policy across the globe. I believe the key to achieving increased equity is transnational disability community-building and comparative policy research."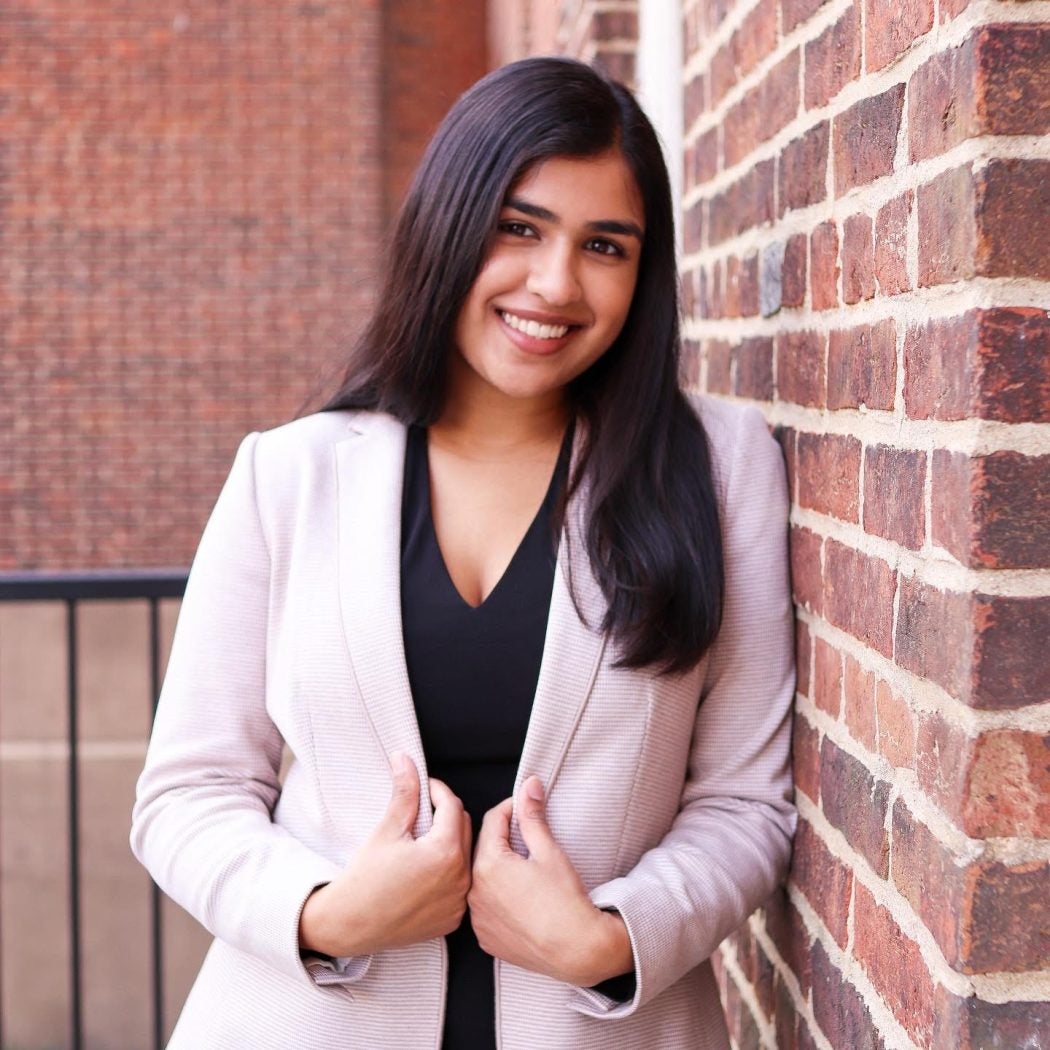 "My goal is to engage other stakeholders, including non-disabled students and administrators, in education and awareness on the issues facing Disabled people."
President DeGioia Addresses the Importance of Mental Well-Being
It's okay not to be okay, but that doesn't mean you have to face these challenges alone. Georgetown has resources to support, affirm and connect our community.