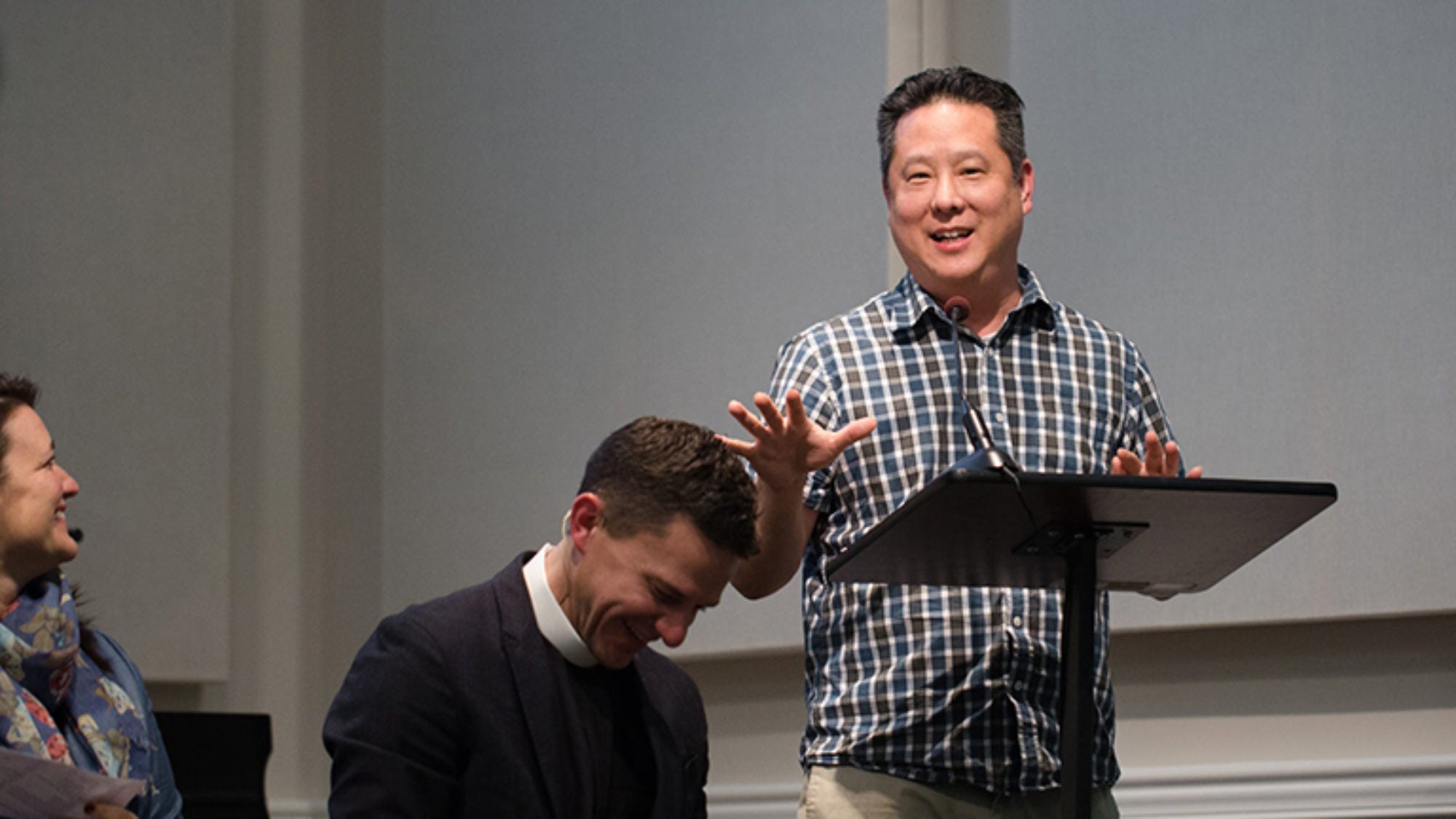 Category:

University News
Title:

Vulnerable DC Children, Families Helped by 2018 Legacy of a Dream Award Winner
Date Published:
November 27, 2017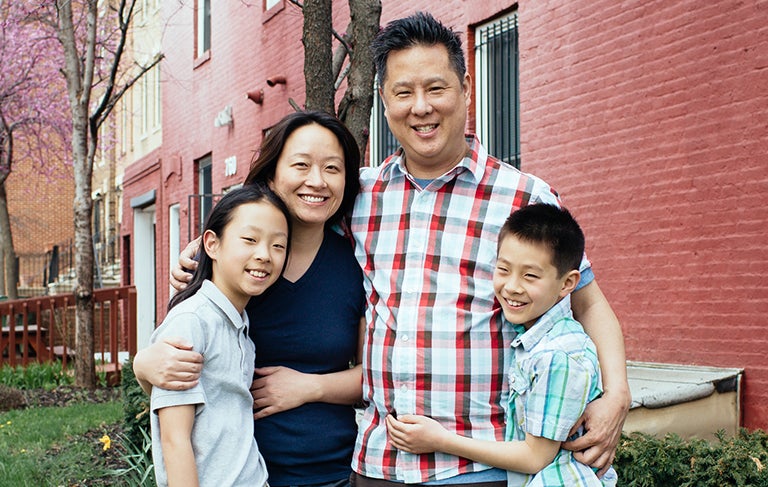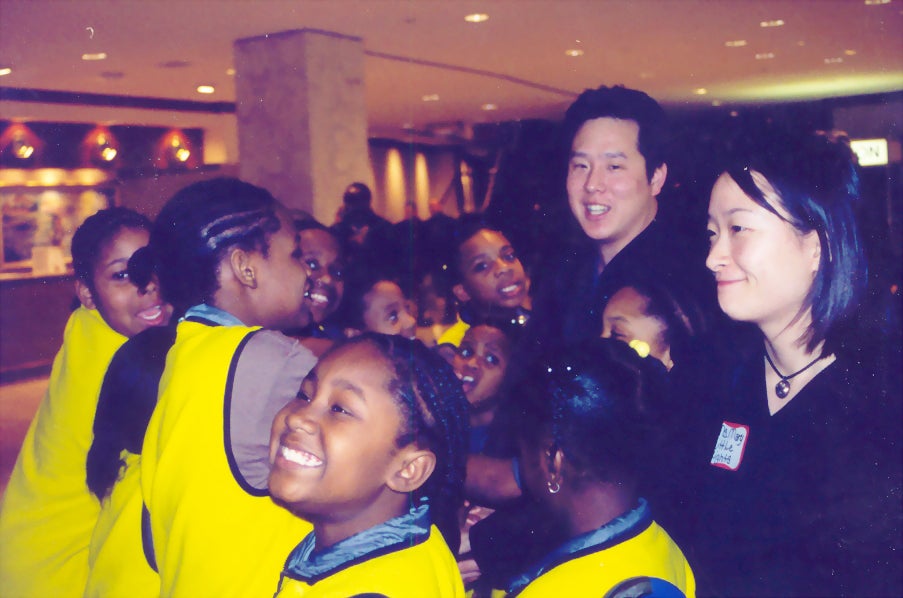 Jenkins, 27, who lived at Potomac Gardens public housing complex in Southeast Washington, DC, from the time she was an infant until a few years ago, says her life was difficult from the start.
"We had nothing around," she says. "Living in Potomac Gardens has been a struggle because of drugs and other problems. Kids still struggle there."
Peace of Mind
When she was about 8, however, Park and Little Lights began offering children at Potomac Gardens one-on-one tutoring, homework clubs, mentoring and youth nights.
"Little Lights was my tranquility," says Jenkins, whose 7-year-old daughter, Darriyah, now attends the organization's programs. "It was my peace of mind."
Nowshe is a full-time program coordinator for Little Lights, whose mission is to empower underserved youth and families in Washington, DC, "by sharing the hope of Christ through compassionate action, caring relationships and racial reconciliation."
The Legacy of a Dream Award is an integral part of Georgetown's commitment to addressing key issues in Washington, DC, and marks the start of a yearlong commitment and sustained partnership with the awardee to leverage the honor for broader recognition of his or her community organization or cause.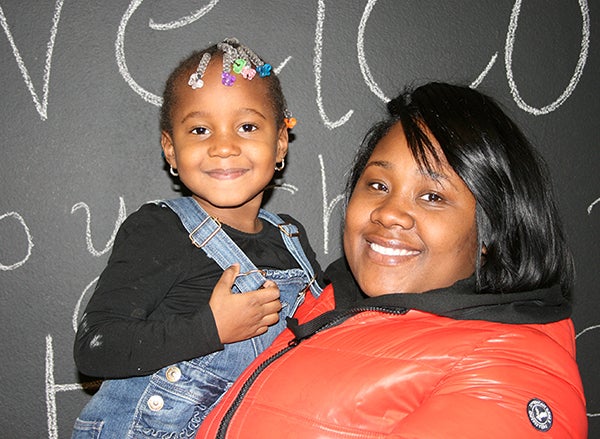 "Steve has dedicated his life to supporting some of our city's most vulnerable children and families," says Chris Murphy, Georgetown's vice president for government relations and community engagement. "His commitment to service and transformational change exemplifies Dr. King's spirit and enduring legacy."
Holistic Ministry
"It's a tremendous honor," says Park, who started Little Lights as a small after-school program in his parents' Tae Kwon Do studio 22 years ago. "I know some of the people who have won the award before, and knowing about their work, it's a great honor to follow in that line of people."
Since 1995, the organization has served about 900 children and families in the under-resourced Potomac Gardens, Hopkins and Benning Terrace public housing complexes in Southeast, DC.
Park says the organization provides "holistic ministry" to children in these neighborhoods, where 90 percent of youth reside in single-parent, female-headed households, many living on less than $12,000 a year.
Youth and Adult Programs
Children in the neighborhoods attend Little Lights' after-school and summer camp programs, receive one-on-one Christian mentoring and academic tutoring and participate in homework clubs.
The organization offers economic empowerment and family resource programs for adults, including on-the-job training, and provides a space for Friday night gatherings comprising dinner, fellowship, worship and teaching for adults and teens.
Little Lights also partners with the DC Diaper Bank and serves as a diaper distribution site for the low-income Washington, DC families it serves.
Every month, DC residents receive one box of 50 diapers for each child in their care. The organization also provides turkey baskets at Thanksgiving and creates Christmas "stores," where parents and children can pick out and wrap presents for one another.
Vital Commitment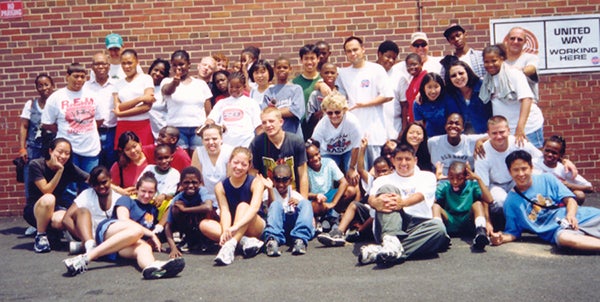 Since 1995, Little Lights has served about 900 children and families in the under-resourced Potomac Gardens, Hopkins and Benning Terrace public housing complexes in Southeast, DC.
DC Housing Authority and Job Training The District of Columbia Housing Authority (DCHA) has increasingly granted Little Lights room to offer its programs in the public housing communities it serves.
"Little Lights is a vital part of the Potomac Gardens and Hopkins community," says Tyrone Garrett, the housing authority's executive director. "Their long-term commitment, resources and inspired volunteers are truly admired and appreciated by the community and DCHA's staff."
As part of Little Lights' goal of providing employment opportunities in the neighborhoods it serves, the organization employs six men from Potomac Gardens for Little Lights' Clean Green Team.
The team does all the landscaping for that public housing site, Hopkins and private residences on Capitol Hill. D&A Dunlevy Landscapers, Inc. of Washington, DC, trains the men, allowing team members to gain job experience, build their resumes and provide for their families.
Park's organization began with one person and now employs a full-time staff of 13 and about 40 part-time staff members.
Similar Missions
Park says the mission of Little Lights aligns with Georgetown's Jesuit tradition of women and men for others and cura personalis or care of the whole person.
"Our mission is to provide holistic support for vulnerable children, youth and families to thrive in every aspect of life socially, educationally, economically and emotionally," he says. "We want to support our students to be healthy physically through quality meals and exercise, provide practical assistance academically through tutoring and technology, empower economically through ongoing employment and job-seeking assistance, as well as instill care for their emotional, relational and spiritual lives."
"We are all about caring for the whole child, whole family and the whole community with compassion at the center," Park adds.
"Steve Park's commitment to serving some of the most marginalized members of our city is exemplary," says Georgetown President John J. DeGioia. "Through his visionary leadership of Little Lights Urban Ministries, children and families are provided with holistic resources – after-school tutoring, summer programs, and on-the-job training – that equip them to do their very best work and become their very best selves. It is an honor to recognize his many efforts and the great compassion and care he brings to his work with this award."
A Unique Friendship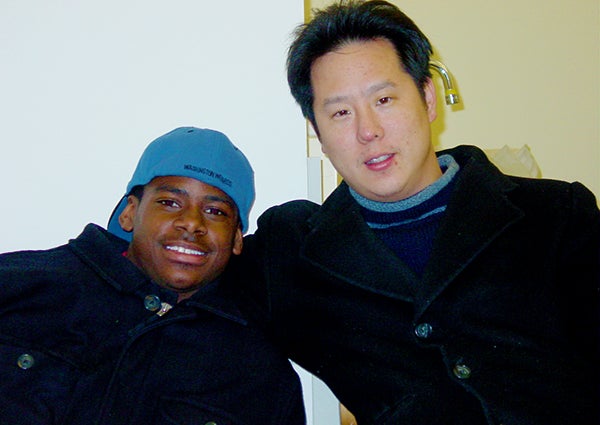 Dwaine Brown, now a program coordinator for College Tracks at Wheaton High School in Maryland, says Park became a male role model for him when no one else could.
Raised by his grandmother in Potomac Gardens while his parents struggled with drug addiction, Brown met Park when he began taking classes at the Tae Kwon Do studio owned by Park's parents.
"At the time I didn't have a male influence," explains Brown, 30, who met Park when the Potomac Gardens resident was about 10 years old. "I really missed out on a lot of the things that a kid would miss out on if they didn't have their dad or an older brother in their life."
"That was something that Little Lights and Steve especially provided to me," says Brown, who helps his high school students with all aspects related to applying to college. "Just always being there for me, and as I got older, whenever I had questions on things pertaining to manhood specifically, I could always go to him."
'Selfless People'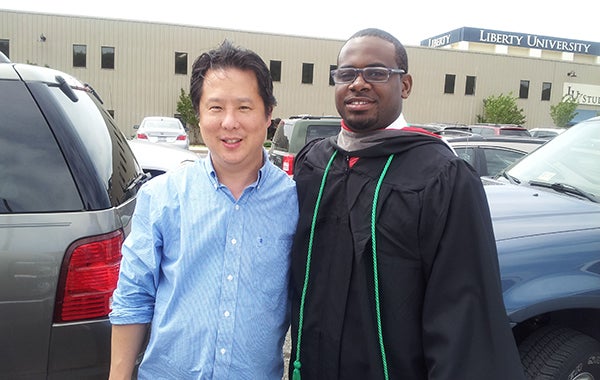 Brown later attended Park's wedding, and Park and his wife, Mary, Little Lights' deputy director, attended Brown's graduations from high school and college as well as his wedding and celebrated the birth of his son last year.
And when Brown heard that his father was dying in the hospital a few years ago, he called Park late at night.
"I wanted to meet family at the hospital, and Steve beat me there," recalls Brown, who volunteers to speak at Little Lights events whenever his schedule permits. "He didn't have to do that. Steve and his wife, Mary, are the most selfless people I've ever met. They are always willing to give of their time, their energy."
Race Literacy
Park, well aware of the racial divides that persist in Washington, DC, teaches a class on Race Literacy at Little Lights.
"Serving in an African American community, you can't ignore the issue of race," he says. He says one of the things they talk about in the class is that race is something that's been constructed over time, not a biological fact.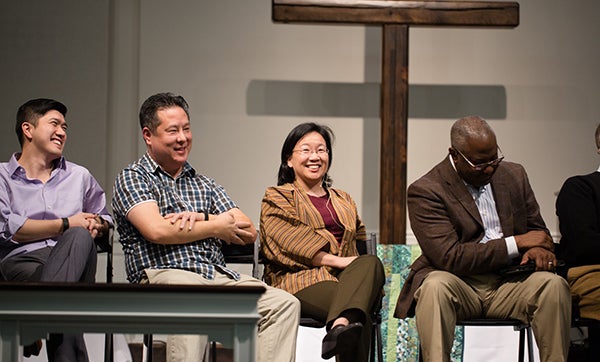 "Unless we get to the deeper history and nationally lament, and grieve at the suffering caused by racism, I don't think we're ever going to heal as a nation," he says. "If we don't do this, we're going to pass this misunderstanding on to our children and grandchildren, and there's going to be more and more pain and violence."
Serving the Marginalized
Little Lights had very simple beginnings. In 1994, Park met a boy named Darrell while helping to run a summer camp at his parents' Tae Kwon Do studio.
"I realized Darryl was in the eighth grade and couldn't read a Dr. Seuss book," Park recalls. "He was an inspiration. I wanted to support these kids beyond the camp."
Park sees Little Lights as a "committed friend" to the communities it serves.
Committed, Long-Term Support
"We're not just programmatic," he says. "The community will sometimes come to us to shuttle residents to a funeral or a candlelight vigil or to bring candles or help lead a prayer. I feel like that's our main purpose, to be this committed support system to the community, building relationships but providing practical support and doing it long-term."
The Parks and their two middle-school-age children, Kayla and Dylan, live in Anacostia.
'Inspiring Leader'
Ted Kim, deputy chief, Asylum Division for U.S. Citizenship and Immigration Services at the Department of Homeland Security and Little Lights' board chair, says he first learned about Little Lights after he moved to DC in 1999.
He's "just as passionate and joyful about serving others" as when he first started the nonprofit, says Steve Park's wife, Mary, who serves as deputy director at Little Lights.
"I volunteered with Little Lights to take a group of boys back-to-school shopping for clothes," he explains.
Kim's job involves protecting vulnerable populations through the federal asylum program, so joining the Little Lights Board was a natural fit.
"Steve is a very inspiring leader, and I think what makes him so successful in his work is his passion for service and his ability to translate that passion into a vision," he says. "That vision has helped Little Lights grow into the organization it is today – one that has been sustainable, lasting, and able to serve the community's needs holistically, through children's programs, family services and employment opportunities."
Mary Park says her husband is still "just as passionate and joyful about serving others and showing compassion" as he was 22 years ago.
"People gravitate toward him because of his passion and vision," she explains. "He seems to be able to see things that others don't, about the potential of people and communities that others see as hopeless."