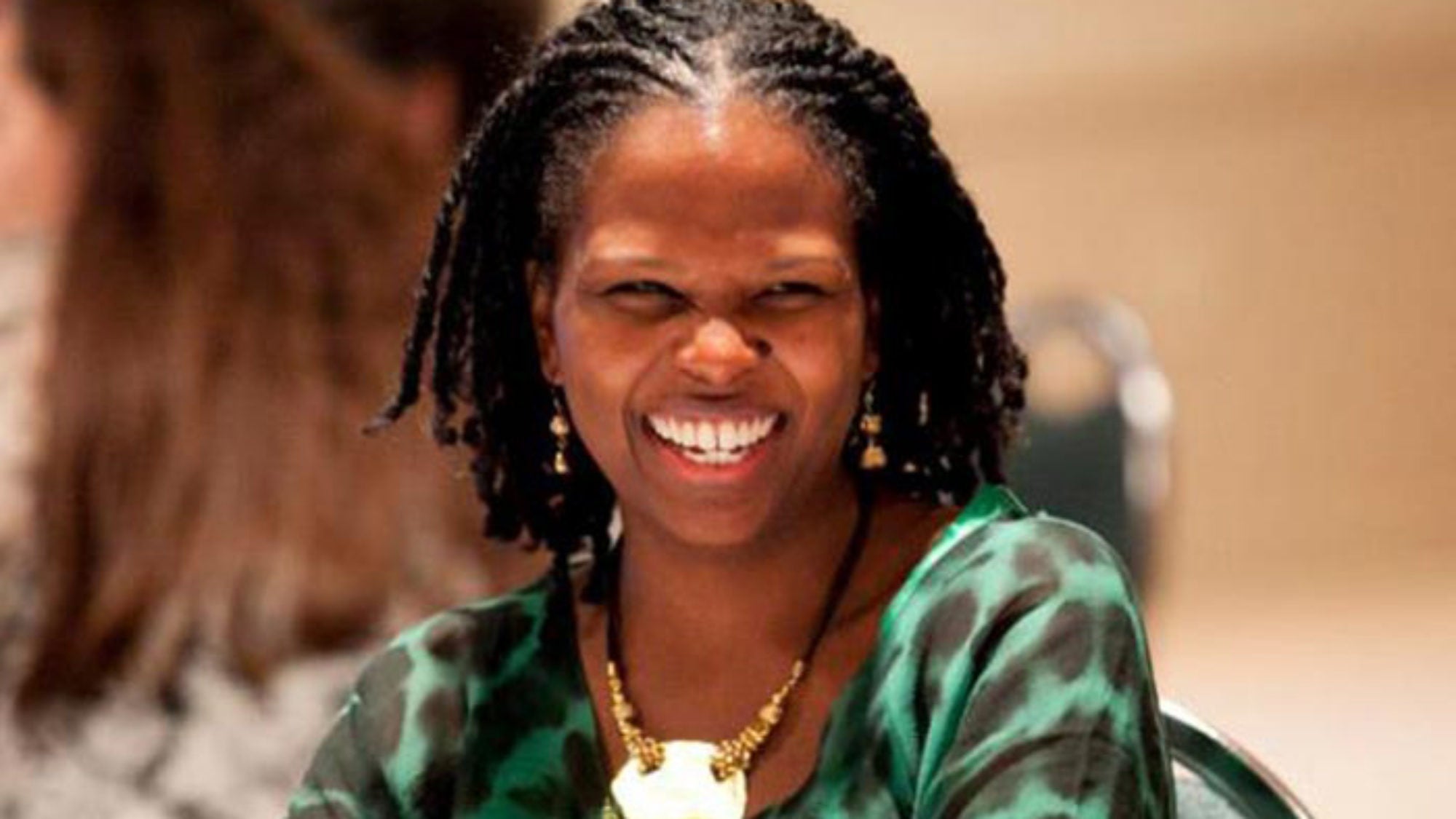 Category:

University News
Title:

Legacy of a Dream Winner Trains Allies to Serve DC Nonprofits
Date Published:
November 24, 2015
Alumna Nakeisha Neal Jones (G'02), executive director of Public Allies DC, will be honored as Georgetown's 2016 John Thompson Jr. Legacy of a Dream Award recipient on Jan. 18 at the Kennedy Center for the Performing Arts.
The university presents the award at its free Martin Luther King Jr. Day musical celebration in January to an inspirational and emerging local leader as part of Georgetown's commitment to helping solve key issues in Washington, DC. This year Grammy Award–nominated singer Yolanda Adams will be featured at the celebration.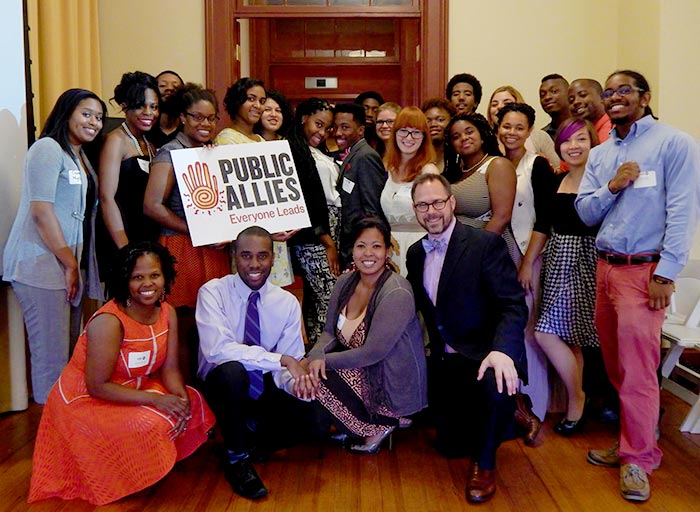 "Through her work at Public Allies DC, Nakeisha Neal Jones empowers young women and men to become civic-minded leaders with the necessary experience and training to pursue careers in public service and make a difference in the life of our community," says Georgetown President John J. DeGioia. "It is wonderful to have the opportunity to recognize her outstanding leadership with this special award."
Public Allies, one of the first AmeriCorps national service programs, identifies diverse new leaders ("Allies") and matches them with community organizations for 10-month apprenticeships. Participants develop their leadership as they help strengthen organizations, prepare for the workforce and gain tools for long-term community solutions.
"Public Allies believes that the leadership needed to improve communities is already present within communities," Neal Jones explains. "It aims to change the face and practice of leadership by cultivating talented, diverse, home-grown leaders from underrepresented backgrounds and prepares them for careers in nonprofit and public service."
In the current class of Allies, she says, 90 percent are people of color, two out of three are women and 40 percent have yet to earn a college degree. This year's class also includes young people with GEDs and graduate degrees, individuals who were formerly in foster care, parents and young people whose families have experienced homelessness.
Best Kept Secret
An intensive yearlong partnership between Georgetown and Neal Jones' Public Allies DC begins after the award presentation in January.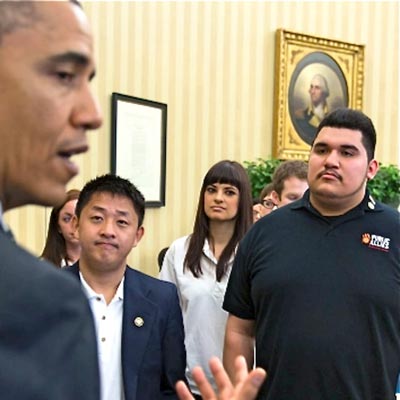 "When people learn about Public Allies DC, they say it is one of the best kept secrets in Washington," says Neal Jones, a 2002 graduate of Georgetown's McCourt School of Public Policy and a lifelong resident of the District's Ward 7. "I hope that part of what this award can do is help to raise the profile of some of the work that we have been doing and why leadership pipelines are so important to our city."
Allies in the program spend four days a week with partner organizations, which include Academy of Hope and Bread for the City, whose leaders, Lecester Johnson and George Jones, won the Legacy of a Dream Award in 2014 and 2015.
Other organizations include Capital Area Food Bank, DC Prep, Washington Literacy Center and Capital Partners for Education, to name a few.
Tireless Advocate
"I have known Nakeisha Neal Jones since she was a student at Georgetown University," says Jones, chief executive officer of Bread for the City. "Not only is she a wonderful person, but also a tireless advocate for the cause of social justice. I am thrilled that she has been named the winner of Georgetown's 2016 John Thompson Jr., Legacy of the Dream Award."
Jones says the collaboration with Georgetown over the past year "has been of great value to me personally and to my organization."
"We were able to avail ourselves of several of the university's outstanding resources that benefited not just the staff of Bread for the City, but board members and clients alike," he says. "It was an honor to receive the Legacy of a Dream Award, and I remain honored and humbled to have been recognized by Georgetown University in this way."
Reaching Thousands
Allies spend one day a week participating in professional development training and receive a stipend and an award to pursue further education.
Between 1992 and 2004, Public Allies DC served about 15 organizations a year, and has placed Allies in 15 to 20 organizations a year since 2010, after a six-year hiatus.
About 300 people have been part of the program in the District.
"These individuals then go into other youth-serving organizations or other community organizations and they help recruit more volunteers," says Neal Jones, a 1997 graduate of Public Allies DC who helped revive the program at the beginning of this decade. "Because of that we have impacted thousands more even though our deep touch is with these 300 or so leaders."
Why Not Me?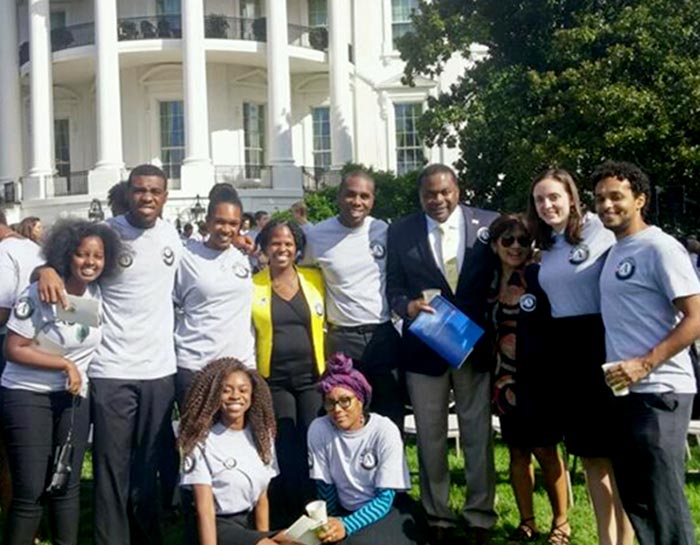 After Neal Jones graduated from Georgetown (her undergraduate degree is in public policy from Duke University), she worked for the District of Columbia in the deputy mayor's offices for planning and economic development; human services; public safety and justice; and operations from 2002 to 2010.
"In 2004 we learned about Public Allies DC closing and it seemed pretty imminent," the soft-spoken Neal Jones recalls.
She joined the Public Allies National Alumni Advisory Board to support efforts to relaunch the site.
One day in 2010, the national CEO at the time said, "Guess what? We have the resources to relaunch the program in DC, and we want you to do it."
Neal Jones says she spent about five minutes telling him "every reason why I couldn't do it. But then I thought about how important this was for this community, and I thought, 'why not me?' "
She's been at Public Allies ever since.
A Quiet Storm
This year, there are seven Allies working with the DCPromise Neighborhood Initiative (DCPNI), whose executive director, Mary Brown, won the 2013 Legacy of a Dream Award for her founding and direction of Life Pieces to Masterpieces.
The organization is a partner in Georgetown's Ward 7 Initiative.
"Nakeisha is a force, but she's a quiet storm," Brown says. "She truly loves the work and the mission, and she really cares about the success of each and every one of her Allies. … She's very deliberate about the quality that she wants to provide to the development of her Public Allies and the quality that she wants to provide to her partners."
Adding a Spark
The Allies are helping DCPNI with the organization's education and community outreach departments.
"They come on time, they come ready to work and learn, they come with these amazing ideas [and]creativity –they've really added a spark to our organization," she says. "And they really do lead."
Brown says the Allies found through their research that the departments weren't communicating as well as they could be and conducted a workshop for senior managements.
"The next generation is watching, and they're calling us on our stuff," she says. "It was just a stellar workshop that they provided … it was illuminating and it really gave us a wake-up call."
A Dream Come True
Savon Montague, who lives only a few blocks from DCPNI, is one of that organization's Allies.
A graduate of H.D. Woodson High School, where he was a member of the National Honor Society, Montague is helping survey the Kenilworth-Parkside community, where he says a large number of single mothers live without access to a healthy food source.
Montague, 19, says DCPNI had previously convinced Metro to keep a bus line that goes to a Safeway on the other side of town. The organization is now working on getting a new food source in the neighborhood, and Montague has spent some weekends canvassing door-to-door in the area.
"It actually feels like a dream come true," he says of his work with Public Allies.
Vital Experience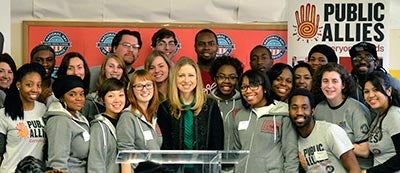 Montague is attending Northern Virginia Community College and wants to work in communications one day.
He says the training he received with Public Allies DC gave him the confidence to "hit the ground running" when he started working with DCPNI.
"This is one of the most vital and best experiences that I ever had as far as education and workforce development," Montague says. "I think that Public Allies is a space for individuals like myself, who want to serve but are not sure what they want to contribute."
Developing Leadership
T.N. Tate, now public affairs director for Anita Bonds (At-Large), a member of the Council of the District of Columbia and Democratic Party Chair, also was part of the program. Neal Jones says Tate got the call about her application to Public Allies while she was on the phone arranging a funeral for her husband, a victim of gun violence.
After Public Allies, Neal Jones said Tate garnered a fellowship with the Congressional Black Caucus. She later decided to run for the Democratic State Committee and became the youngest African American woman elected to the Democratic State Committee.
"Her platform is really around young people having voices and how the DC State Committee should be more accessible to youth and young adults," Neal Jones explains. "Public Allies really did give her the platform to have a turning point and develop her leadership."
Never Happier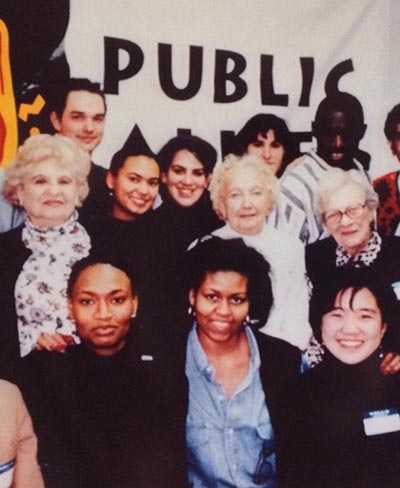 Michelle Obama, now First Lady, founded and served as executive director of the Public Allies' Chicago chapter in 1993. She gave up working at a prestigious law firm to do more service-oriented work after her father and a close friend passed away.
"I was never happier in my life than when I was working to build Public Allies," Obama said at a 2009 Corporation for National Community Service event in Washington.
"…For the first time I had to think about life and the life that I was building for myself, and I had to ask myself whether, if I died tomorrow, would I want this to be my legacy, working in a corporate firm, working for big companies? … I thought I had more to give," she said.
Love and Acceptance
"Public Allies is a space where I think people experience love and acceptance of who they are and are encouraged to grow," says Neal Jones, who is married to Damion Jones, who works for the city in the contracts and procurement department.
The couple wed three years ago and are now the parents of two sons an 8-month-old named David and a 16-year-old named Ashton who lives in Charlotte, North Carolina.
Neal Jones' says her faith guides her. She is a member of New Bethel Baptist Church, where her husband is a deacon.
The youngest of six children (the oldest is 18 years her senior) Neal Jones was born in the former Valley Green Public Housing Community in Ward 8 and grew up in Ward 7.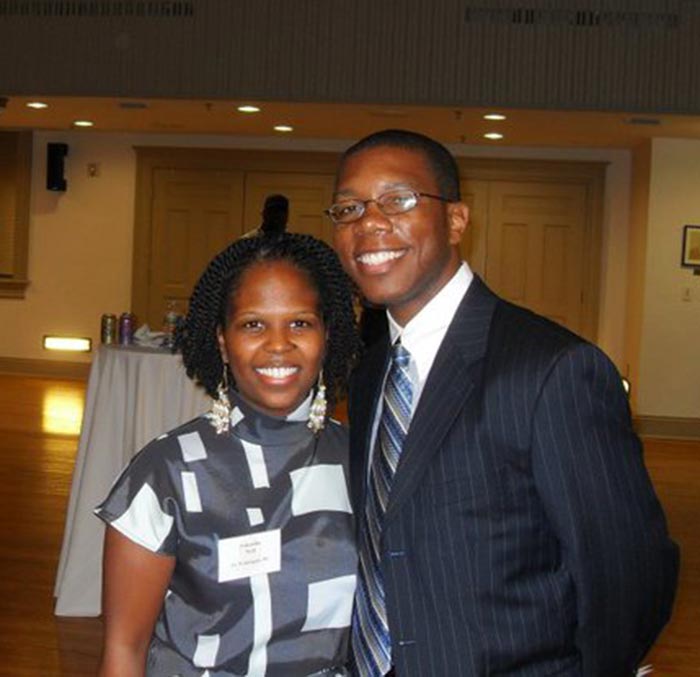 Building People Up
Because of the age gap between her and her next oldest sibling (nine years) the Public Allies executive director likes to say that five, very supportive "parents" raised her. That support helped her when there were problems at home or when violence permeated the neighborhood.
"There are a lot of young people who don't feel valued by society so therefore they don't value themselves," Neal Jones says. "Public Allies puts people in neighborhoods where they can engage and have conversations with the guys who hang out on the corner."
"I really think sometimes people don't think about their ability to impact and build up others," she adds. "We have opportunities to say things and serve people in ways that will build them up and I hope we choose to build up more than we tear down."