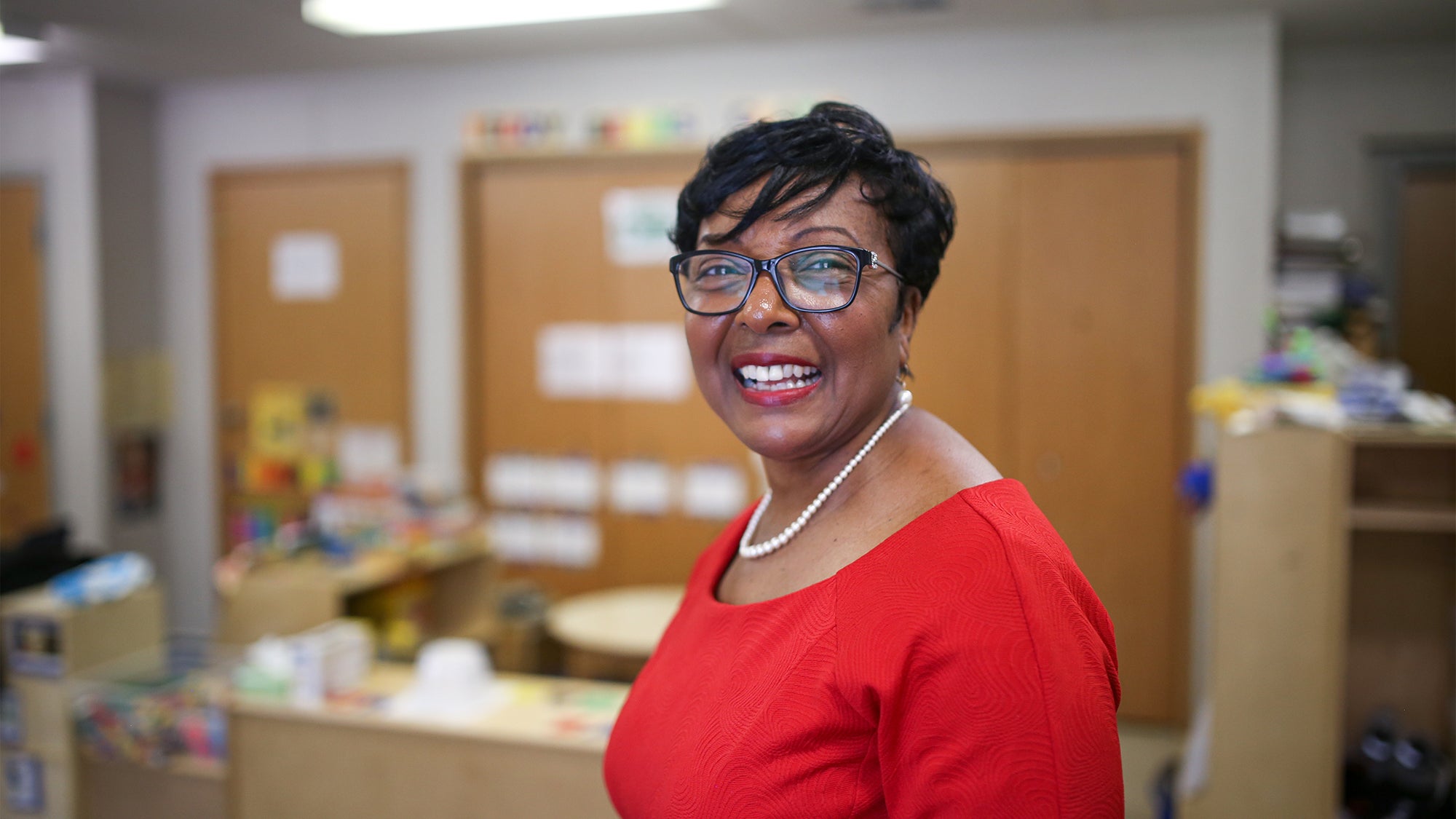 Category:

University News
Title:

House of Ruth Leader Named 2020 Legacy of a Dream Awardee
Date Published:
November 26, 2019
The university presents the award annually to an inspirational emerging local leader at the free Let Freedom Ring! celebration on Martin Luther King Jr. Day.
Award-winning singer Chaka Khan will be the featured artist this year along with the Let Freedom Ring Choir, which comprises members of the Georgetown and broader Washington, DC communities.
Helping People Every Day
House of Ruth, created in 1970 with help from a Georgetown professor, provides comprehensive services and housing for women and children.
"I'm thrilled that this award will put the spotlight on the amazing work we do at House of Ruth on behalf of women, children and families," says Jackson, a native Washingtonian. "I love working at House of Ruth because I do get to help people every day. "Domestic violence crosses all lines, and it is always something that happens to someone else – until it happens to you."
The awardee says she was inspired by her mother, who raised five children as a single mother in DC.
Rebuilding Lives
Every year House of Ruth helps more than 1,000 women and children learn the skills to live independently, and helps them heal from the trauma and abuse in their lives while eliminating homelessness.
According to the DC Coalition Against Domestic Violence, "there is a direct correlation between housing and domestic violence, in fact, domestic violence is a leading cause of homelessness both locally and nationally and DC has one of the highest homeless rates in the country."
Solving Key Issues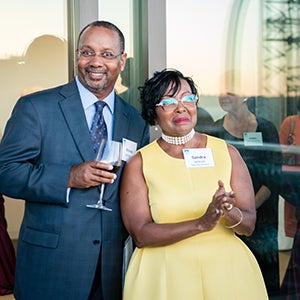 The award, part of Georgetown's commitment to helping solve key issues in the city, provides a year of sustained partnership and broader recognition for the organization.
House of Ruth offers services ranging from supportive housing for families and single women in crisis, developmental day care for homeless children, free counseling services to any victim of domestic violence.
There are 14 Houses of Ruth in Washington, DC, seven for women and children and seven for single women, including a mix of transitional, crisis and permanent housing. The organization also has a child care center and a therapy center.
Making a Difference
Under Jackson's leadership and vision for House of Ruth's first capital campaign, a new, donor-funded developmental child care center will open on Pennsylvania Avenue in Ward 7 in 2020. As with all House of Ruth programs, Kidspace will serve women, children and families who are survivors of homelessness and domestic violence.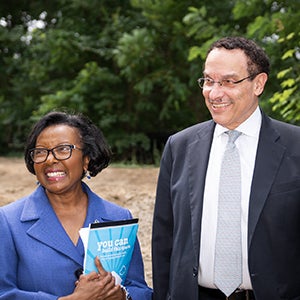 "Through her transformational leadership at House of Ruth, Ms. Jackson has made a difference in the lives of thousands of families impacted by domestic violence in our city, connecting them with the housing, counseling, childcare and support they need to rebuild," says Georgetown President John J. DeGioia. "We are deeply grateful for the opportunity to recognize her dedicated service and her far-reaching impact with this award."
Jackson holds a master's degree in social work from Howard University and has more than two decades of experience in social services management in the DC area, including work with the Child and Family Services Agency and Catholic Charities of Washington, DC.
She became House of Ruth's executive director in 2016 after beginning her tenure as director of operations in 2013.
'Safe and Caring Program'
Under her leadership, the organization has increased its service to women and their children by 31%.
She has increased staff training, created additional support groups for women and children and networks of agencies across the city. Jackson also created more services to address employment, health, housing, self-esteem and trauma.
"When I arrived at House of Ruth, on the run from an abusive partner, I was immediately put into a safe and caring program," says a woman who benefitted from the organization. "While living there, I had cause to reach out directly to Sandra Jackson, the executive director of the organization. I still remember her responsiveness. She helped me through my difficulty, which reduced my anxiety."
"Now, my children and I are living independently, and I am working full time," she adds. "I am so grateful for House of Ruth and Ms. Jackson specifically for how compassionately they helped me heal."
Serving Our Most Vulnerable
Georgetown sociology professor Veronica Maz helped create House of Ruth along with So Others Might Eat and Martha's Table after visiting skid row in DC to get a firsthand view of homelessness.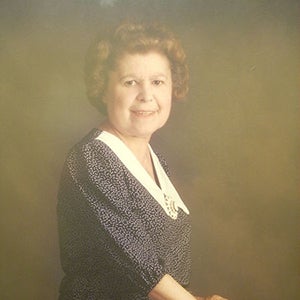 When Maz passed away in 2014, The Washington Post said she was "widely regarded as a patron saint of Washington's hungry, indigent, abused and dispossessed."
Maz would likely be amazed at how far House of Ruth has come.
"House of Ruth offers critically important support for abused women and their children in the District of Columbia," says Chris Murphy, who oversees the university's Office of Community Engagement as vice president for government relations and community engagement. "Under Sandra Jackson's leadership, the organization has been able to expand its work to help some of our city's most vulnerable women and children rebuild their lives. I think Dr. King would be proud to see her honored with the Legacy of a Dream Award."