Title:

'Hidden Curriculum' Course Helps Guide First-Generation Students
Date Published:
November 19, 2018
Four Georgetown professors team up to teach a 10-week one-credit course exploring questions around the first-generation experience while equipping students with the skills to navigate their first year.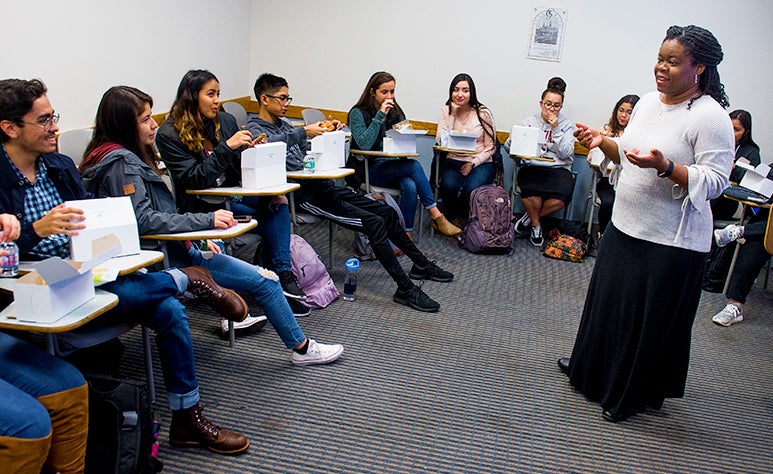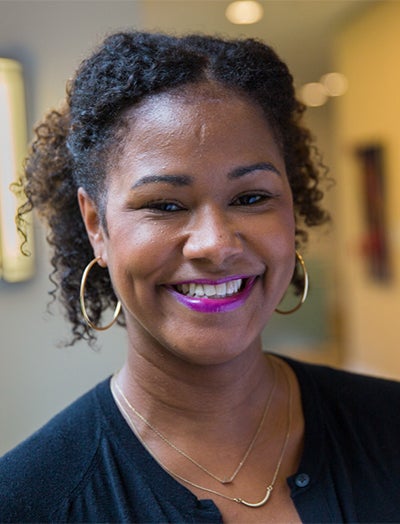 Soyica Colbert
– Two groups of 16 first-year students spent 10 weeks in a new one-credit course, also offered next semester, that reflects on the opportunities and challenges they face as first-generation college students.
Mastering the Hidden Curriculum aims to explore questions around the first-generation experience while equipping students with the skills to navigate their first year at Georgetown.
"Research shows that many first-generation college students don't seek out or just are not aware of the resources available to them on a college campus," says Soyica Colbert, professor and chair of performing arts. "We know first-gen students have the academic and intellectual capabilities to do well, but they often don't have the cultural capital that easily weaves them into a culture like Georgetown's or that of other top 25 schools."
Colbert, also a professor of African American studies, says cultural capital can mean the difference between low performance and thriving on campus.
'Many Opportunities'
The course, which students took this semester from Aug. 30 to Nov. 1, is a joint project between the Georgetown Scholarship Program (GSP) and Designing the Future(s), and is team-taught in two sections.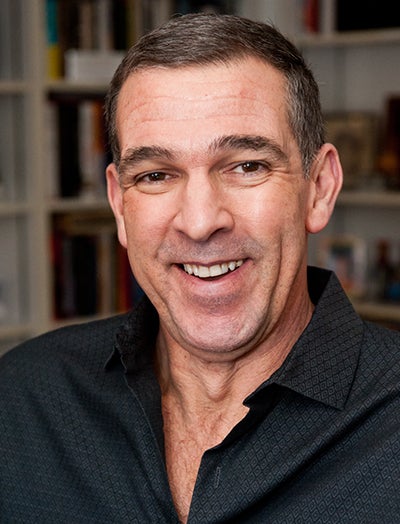 Ricardo Ortiz
Georgetown professors Colbert and Marcia Chatelain, associate professor of history and African American studies, teach one section, while Ricardo Ortiz, associate professor and chair of English, and Sabrina Wesley-Nero, associate professor of teaching in the educational transformation program, teach the other.
"We have many opportunities on campus, including GSP and the Community Scholars Program, that reflect our commitment to college access and affordability, particularly among first-generation students who come to Georgetown from underresourced schools," says GSP assistant director Jason Low (C'17).
Exploration With Guidance
Low, who was a Community Scholar and GSP student, helped bring the course to fruition with former GSP Student Board President Emily Kaye (C'18).
He says there's often a knowledge gap between first-generation students and those with college-educated family members familiar with the process of accessing campus support services, applying for competitive fellowships, finding study-abroad opportunities and more.
"We thought, 'Why not bring our work with first-gen students inside the classroom for exploration under the guidance and direction of dynamic faculty members who can walk students through these processes and help them master that curriculum,' " he says.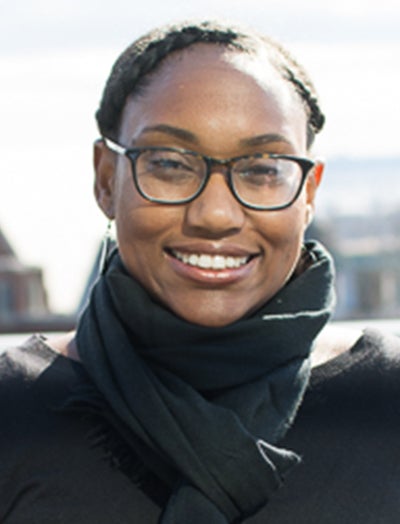 Marcia Chatelain
The course is inspired by a fall 2017 Harvard Magazine article recognizing Georgetown as having "established the playbook" for supporting students from underresourced high schools.
Chatelain says the course not only has been good for her as a teacher, but as a scholar.
"I was really excited about the possibility of being in a classroom where students understood that this part of their narrative was important to us," she says, "but also that this is not the only thing about them that's valuable or interesting."
She wrote an article in the Chronicle of Higher Education about the course and is working on a book about first-generation students.
Rewarding Experience
The course is open to all students, but first-year students who are Community Scholars or GSP students are especially encouraged to register.
Vicky Yanouskiy (C'20), a first-generation student and a peer mentor in the course section taught by Ortiz and Wesley-Nero, says there is great benefit to having such a course and found it to be a rewarding experience.
Yanouskiy also is in Georgetown's Regents Science Scholars Program, which helps to expand opportunities for students from traditionally underserved communities who are pursuing studies in the sciences.
"Being a peer mentor meant being a person who could be more than just a shoulder to lean on," says Yanouskiy, a biology major from Des Moines, Iowa."I was someone that my mentees could go to and tell me their problems, questions or concerns. I listened and empathized but also was able to provide advice for them based on my own experiences."