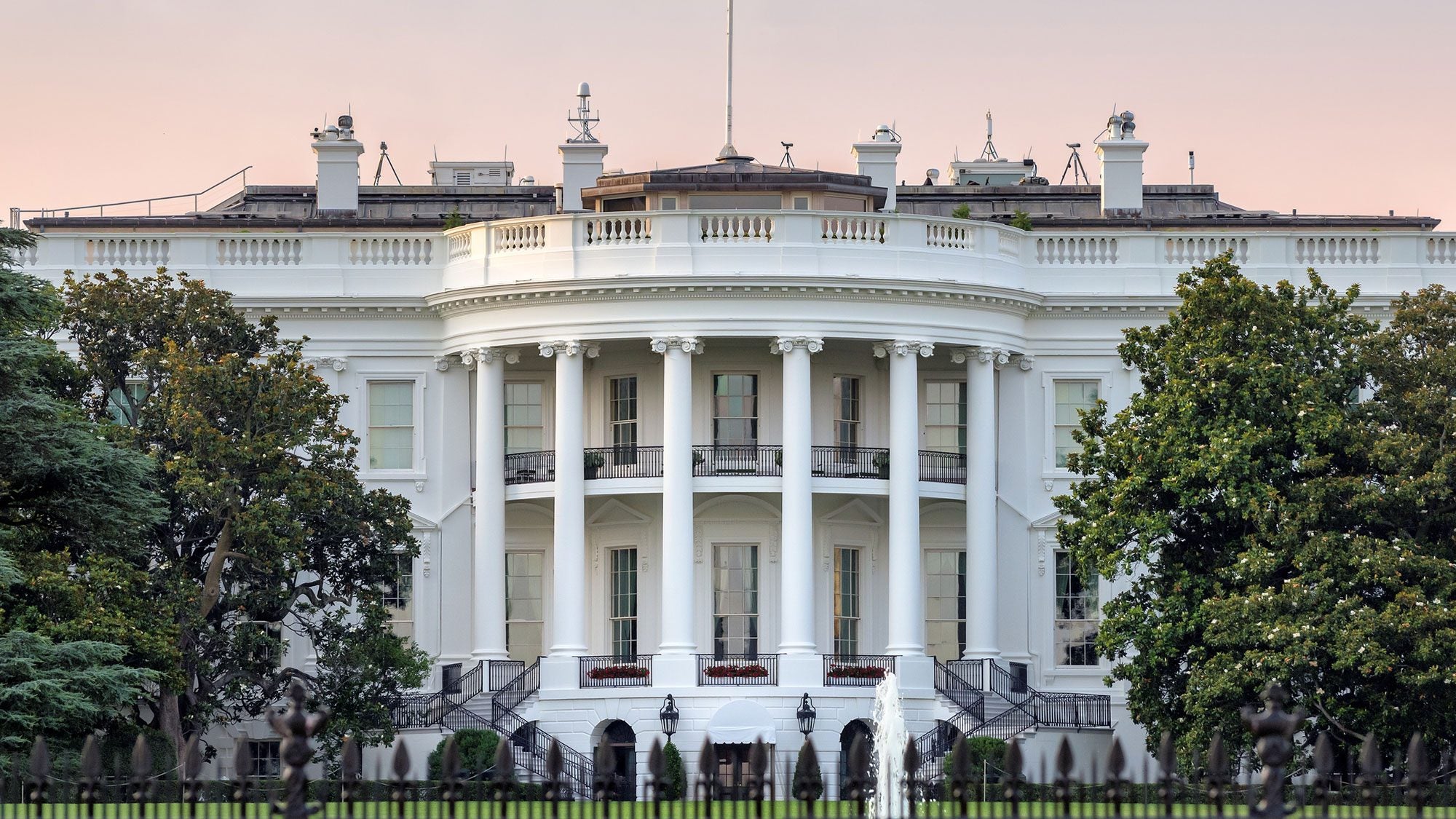 Category:

Discovery & Impact
Title:

Georgetown's Home in Nation's Capital Makes It a Frequent Stop for U.S. Presidents to Share Thoughts, Ideas
Date Published:
January 19, 2021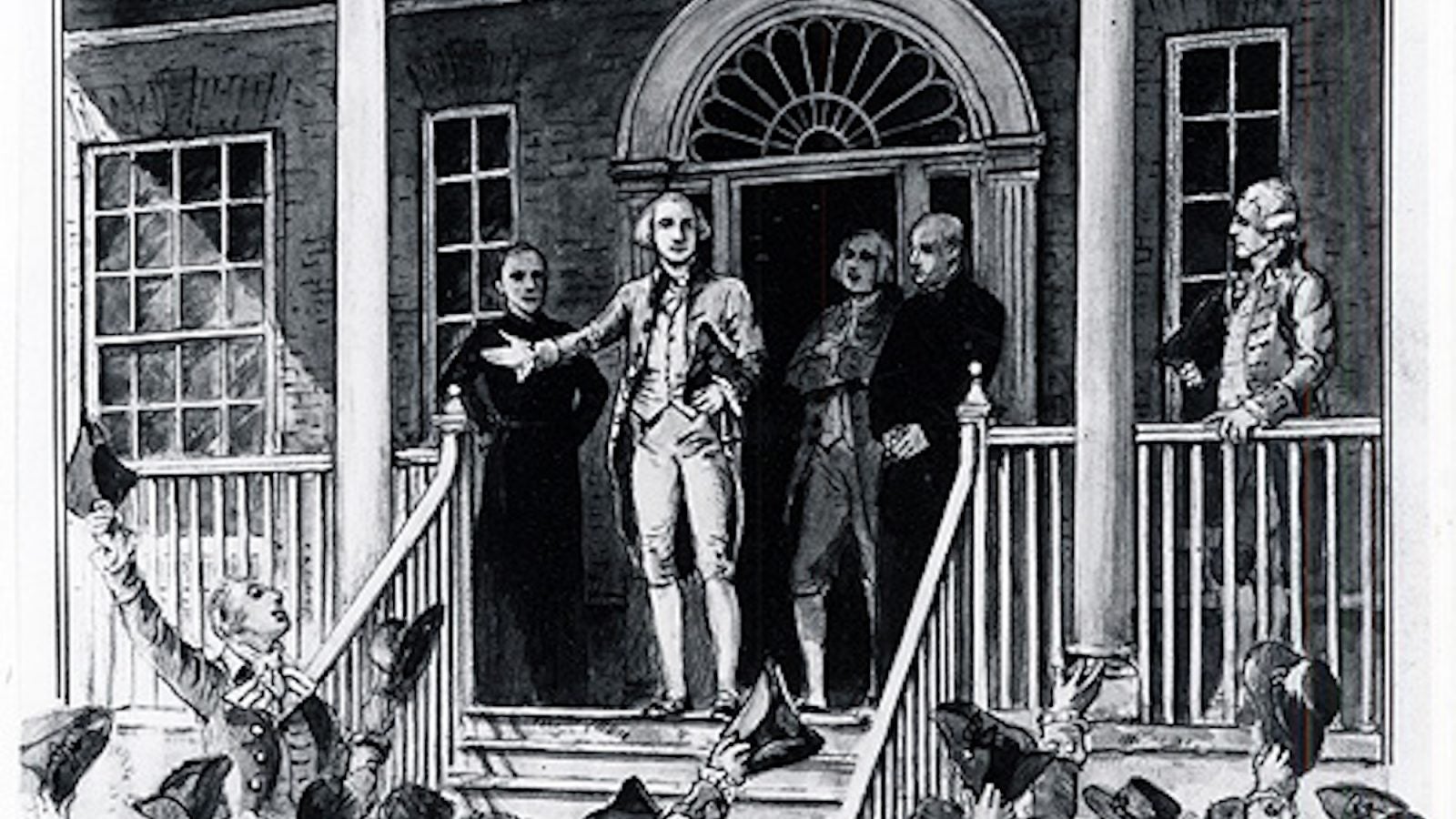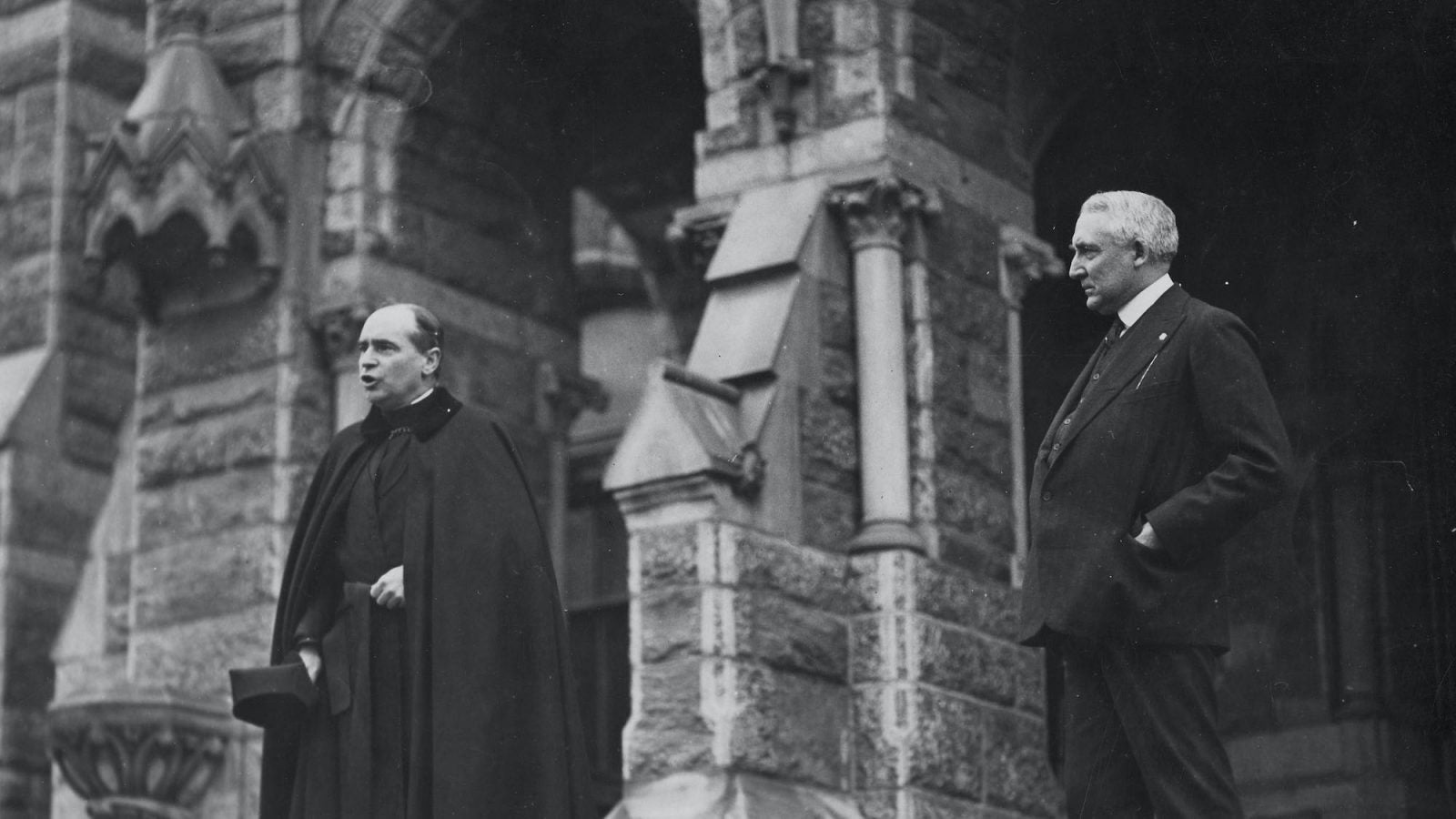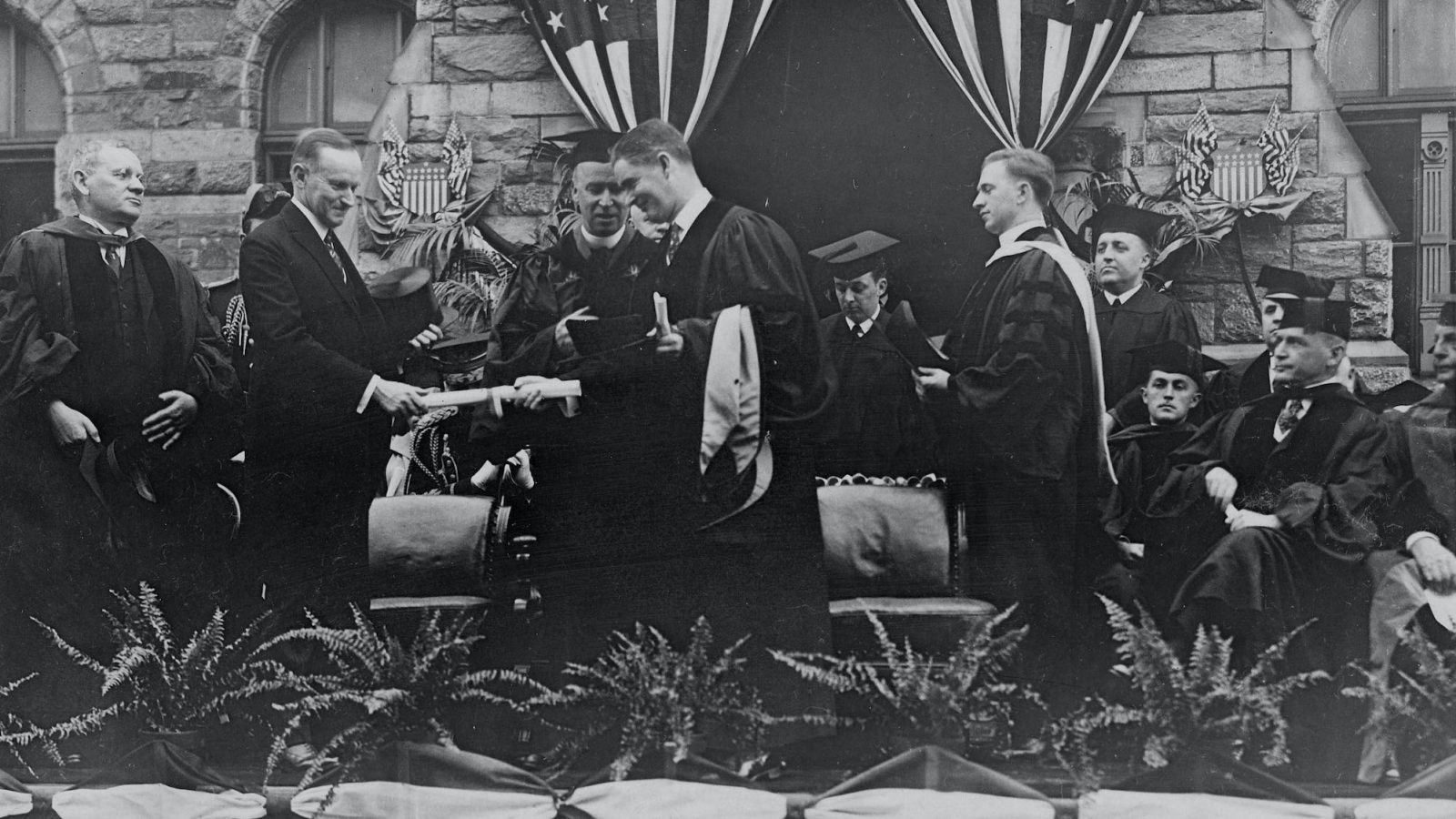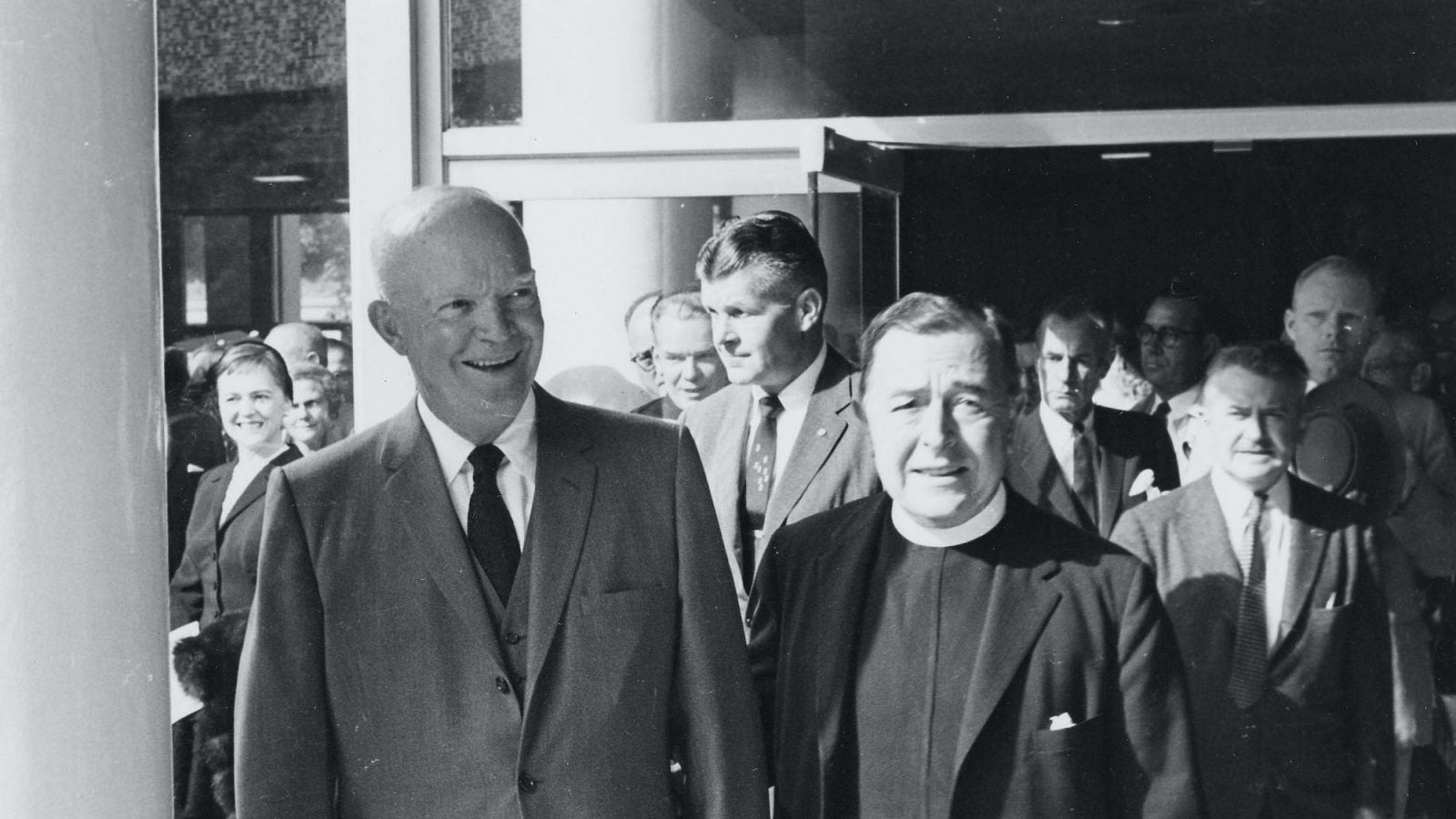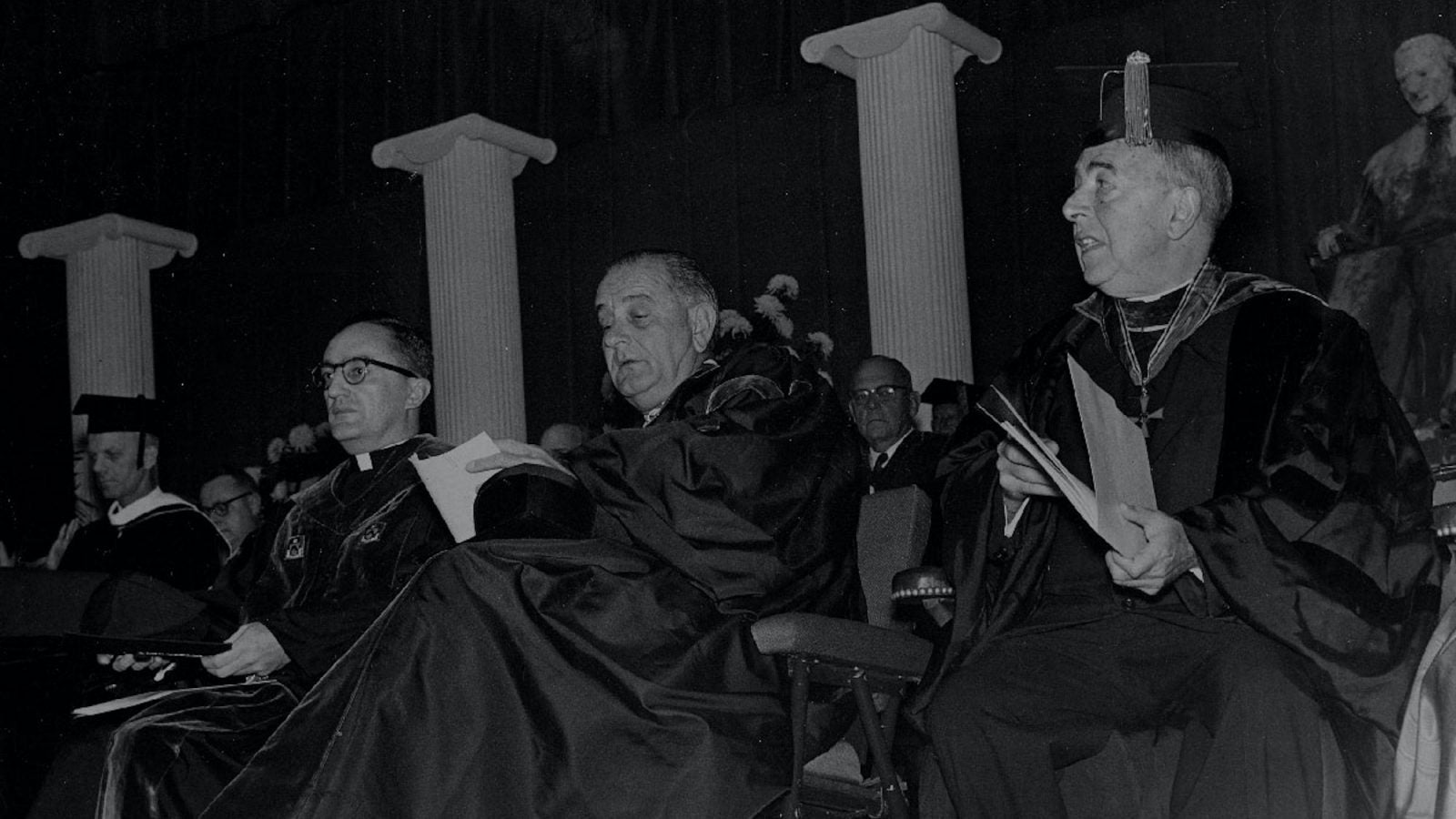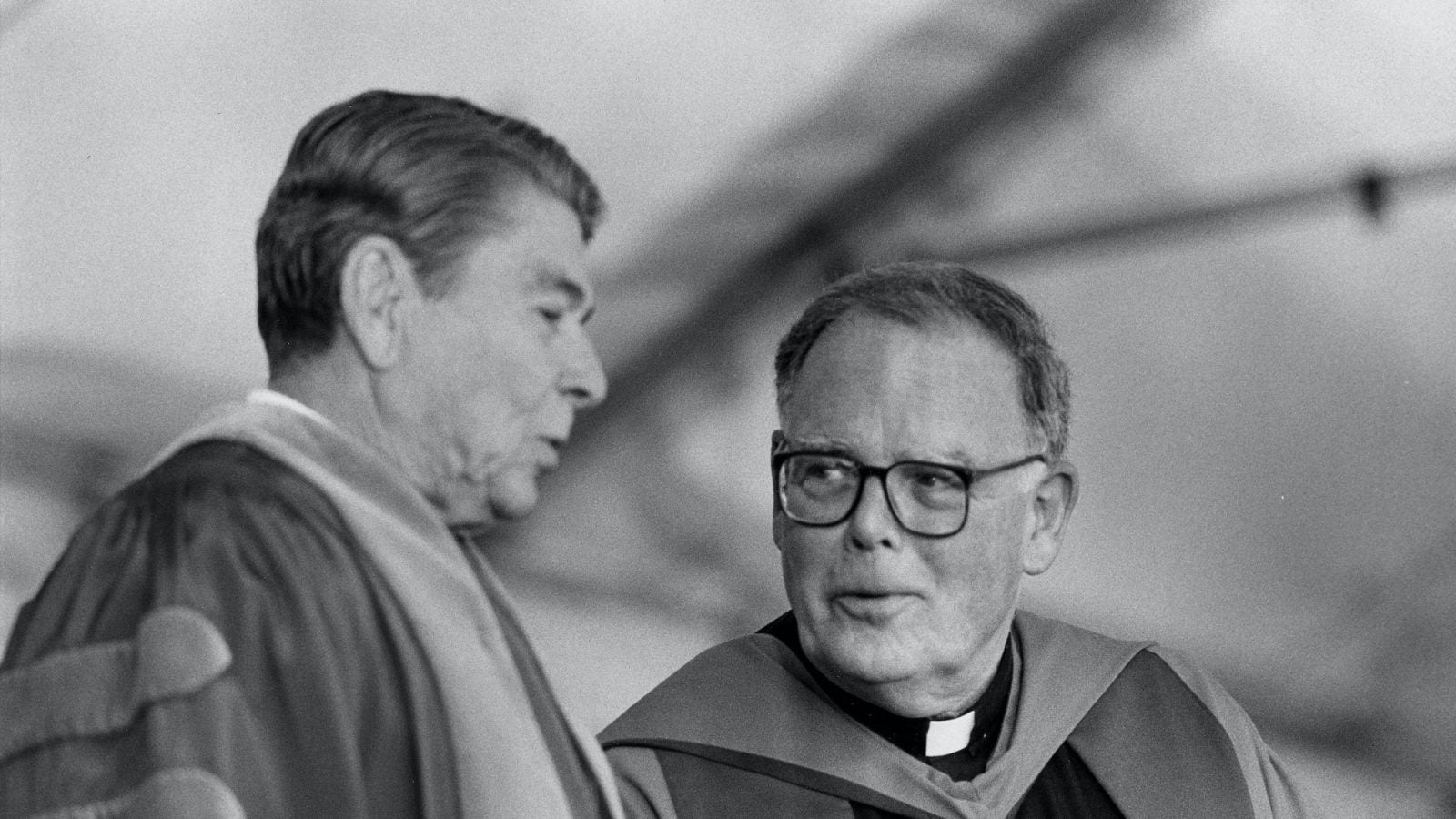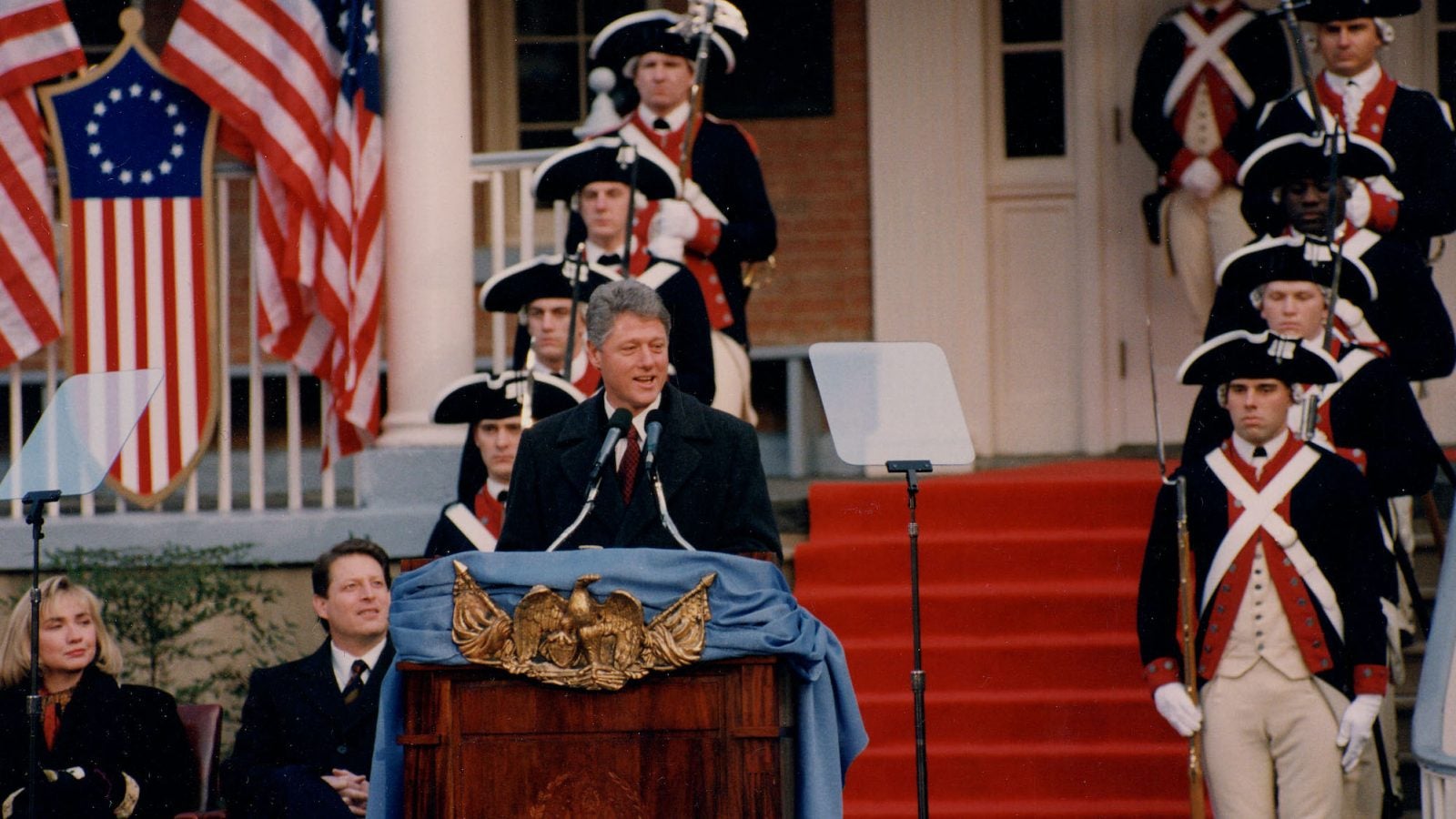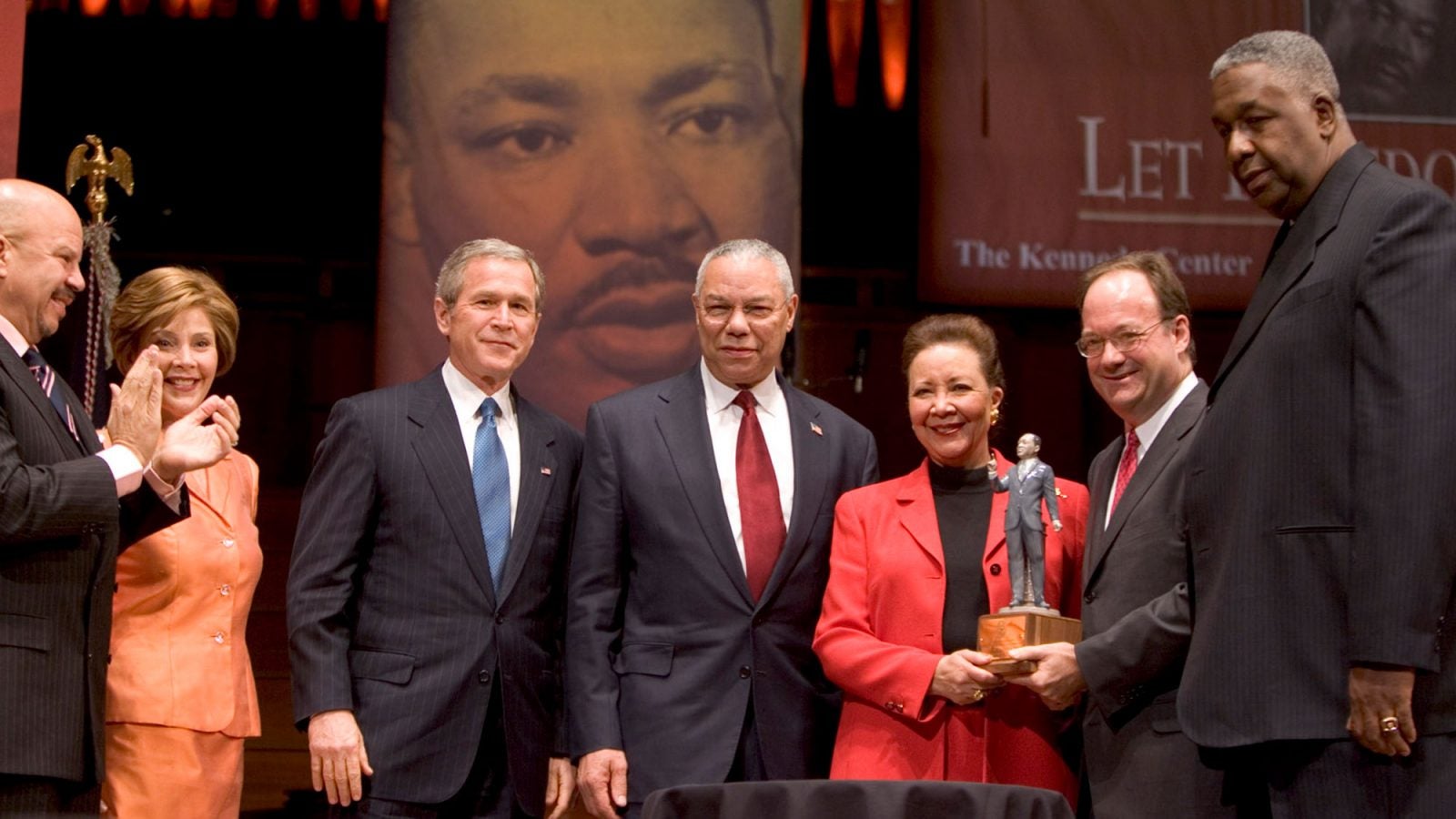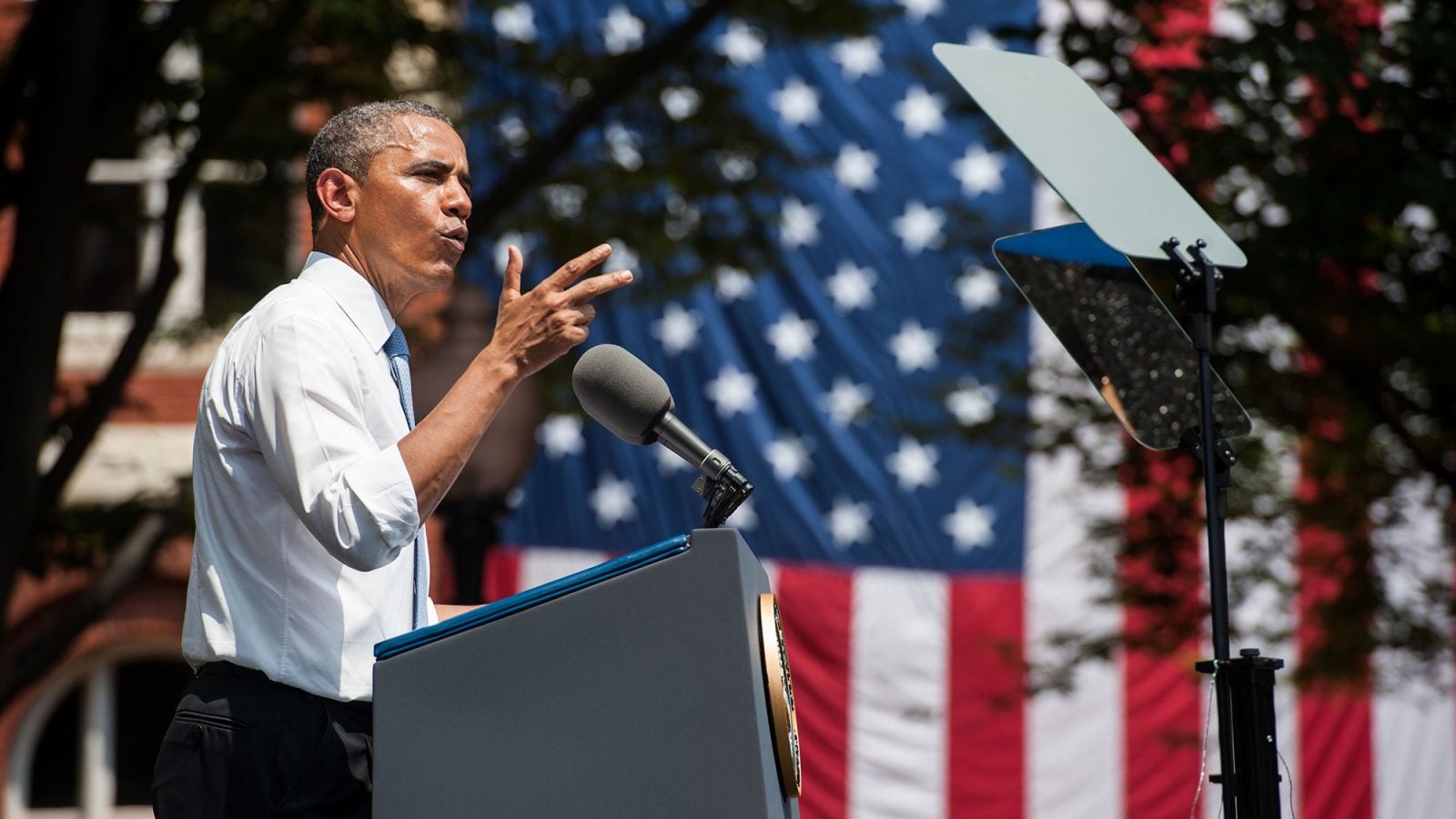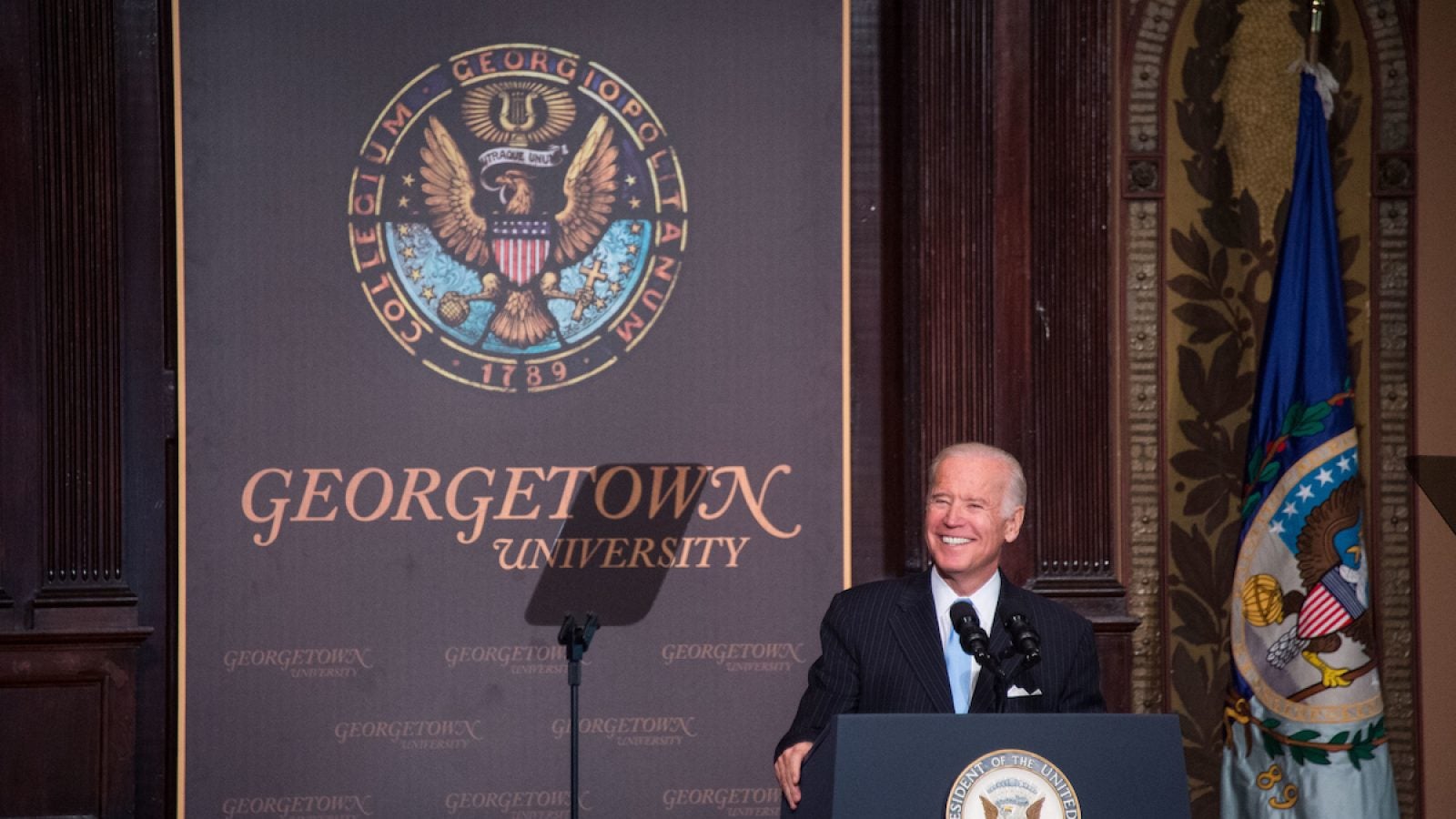 President George Washington speaks from the steps of the Old North Building on campus during a 1796 visit. (Georgetown University Archives)
President Warren G. Harding stands with Georgetown President Alphonsus J. Donlon, S.J. (left) in 1918 before assuming his role as the nation's leader for an inspection of Georgetown's Student Army Training Corps.
President Calvin Coolidge (second from left) visits campus for the 1924 commencement exercises, where he presents Rhode Island Gov. William Flynn with an honorary degree.
President Dwight Eisenhower walks with Georgetown President Edward Bunn, S.J. during a 1958 dedication of the Edmund A. Walsh Memorial Building. He also spoke and received an honorary degree.
President Lyndon B. Johnson speaks and receives an honorary degree from Georgetown as the university concluded the celebration of its 175th anniversary in 1964.
Gerald Ford visits campus in 1983 after his presidency to take part in a rededication ceremony for the Old North Building, which had been renovated for the business school.
President Ronald Reagan speaks to Georgetown President Timothy Healy, S.J. while receiving an honorary degree during the 1988 inaugural convocation for Georgetown's bicentennial celebration.
President-elect Bill Clinton (SFS'68) visits campus for an address to the Diplomatic Corp on Jan. 18, 1993, two days before his Inauguration Day.
President George W. Bush, third from left, stands next to U.S. Secretary of State Colin Powell as he and his wife, Alma Powell, receive the John Thompson Legacy of a Dream Award from Georgetown at the Kennedy Center for the Performing Arts in 2005.
President Barack Obama rolls out a major plan to combat climate change in front of the steps of Old North in 2013 – his third of four visits to Georgetown during his presidency.
President Joe Biden joined a gathering of faith leaders at an interfaith gathering for solidarity, understanding and Peace during a 2016 visit during his vice presidency.