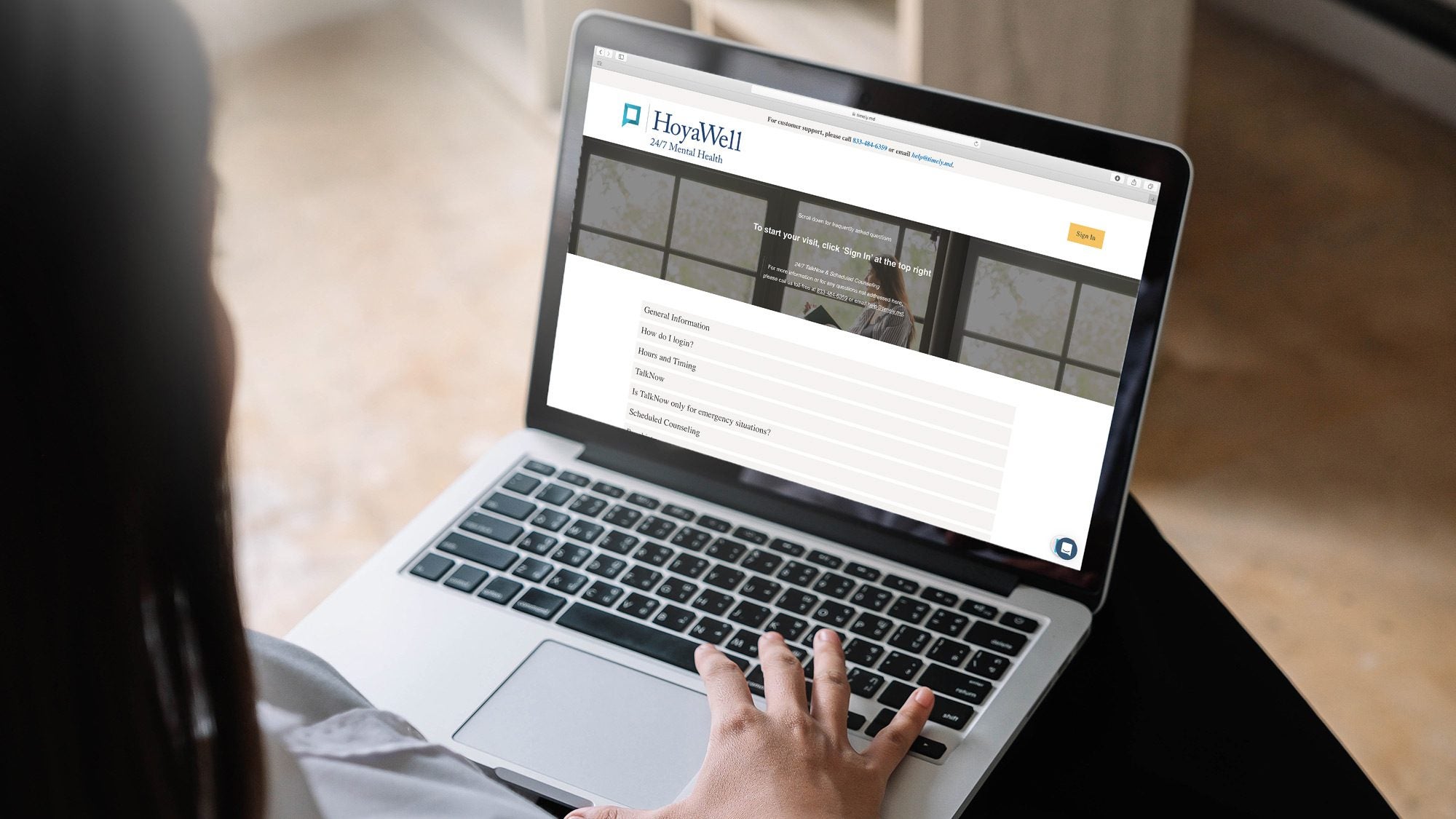 Category:

University News
Title:

Georgetown Expands Commitment to Mental Health Services for University Community
Date Published:
February 25, 2021
Georgetown recently announced new telemental health programs for all degree-seeking students, staff and faculty to complement the university's existing mental health resources.
Students around the United States can access the free HoyaWell service, which is available 24 hours a day, seven days a week, every day of the year.
Through HoyaWell – a partnership with TimelyMD, a student-first telehealth provider – students can engage with counselors and psychiatrists who have expertise in working with university students.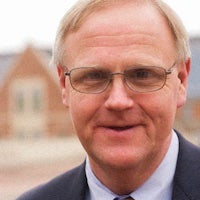 'Challenging Times'
Georgetown President John J. DeGioia praised the service and the efforts to address challenges presented by COVID-19.
"Our commitment to formation – the development of the authentic self – is linked with an understanding of the need to address the challenge of mental health and well-being for our young people," he says. "During this difficult moment, it's more important than ever to identify additional ways for our students to receive the care and support they need."
Sonya Hu (C'22), who chairs Georgetown University Student Association's mental health team, underscores the pandemic's "extreme negative mental health impacts."
Recent surveys by the student association have found nearly 100 percent of students feel the pandemic has negatively affected their mental health and more that 60 percent indicated that the coronavirus "negatively impacted their access to Georgetown mental health services."
"HoyaWell will help to close this gap and alleviate pressure on students throughout this very odd semester, and, hopefully, in future academic years as well," Hu says.
Expanded Services
Todd A. Olson, vice president for student affairs, announced the availability of the expanded service that supplements the Office of Counseling and Psychiatric Service (CAPS) earlier this semester.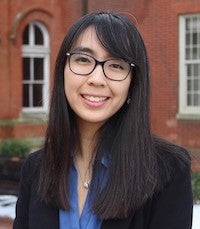 "We know that our students and community are dealing with a very complex time, and mental health support is especially vital right now," he says. "While our excellent staff at CAPS continues to be the core of our mental health services, we are pleased to add the new resource of HoyaWell."  
Olson highlighted the flexibility of the service in helping meet the needs of students living around the country.
"The TalkNow service offers 24-hour support and is a great benefit, and the scheduled counseling service means we can work with students all across the United States," he says. "We are collaborating well with our partners at TimelyMD, who are very experienced in college student mental health. All this is aimed at offering our students the best and most accessible mental health support that we can."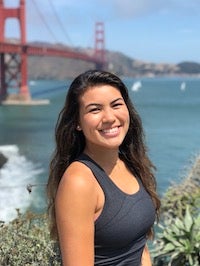 Resources for Faculty and Staff
HoyaWell builds on another recent investment by the university to support the mental health and well-being of the campus community. 
In December, Georgetown announced Mindset, free virtual therapy and coaching to all U.S. based, benefits-eligible faculty and staff, provided in partnership with national primary-care network, One Medical.
The virtual therapy resource includes free appointments and complements the existing services of the Faculty and Staff Assistant Program (FSAP). Learn more about Georgetown's mental health and telehealth resources for faculty and staff.
"The conditions of the pandemic have provided new opportunities for virtual telehealth for mental health, and I'm grateful that our faculty, staff, and students are able to access longstanding services such as CAPS and FSAP as well as new services, HoyaWell and OneMedical's Mindset program," DeGioia says.
Promoting Mental Health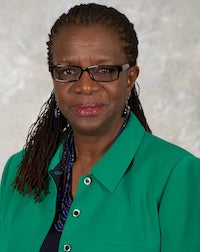 Edilma Yearwood, chair of the Department of Professional Nursing Practice at the School of Nursing & Health Studies, has co-edited nursing textbooks on global mental health, and child and adolescent behavioral health. 
"Around the globe, we're recognizing the importance of focusing much greater attention on the promotion of mental health and well-being," she says. "I'm pleased to see that Georgetown is providing this resource to students who are working to complete their degrees while facing extraordinarily difficult circumstances including physical distancing and isolation."
'No Shame'
Students expressed optimism about the new resource and encouraged others to use it.
Kate Barranco (SFS'23), director of student wellness for the Georgetown University Student Association thinks now more than ever, the mental health and wellness of Hoyas is paramount.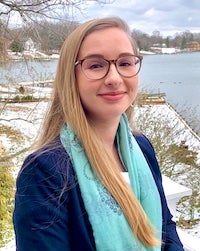 "I am so glad that Georgetown has taken steps in the right direction to make access to such resources more equitable," Barranco says. "While there is always more work to be done, HoyaWell is one way that the university is living up to its value of cura personalis. I encourage all my fellow Hoyas to utilize this platform and truly recognize the importance of mental health. There is no shame in seeking support, and HoyaWell is the place to start."
Nicole Feenstra (NHS'22), a health care management and policy major, agrees.
"HoyaWell is there for you anytime and for anything, no matter how big or small," she says. "With remote learning, it is easy to feel alone, but this resource can help you handle these unprecedented times."