"We come to celebrate the commitment that is embodied here in the lives of those who serve our nation here on Capitol Hill," Georgetown President John J. DeGioia said in his remarks. "What you embody is the depth of that commitment to the common good. It goes back to the very origin of the tradition which we try to keep alive in our community — a Jesuit tradition of education. I want to thank you for your service, for your dedication, for your commitment to our nation and also to Georgetown."
Learn more about a few of the Hoyas serving on the Hill and how their Georgetown experience prepared them for a Congressional career.
'We're Hoyas All the Way'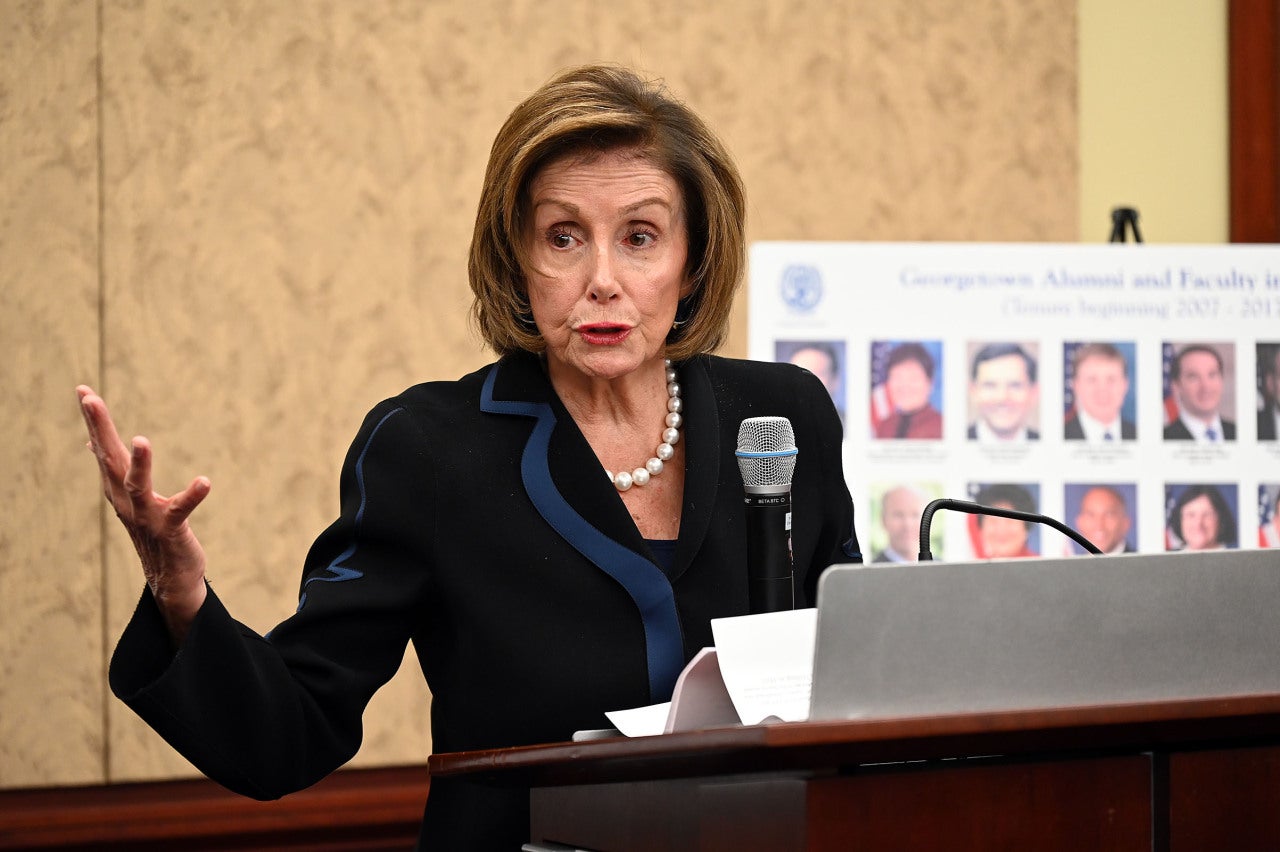 "I was at a funeral today, and my grandson was there who went to Georgetown. He said, 'You really are a Georgetown family.' I said, 'Yeah, we're Hoyas all the way.'
We're proud that my husband, loving Georgetown as he does, has established the Paul Pelosi Scholarship Initiative to support students at Georgetown. So we're all doing everything we can for our own children and for other children.
Here we are again after COVID-19, back together, proud of our Hoya connection — whether we are staff, whether we are members, whether we are family — and honored by the presence of President John DeGioia and Dean Hellman and each and every one of you. This is a cause for celebration — our Hoya connection — and I'm proud to be a part of it."
'I'm Ahead of the Game'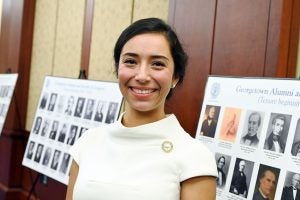 "Once I went to the McDonough School, it helped broaden my horizon and helped me understand that politics and policy are influenced by many other sectors nationally and globally.
I focus on energy and trade policy issues. In my capstone class at Georgetown, we learned about how new legislation would impact battery storage and energy transfer. Today, I'm learning about those same concepts I was exposed to a year ago. So I'm ahead of the game.
That's why I appreciate the business perspective and Georgetown's global perspective, because I wouldn't have been able to apply that and advise my congressman otherwise."
In the Interview Hot Seat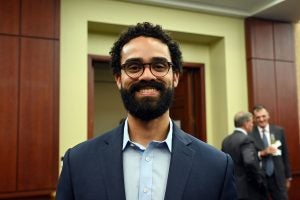 "One class in particular was directly helpful in getting me to where I am now. Every week we alternated between writing one-page memos, clear and concise, and giving oral briefings on those memos. The whole point was to come away with skills you can immediately use in real life.
When I had my interview with the senator [Chris Coons], he asked me these huge foreign policy questions. I needed to be clear and concise in how I answered, and I relied on conversations I had with my Georgetown professors and what I had learned in my courses.
I wouldn't have been able to engage in that level of discussion with a senator who is briefed on classified information if I hadn't had that coursework and that exposure."
'You Have To Show the Other Interns Up'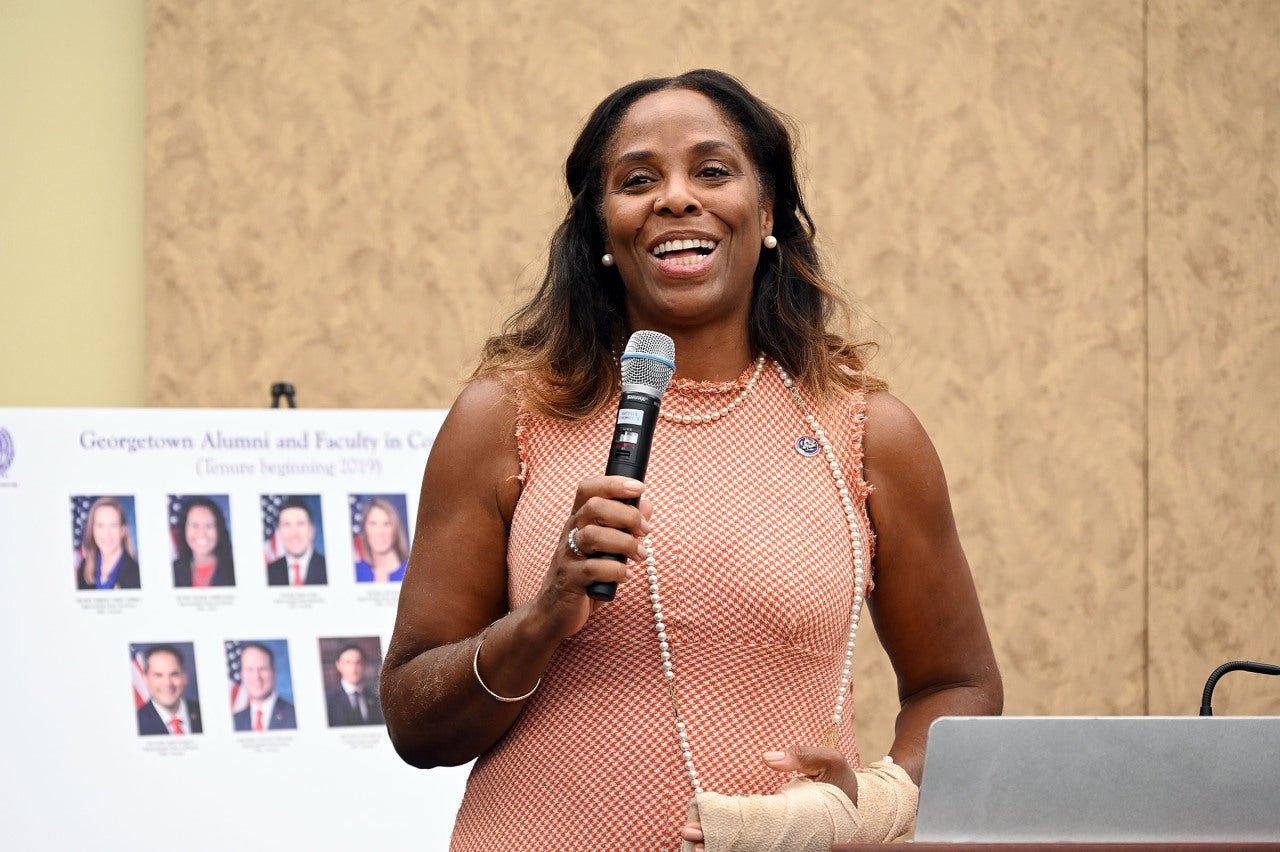 "The students we have had from Georgetown have just been phenomenal. The range of thought, the diligence with which they work, their passion for public service is unmatched. And Georgetown has given me not just students and staff to work with, they have given me a family.
So I want to thank Georgetown for everything it's done, to all the members that have been supported by Georgetown, and for you students who are looking for internships — we're always looking for other Georgetown people. We always whisper to them, 'You know you have to show the interns up.'"