#GeorgetownBound: Heading Home to the Hilltop
See how other Hoyas spent their summers, get to know the incoming class and get excited for a new year on the Hilltop!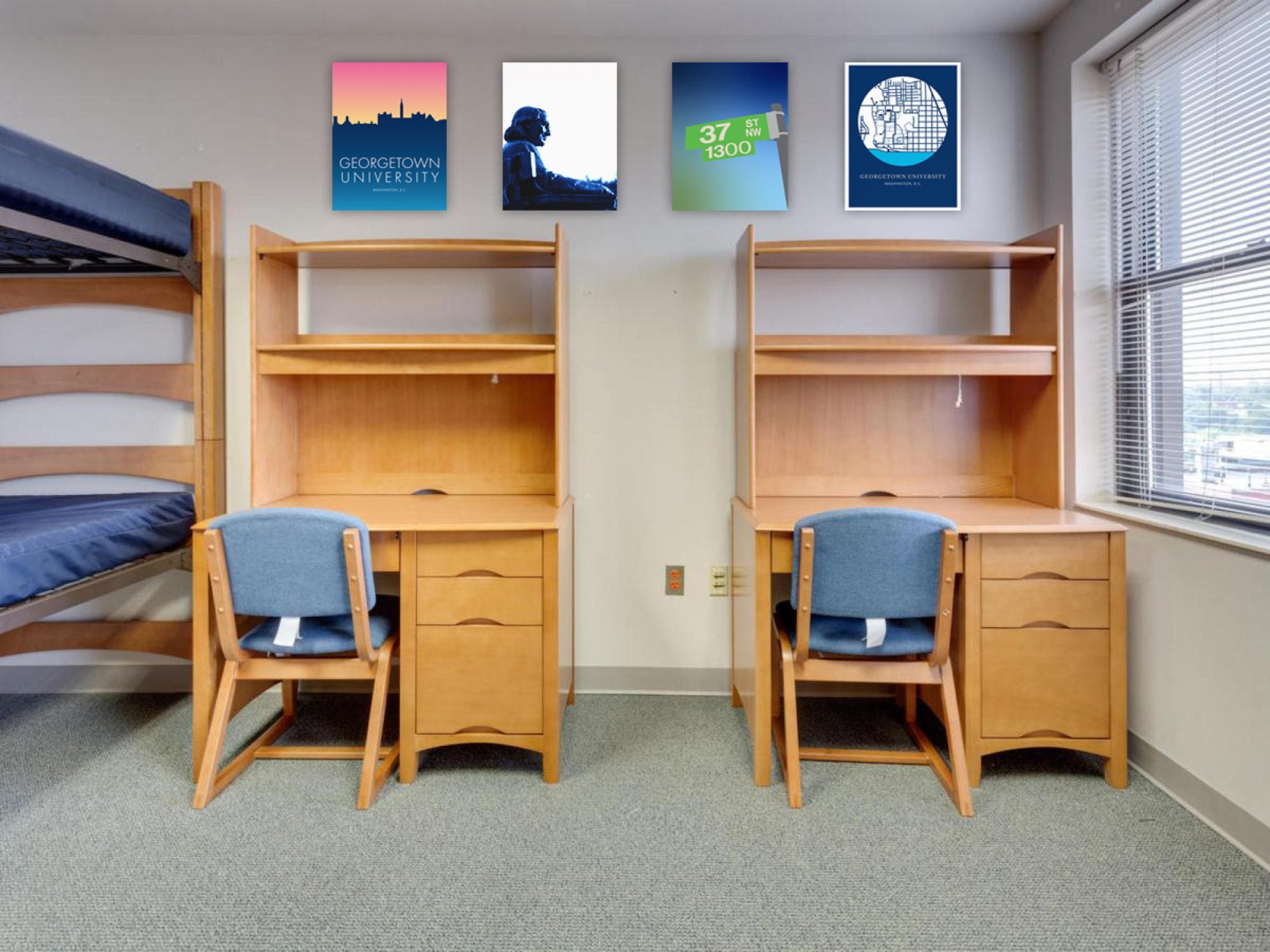 Yard Signs, Wall Art and More
Show your Hoya pride with #GeorgetownBound yard signs and get a head start on decorating your new room with Georgetown-themed wall art.
50
U.S. States
The Class of 2027 represents every state, plus D.C., Puerto Rico and American Samoa!
46
Countries
Incoming first-years hail from all around the world!
1,629
First-Year Students
New students are moving to the Hilltop!
Feature Stories – Hoyas Around the World This Summer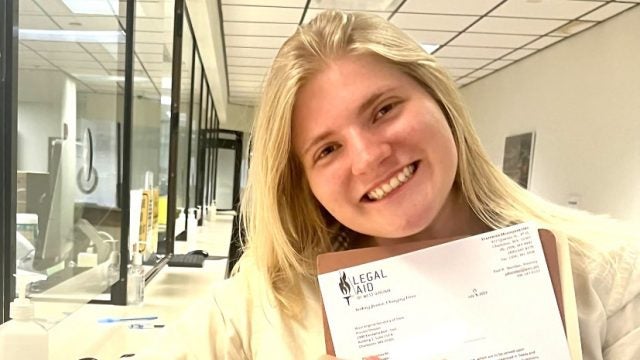 Renée Clark always wanted to pursue law to give back to her Appalachian community, one that is often beset by poverty and substance abuse. This summer, she got her chance.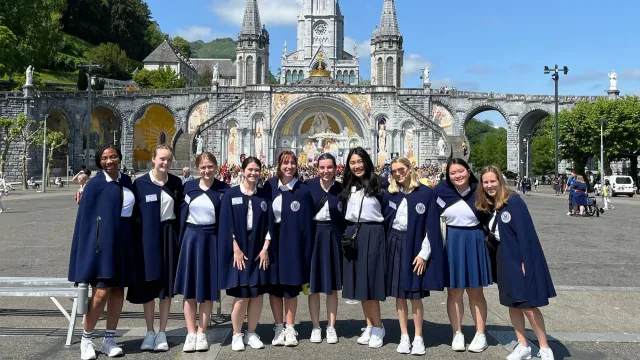 After learning to provide physical care in the School of Nursing, 10 students embarked on a journey to Lourdes, France, to provide spiritual care to hundreds of pilgrims.
Welcome Future M.D.s
The School of Medicine Class of 2027, family and friends gathered in Gaston Hall to don their white coats for the first time, commencing the start of their medical education. The annual White Coat ceremony, held August 4, is a rite of passage for all medical students at which they recite the Hippocratic Oath.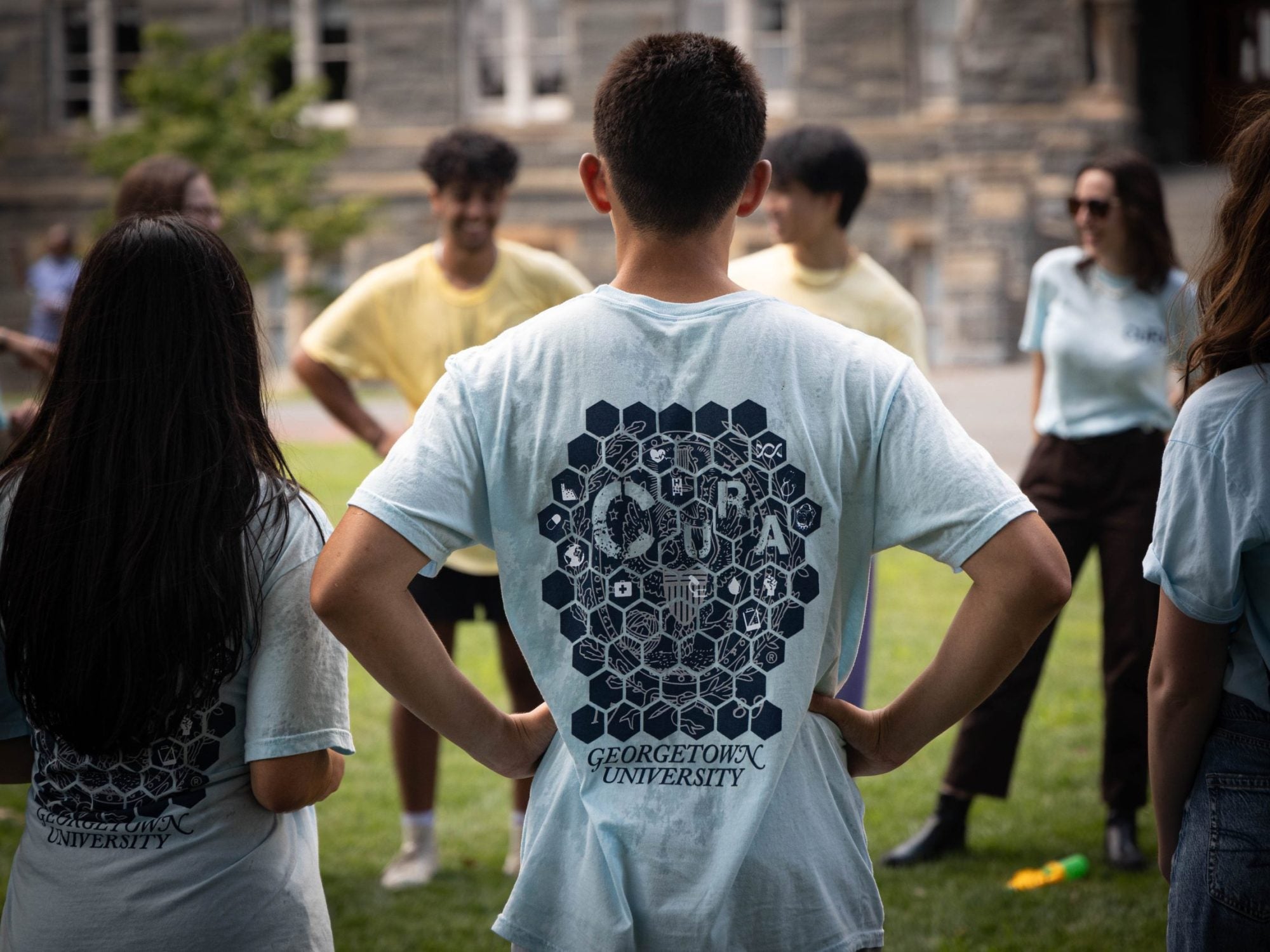 Pre-Orientation Programs Give Hoyas a Taste of Their Futures at Georgetown
Over the summer, Georgetown offers a variety of pre-orientation programs for first-year and transfer students to dig into their interests and to connect with their fellow Hoyas, from studying American politics and acquiring key skills for success in business school to exploring the outdoors in the greater Washington, DC, region.