Georgetown's college preparatory programs reinforce the university's commitment to improved access to higher education for students from diverse socioeconomic backgrounds.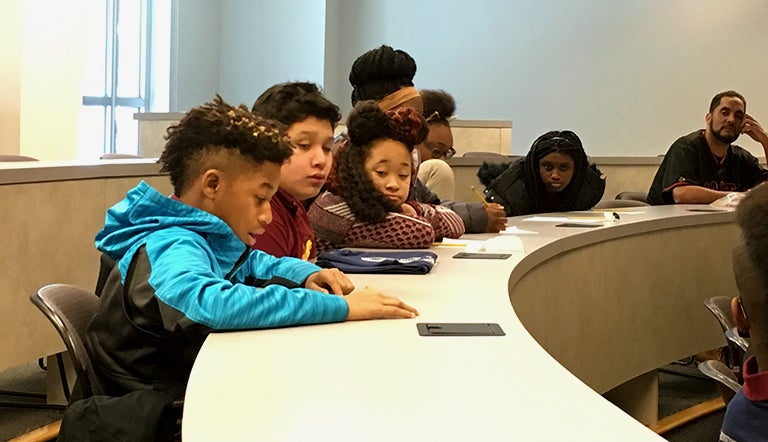 Betelhem Mekonnen (C'23), an incoming first-year student from Washington, DC, says Georgetown's pre-college programs prepared her well as she transitions into being a student at a top university.
"I felt special, and that is one of the reasons I wanted to attend Georgetown," says Mekonnen, who took a political sociology course at Georgetown. "Everyone in my pre-college program class knew I was a high school student, and they were trying to help me in any way possible. They would check in with me and ask how I was doing."
Mekonnen, a valedictorian of Coolidge High School in Northwest DC, took part in Georgetown's College Exposure-Dual Enrollment Program, which allows high school seniors from DC public schools to enroll in courses at local universities.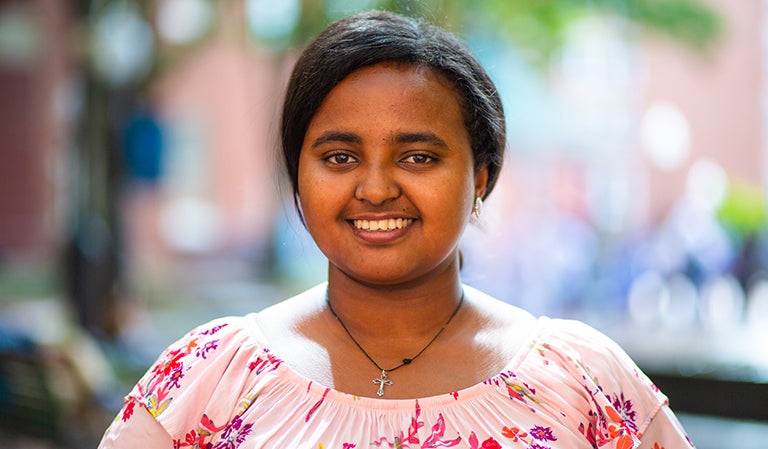 Betelhem Mekonnen (C'23)
Georgetown has multiple programs that create pathways to support and expose students like Mekonnen to college opportunities.
"It was amazing," Mekonnen says. "The community was so helpful, and I learned a lot from it. It exposed me to what college is going to be like."
The dual enrollment program is one of three pre-college programs – including Kids2College and the Institute for College Preparation (ICP) – run through the Center for Multicultural Equity and Access (CMEA).
CMEA college preparatory programs join a number of others across campus that reinforce the university's commitment to improved access to higher education for students from diverse cultural and economic backgrounds.
Summer Enrichment
This summer, Georgetown's School of Continuing Studies (SCS) welcomed 45 rising high school seniors from Cristo Rey, KIPP and other similarly aligned high schools across the country that provide college and career preparation for students from underserved communities.
Celebrating 10 years, the SCS Summer College Immersion Program invites students from across the country to participate. The program is made possible through philanthropic support from Georgetown alumnus Phil Marineau (C'68) and his wife, Sue, among other generous donors
Georgetown Qatar welcomed 47 students, half of whom are from Qatar and the rest representing nine different nations, to its Pre-College Summer Program.
Supporting Diversity
All three CMEA programs are part of Georgetown's long-standing engagement in DC and focus on preparing underserved DC middle school and high school students for post-secondary education while alleviating some of the obstacles associated with access to higher education.
"The CMEA pre-college programs challenge higher education leaders to really look at the ways in which institutions can continue to support diversity, equity and inclusion," says CMEA director Charlene Brown-McKenzie. "These programs begin in the early grades in an effort to really give students a solid foundation so they can think about what paths they want to take in order to be contributing members of society. "
Consistent and Comprehensive
Brown-McKenzie says the Georgetown programs try to offer consistent and comprehensive education to its participants.
The ICP serves two cohorts of about 65 students from Wards 7 and 8 running simultaneously.
This past June, the new cohort of rising eighth graders began the ICP Summer Institute, where participants get their first taste of campus life at Georgetown. They were joined by a second cohort of rising 11th graders also participating in the institute this summer for the third time.
Every day for three to five weeks, the students take classes that focus on math concepts, Spanish, English and an elective.
Saturday Academy
In the fall, these students will begin attending ICP's Saturday Academy, which focuses on core subjects along with courses that develop critical thinking, study skills and higher education preparation.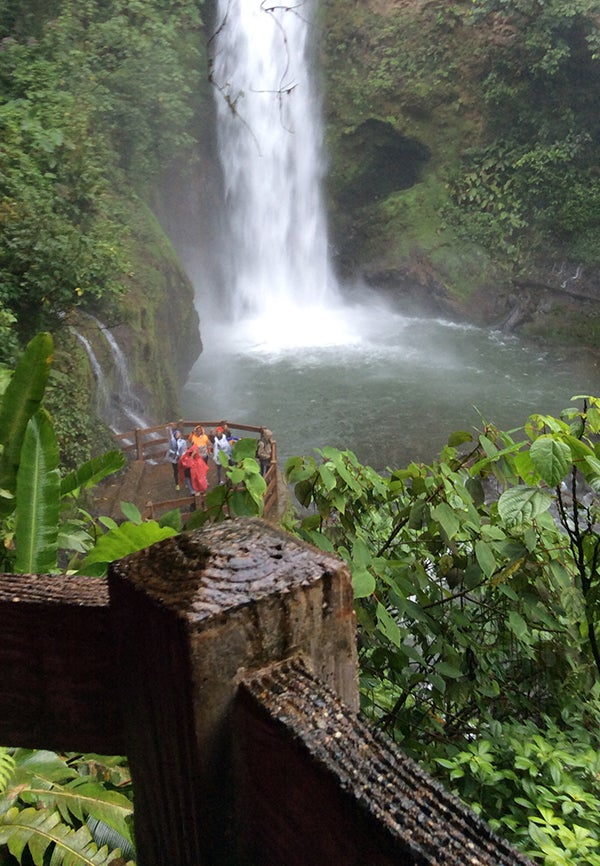 Students in the Institute for College Preparation program have traveled to Belize and Costa Rica to study biodiversity in rainforests.

CMEA also takes ICP scholars on college tours throughout the East Coast and the Midwest, and offers a study-abroad component during the summer.
"We've traveled to Costa Rica, South Africa and other places to expose the students to the idea of being global citizens," Brown-McKenzie says. "You can really see the development in a student after that kind of exposure."
Starting Early
The Kids2College program involves Georgetown student volunteers teaching a college and career preparation curriculum to sixthgraders for six weeks. At the end of the program, the youth visit Georgetown to shadow current university students.
"As we think about college access and success, especially to the most underserved communities, Kids2College gives us six weeks of early engagement with middle schoolers," Brown-McKenzie says.
She adds that because sixth grade is the halfway point in their K-12 journey, it is an important year to begin preparing students for higher education.
"In the Kids2College program we answer questions like, what is a college or university? What are majors? What is the difference in your earnings between a high school diploma and a college degree?" she explains.
All students who participate in Kids2College are invited to be a part of the ICP program beginning in seventh grade.
All the Difference
Early exposure to college made all the difference to Mekonnen, who is also receiving academic and other support as part of the university's Community Scholars Program and the Georgetown Scholars Program.
She says she can't wait to begin her first day at Georgetown.
"I am looking forward to intellectual challenge," she says, "and the exposure to new knowledge and opportunities."