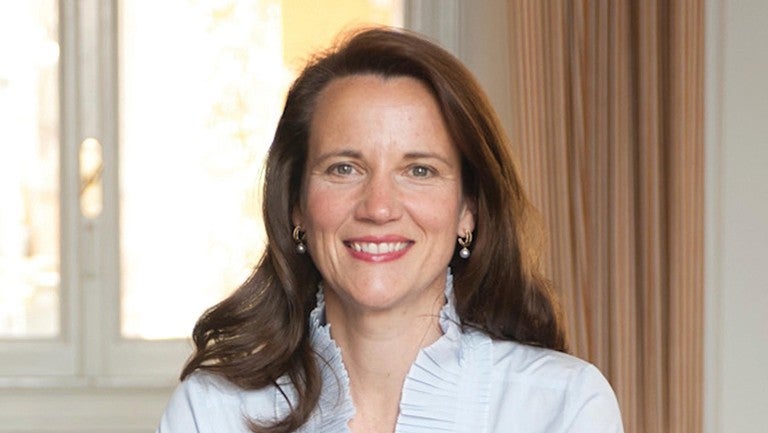 Category:

Discovery & Impact
Title:

Mussolini's Favorite Jazz Singers Were Jewish, New Book Reveals
Date Published:
July 28, 2017
Music professor Anna Celenza explores Italian dictator Benito Mussolini's fascination with jazz, how the music flourished in Italy between 1920 and 1945 and the surprising influence Italian musicians had on American culture in her new book.
July 27, 2017 – Despite his unholy alliance with Hitler in World War II, Benito Mussolini was a jazz aficionado whose favorite singers were Jewish, Georgetown professor Anna Celenza reveals in her latest book.
This is one of several revelations in Jazz Italian Style: From its Origins in New Orleans to Fascist Italy and Sinatra (Cambridge University, 2017), which profiles the jazz musicians who flourished in Italy between 1920 and 1945 and their surprising links to American culture.
Hitler, as many know, vehemently rejected jazz, especially when composed and/or performed by African American and Jewish musicians, calling it "degenerate."
Mussolini appropriated the new musical style and promoted it as a symbol of modern Italy.
Trio Lescano
Celenza says that Mussolini realized the lure of jazz among Italian youth and was drawn to the music as well. He was especially fond, she says, of the work of three sisters known as the Trio Lescano, whose lyricism and close harmonies resembled the Andrew Sisters.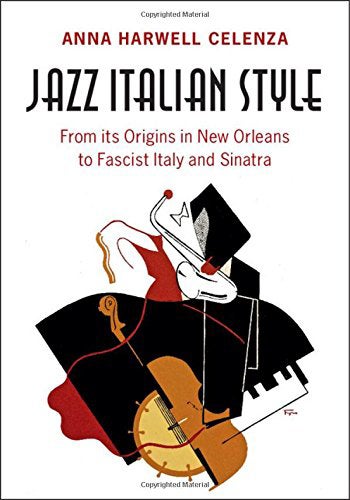 "They were Mussolini's favorite singers, despite the fact that they were Jewish," says Celenza, the university's Thomas E. Caestecker Professor of Music."When the race laws went into effect in Italy in 1938, most Jewish musicians were banned from Italian radio and eventually sent to concentration camps, but Mussolini made sure that the sisters were protected."
She says he granted the trio Italian citizenship in 1941, and in 1942 they joined the Fascist party.
"The story of this jazz trio is one of biggest surprises in the book."
"Because Mussolini didn't reject jazz, these musicians were able to flourish and eventually influence music in the United States," Celenza says. "But after WWII, these musicians and their artistic contributions were consciously erased, due to the links to Mussolini. The book tells the stories of these musicians and of Italian jazz and its links to American jazz."
She notes in the book that a New Orleans group called The Original Dixieland Jazz Band, led by an Italian immigrant named Nick LaRocca, released the first commercial jazz recording – "Livery Stable Blues" – in 1917.
"Italians had no problem claiming jazz as their own," she says. "Mussolini capitalized on this, and his support of jazz eventually led to the creation of a specifically Italian jazz style, which influenced American performers like Frank Sinatra."
Jazzing Up Italy
The World War II dictator also promoted the art form as the soundtrack of Italian youth.
"It was Mussolini who created a national radio network in Italy, established business ties with American film and recording companies and made political appointments of individuals who encouraged jazz on Italian radio and in cafes," Celenza says. "He saw jazz as a symbol of modernization and technological innovation as well as a rejection of the past and a path towards modernity."
Not surprisingly, many musicians who worked for Mussolini ended up denying their connections to fascism once the Allied Forces took control of the country.
"For many Italians, dredging up this history can be painful," she acknowledges. "Many Italians have avoided the topic, because they don't want to be perceived as pro-Fascist."
Research in Rome
Celenza started thinking about the book in 2010, after arriving in Rome, to begin a yearlong sabbatical and work on a book about Duke Ellington.
Her husband, Christopher Celenza, the recently appointed dean of Georgetown College, at the time had just been appointed director of the American Academy in Rome.
But as she got settled she became intrigued with the local jazz scene, and discovered that there was a story to tell about the origins of jazz and Italian Fascism.
Although several Italian scholars had written books about Italian jazz, discussions of Mussolini's promotion of the music and its influence on American musicians were often avoided.
Mussolini's Jazz Legacy
Through her research, Celenza learned that Mussolini played trombone for several years before switching to violin and that he had a stint as a music reviewer for a socialist newspaper in his 20s.
She also discovered that his longtime lover and biographer, Margherita Sarfatti, wrote that he dabbled in writing song lyrics, though not successfully.
Also noted in the book is the fact that three of Mussolini's children were actively engaged in Italian jazz, including his youngest son, Romano, who became an internationally recognized jazz pianist who performed with Chet Baker, Duke Ellington, Lionel Hampton and Dizzy Gillespie.
Research Past and Present
While Jazz Italian Style ends with WWII, Celenza's latest research picks up where the book left off. Tentatively titled "The Birth of Jazz Diplomacy," the project explores the use of jazz in Italy by the U.S. State Department as a Cold War weapon against Communism.
Celenza's series of award-winning children's books (Charlesbridge Publishing) about classical music and jazz include The Heroic Symphony (2004/2016) and Gershwin's Rhapsody in Blue (2006/2018), both of which have been performed in free family concerts with the GU Orchestra in Georgetown's Gaston Hall.
Her work also has been featured on nationally syndicated radio and TV programs, including NPR's "Performance Today," the BBC's "Music Matters" and "Proms Broadcasts."