Georgetown's student veterans and military-connected community find support and make contributions as members of the broader university community.
– National security law attracted U.S. Army veteran Ashley Nicolas (L'19) to Georgetown, but it's the strong veteran community and university support that makes her feel at home.
"Georgetown was a perfect fit for me," says Nicolas, a second-year law student from Baldwinsville, New York. "There is a strong veteran presence at the Law Center, and I knew that I'd have a great community of peers."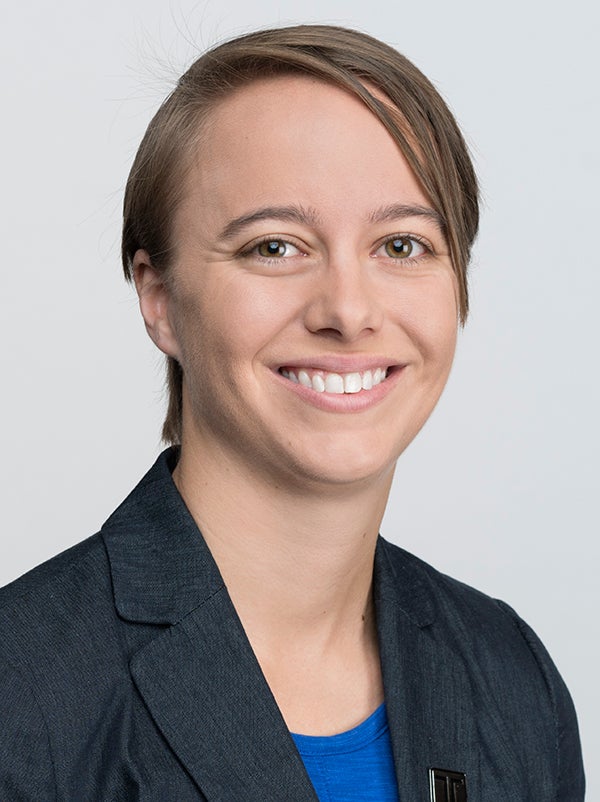 Ashley Nicolas
Nicolas graduated from the U.S. Military Academy at West Point and served as a military intelligence officer with one tour in Kandahar, Afghanistan, before studying at Georgetown.
"Bringing diverse perspectives on campus to help drive conversation and challenge students is remarkably important," she says. "Individuals who choose to come to Georgetown are the future leaders of our country, and it's critical that we are embracing opportunities to learn from this generation of veterans."
Veterans Community
The university serves a veterans community of nearly 500 and a broader military community including active-duty service members, spouses and dependents – of about 1,000 students.
To help veterans with financial need, Georgetown participates in the Yellow Ribbon Program, available to military students who qualify 100 percent for Post-9/11 GI Bill benefits and are not on active duty or receiving transferred benefits from a spouse on active duty.
The university also offers other financial options for students through scholarships, grants and federal aid.
Culture of Caring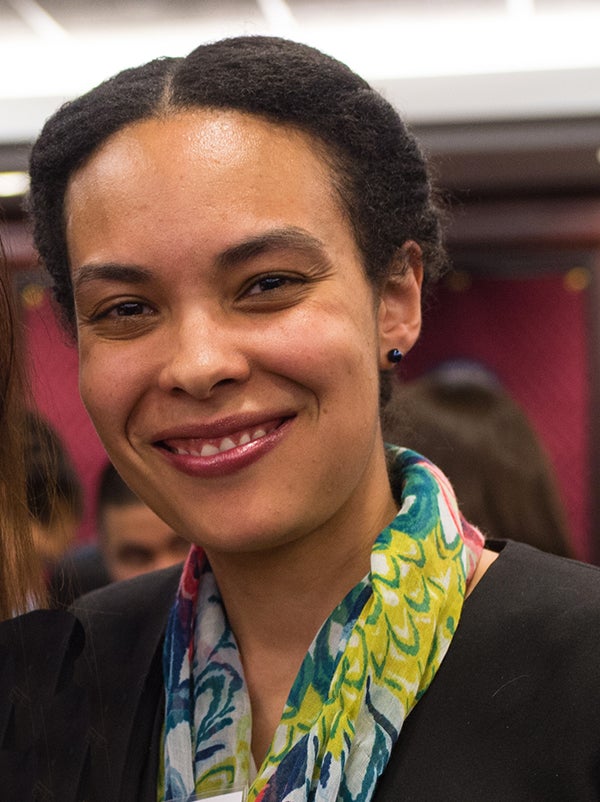 LeNaya Hezel
The Veterans Officeat Georgetown offers a wide range of resources to military-connected students and their families, assisting them with their transitions from combat to classroom to career.
"Our office serves as a liaison and advisor for prospective and current military students, ensuring that they receive accurate and comprehensive information about admissions, finances, academic support, career networking and support services," says LeNaya Hezel, director of the veterans office at Georgetown. "We do this work to ensure a culture that cares for the spectrum of military students on campus and instills the Jesuit spirit of cura personalis into everyday connections among the military-connected community."
The university will be celebrating its military community with activities, events and other programming throughout November, which is Military Awareness Month.
Veterans Day Events
Events include a reception to observe Veterans Day at the Law Center on Nov. 10, and a ceremony featuring former Secretary of Defense Chuck Hagel Nov. 13 outside the White-Gravenor building. The School of Continuing Studies (SCS) will sponsor a book reading and signing by veteran and alumnus Craig Grossi (G'16), who wrote about a stray dog he found while deployed in Afghanistan.
"We strive to collaborate with Georgetown schools and departments, students and local organizations offering programming that helps build a bridge between military and civilian students," says Hezel. "We also see programming as an opportunity for the military-connected population on campus to engage with the broader university community."
Yearlong Programming
Such programming takes place all year, not just in November.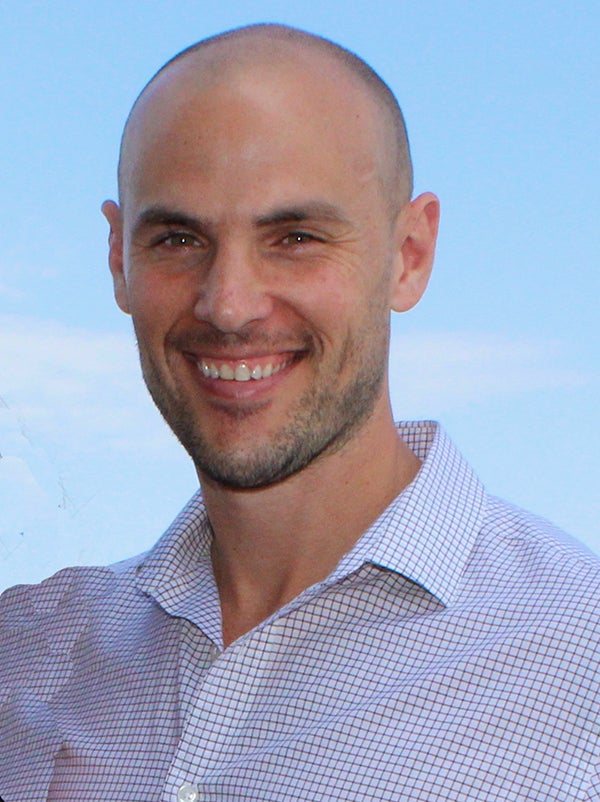 Andrew Bird
Earlier this semester, for example, former U.S. State Secretary Colin Powell spoke at Georgetown on leadership and ethics at an event sponsored by the McDonough Military Association, a club for military-connected MBA students.
"I think our club leadership saw the Colin Powell opportunity as one to demonstrate how the core values, ethics and spirit of military service can be applied to traditional business practices," says retired U.S. Army Captain Andrew Bird (G'18) of Vestal, New York, who served in the Army's 5th Special Forces Group. "There are a lot of opportunities for the veteran community to contribute to the campus at large."
He describes Georgetown's campus military community as close-knit.
"It's incredibly difficult to replicate the teamwork and espirit de corps that I felt in the military," Bird says. "That being said, having fellow veterans in the program helps to translate your experiences to your classmates when you may not always be able to. There is an empathy that can't be duplicated."
Warrior-Scholar Project
This past June, the veterans office welcomed the Warrior-Scholar Project to campus for a third year in a row for its free, weeklong intensivecollege prep course dedicated to student veterans.
The national nonprofit's weeklong boot camp, hosted by Georgetown's English department, helps fulfill its broader mission of assisting service members and veterans prepare for the transition of applying to and attending four-year undergraduate institutions.
Wesley Hughes (SCS '20) and Eva Torrales (SCS '20) are both studying for their bachelor's degrees in liberal studies at Georgetown's SCS. The two boot camp participants were among the 15 warrior-scholars either attending or applying to colleges and universities across the country.
Georgetown alumnus Rep. Mike Gallagher (G'12, G'15) (R-Wisconsin) served as one of the speakers during the summer boot camp.
Building Awareness
The VET Ally Seminars for faculty and administrators on campus is also an important part of veterans office efforts.
"The program provides our military-connected students with opportunities for open dialogue with faculty and administrators," Hezel says. "It helps create an environment where our military-connected students thrive academically and personally by providing insight for Georgetown community members into the veteran experience."