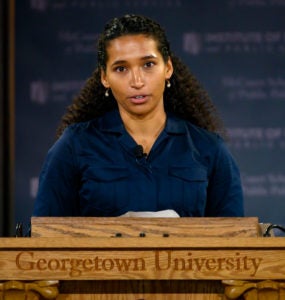 Turner, who co-founded the Georgetown Technology Policy Initiative graduate club and works as a graduate intern with the Pew Research Center's Internet and Tech team, said conversations with technology leaders such as Zuckerberg are important "as we all weigh the impact social media has on democracy."
Some of the students asked questions about Facebook's decision not to ban what some deem as questionable political ads on his social media platform during a conversation on free expression today at Georgetown.
"I believe that when it's not absolutely clear what to do, we should err on the side of greater expression," Zuckerberg said during his speech in Gaston Hall. "In a democracy, I believe people should decide what is credible, not tech companies."
While the tech entrepreneur said he worries about the "erosion of truth," he said banning such ads would be difficult because "it's not even clear where you draw the line."
He added that Facebook and other social media platforms can be "an important part of voice, especially for local candidates and up-and-coming challengers and advocacy groups that the media might not otherwise cover."
Promise and Peril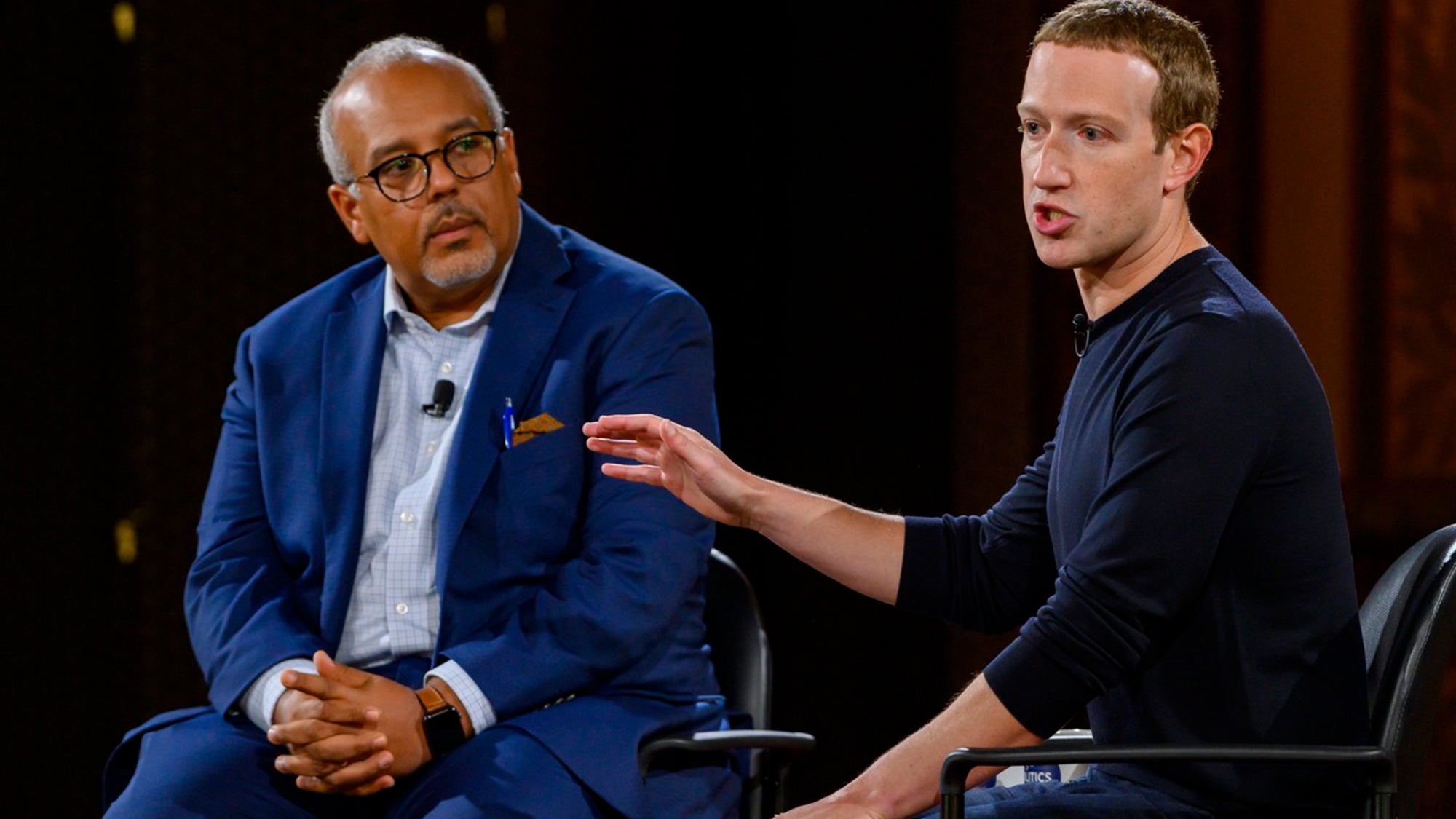 Elleithee began the conversation by noting how society has changed since the onset of social media.
"The past decade has provided countless examples of both the promise and peril of practicing politics in the digital age," Elleithee said. "From innovations in public policy and campaigning, through the use of big data, to questions about privacy and security and the role of artificial intelligence in social media and spreading misinformation, the result has been conclusive – a collapse of public trust in modern technology and politics."
The McCourt School's Massive Data Institute, the Kennedy Institute of Ethics and its Ethics Lab and Georgetown's Free Speech Project co-sponsored the free expression event.