Over the past year, 26 Georgetown students and alumni were selected to participate in the Fulbright Program, the world's largest international educational exchange program. Hoyas joined more than 1,900 U.S. students and early career professionals to teach English or conduct research in 17 countries around the globe, from Paraguay to Brunei.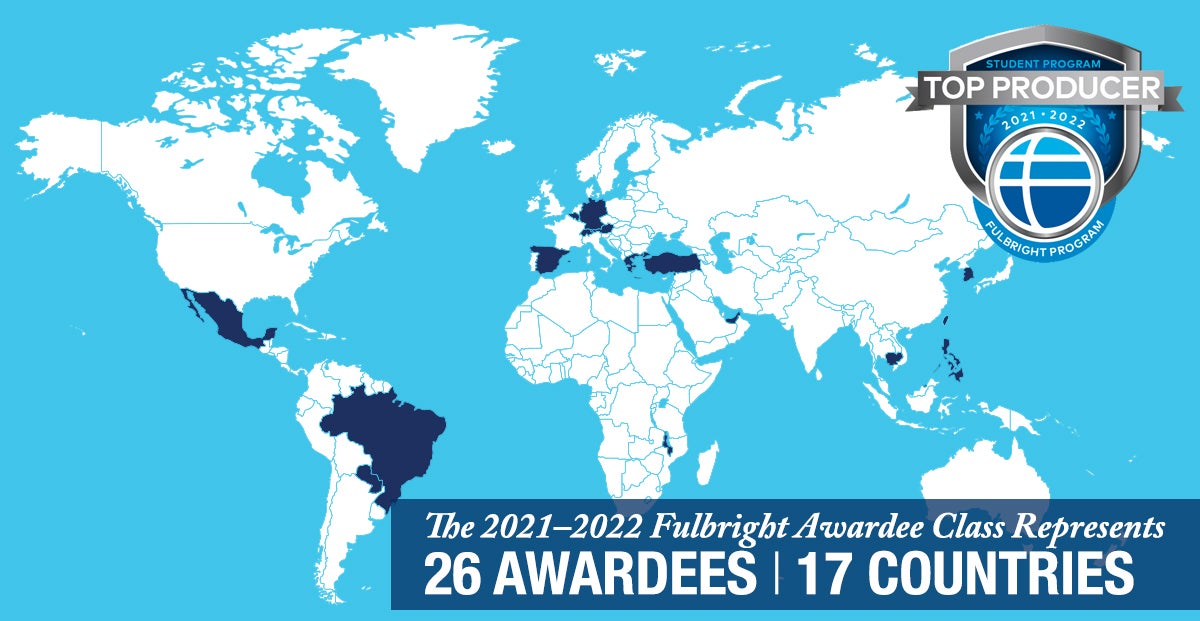 A Legacy of Georgetown Fulbright Scholars
Georgetown was named a top producing institution for the Fulbright Program out of nearly 600 higher education institutions. For the past two years, Georgetown has been the No. 1 producer of U.S. Fulbright student awardees, and over the program's 75 years, nearly 500 Hoyas have participated to help foster connections between countries and address complex global challenges. 
The year's 26 recipients include a Walsh School of Foreign Service student who is studying religious and cultural traditions in Brunei and a McDonough School of Business graduate who is researching conservation financial projects in Brazil. 
The Fulbright data reflects the number of awardees this year instead of actual scholars who accepted the offers during the pandemic. Due to concerns about health, safety and well-being of participants and host communities, all 26 awardees may not have been able to pursue their 2021-22 Fulbright opportunities.
"We are honored to have once again been named a Top Producing Fulbright institution," says Lauren Tuckley, director of Georgetown's Center for Research and Fellowships.