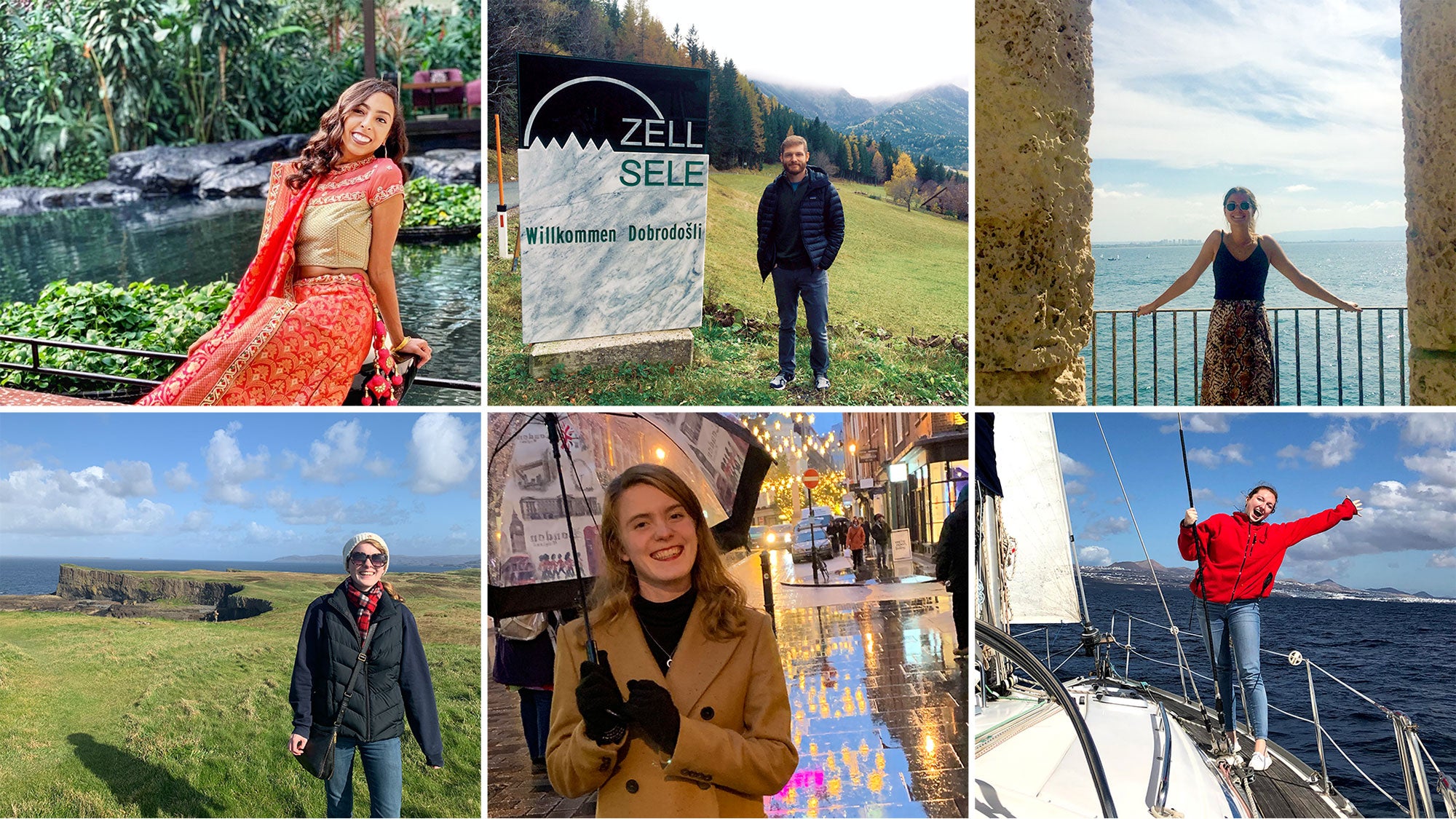 Category:

University News
Title:

Georgetown Is No. 1 Producer of U.S. Fulbright Student Scholars
Date Published:
February 10, 2020
26
Countries where student scholars are conducting research, studying and teaching
27
Majors represented among the current student scholars
Each year, the U.S. State Department's Bureau of Educational and Cultural Affairs announces the top-producing institutions for the Fulbright Program with The Chronicle of Higher Education publishing the list annually.
"These Fulbrighters serve as citizen ambassadors for the United States in their host communities, and we will benefit from the skills, knowledge and global connections they build on their exchanges long after they return home," says Marie Royce, assistant secretary of state for educational and cultural affairs.
Georgetown provides numerous global education opportunities through the Georgetown Study Abroad Program and Global Initiatives that allow students to cultivate a global mindset while learning and serving the common good.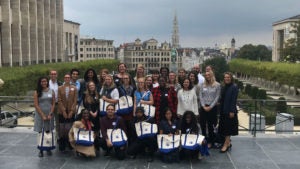 Susannah Dibble (SFS'18), who majored in international politics in Georgetown's School of Foreign Service, received the Fulbright-Schuman grant, which allows recipients to live and work in countries within the European Union.
She is spending nine months splitting her time between Brussels, Belfast and Bilbao, Spain, as she researches the role of the European Union as a peacemaker within its own borders.
"Writing my international politics thesis really prepared me to undertake my own independent research through Fulbright," says Dibble, who will attend Georgetown Law in the fall. "The support I received from my seminar and cohort were invaluable and the process allowed me to have independence in exploring an area that I had discovered an interest in through other classes."
Lauren Tuckley, senior associate director of the Georgetown Office of Fellowships, Awards and Resources (GOFAR), and Laura Perille, GOFAR associate director, worked with this year's recipients as they prepared their Fulbright applications.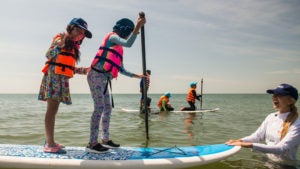 "Our No. 1 ranking serves as a testament to the educational commitment we make to our students and alumni – informed by our Jesuit heritage – that seeks to form agents of change," Tuckley says. "I am simply honored to work with such exceptionally talented students in applying for the Fulbright program."
Emi Koch (C'12) became Georgetown's first Fulbright-National Geographic Digital Storytelling Fellow last year. She is exploring the impacts of low fish-availability on the social and ecological well-being of Vietnamese fish-dependent communities.
"I interview small-scale fishery actors and facilitate participatory photography workshops for fishermen, women involved in post-harvest sub-sectors and their children to share how fishery scarcity in concert with environmental stresses undermine their quality of life," says Koch, whose nonprofit focuses on the work she's doing in Vietnam.
She founded Beyond the Surface International while studying psychology in Georgetown College.
"Georgetown believed in my wild ideas and helped shape them for success," she adds.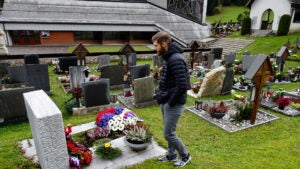 Douglas McKnight (G'20), a graduate student pursuing his Ph.D. in German at Georgetown, says applying for the Fulbright has always been a part of his graduate plans, but that this became clearer after spending this past summer as a graduate research fellow at the U.S. Holocaust Memorial Museum.
"I knew that I wanted to continue the research I did at the museum abroad in Austria," he says. "My Fulbright experience will improve my overall dissertation product, and gave me the opportunity to meet people I would never have met before. The experience also helped me grow my professional academic network with scholars in Austria."
McKnight says pursuing a Fulbright proved to be rigorous, but the feedback and encouragement he received made all the difference.
"My advisor believed in me the whole time I was going through the process," he recalls of his German professor Katrin Seig. "Having someone who believes in your work is important for this."
For more information about the Fulbright program and other fellowship opportunities, please visit the Georgetown Office of Fellowships, Awards, and Resources or email gufa@georgetown.edu.