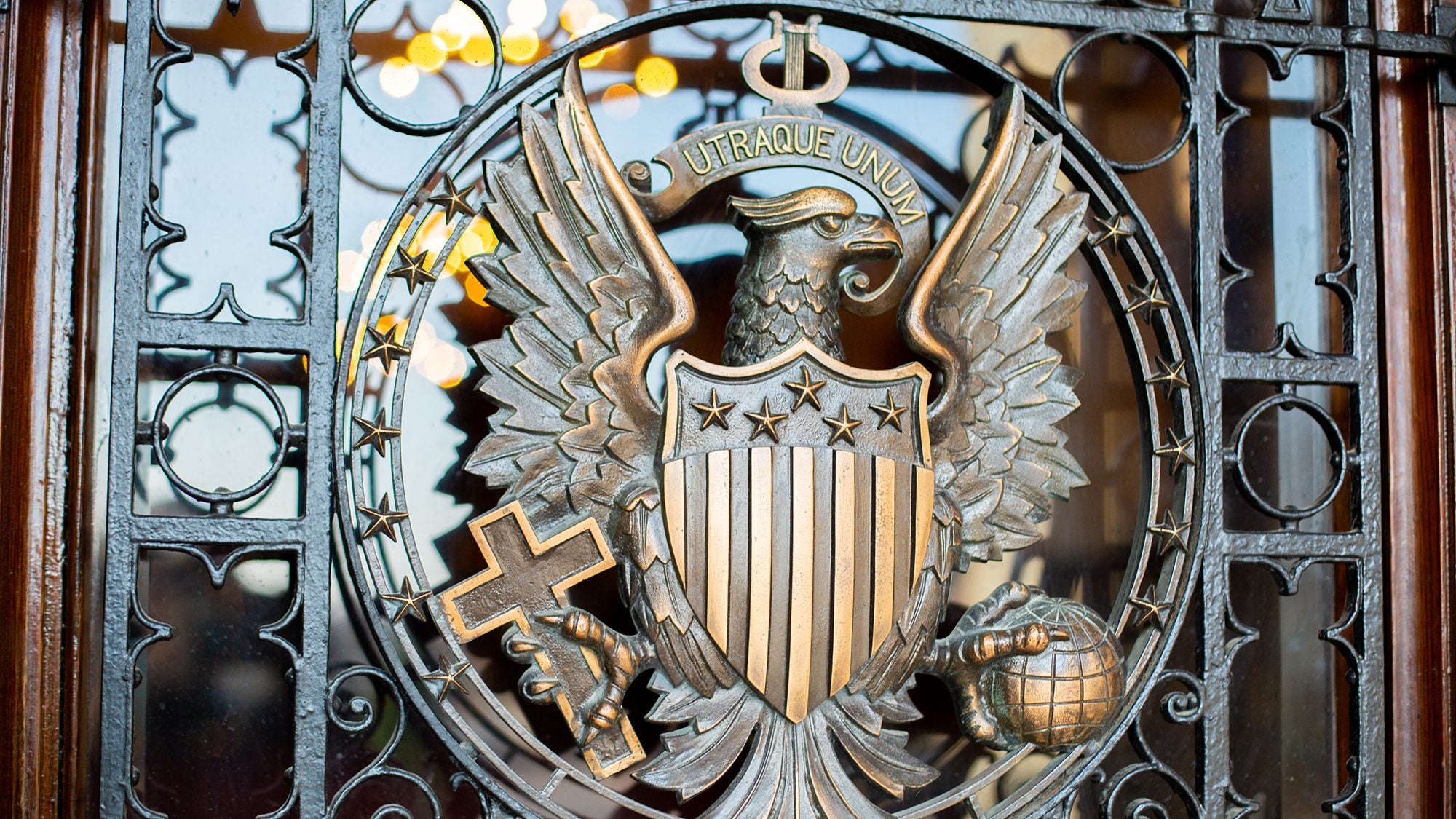 Category:

University News
Title:

Georgetown Implements New Title IX Regulations, Reaffirms Commitment to Fight Sexual Misconduct
Date Published:
August 14, 2020
The university has updated its policies and procedures that address sexual misconduct under the federal nondiscrimination law known as Title IX to comply with new U.S. Department of Education regulations.
Since the new mandatory federal regulations were announced on May 6, working groups comprising staff, faculty and students have carefully reviewed the regulations. Their recommended changes, focused on those required by the new regulations, go into effect today.
Many policies and procedures remain the same, such as the scope of conduct covered by the university's Policy on Sexual Misconduct, the standard of evidence required in a case and the university's ability to address sexual misconduct that occurs off campus, online or while studying abroad.
"Policies and procedures that could remain the same under the new regulations are still in place," says Rosemary Kilkenny, vice president, diversity, equity, inclusion and chief diversity officer. "We approached the changes we were federally mandated to make with an unwavering commitment to combating sexual misconduct, adjudicating cases fairly and fostering a safe environment for the entire Georgetown community."
What's Changing?
Though many policies and procedures remain the same, the new regulations require some changes to Georgetown's university-wide Policy on Sexual Misconduct and certain elements of grievance procedures used by the Office of Institutional Diversity, Equity & Affirmative Action (IDEAA) and on the Main, Medical and Law campuses.
"Title IX Sexual Harassment," for example, is a newly defined subset of sexual misconduct that must be addressed under specific Title IX procedures prescribed by federal Title IX regulations. All other cases of sexual misconduct will continue to be addressed under the University's existing, non-Title IX sexual misconduct grievance procedures.
As now required, sexual misconduct complaints that allege Title IX Sexual Harassment will include live hearings (either in-person or remote) with cross-examination, meaning each party's advisor can ask questions of the other party and any witnesses in real-time. If needed, Georgetown can provide an advisor for purposes of cross-examination to a party.
"The new regulations change the procedure for certain cases, but I know Georgetown is committed to preventing all forms of sexual misconduct and supporting survivors of sexual assault," says Ben Telerski (C'23), a member of the Title IX working group focused on student life and complex topics.
Planning for New Regulations
In addition to forming eight different working groups to review the regulations, the Office of Title IX Compliance gathered community feedback through briefing sessions with key campus partners and officials, as well as conducted a webinar for students on the new regulations hosted by the Title IX coordinator, Office of Student Conduct and two undergraduate students.
"Students understand the contours and contexts of this complicated topic, and are providing innovative ways for Georgetown to go above and beyond the new regs," says Katarina Watson (C'21), a member of the complex topics working group. "For the new regulations, I think student input has provided more perspective and inclusion to these narrow processes, thus ensuring that the most marginalized students are also protected."
Where the new regulations allow discretion in adopting policy and procedural changes, Georgetown will seek longer term, broad input from the community. As part of this work, the Office of Student Conduct is expanding alternative adjudication processes based in restorative justice with significant community input.
Virtual Environment Regulations
Although the new regulations state that Title IX does not apply to conduct that happens outside of the United States or outside of a school's "education program or activity," the regulations provide that schools may still address such conduct under their codes of conduct.
As Georgetown will begin fall 2020 courses in a virtual mode, misconduct that takes place on Zoom or via text message or a social media platform can still be reported to the university.
"We understand that many of our students will be away from campus this fall, but we want to assure our community that resources, support and grievance processes still remain available," says Samantha Berner, Georgetown's Title IX coordinator. "Regardless of where an incident occurs, whether it involves another Georgetown community member, or whether you are interested in filing a formal complaint, we are here for you and want to help."
The university has not stopped responding to sexual misconduct cases during the pandemic, and will continue to adjudicate cases remotely as long as Georgetown remains in a virtual environment.
Support for Students
Regardless of when or where an incident occurs, Georgetown has resources available to help any community member who has been subjected to sexual misconduct.
In addition to offering guidance and reporting options, confidential advisors can help connect students with local resources. Semi-confidential resources, including the Women's Center, LGBTQ Center, Campus Ministry and select staff in the Center for Multicultural Equity and Access can also offer specialized support to students, though they are obligated to report non-identifying information about incidents of sexual misconduct to the Title IX coordinator.
The Office of Title IX Compliance is not a confidential resource, but its staff can provide an overview of resources and options for survivors and those impacted according to Sarah Onori, Georgetown's Title IX and civil rights investigator.
"Although the Title IX regulations have required some changes, the university remains committed to offering robust resources, including medical care, safety assistance, confidential counseling and supportive measures to parties, regardless of whether allegations fall within the new subset of Title IX sexual harassment or under the broader Policy on Sexual Misconduct," Onori says.