The Race for Faster Test Results
Like many universities around the country, Georgetown switched to all virtual learning in spring 2020 as the COVID-19 pandemic began. It also dramatically reduced density in laboratory and research spaces, and transitioned to teleworking where possible. Public health, medical and administrative leaders at Georgetown recognized the importance of establishing rapid COVID-19 testing if the university community was to restore in-person operations safely.
From June 2020 to mid-November 2020, outside labs exclusively performed testing of university samples. The turnaround time for results varied from three to seven days, with the longer wait times occurring earlier in the pandemic. This timing was problematic: Georgetown needed faster results to protect the safety of its community members. Its leadership found a solution at Georgetown's Medical Center.
A Maryland Lab's Nimble Pivot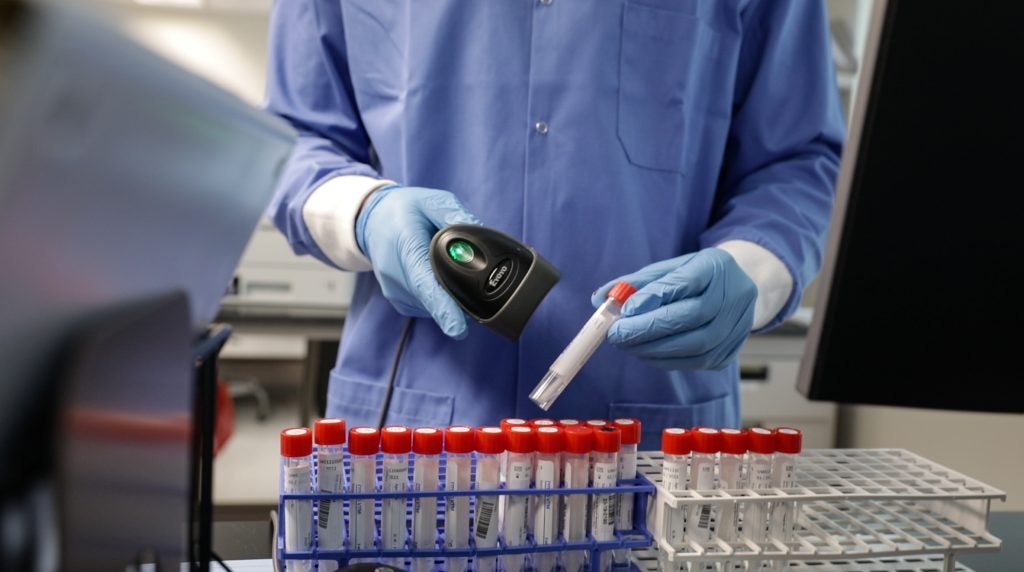 To have more control over the testing process and turnaround times, Georgetown leaders leveraged the only high-complexity, CLIA-certified lab at the university, a federal designation that allows for diagnostic testing of human samples — and asked them to devote time and lab space to COVID-19 testing. The lab, the C.W. Bill Young Cell Transplantation Program (CWBYP) in Rockville, is a high complexity clinical lab that performs sophisticated blood type and genetic testing for bone marrow transplants. COVID-19 testing required similar skills and expertise.
The Medical Center's Elliott Crooke, senior associate dean of faculty and academic affairs, initiated and coordinated with the lab's leadership to stand up the testing site. Then, complex logistical work involving university-wide teams and community health experts was executed by Marc Fournier, vice president of auxiliary services and real estate.
"The changing landscape kept us on our toes, but fortunately, we had experts in just about every field at Georgetown," Fournier says. "It was like building an airplane as you are flying it to a destination that keeps moving. The science changes, the behavior changes and the needs change. During all that, the entire team has been relentlessly pivoting, aligning and responding."
Planning for testing at the bone marrow transplant lab (known as BMT) began in earnest in July. In November 2020, under the direction of Peter Luger in the office of the senior vice president for research, the BMT COVID-19 lab was up and running, using a testing kit authorized for emergency use by the U.S. Food and Drug Administration. After several weeks of validation testing, the university began processing COVID-19 samples from students, staff and faculty on Nov. 18, 2020.