Category:

Discovery & Impact
Title:

COVID-19 and DC Black Communities: Challenges and Opportunities
Date Published:
April 28, 2020
As reflected in cities across the nation, the COVID-19 crisis is disproportionately impacting black Americans. Similar trends are also occurring at the local level. According to the DC Mayor's Office, as of April 23, 112 or 81% of the 139 lives lost in the District to COVID-19 are African American compared to 15 white people, nine Latinos and three Asians. Christopher King, an associate professor and chair of the Department of Health Systems Administration at Georgetown's School of Nursing & Health Studies, led the research on a 2016 report that showed black people in DC are six times more likely than white people to die from diabetes-related complications and two times more likely to die from coronary heart disease. Since individuals with these types of pre-existing conditions are exceptionally vulnerable if infected, King explains the potentially devastating impact COVID-19 can have on black residents and shares efforts that are underway to mitigate loss.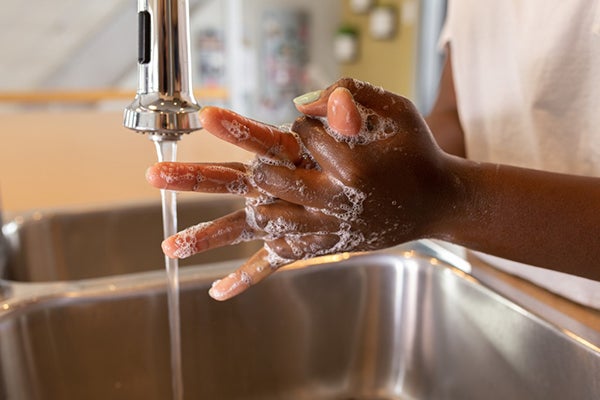 What should we understand about the impact the pandemic may have on African Americans in DC?
According to the DC Department of Health, the peak for COVID-19 in DC is projected to occur in mid- to-late May. The department estimated in early April that 93,000 residents will be infected by this summer. Pre-existing health and socioeconomic racial disparities put the city on a trajectory that has the potential to mirror what we are seeing in urban communities across the nation – New York, Chicago, Milwaukee, Detroit). Now is the time for intense social distancing. However, many black residents may not have the luxury to engage in what we know is the most effective way to prevent transmission.

Has anything changed since the 2016 report? Are the statistics still the same?
As noted in the 2016 report, the health profile of the city is pretty impressive. However, when data are stratified by race, the narrative is very different. Black residents are disproportionately burdened by many of the chronic diseases that increase risk of death when infected with COVID-19. According to the most recent data, the diabetes rate in black people is seven times higher than white people. More than 20% of black residents smoke tobacco – the highest percentage when compared with all racial/ethnic groups. This statistic may explain the higher incidence of lung cancer.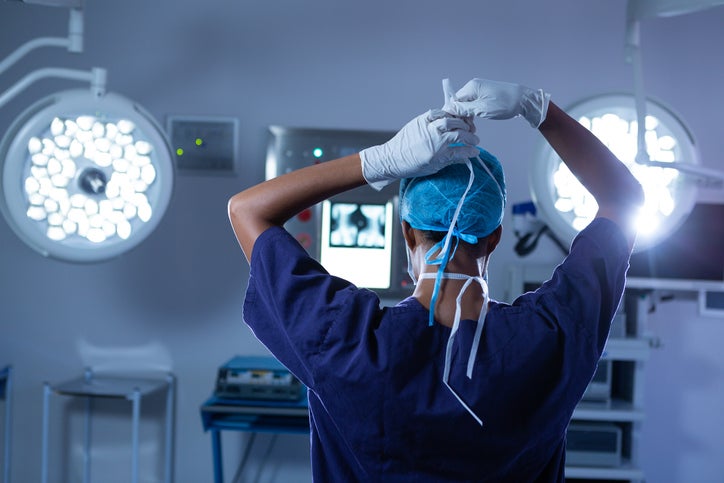 How is the healthcare system in DC mobilizing to ensure services and PPE are readily available?

With insight from lessons learned in New York and other cities, representatives from the DC Mayor's Office and the DC Hospital Association have been working on a coordinated approach to prepare for the surge. Based on model predictions, healthcare providers across the city are taking internal product and staffing inventory, modifying internal protocols as needed, and exploring their bandwidth to expand services to the fullest extent of licensure. To expand capacity, the DC Department of Health has also uplifted certain restrictions on hospital services and bed utilization guidelines. Progress has also been made around child care, housing and transportation coverage for healthcare personnel.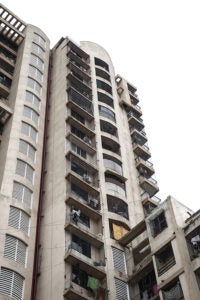 How is the concept of social distancing different for some African Americans?
The median household income for black residents in DC is close to $43,000 – three times less than white residents, and 22% of black families live below the poverty line, compared with 1% of white families. This means black residents are more likely to depend on hourly wages, have multiple forms of low-wage employment, work in high-risk frontline capacities and have restricted access to the internet. These conditions make social distancing a concept that can only be carried out for the privileged. A few days ago, I interviewed a resident who reminded me that social distancing is nearly impossible for those who reside in densely populated, low-income apartment buildings. To me, this was yet another reminder of how concentrated poverty is a public health issue.

Were there any national or local responses to the pandemic that could have prevented it hitting black communities so hard?
Yes. On a national level, a more rapid response in acknowledging the pandemic could have saved lives. But if we speak more specifically to black communities, those investments should have occurred decades ago. What we are witnessing in the United States is the result of what happens when communities of color are disenfranchised or marginalized by design. And when one population has more access to opportunity than another, there will be measurable differences in areas such as health status, housing, income and type of employment. These indicators are clearly linked to susceptibility, resilience and survival in the midst of a crisis like COVID-19.

What can local leaders across the country do now to stem the number of black people contracting COVID-19?
Leaders must put measures in place for equitable testing and health system preparedness. Efforts should be underway to ensure that communities of color have access to testing and timely triage of care as needed. While hospitals play a significant role in a crisis like COVID-19, minimization of loss requires an "all hands on deck" approach. All actors in the healthcare ecosystem, including community health centers, skilled nursing facilities, pharmacies, transportation providers, play a critical role and should receive the appropriate level of funding support and/or resource allocations. Mayors and governors must have a willingness to exercise flexibility, and when possible, give regulatory agencies authority to waive bureaucratic barriers.

What is the value of real-time epidemiological surveillance and what role does it play in mitigating COVID-19 incidence and associated mortality in black communities?
Measures should be in place to obtain a clear view of infections and deaths in real time. At minimum, sociodemographics that include race, gender, age and neighborhood at the most granular level helps pinpoint specific populations for resource allocation and targeted prevention messaging. When this information is publicly accessible, local leaders and community-based organizations are empowered to direct their expertise accordingly and make life-saving contributions.
Food insecurity and access to food were highlighted in the 2016 report as a quality of life barrier for the DC black community. What can be done to increase access, especially for the most vulnerable?
This is another reason surveillance is important. Unconventional public and private sector partnerships are necessary to ensure food is accessible to the most vulnerable. Food retailers play a critical role and should impose restrictions on the quantity of items purchased. Grocery store adherence to the city's COVID-19 Public Health Emergency guidelines will increase accessibility and mitigate transmission. Retailers, such as Giant, Walmart, Target, Safeway and Aldi have designated specific hours for seniors to shop.

What will be the lesson learned from COVID-19 and next steps?
COVID-19 is magnifying an issue that is deep-seated in the evolution of the country. The pervasiveness of institutionalized racism and discriminatory practices in various systems are root causes of poor health in black lives. This virus is exposing the public health implications that occur when systems are put in place that perpetuate segregation, neighborhood disinvestment and the inequitable distribution of resources. In the spirit of humanity, this is a cue to action for cross-sectoral racial equity activism throughout the nation.