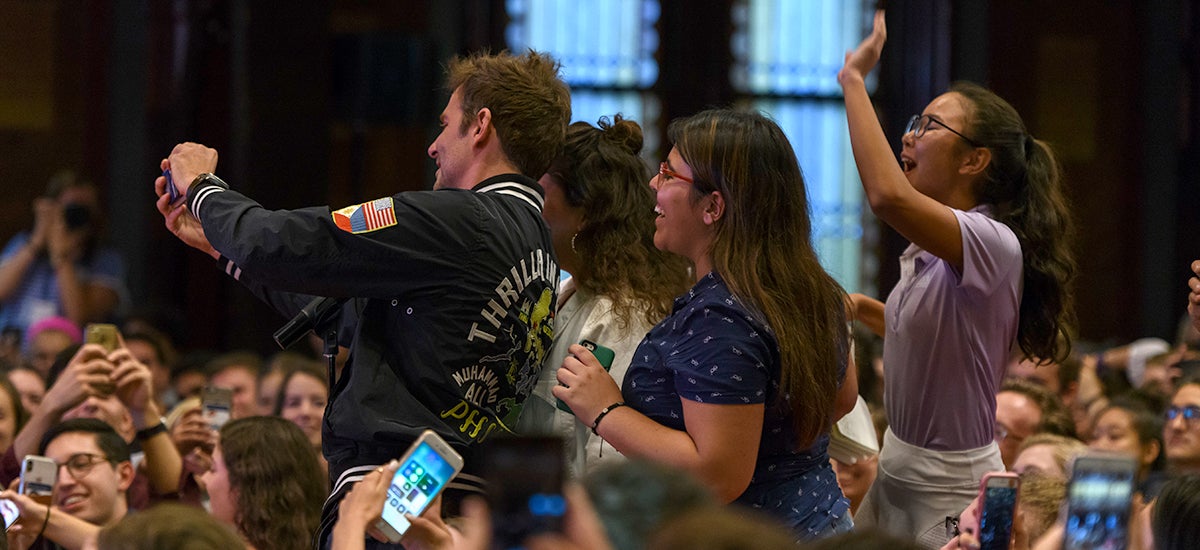 Cooper said he applied to Georgetown after high school, but didn't get accepted until after transferring from basketball rival Villanova University.
"Everybody told me that I shouldn't go here [to the rival school], that I shouldn't be here … [but] I had one of the most incredible experiences … in my life," said Cooper, who last spoke at Georgetown in 2010.
An English major and French minor at Georgetown, he performed in the university's Nomadic Theatre and its gospel choir.
Before the talk and Q&A with students in the audience, students studying film were invited to attend two screenings of the new movie, which will officially be released Oct. 5 and has already received rave reviews from critics.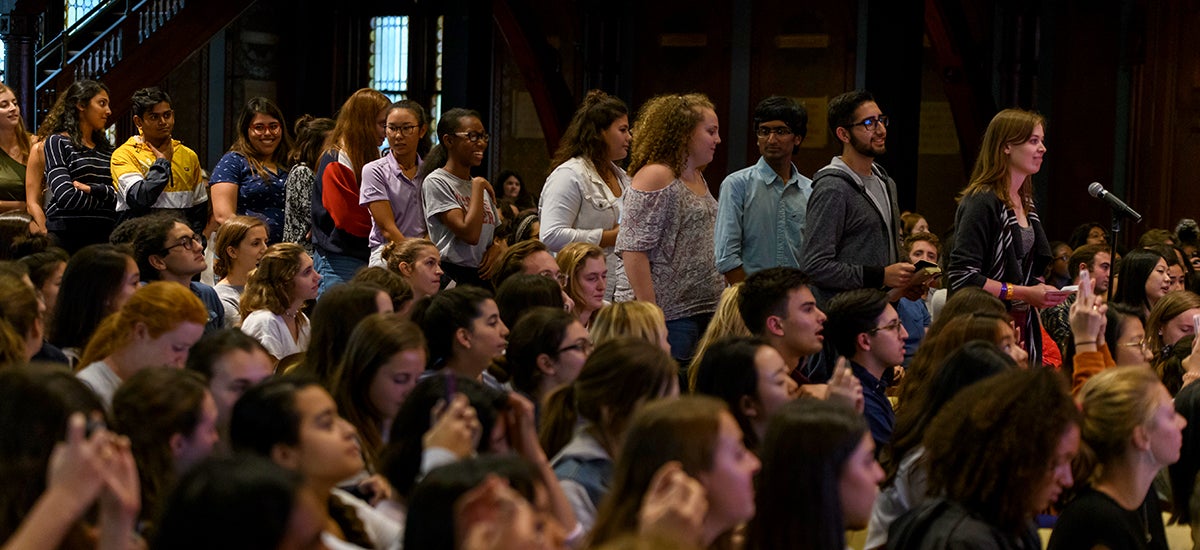 Though Cooper and Rich are in the same Georgetown College class of 1997, they didn't get to know one another until after they graduated.
Rich, president of worldwide marketing for Warner Bros. Pictures Group and Warner Bros. Home Entertainment, is responsible for the marketing success of box office hits such as Wonder Woman and Crazy Rich Asians.