Title:

Board Approves Department of African American Studies
Date Published:
June 17, 2016
Meeting in Rome last week, the Georgetown board of directors approved a new Department of African American Studies, several advanced degrees and a new solar power agreement, and met with Vatican leaders.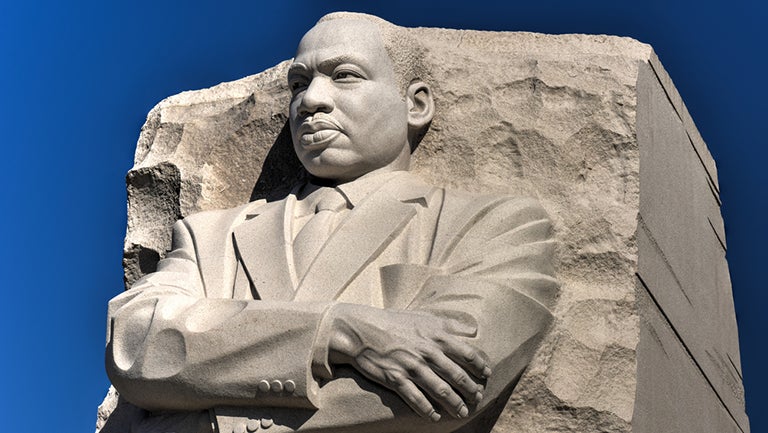 Georgetown's board of directors, meeting in Rome last week, approved a new Department of African American Studies, fulfilling a charge from Georgetown President John J. DeGioia to the university's Working Group on Racial Injustice.
"The Department of African American Studies will examine the experiences and contributions of people of the African diaspora in the United States and globally," says Provost Robert Groves, and serve as " the nucleus of an intellectual community focused on solutions to social issues rooted in longstanding and persistent racial divides."
The new entity, housed in the College, will serve as home to department faculty as well as those jointly appointed in African American Studies and other departments and schools, reflecting the interdisciplinary nature of the field.
"The board of directors' historic decision to approve an African American Studies Department gives the university another moment to invest in thisinterdisciplinary field by providing faculty all of the rights and responsibilities that department status confers – including a tenure home and a shared intellectual identity,"says Robert Patterson (C'02), African American Studies Program director and co-chair of the racial injustice working group.
"The establishment of a department also provides students the opportunity to obtain a first-class educational experience – as do many of their peers at other institutions with similar departments – to compete and excel in an increasingly global and diverse world," adds Patterson, an associate professor of English and African American studies.
Environmental Sustainability
The board also approved a new agreement for campus solar power.
Solar power systems will be put in place on the rooftops of Regents Hall, the Davis Performing Arts Center, McDonough Gymnasium, the Leo O'Donovan Dining Hall, and the entire roof will be replaced at the Bunn Intercultural Center (ICC) as part of an agreement between the university and Community Renewable Energy.
"The agreement will not involve any upfront or capital costs, and will stabilize the university's electricity costs over the 20-year term of the agreement," says Robin Morey, vice president for planning and facilities management. "This is expected to generate incremental savings of almost $1.9 million over that period, and will help the university fulfill its pledge to halve its 2006 carbon footprint by 2020."
Vatican Leaders
The board meeting took place in Rome to deepen for board members the sense of the university's Catholic and Jesuit identity.
During the visit, President John J. DeGioia and members of the board met with Rev. General Adolfo Nicolás, S.J., the 30th Superior General of the Society of Jesus as well as numerous Vatican and Catholic leaders.
Among these were Rev. Friedrich Bechina, F.S.O., Undersecretary of the Vatican's Congregation for Catholic Education; George Cardinal Pell, Prefect of the Secretariat for the Economy; Cardinal Gianfranco Ravasi, President of the Pontifical Council for Culture and the Pontifical Commission for Sacred Archeology; Pietro Cardinal Parolin, Cardinal Secretary of State; and Archbishop Paul Gallagher, Secretary for Relations with States at the Vatican Secretariat of State. Cardinal Peter Turkson, president of the Pontifical Council for Justice and Peace spoke at a closing gala dinner about Pope Francis' most recent encyclical on the environment and climate change.
Also attending the dinner was Cardinal Jean-Louis Tauran, president of the Pontifical Council for Interreligious Dialogue. Rev. François-Xavier Dumortier, S.J., Rector of the Pontifical Gregorian University and a Georgetown board of directors member, welcomed the Georgetown group on the day they met at that university.
Applied Intelligence
The board also approved two masters and two doctoral-level programs during their meeting in Rome. The School of Continuing Studies will begin offering a new Master of Professional Studies in Applied Intelligence.
"The new [master's degree] will address a large and growing demand in the public and private sectors for applied intelligence professionals who possess a combination of critical analysis and communication skills," Provost Robert Groves explains. "The program will equip graduates with the requisite tools and knowledge – required and anticipated – that are necessary for professional success in the field of applied intelligence."
"We've identified these new emerging areas of need and designed a curriculum that infuses value-based Ignatian education with the technical and strategic abilities and competencies that are needed to build this knowledge workforce," adds SCS Dean Kelly Otter.
New NHS Doctorate
A new Doctor of Nurse Anesthesia Practice will be offered at the School of Nursing & Health Studies (NHS).
"Building on the success of our school's strong and well-regarded Master of Science Program in Nurse Anesthesia, the program directors have developed a rigorous clinical doctorate program that will prepare nurses not only to deliver excellent anesthesia care to individuals," says NHS Dean Patricia Cloonan, "but also to engage at the broad organizational or system level to improve and enhance care for groups of patients cared for by the anesthesia service."
Interdisciplinary Biostatistics Program
The new Doctorate of Philosophy in Biostatistics program at the medical school focuses on cancer research and collaborates with faculty of the School of Medicine's Tumor Biology Program and Department of Oncology, the College departments of mathematics and statistics and the department of computer science, and the School of Nursing & Health Studies.
"The doctoral program in biostatistics is a multidisciplinary program to designed to support, educate and train students in biostatistics," says Dr. Edward Healton, executive vice president for health sciences and executive dean of Georgetown University Medical Center. "The program prepares students for research and teaching careers in academia and for research and technical careers in industry and government."
Medical Sciences Degree
The new Master of Science in Medical Sciences program in the School of Medicine is designed for medical students who do not complete all four years of medical school.
"The rationale for developing [the program] would be a humanitarian effort to aid those who have successfully completed the first two years of medical school, but have opted, or based on performance were counseled, not to pursue their clinical training," Healton explained in a letter to DeGioia. "This move would be a unique and fully earned benefit for a small number of students and would greatly increase second career competitiveness for these students."