Earning a Bachelor's Degree in Prison
The 120-credit interdisciplinary program is offered through Georgetown College and modeled after undergraduate degree offerings on Georgetown's main campus, with an emphasis on the liberal arts. The program expands Georgetown's Prison Scholars Program, which has offered credit-bearing courses at the DC Jail since 2018.
Students take two four-credit classes with Georgetown faculty each semester and also have access to additional academic support and guest lectures. After completing the degree's core requirements, students can choose from three majors — cultural humanities, interdisciplinary social science and global intellectual history — and tailor their studies with electives. It will take most students about five years to complete the degree.
For the students, the program is a rare and welcome opportunity to continue their education, become part of an academic community and achieve their personal and professional goals.
"My main goal is just to continue to evolve, to continue to see what life has to offer me," said student Rasheed Edwards. "I think that this Georgetown program is going to take me further in life, take me to places I didn't even think were possible for me. It's giving me a chance to change my trajectory in life."
Georgetown President John J. DeGioia said the bachelor's degree program represents the university's commitment to education as a transformative opportunity.
"This new Bachelor of Liberal Arts program is an expression of our university's deeply held values — our commitment to education, service and the common good — and we are honored to welcome these 25 new students as members of our Georgetown community," DeGioia said.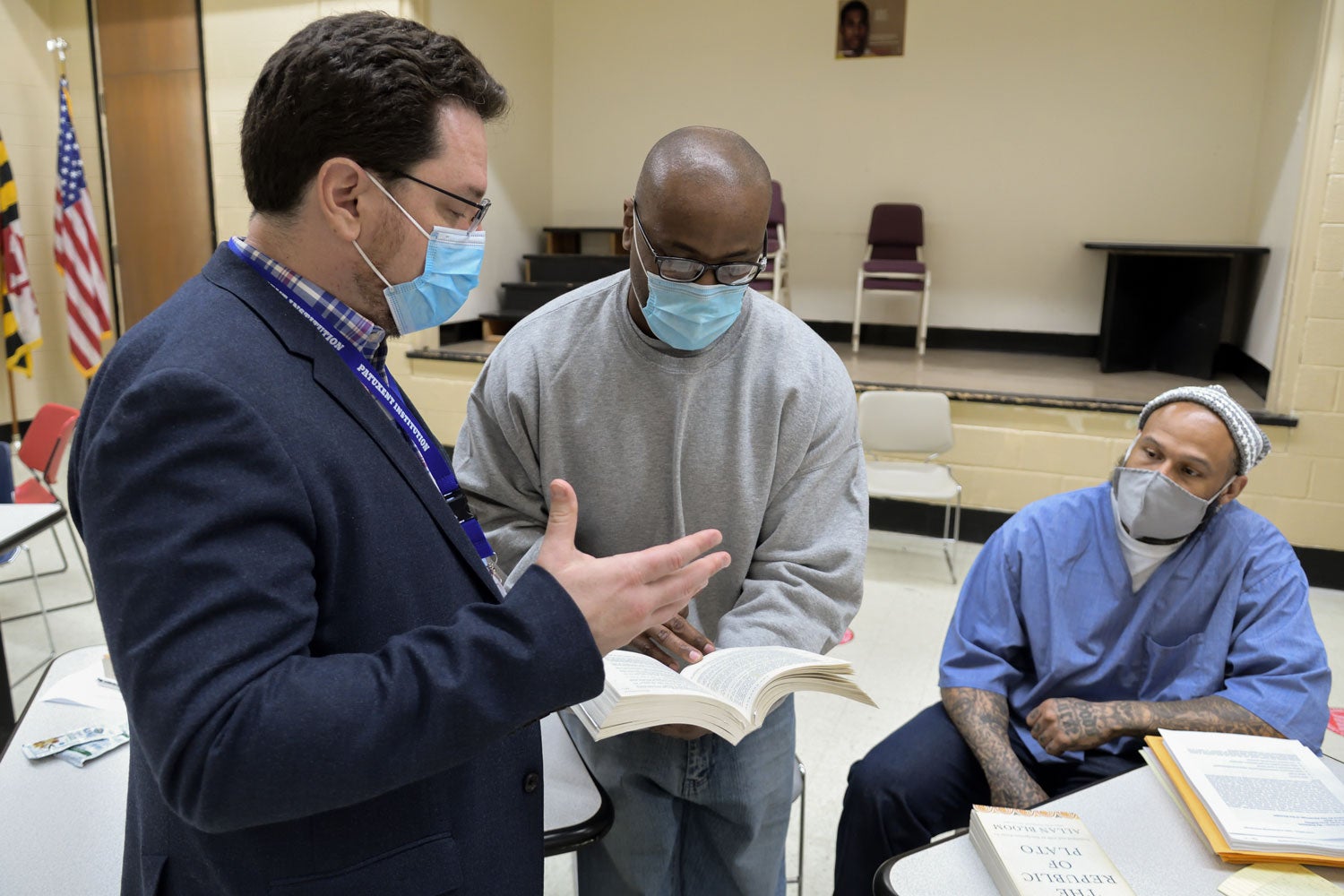 Georgetown's Prisons and Justice Initiative
Under the leadership of government and law professor Marc Howard, Georgetown's Prisons and Justice Initiative works in prisons, in communities and on campus to address the crisis of mass incarceration while recognizing the humanity in everyone.
The bachelor's program builds on the university's racial justice efforts and social justice work in local communities — guided by Georgetown's Catholic and Jesuit principles of faith that does justice and people for others.
Launched in 2021, the Racial Justice Institute pushes the frontiers of knowledge about race, equity and action. Since 2001, the Center for Social Justice Research, Teaching & Service has promoted and integrated community-based research, teaching and service by collaborating with diverse partners and communities in the DC, Maryland and Virginia area.
Georgetown's Bachelor of Liberal Arts program is funded by a $1 million grant from the Andrew W. Mellon Foundation to the Georgetown Prisons and Justice Initiative, donors including Georgetown alumnus Damien Dwin, and the Department of Education's Second Chance Pell experiment.
The program accepted a second group of students this year. With Syed and another student's release, 48 students are currently pursuing their bachelor's degree.