There are few moments in your life where you can be close to home and start creating a close community far from home. And that's exactly what my freshman year looked like. During my high school years I was a big Model United Nations delegate, and coming to Georgetown I was still excited about getting involved in such activity. The Georgetown International Relations Club (IRC) was the first club I wanted to be part of because of my interest in building cross-cultural dialogues and understanding how to best represent my Peruvian cultural heritage in a very international community.
I was looking for ways to connect with people in the virtual world as I started my college experience remotely during the pandemic and the IRC was the perfect environment for doing it. As the years passed, I realized that my decision was not mistaken.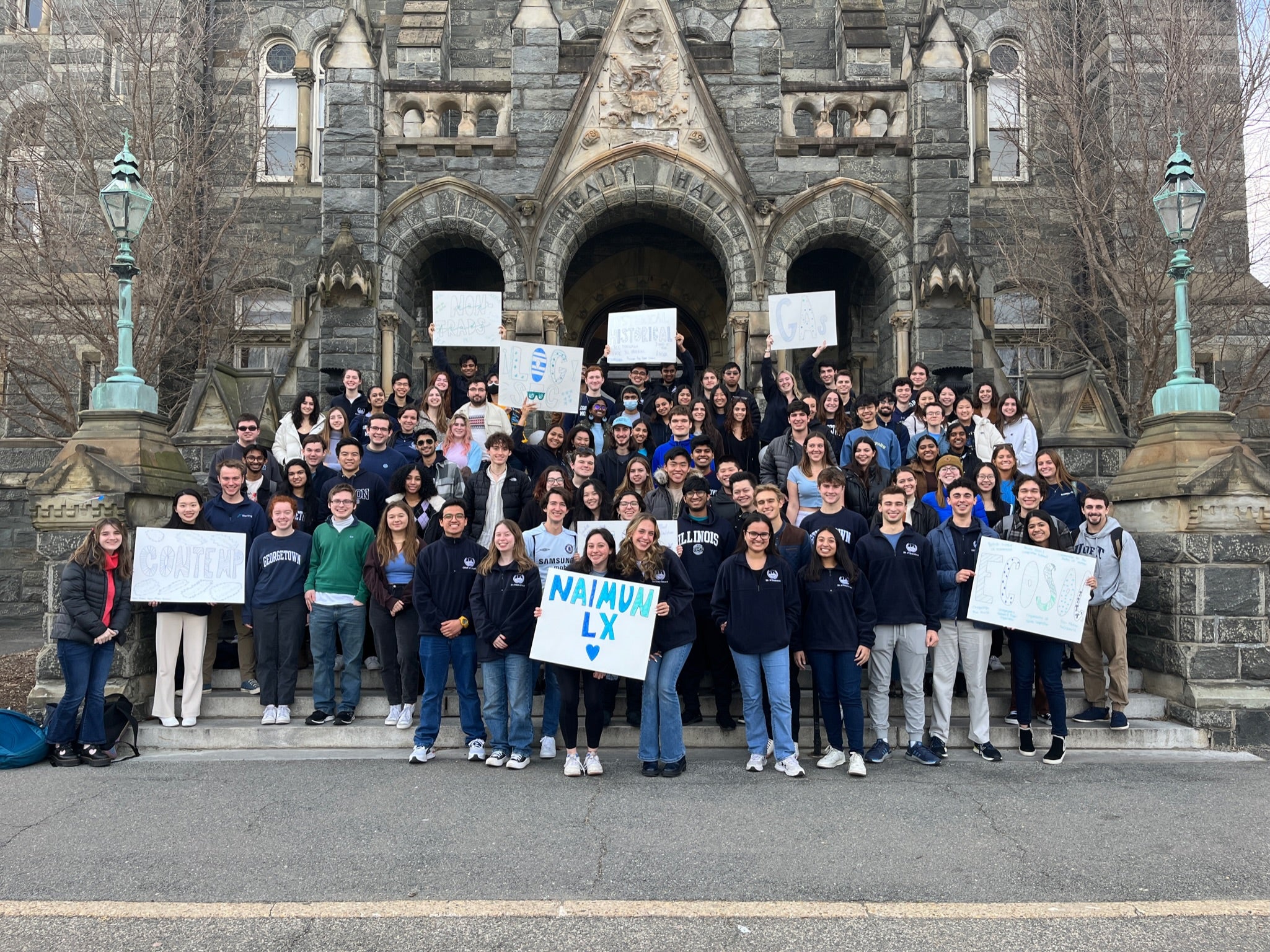 One of the things that attracted me the most to the IRC was its open membership, meaning that everyone is welcome to participate no matter their interest in IR. The IRC is the hub for all student-based international relations activity on campus. It is the main forum for Georgetown undergraduates to continue their foreign affairs education outside the classroom. Each year, we host a myriad of speaking, cultural, social, and philanthropic events. The IRC is also home to the Georgetown Model United Nations traveling team, one of the country's and world's most decorated collegiate Model United Nations programs.
For the last three years, I've not only attended but also helped organize Model UN conferences and events focused on spreading the importance of international relations and diplomacy. From bonding to philanthropic events across our community, the IRC is constantly looking for ways to keep student and alumni groups connected no matter the distance or age difference.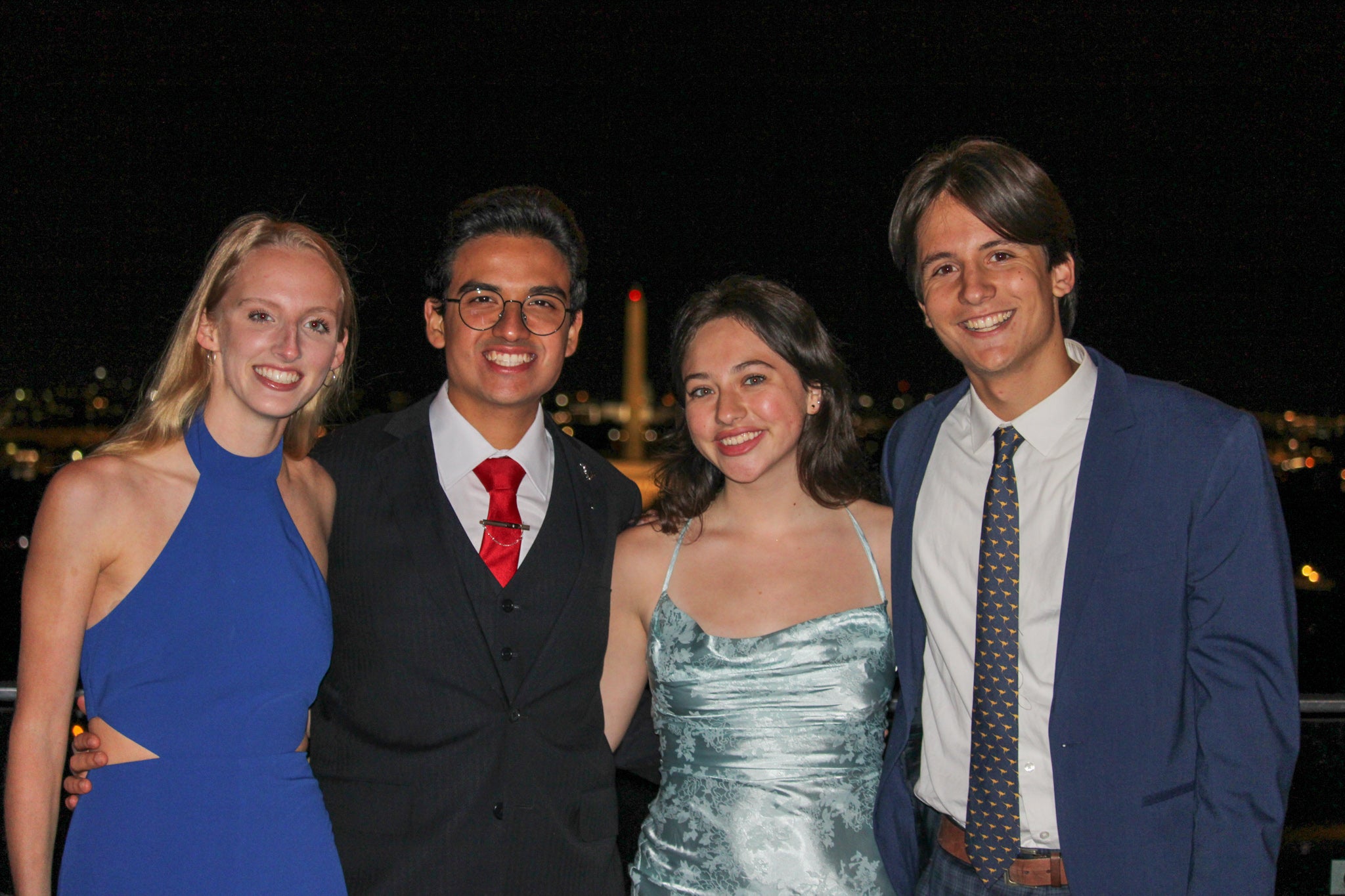 One of my favorite memories in the IRC has been the conference staffing component, especially being part of our two Model UN conferences: the National Collegiate Security Conference (NCSC) and the North American Invitational Model United Nations (NAIMUN). For two years, I've had the opportunity to serve as an under-secretary-general and chief of staff for our high school conference, training over 250 staffers and engaging around 3,300 attendees in downtown DC at the Washington Hilton. 
This past February, my high school flew all the way from Peru to participate in their first NAIMUN ever. Seeing my faculty advisor was a full-circle experience as I was only recently a participant in the conference representing my high school. I was even more delighted when my high school team was awarded the international delegation title, making me feel proud of my upbringing.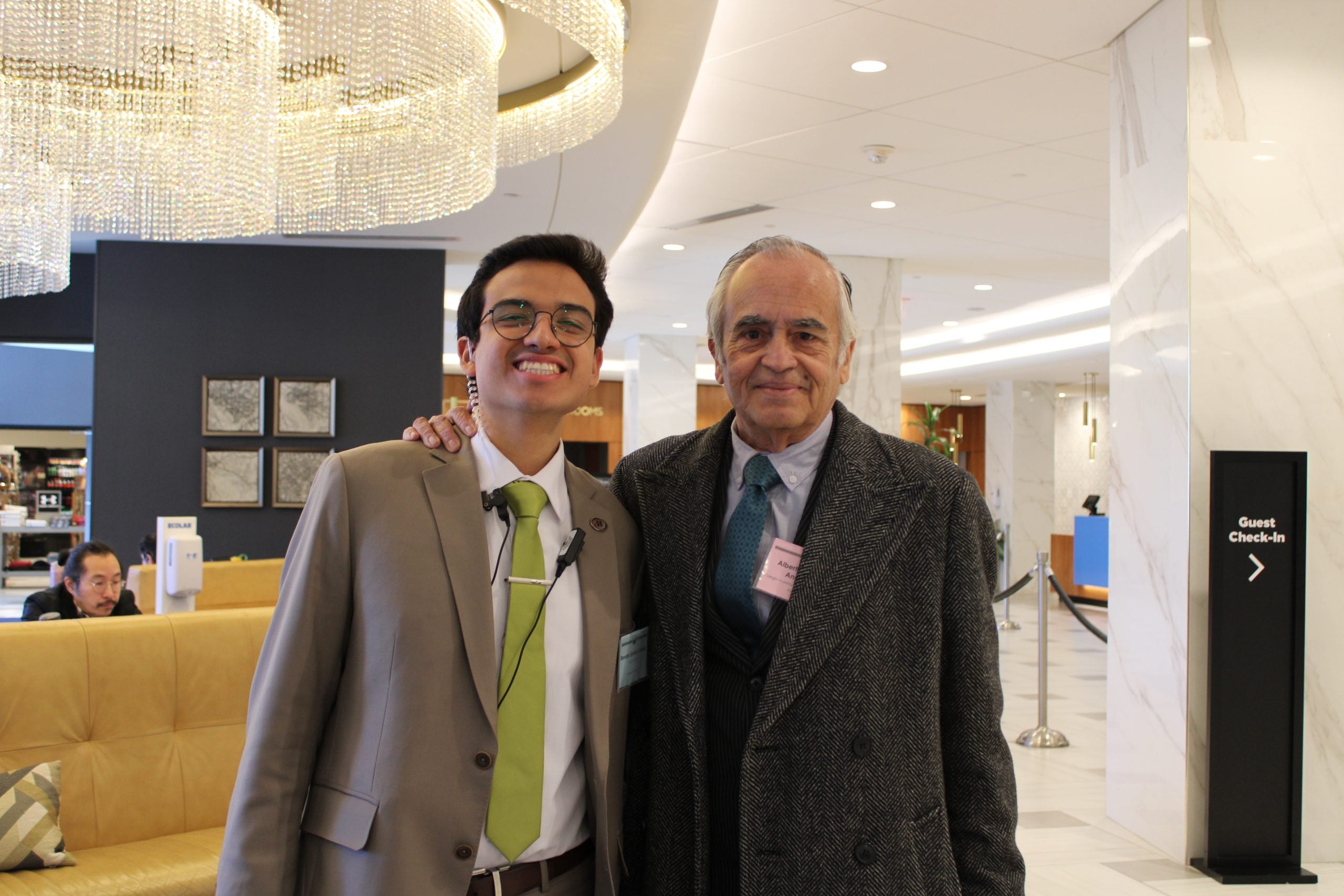 While my senior year keeps unfolding, my relationship with the IRC is still as active as on day one. In Model UN, we simulate the main committees of international organizations. And this year, I've helped design two historical committees for the Model UN conferences we will host in early November and mid-February: the Coordinator of Indigenous Organizations of the Amazon River Basin (COICA), 2005, and the first-of-its-kind trilingual Joint Crisis Committee (English, French, and Spanish) on the Basque Independence, 1981. I've attended their networking events with alumni panels, and this past September I was the IRC's nominee for the Mr. Georgetown pageant show. 
Today, I can say the IRC has been more than simply a club; it's been a family that has welcomed me with open arms and has taught me the meaning of public service in a very authentic way. Happy 100-year anniversary, IRC!!!