Halloween on the Hilltop
Orange you excited for Halloween? From Georgetown-themed pumpkin stencils to learning from a Georgetown professor on the history of the pumpkin spiced latte, creep it real and get in the Halloween spirit!
Why Do I Like to be Scared?
Halloween is all about tricks and treats, but why is it that we seek out scary movies and haunted trails if they frighten us so much? Georgetown University's Associate Professor of Psychology Abigail Marsh explains the science behind the fear factor in this Ask a Professor.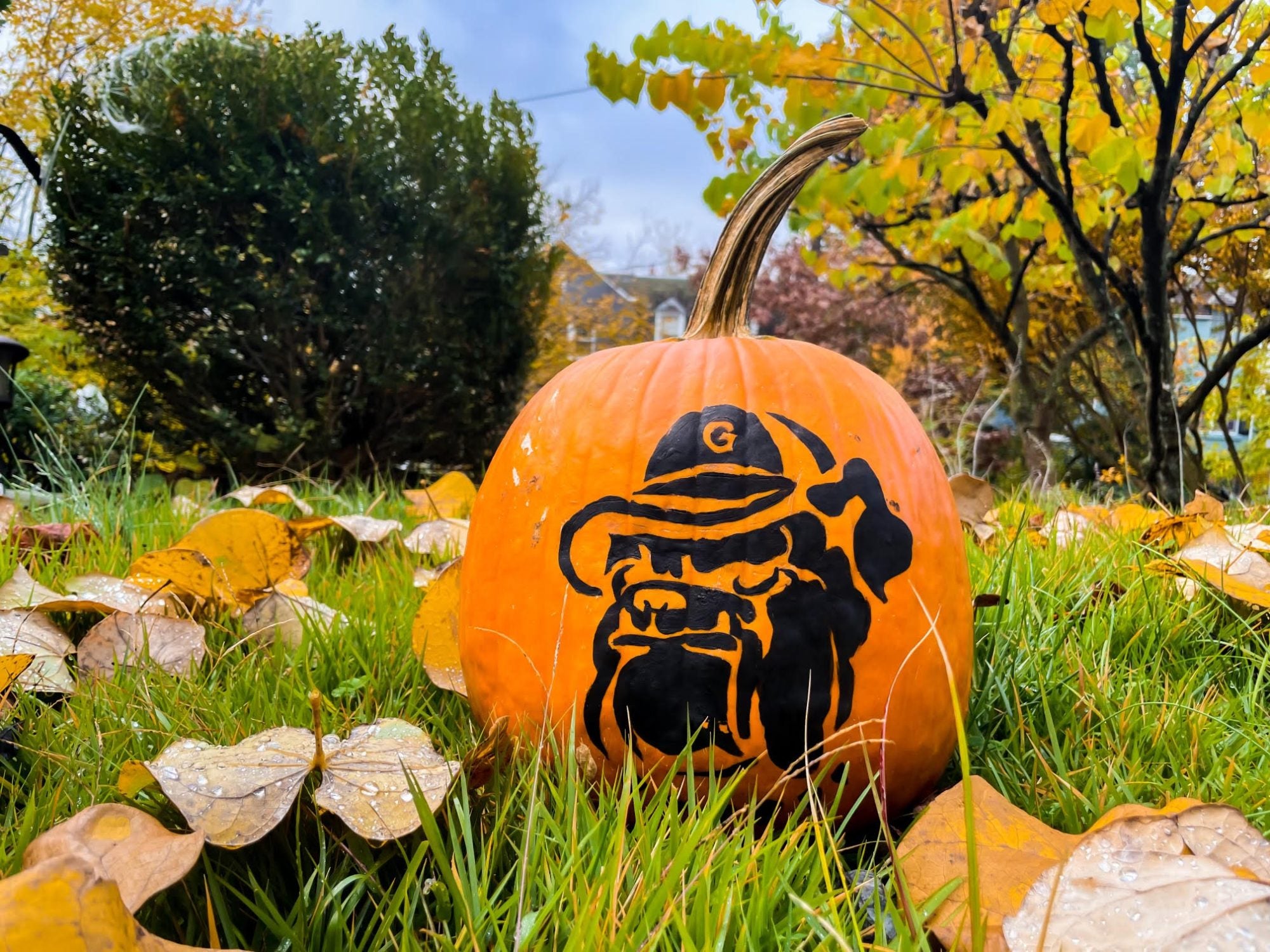 Pumpkin Decorating Stencils
Go big or gourd home with these Georgetown-themed pumpkin decorating stencils!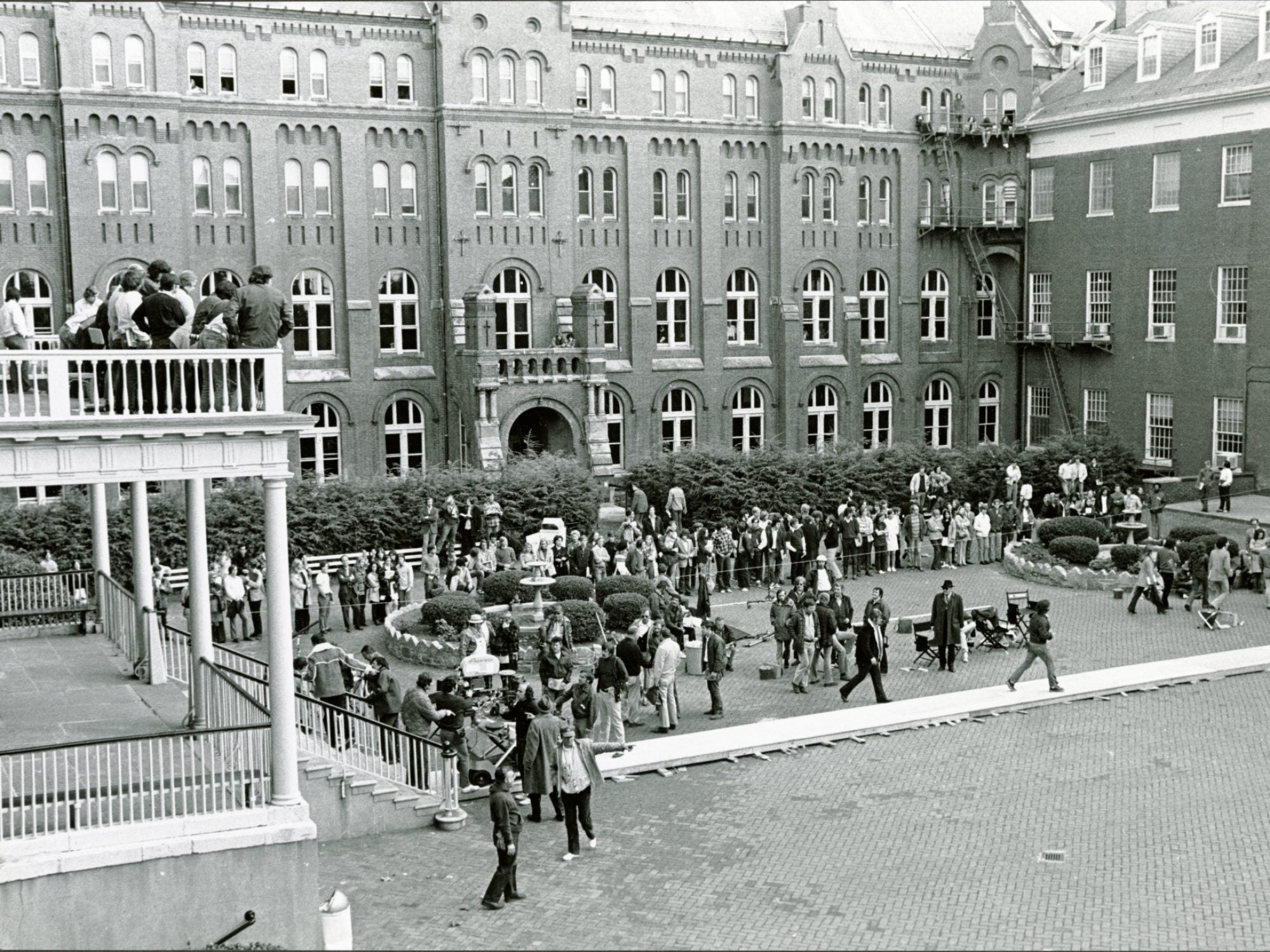 50th Anniversary of "The Exorcist" Filming
Fifty years ago in 1972, the supernatural horror film "The Exorcist" was filmed on and around Georgetown's campus. Released in 1973, it became the first horror film to be nominated for the Academy Award for Best Picture.
Ask a Professor: Pumpkin Spice Latte
Karthikeya Easwar, Associate Teaching Professor in the McDonough School of Business, explains the history and appeal of the pumpkin spice latte.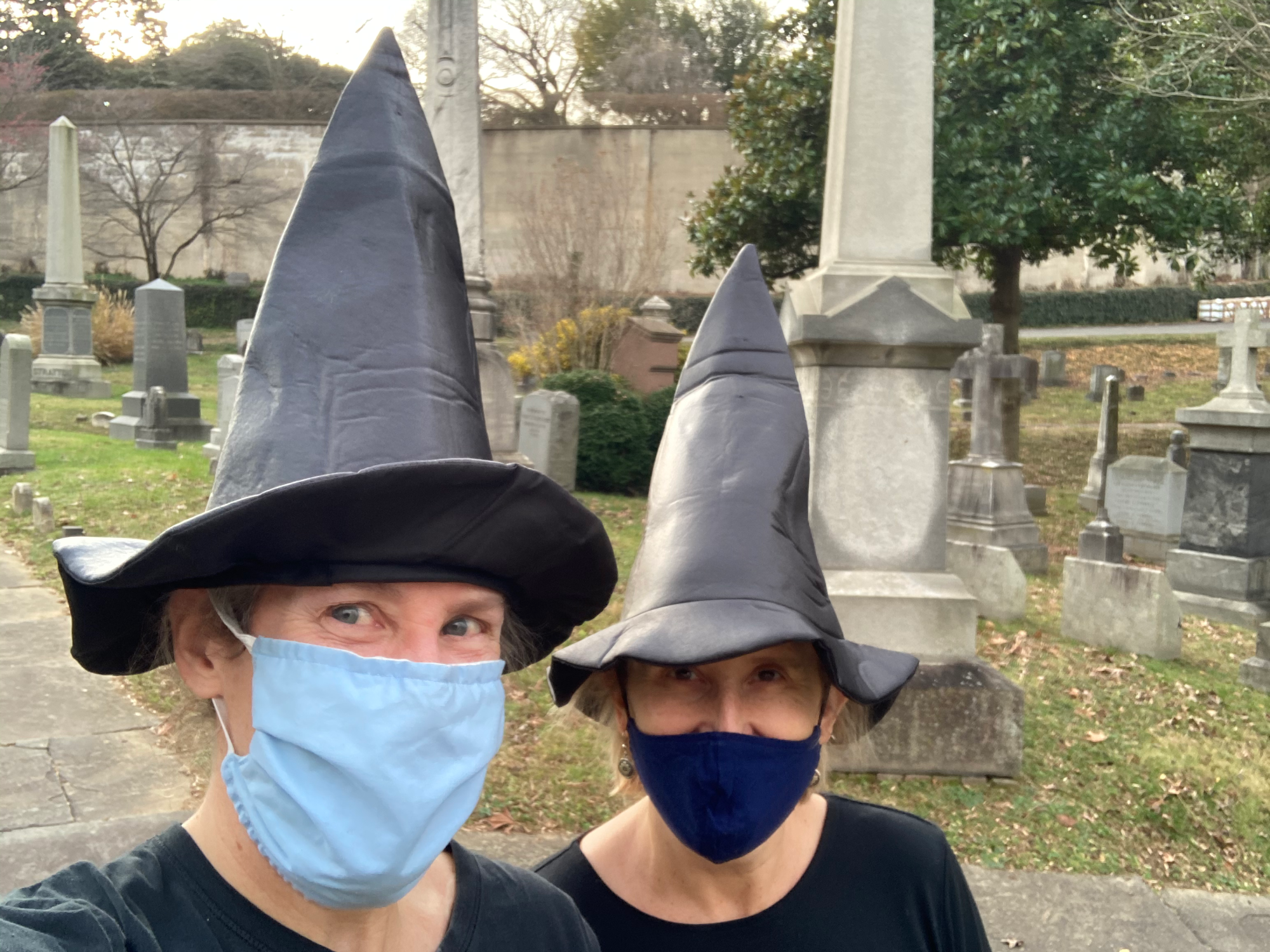 Witchcraft in the Classroom
Alison Games, Ph.D. and Dorothy M. Brown Distinguished Professor of History, and Amy Leonard, Ph.D., professor of History and director of undergraduate studies, co-instruct the course Witches and Witchcraft in the Early Modern World.
Happy Halloween From Jack the Bulldog!
It's hard to be spooked when you're looking this cute.