Celebrating Women's History at Georgetown
We celebrate the many contributions of our women students, faculty and staff to our university community and society at large, and recognize the broad range of teaching, scholarship and advocacy at Georgetown that advance women's history and equality.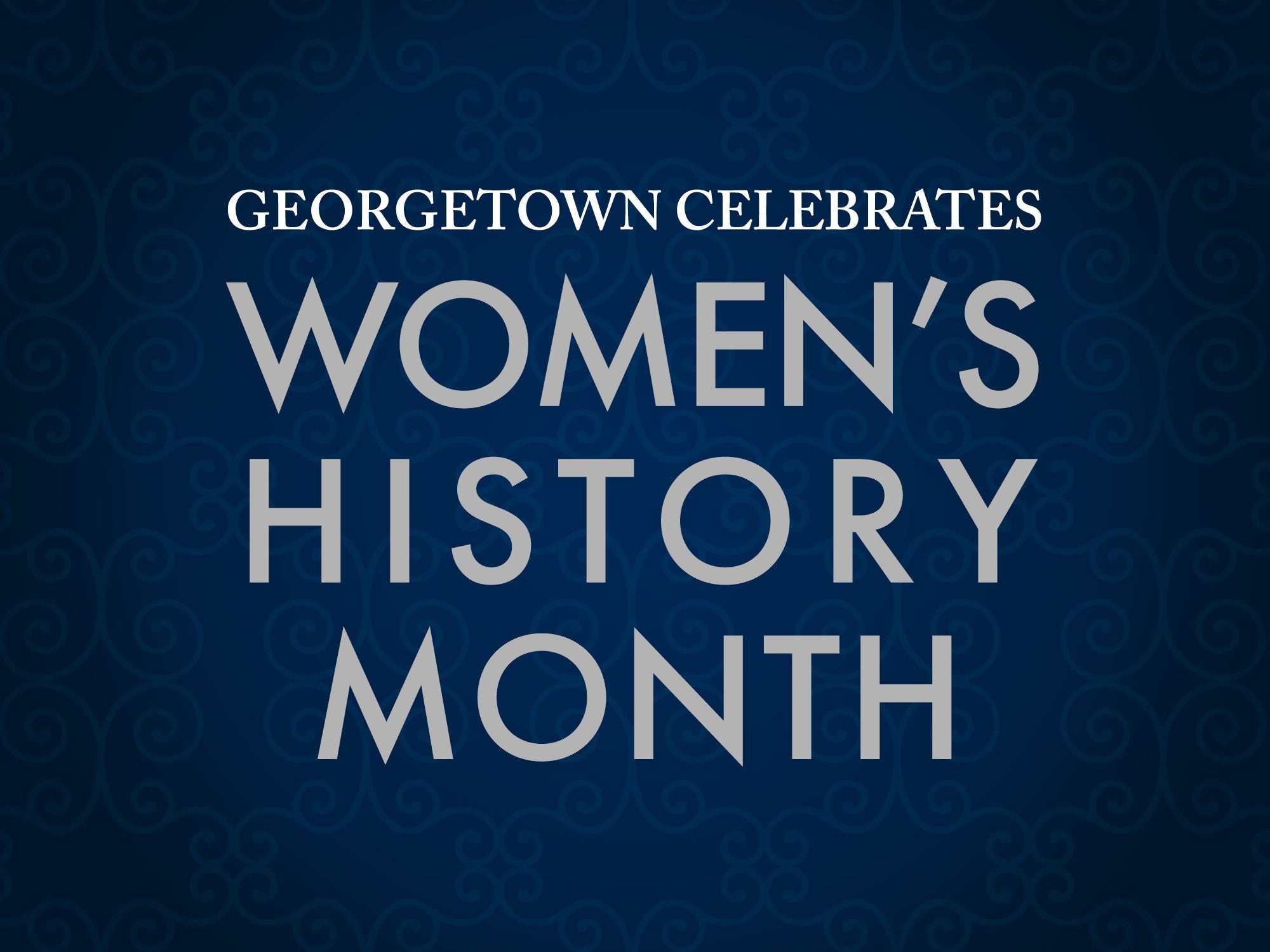 Women's History Month
The U.S. Congress first designated March to be Women's History Month in 1987. Georgetown joins the nation in recognizing the specific achievements women have made over the course of American history in a variety of fields — and joins the world in recognizing women's global impact on International Women's Day on March 8.
Celebrate Women's History Month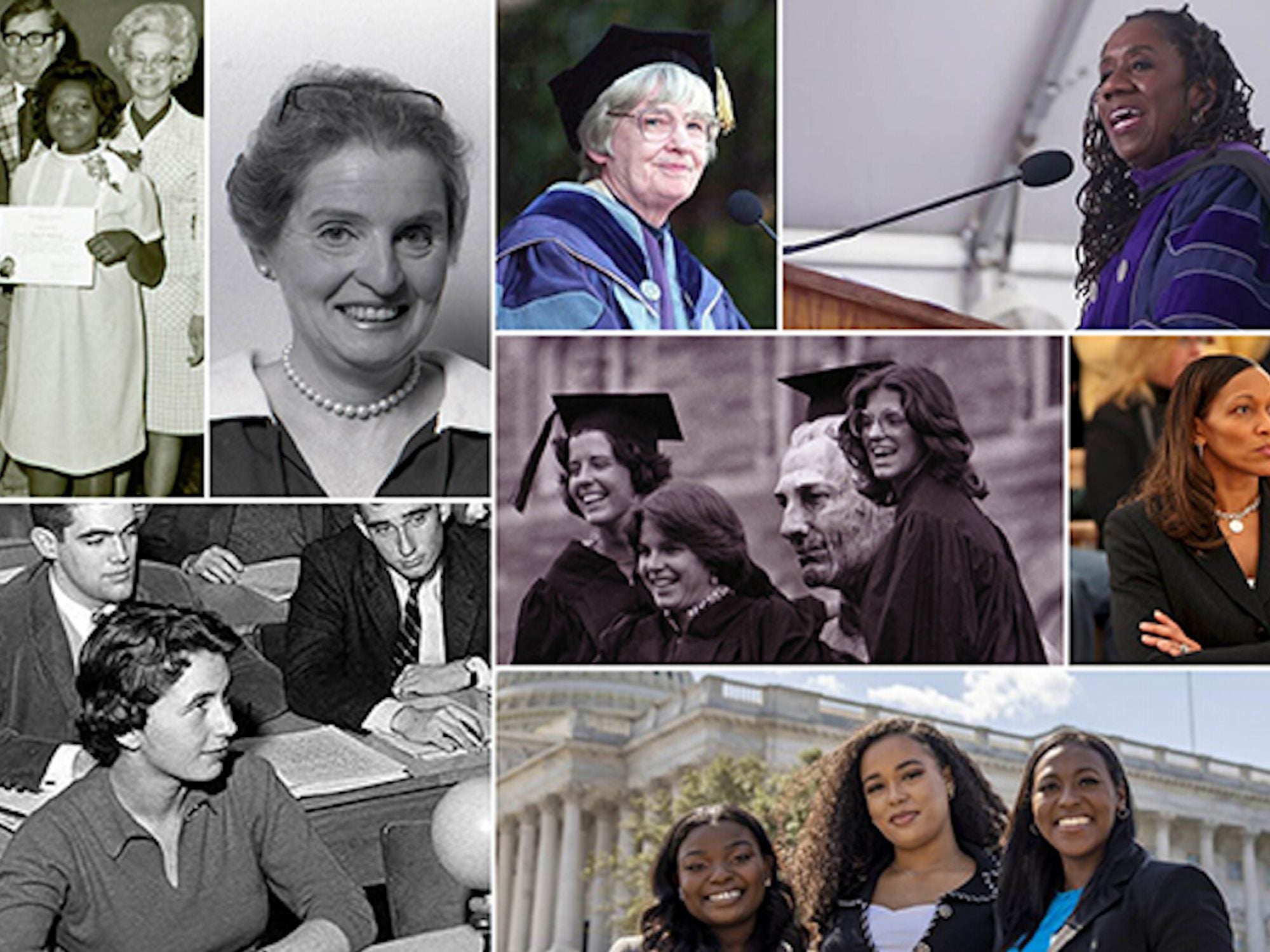 Title IX Symposium (Mar. 15-16)
Last year, the nation marked the 50th anniversary of the Title IX of the Education Amendments of 1972, the most comprehensive law passed by Congress to achieve full gender equity.  The Title IX Symposium will explore whether Title IX has fulfilled its promise. What gaps in gender equity in education still persist, and where do we go from here at Georgetown to achieve the ideals of this landmark legislation?
Women's and Gender Studies
Women's Inclusion, Justice and Security
Drawing on recognized data sources to measure women's inclusion, justice and security in 170 countries, the Women, Peace and Security Index shows that the global advance of women's status has slowed and disparities have widened across countries.
Researching Women's Experiences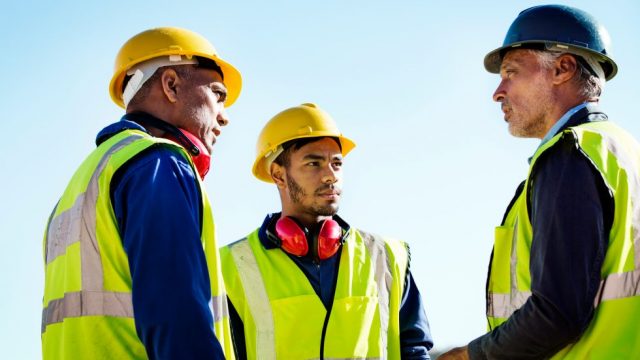 The effort, led by fellow Madeline Meth (L'17) and director Brian Wolfman, is part of the Appellate Courts Immersion Clinic's focus on advancing racial justice in the courts and society.
McDonough School of Business professors Catherine Tinsley and Edward Soule research the community impact of a Rwandan supplier for Kate Spade & Company and the social responsibility aspects of its…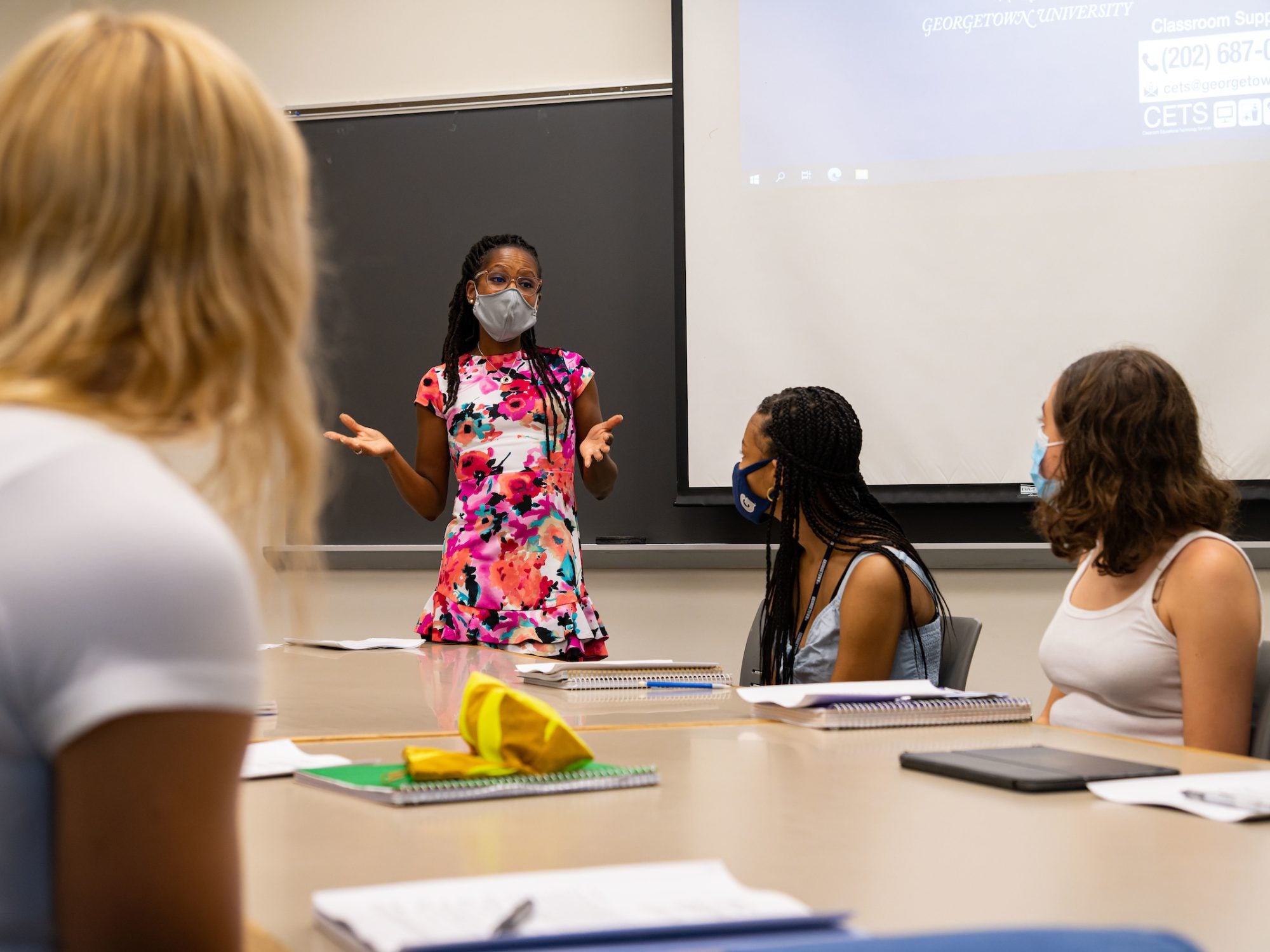 Supporting Our Students
The Women's Center offers educational programs, volunteer opportunities, services and resources to highlight the experiences of women on Georgetown's campus and educate the community about gender dynamics impacting campus culture. Serving students of all gender identities, the center seeks to create a more equitable campus with a more expansive notion of gender and gender roles.
Faculty and Staff Profiles
The Women's Center is interviewing faculty and staff on Georgetown's campus to talk about their work and what Women's History Month means to them.
Support for Faculty and Staff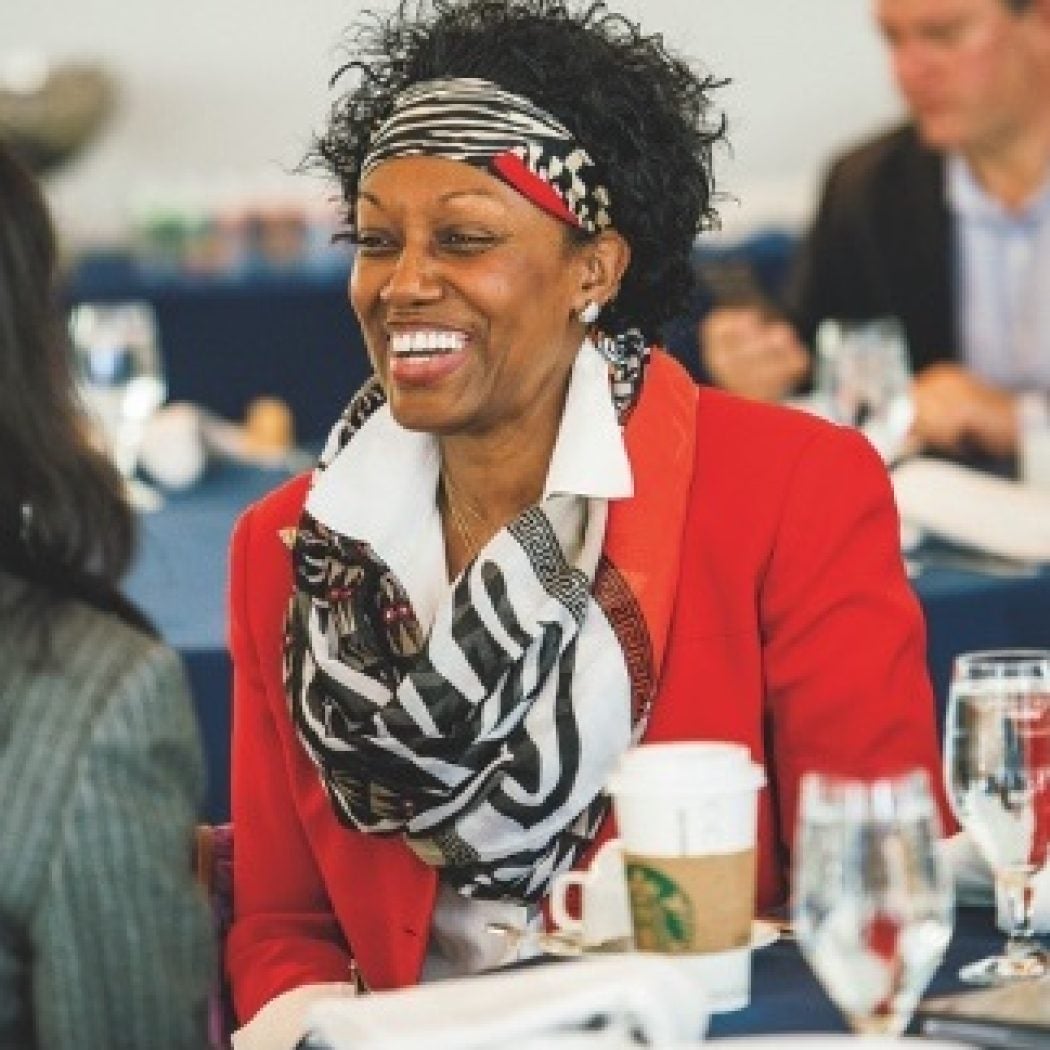 "Georgetown taught me about people, principles, and servant leadership. I learned to really focus on people first — your workers and community — and profit second."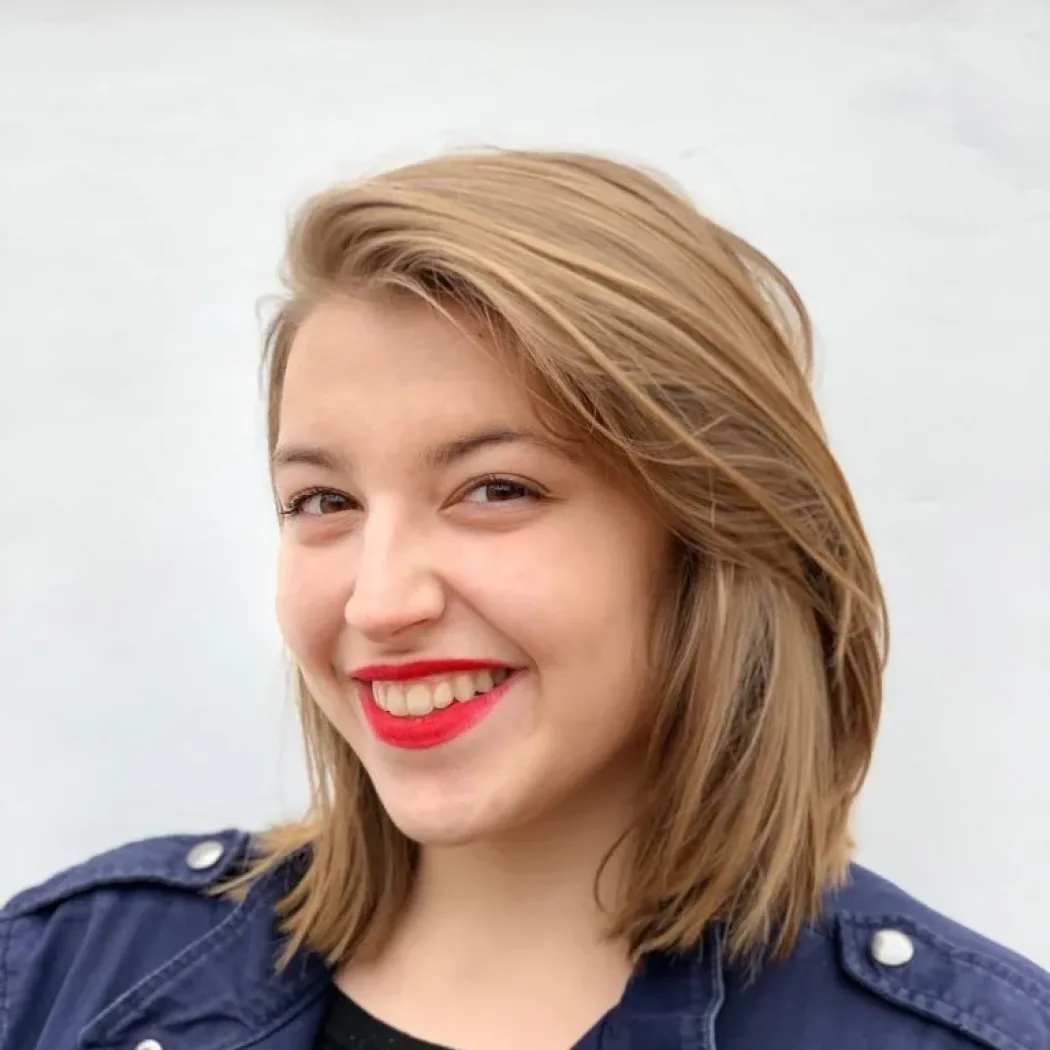 "I see the Rhodes Scholarship as the vehicle through which I can work towards state cooperation in global health governance."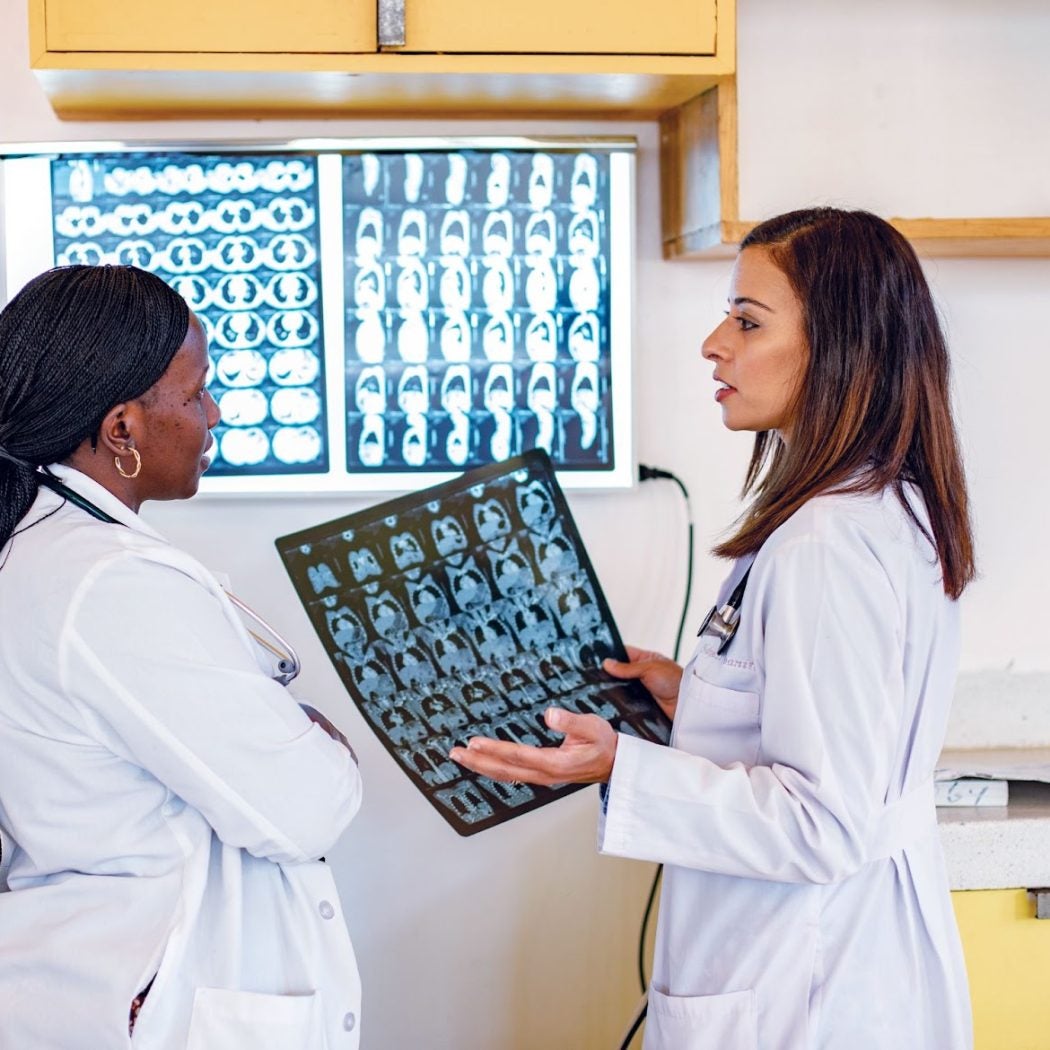 "Medical school opened the door to actions I could start doing to protect the greater good and instilled this idea of health justice into my early medical career that I carried forward."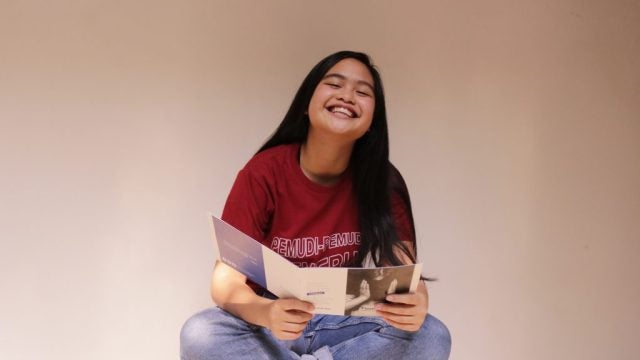 Faye Simanjuntak (SFS'24) began advocating for human rights at age 11. She helped drive landmark change for women in the Indonesian Army, and now continues her advocacy from the Hilltop.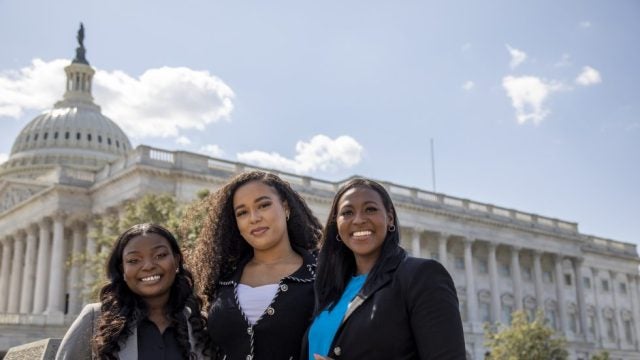 Four women in Georgetown's Black Law Students Association reflect on their experiences at the confirmation hearings for Judge Jackson, the first Black woman to serve on the Supreme Court.
Honoring the Legacy of Madeleine K. Albright
The first woman to serve as U.S. secretary of state and a long-time public servant committed to serving the needs of women and girls, Madeleine K. Albright joined Georgetown's faculty in the School of Foreign Service in 1982. Georgetown honors her legacy as a professor and as a trailblazer in diplomacy and human rights.
Celebrating Women Leaders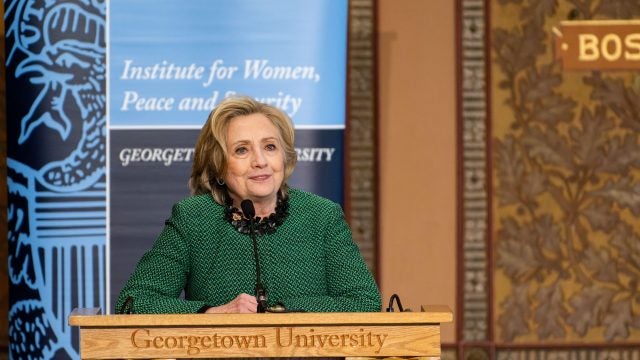 International leaders gathered at Georgetown to commemorate the 25th anniversary of the Good Friday Agreement, which brought an end to decades of conflict in Northern Ireland.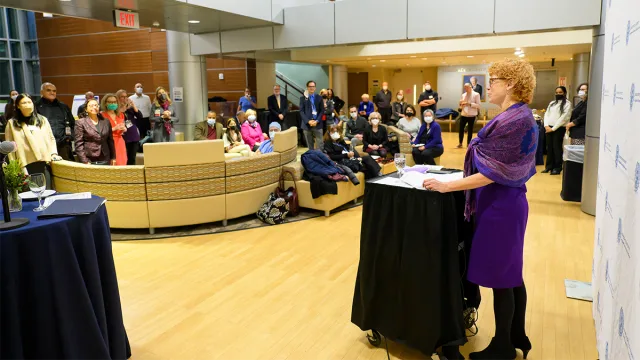 At the Georgetown Women in Medicine Awards Ceremony, attendees honored women faculty members who have dedicated themselves to mentorship, research, education and service throughout the medical center.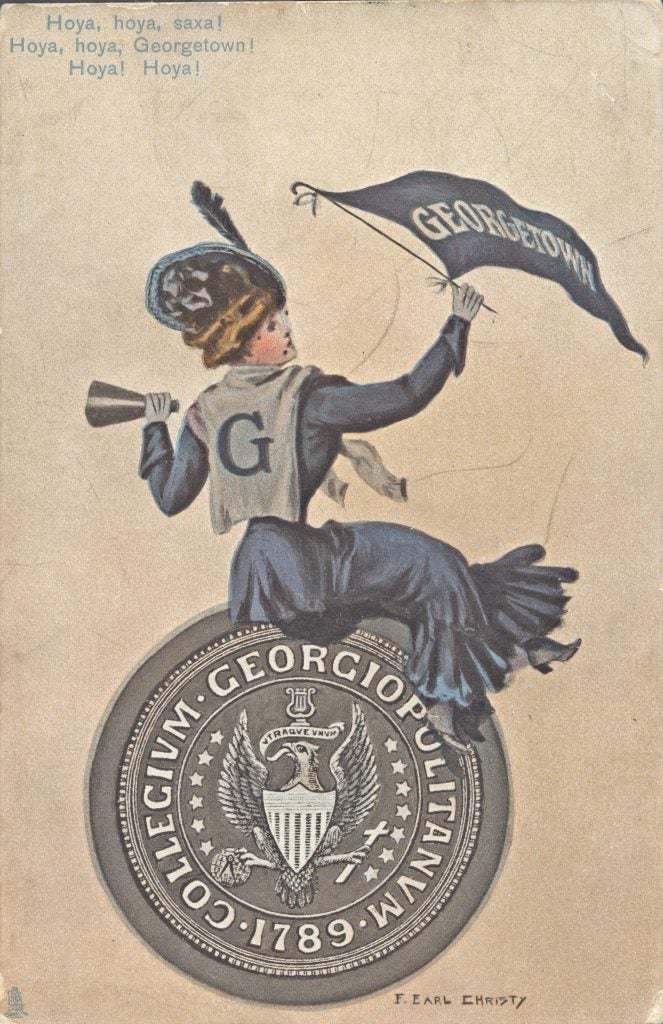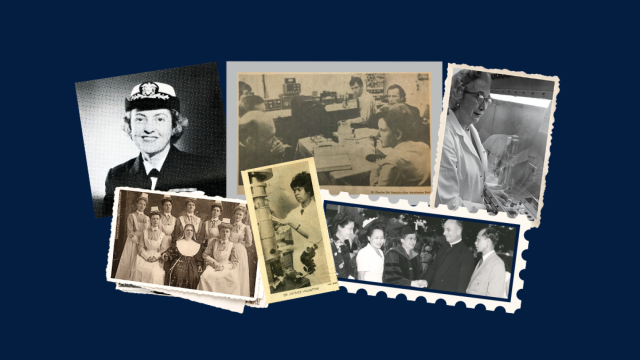 Eighty years ago, the Graduate School began formally admitting women. During Women's History Month, discover stories about women who shaped Georgetown and paved the way for future generations.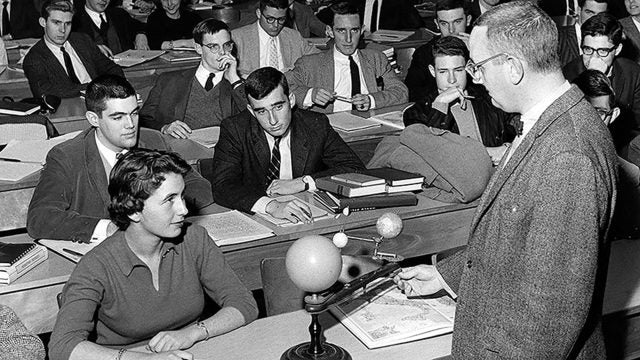 Sixty years after Georgetown's first female business school graduate received her diploma, McDonough School of Business alumnae are leveling the playing field in the business world.