Welcome Future Hoyas!
Located in the heart of Washington, DC, Georgetown offers the excitement and opportunities of a global city with the care and connectedness of a campus community. We can't wait to welcome you to the Hilltop.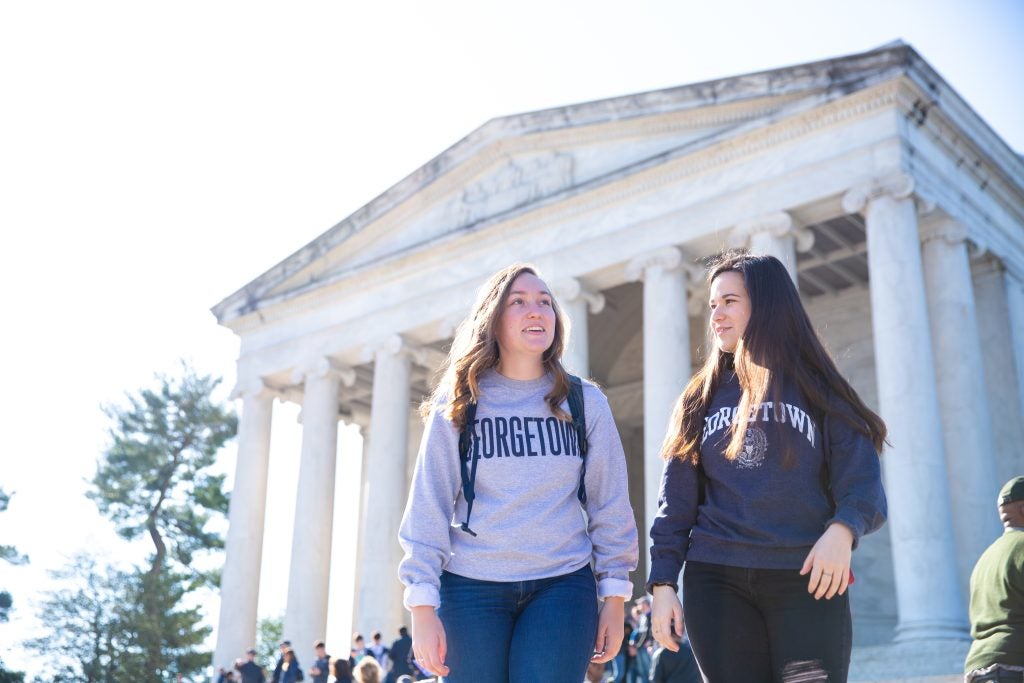 Welcome to the Hilltop
Welcome to Georgetown. Welcome to the family. Welcome home. Hoya Saxa!
See Yourself Here
Hear Janice Negvesky (C'22) talk about why Georgetown's Jesuit values, DC location and welcoming community made the Hilltop the perfect place for her.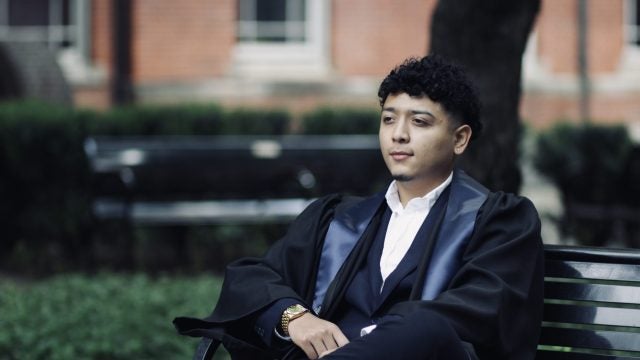 Andy Marquez (SFS'21), a graduate of the Georgetown Scholars Program, shares how he reflects the Jesuit value of cura personalis in his community in Los Angeles and on the Hilltop.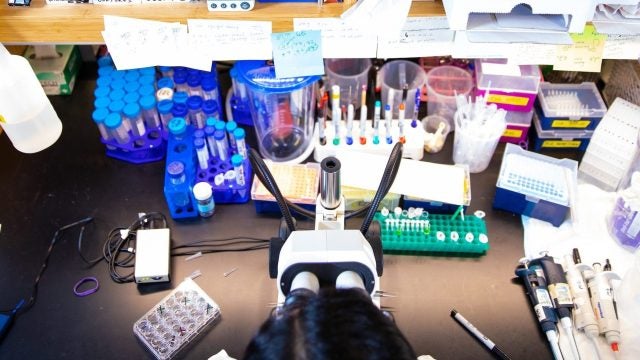 A biology major, professional baker and former taekwondo athlete, Jordan Kramer (C'22) started studying cancer at 16, continuing her research while at Georgetown and now at Oxford next fall.
Get To Know Campus
Take a virtual stroll through the Hilltop, watch a campus tour delivered by our famed Blue & Gray Tour Guides and get a behind-the-scenes look at the spaces that make Georgetown so special.
Living and Learning in DC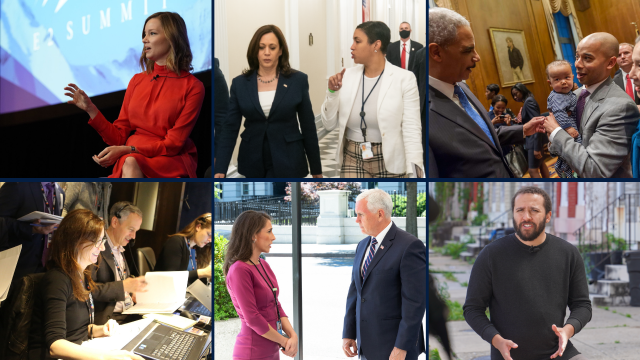 The GU Politics Fellowship offers students a rare peek behind the curtain into the way DC actually works — brought to them by insiders actively in the arena.
Daelyn Waters (C'23) is applying her journalism classes in real-time, scoring digital media internships with the Washington Wizards, Baltimore Orioles and Georgetown Athletics.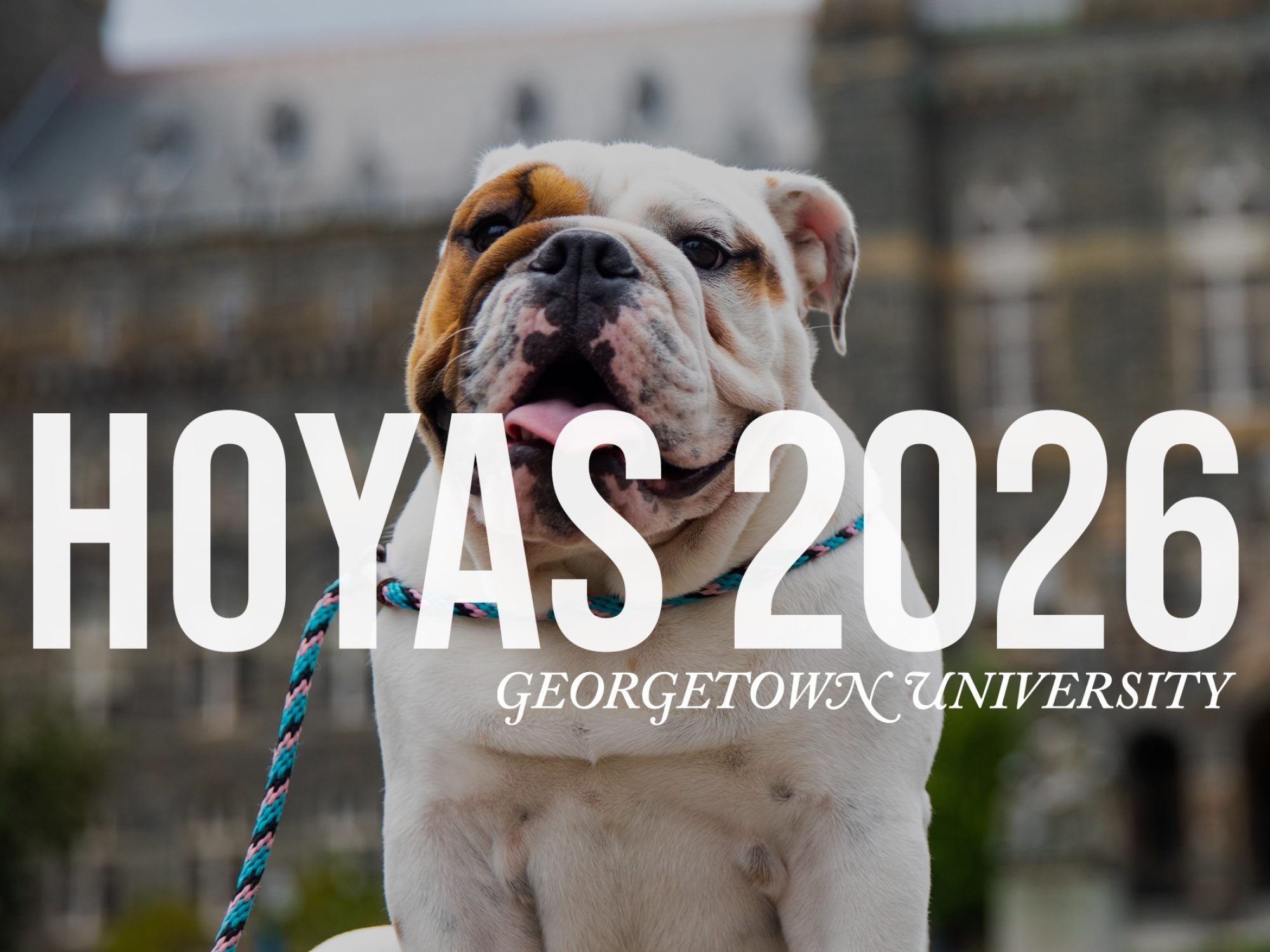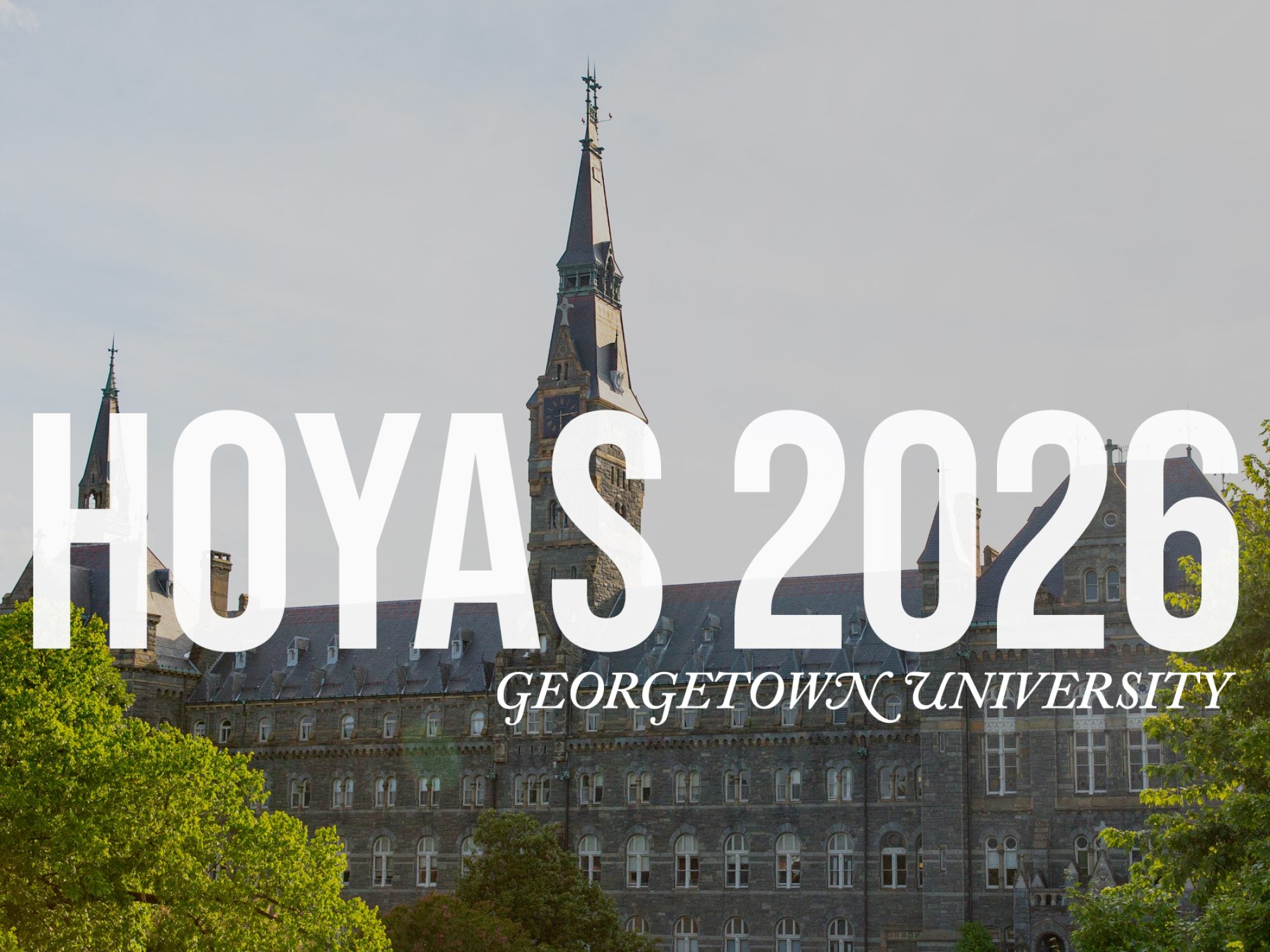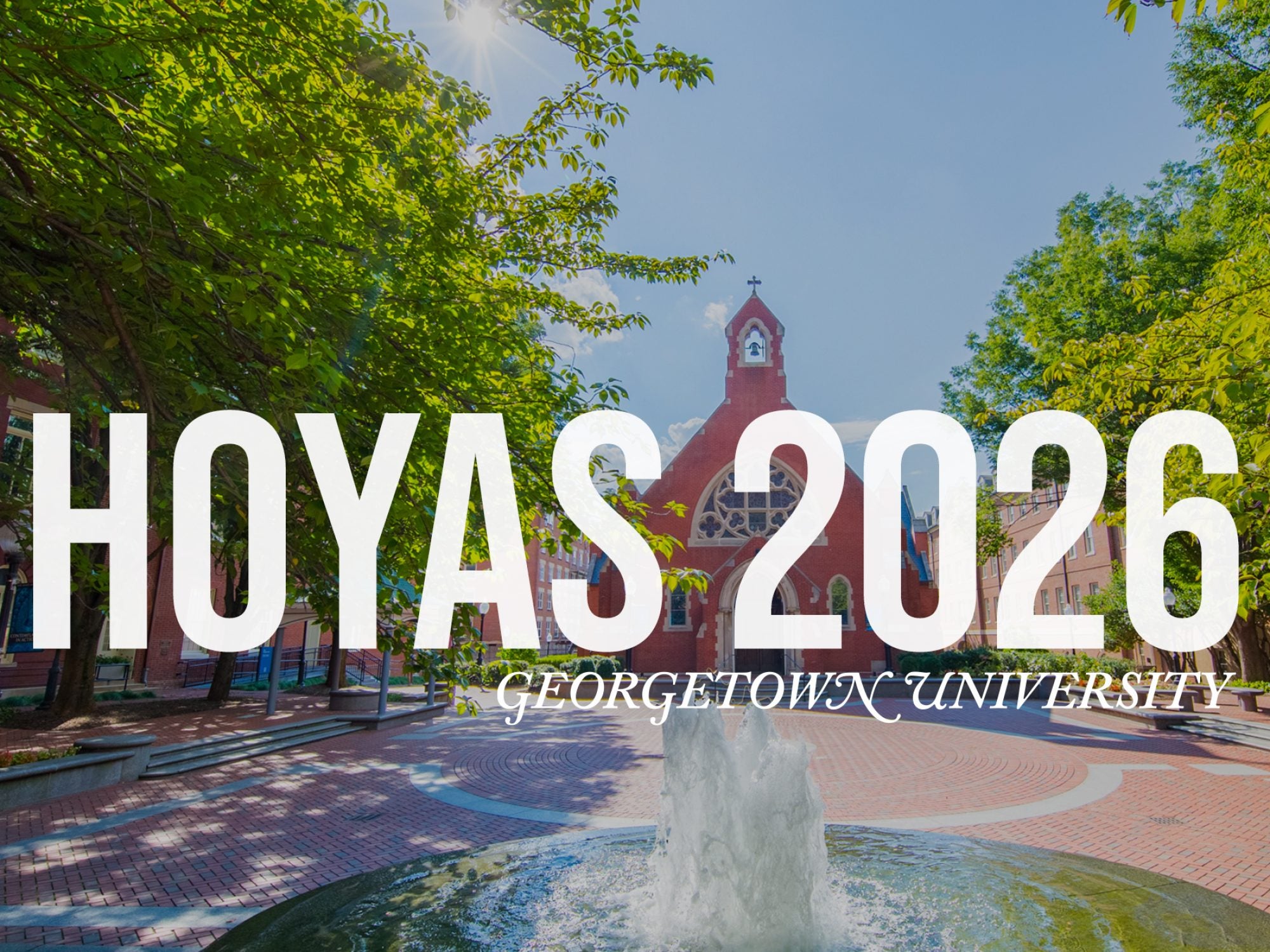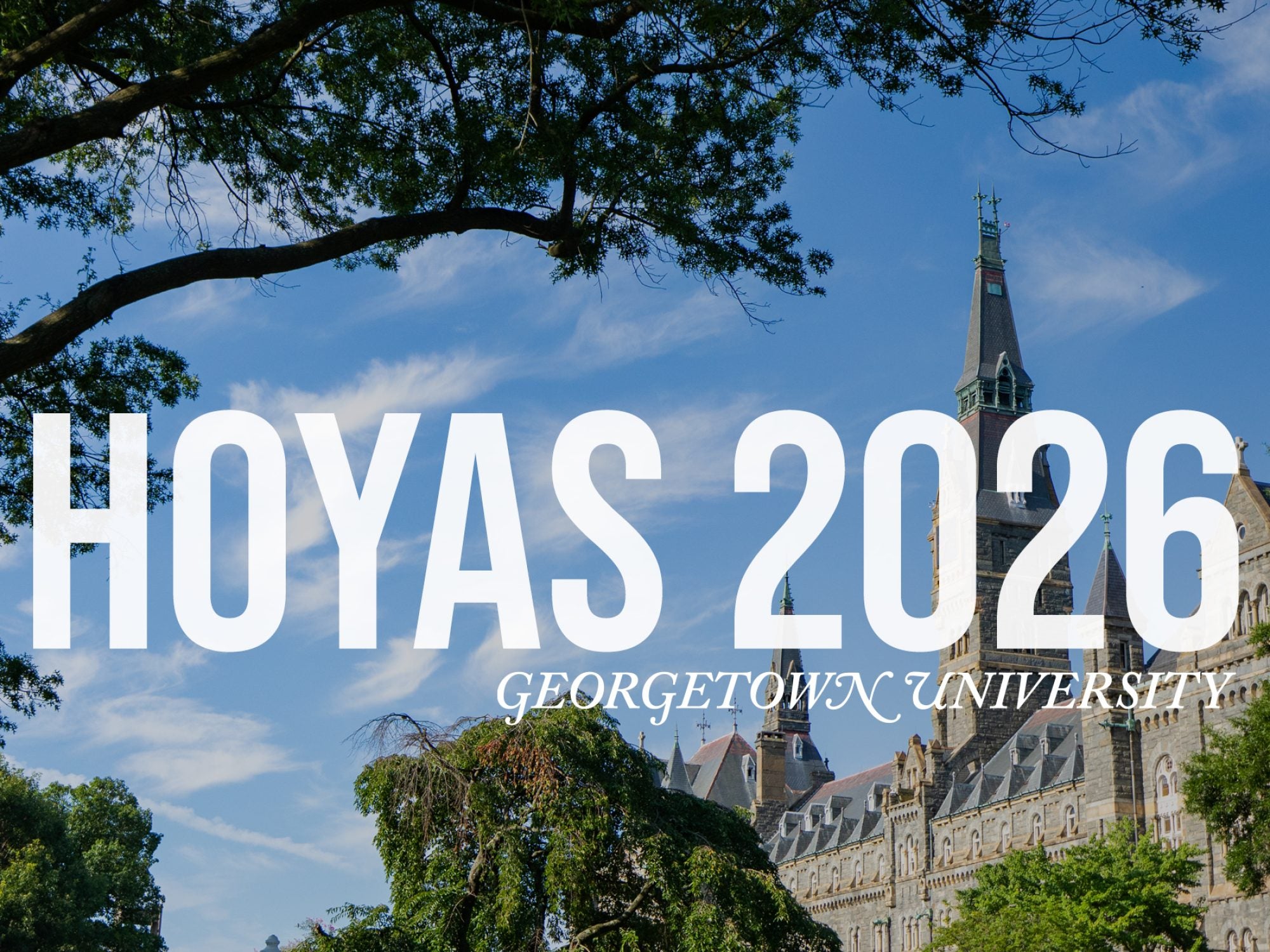 #Hoyas2026
Share the good news! Use #Hoyas2026 to join your new digital community.