1. Peet's
Joining the Georgetown coffee crew last year, Peet's is a Bay Area favorite that us DC folks get to enjoy. With plenty of seating, a wide selection of yummy drinks, and promotions perfect for students on a budget, Peet's is your go-to chill spot close to campus. Grab a Georgetown Cupcake from across the street and sip your latte from the comfort of a leather chair. Or, join your classmates at the big table upstairs and work on that group project you have; the environment will get those creative juices flowing!
What to order: iced vanilla latte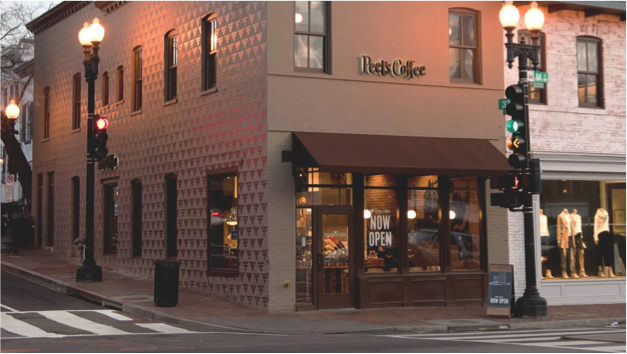 2. Blue Bottle Coffee
This location just opened up behind Dean and Deluca, and we're so here for it. Blue Bottle is another California coffee brand that spread to New York and beyond, and now we're lucky enough to enjoy the tasty blends from the minimalist coffee shop. The design looks like something straight out of Scandinavia, perfect if you need to focus on your economics problem set.
What to order: New Orleans iced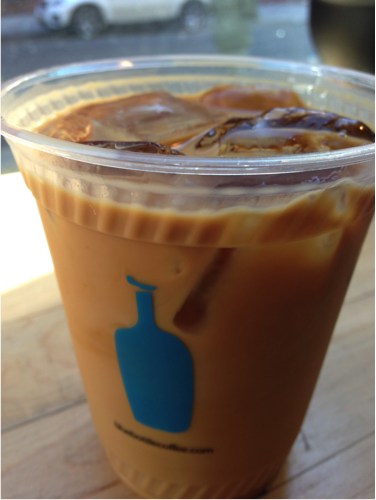 3. Baked and Wired
Okay, so while this place makes some of the best cupcakes in Georgetown, this is about the "Wired" part of the name. The coffee, which has a separate line so you can avoid the bakery rush, is delicious and made fresh. If you go on a weekday or less crowded time, you can snag a seat outside by the adorably painted bike. While you're at it, order a strawberry cupcake (their most popular flavor) …you won't regret it.
What to order: macchiato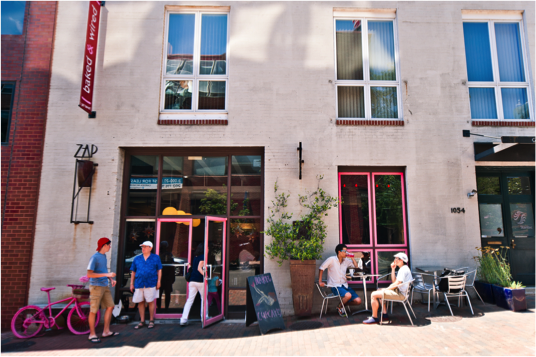 4. Grace Street Coffee
If you like cacti, cashless pay, and iced coffee, you need to check out Grace Street. The nice décor, cute name, and Insta-worthy cups are perfect for the aesthetic, but the biggest perk of Grace Street is the number of tables. You'll always find a place to park with your laptop, or sit and chat with a friend on the outdoor patio. With two other vendors inside, South Block juices and Sundevich sandwich shop, you can grab a bite, too.
What to order: matcha latte