James Pavur (SFS'16), a science, technology and international affairs major, becomes the 25th Rhodes Scholar selected at Georgetown for graduate study at the University of Oxford in the United Kingdom.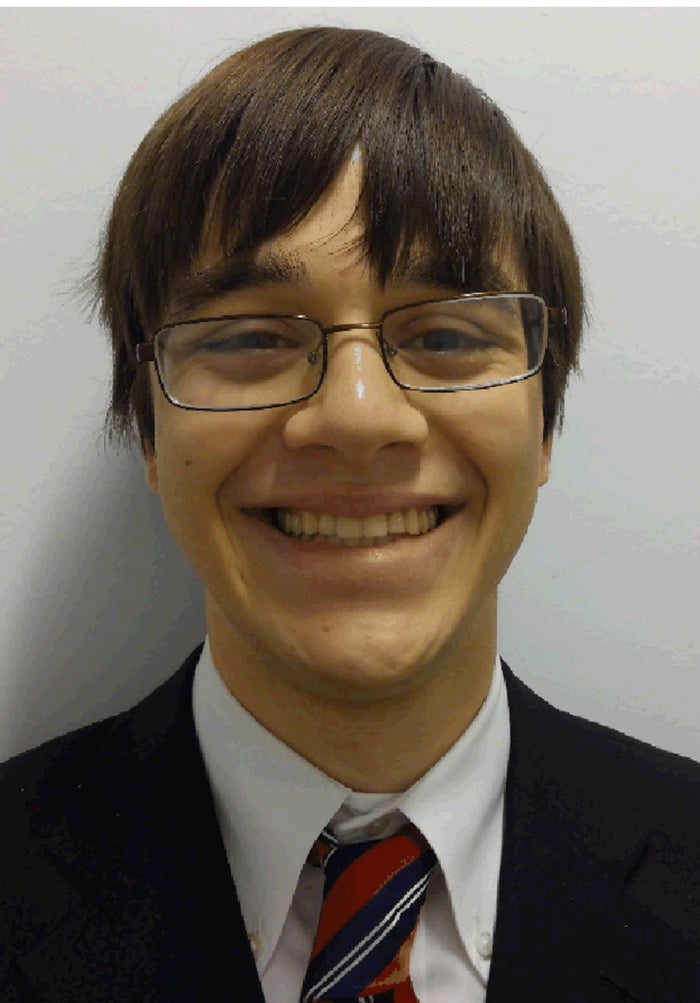 James Pavur (SFS'16), a science, technology and international affairs major at Georgetown, has won a Rhodes scholarship for graduate study at the University ofOxford in the United Kingdom.
Pavur, 21, of Atlanta, plans to use the Rhodes to pursue a D.Phil in Cyber Security at Oxford.
He is one of only 32 Americans to receive this year's prestigious scholarship.
"James Pavur animates our community's commitment to being 'women and men for others' in his tremendous service and scholarship," says Georgetown President John J. DeGioia. "We are deeply proud of all he has accomplished and all he will accomplish in the time ahead."
Pavur hopes to develop political and technical expertise to tackle the international challenges related to cybersecurity through international engagement and diplomacy. He also hopes to one day work for the Department of State's Office of the Coordinator for Cyber Issues (CCI).
"The State Department is not a place where many who are passionate about cybersecurity plan on making their careers, but I believe that some of the most critical decisions shaping our nation's cyber future will take place there," Pavur says.
He says that when President Obama created CCI in 2011, he tasked it with implementing the "U.S. International Strategy for Cyberspace," a seminal document that lists the many cyberspace challenges – including cyber-deterrence, transnational cybercriminal investigations and industry regulation, says the senior, who plans to graduate this fall.
Pavur has thrived in the hackathon movement, receiving numerous university and regional awards for inventing solutions to challenges – including a computer-brain interface to help paralyzed and injured people type.He's hoping to improve on the function and make it affordable.
He and a community of friends on campus also converted an old physics laboratoryinto Georgetown's Maker Space–a workshop area dedicatedto building applications and devices with technology.
Computer science professor Micah Sherr, under whom Pavur has conducted research, describes the senior as a "highly talented and successful student and young researcher."
"I can state unequivocally that James Pavur ranks among the very top," says Sherr, who also serves as director of the Georgetown Institute for Information Assurance." His intellectual abilities make him a once-every-four-years type of student – someone who has an innate ability to grasp the most complex topics and cast his expertise into creative solutions."
Pavur works on campus as the director of information security for Students of Georgetown, Incorporated, one of the largest student-run nonprofit businesses in the world. He also mentors students involved with Georgetown Women Coders.
English professor John Glavin, Georgetown's fellowship secretary, wrote in the university's recommendation that it is rare to "find someone who shows both highly cultivated technical and also interpersonal skills" and lauded Pavur's "imaginative" abilities.
Georgetown has now produced 25 Rhodes scholars, including President Bill Clinton (SFS'68).