When it comes to live music, there aren't many cities better than Washington, DC. Most artists include the nation's capital in their tour lineup, whether it be for a small, intimate concert setting or a booming stadium experience. DC has all sorts of venues fit for every genre. Personally, I've been to rap concerts, country music festivals, alternative bands, and rock shows all within a 10-mile radius. A quick Uber or metro away, most of these concert venues are within budget and offer a variety of tickets. You could have nosebleeds, or be in the front row. Georgetown students love concerts, and people are always selling tickets last-minute on Facebook! Here are some of DC's top concert venues, for whatever type of music gets you grooving.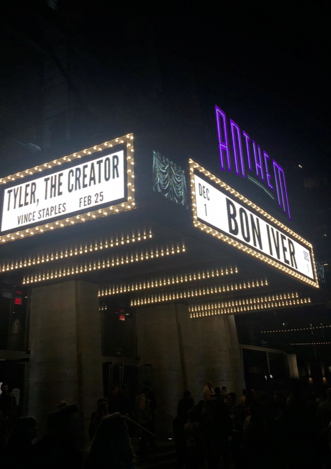 The Anthem
One of the latest, newest music venues located at the Wharf in DC, the Anthem is a hip spot, sought after by many artists to come play. The 2018 lineup is looking really strong. I recently saw Bon Iver, with a Lorde ticket coming in the spring. There are awesome restaurants and spots to hang out before and after the show, too!
9:30 Club
A concert-goers DC staple. No student can graduate from Georgetown without seeing at least one show at 9:30 club. A lot of alternative bands come through, but there are also oldies shows and even some '90s dance nights. It's located in a lively neighborhood; definitely grab a bite at Ben's Chili Bowl afterwards.
Not only do hipster artists like Sufjan Stevens perform here, but comedians like Georgetown graduate John Mulaney have also recently taken the stage. The large array of seating and variations in ticket prices make it an affordable pick for anyone looking for a great show and an even better seat.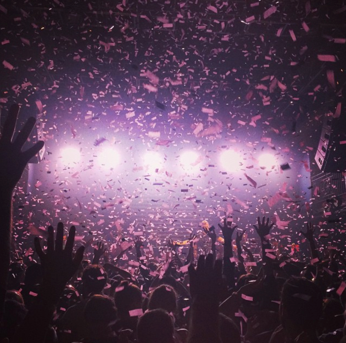 Capital One Arena
For the Taylor Swift and Bruno Mars-types of the world, there are arenas like Capital One. While the Washington Wizards and Capitals might take the court or ice during the day, the floor becomes a stage when big-name stars come to town. Many artists have sold out this arena completely, and some radio station festivals like the Jingle Ball provide an eclectic show with several artists.
Jiffy Lube Live
While this may be located a few miles out in Virginia, it is perfect for the beginning and end of the Georgetown school year when outdoor concerts are fit for the temperature. See country shows, alternative bands, and even hard rock at this nice outdoor venue. Bring a blanket, order a pizza, and enjoy the music in the great outdoors!